Arnella R. Klug, daughter of Arnold (1886-1966) and Ella Elizabeth (Kronenberger) (1887-1979) Klug, was born 22 May 1917, Milwaukee, Milwaukee County, Wisconsin. Arnella earned a bachelor's degree at Milwaukee-Downer College (1895-1964), Milwaukee. She later earned a MA degree at University of Wisconsin-Madison and taught school, as a single woman, for a number of years. Arnella married Ralph Francis Turner 21 June 1941 and the couple moved to Missouri where Ralph was in charge of the Kansas City Police Department forensic science laboratory. It was while living in Missouri that 3 children were born in the family.
In 1947 the Turner's moved to Michigan were where Ralph had a highly esteemed career at Michigan State University and becoming director of the forensic science program in the university's department of criminal justice. Arnella was employed by Okemos Consolidated Schools to teach English at Okemos High School 1956-1957. She also did substitute teaching at OHS. Later she too became associated professionally with Michigan State and was appointed a professor of Thought and Language.
Lansing State Journal (Lansing, Michigan) Sunday 1 June 1980
Arnella Turner, professor of Thought and Language at MSU, admires in equal portions beauty and perfectionism. She is married to Prof. Ralph Turner, who teaches for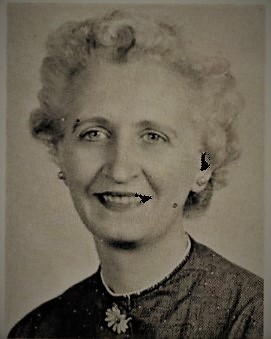 ensic science. And during their 39 years of marriage they have traveled extensively through the Middle and Far East, living abroad for a few years.
Her specialty is Chinese cooking much of it done in woks and her home is filled with oriental art objects. Her table linens were hand-embroidered by a Chinese friend. Her porcelain china will adorn the table and exotic art and furniture decorates her hillside house in Okemos.
Her five-course menu for the Kresge benefit will feature Chinese food, including clear soup, fish, pork and beef, all cooked separately with fresh vegetables. "There will be small menus at each place," she said, "so our guests will know what's coming next. And I will spend the day before preparing the vegetables. Getting everything ready, peeling, slicing, chopping is very important in wok cooking."
Ralph retired in 1981. Born 18 October 1917, Milwaukee County, Wisconsin, he died 22 May 1994, Ingham County, Michigan. Ralph was interred East Lawn Memory Gardens, Okemos, Ingham County.
Arnella died 9 October 2008, Rockville, Montgomery County, Maryland.
Michigan State University Archives & Historical Collections
Ralph F. Turner served the Michigan State University community as a professor of criminalistics in the School of Police Administration and Public Safety (now the School of Criminal Justice) from 1947 until retiring in 1981.
Turner was born on October 18, 1917 in Milwaukee, Wisconsin. He received a BS degree in chemistry from the University of Wisconsin in 1939 and an MS in Police Administration from the University of Southern California. He also received additional education from Boston University Medical School and the Yale Center for Alcohol Studies.
On June 21, 1941, Turner married Arnella Klug. Together they had three children: Richard D. (b. August 21, 1943); Georgia C. (b. June 19, 1945); and, John F. (b. July 25, 1947). They started their family in Kansas City, Missouri, where Ralph established the laboratory of forensic science at the Kansas City Police Department. Turner served as that lab's supervisor from 1939 to 1947.

Turner left Kansas City to come to Michigan State University. In 1949, he became involved in a year-long scientific study of drinking "under field conditions," which involved creating a social setting for four to six volunteers to gather every Friday evening to play cards, talk, and drink at their leisure. The participants then agreed to have their consumption tracked and periodically submitted to alcohol-blood level testing. The National Traffic Safety Council funded this project and Turner's work paved the way toward the establishment of the substance abuse program at MSU in 1976.
From 1959 through 1961, Turner served as chief police adviser to the Police and Security Services of South Vietnam under the auspices of the MSU Advisory Group. He subsequently served as a Fulbright lecturer at the Central Police College of Taipei, Taiwan from 1963 to 1964. Appointed by the National Science Council of the Republic of China, Turner returned to the Central Police College to serve as the National Visiting Professor for 1969 to 1970. In addition, Turner taught short courses around the world, from Guam to Saudi Arabia. Furthermore, he developed and conducted MSU courses in comparative justice in London, England, from 1970 to 1983.
Outside of the classroom, Turner was an adviser to President Lyndon Johnson's Commission on Law Enforcement and Criminal Justice during 1965-1966 (Drunkenness Taskforce Report). In 1975, he was one of seven civilian criminology experts selected to assess the firearms evidence for the Los Angeles County Court in the assassination of Robert F. Kennedy. In fact, Turner was an expert witness throughout his career, often testifying in criminal and civil court cases related to firearms, crime scene evidence, and alcohol use. In his police consultant service, Turner worked on more than 500 cases rendered in the area of criminalistics, police science, and alcohol problems.
Turner was a member of numerous professional organizations and honor societies. He was a founding member of the American Academy of Forensic Science. He was recognized for his work in 1978 by the Academy of Criminal Justice Sciences in the presentation of the Bruce Smith Award, becoming the third person to receive this infrequently given honor. In 1981, he received the MSU Distinguished Faculty Award.
Carpentry and oil painting were among Turner's hobbies. He was an admirer of the work of Frank Lloyd Wright and did much to support the preservation efforts of Taliesin West. An accomplished photographer, Turner presented a show of his work at MSU's Kresge Art Museum in the fall of 1970. He was an active member of Christ Lutheran Church in Lansing. A member of the Sherlock Holmes Society of London (Baker Street Irregulars), a group of Sherlock Holmes aficionados, Turner was a founding member of the local East Lansing chapter, The Greek Interpreter Scion. His interest in these groups was born out of an interest in the connection between the world of real-life investigators and the fictional world created by Sir Arthur Conan Doyle.
Lansing State Journal (Lansing, Michigan) Wednesday 15 October 2008
ARNELLA R. TURNER
POTOMAC, MD
Arnella K. Turner, age 91, formerly of East Lansing, died October 9, 2008, Rockville, MD.
Born May 22, 1917 to Ella and Arnold Klug in Milwaukee, Wisconsin, she received her bachelor's degree from Milwaukee-Downer College, in Appleton, Wisconsin. She earned her master's degree at the University of Wisconsin at Madison. She taught for two years at North High School in Sheboygan, Wisconsin.
After her marriage to Ralph F. Turner, she and her husband lived in Kansas City, Missouri, where he was in charge of the Kansas City Police Department forensic science laboratory. Their three children, Richard, Georgia and John were born in Kansas City. In 1947 the family moved to East Lansing, MI where Ralph became director of the forensic science program in the MSU department of criminal justice. Arnella resumed her career as a secondary school teacher and substitute at Okemos High School in 1957.
From 1959 through 1961 the family lived in Saigon, Vietnam, where she taught at the American School and at the Vietnam Surete. in 1963-64 Arnella and Ralph traveled to Taiwan, where her time was divided between teaching English at the Central Police College and at the Taipei American School. On a second one-year stay in Taiwan (1969-70), Arnella conducted private classes in American literature for Chinese graduate students and taught writing classes for the U.S. Armed Forces stationed in Taiwan.
Arnella joined the faculty of the Department of American Thought and Language at Michigan state University in the fall of 1964, retiring some seventeen years later. She is the author of the book Victorian Criticism of American Writers in British Periodicals, 1924-1900; co-editor of a two-volume anthology, American Thought; the Consistency of Change; and has published articles in The Journal for the Study of Med-western Literature and in Early American Life.
Upon her r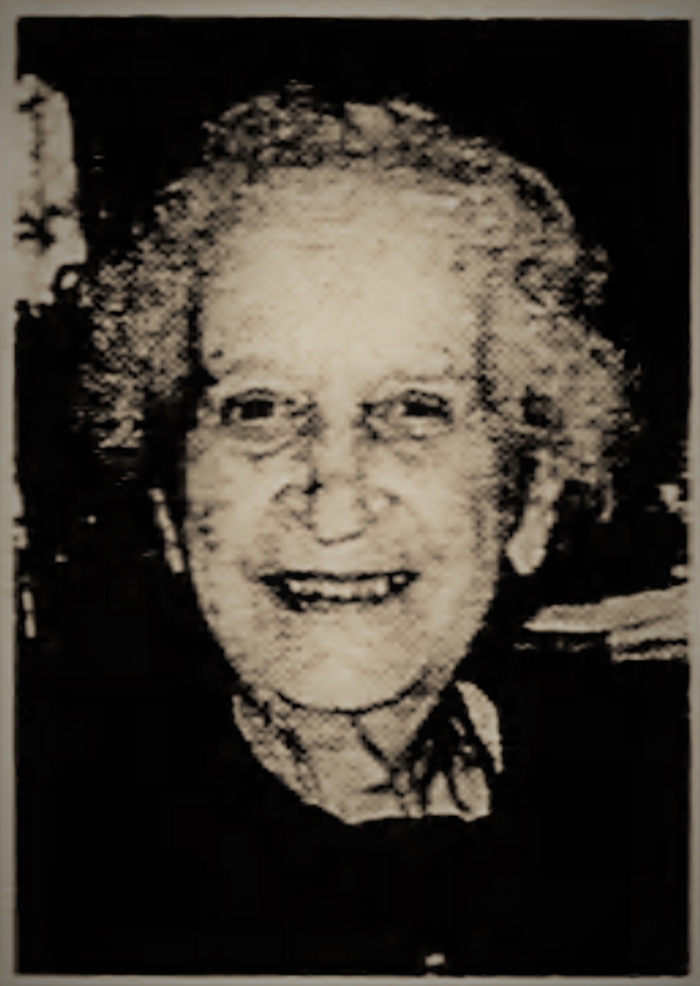 etirement, she became a volunteer at the MSU Clinical Center, serving as a receptionist in Family Practice for fifteen years. She also volunteered at the campus Lending Center. For twenty years she was a tutor in English with Community Volunteers for International Programs. Arnella and Ralph traveled extensively in Europe, Asia, Mexico and South America.
She is survived by their three children, Richard, Georgia and John as well as by Richard's wife, Sylvia, and their children, Adrienne Turner and Jennifer Brasile; by Georgia's husband, Cesar and their children, Elisabeth Portocarrero-Pitt and Andrea Portocarrero-Eisele; by her great- grandchildren, Benjamin Pitt and Gabriela and McKenzie Eisele; and by her sister, Harriet Mueller of Golden Valley, MN.
She was a faithful, long-time member of Christ Lutheran Church.
Memorials may be sent in her name to the Ralph F. and Arnella K. Turner Criminal Justice Endowment Fund at Michigan State University, College of Social Science, Development Office, 306 Berkey Hall, East Lansing, MI 48824. They may also be sent to Christ Lutheran Church, Youth Ministry Program, 122 S. Pennsylvania Ave., Lansing, MI 48912.
Funeral services will be held at Gorsline-Runciman Funeral Homes, 1730 East Grand River Ave., East Lansing, on Saturday, October 18, at 10:00 a.m. with the Rev. Robert F. Mayer officiating.
In a note from John Turner, June 9, 2019 to Okemos Alumni Association:
"My mother, as a substitute teacher, was well liked by most of the students. Her key to success was that she wouldn't stand for students who "acted out", and treated the rest as adults, with respect and humor. When she taught ATL at MSU, she was known as the prof who failed Bubba Smith, TWICE. When Bubba stopped by the TV station in SF years later, I talked with him and asked him if he remembered Mr.s Turner. He said that she was one of his favorites and was the only teacher who called him Charles, not Bubba. I tried to track him down for my moms 90 birthday, but at the time he was working for an online gambling concern.
Both my mother and father had very fulfilling lives, and were very supportive of each other. They were daily examples of smart, thoughtful and decent people."
Editors note: John Turner graduated from Okemos with the class of 1965 and was a classroom student of Mrs.Turner on several ocassions. On one ocassion, Mrs. Turner was substituting for Rachel Grinnell in Senior English. After answering a thoughtful question from Margaret (Margot) Haynes, John raised his hand..."What's for dinner?". Mrs. Turner just laughed. Rod Ellis '65