Dorothy Donna Huber, daughter of Emmett J. (1893-1966) and Lena Anna (Hanneman) (1902-1996) Huber, was born 24 July 1921 Lansing, Ingham County, Michigan. She graduated in 1940 from Okemos High School. Dorothy married Donald Leo Brannan 20 February 1947 Williamston, Ingham County.
Donald, born 19 March 1915, died 15 June 1987 Ingham County. Dorothy died 26 February 2004 Mason, Ingham County. Donald and Dorothy were interred Glendale Cemetery, Okemos.
Lansing State Journal (Lansing, Michigan) Wednesday 17 January 1987
BRANNAN, DONALD L.
HASLETT
Age 72, died June 15, 1987 in Lansing. He was born March 19, 1915 in Williamston. Mr. Brannan retired from Motor Wheel in 1975. Surviving are his wife, Dorothy; 2 sisters, mrs. John (Helen) Kosier of Mason and Mrs. Howard (Alice) Eifert of Williamston; 2 brothers, Charles Brannan and his wife, Margaret, Robert Brannan and his wife, Margaret, all of Williamston; several nieces and nephews. Funeral services will be held 11:00 a.m. Thursday at the Gorsline-Runciman Ball-Dunn Chapel, Mason with the Rev. Kenneth McDonald of St. James Catholic Church officiating. Interment will be in Glendale Cemetery, Okemos.
Lansing State Journal (Lansing, Michigan) Friday 27 February 2004
BRANNAN, DOROTHY DONNA
MASON, MI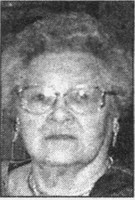 Age 82, died February 26, 2004. Born July 24, 1921 in Lansing, MI. Mrs. Brannan retired in 1981 from Wyeth Labs of Mason after 39 years of faithful service. She enjoyed playing cards, especially euchre, cake baking and canning. She was a member of the Fraternal Order of Eagles Aerie #1039 of Lansing. She was preceded in death by her husband, Donald L. Brannan in 1987. Surviving are her sister, Joyce J. (Winfield) Fell of Lake, MI; nieces and nephews, John H. (Sue) Kosier, Winfield E. (Linda) Fell, Rosemary Rowlee, Melody (Bill) Sherwood, Chris (Kellie) Fell, all of Mason and Sally (Jim) Arnett of Leslie; several grand and great-grand nieces and nephews, and also, friend Marvin Grinstern. Special thanks to Harold Roth, DO for his loving care. Funeral Services will be held Monday, March 1, 11 a.m. at the Gorsline-Runciman Co. Ball-Dunn Chapel, 621 S. Jefferson, Mason, with Mr. Craig C. Britton, Spiritual Coordinator of the Great Lakes Home Health & Hospice, Jackson, MI, officiating. Interment will follow in Glendale Cemetery, Okemos.