Walter Friedrich Patenge, son of William K. (1856-1930) and Sophia Ernestine (1860-1929) (Eichemeyer) Patenge , was born 19 September 1898, Bay County, Michigan. Walter's father was a Prussian born immigrant who came to America with his parents about 1880. The Patenge family settled in Bay City where Walter, one of 9 children, was born. Unfortunately 2 of the Patenge sons, John Henry "Henry" and August Louis Alfred "Alfred", died young. Henry, born 1900, succumbed to tuberculosis in 1918. Alfred, born 1893, died in 1922 of heart problems.
Walter registered for the World War I Draft 12 September 1918. He was employed as a Time Keeper for "Industrial Works" in Bay City. Walter was described as single, of medium height and build with brown eyes and light brown hair. The 1920 US Federal Census enumerated Walter as living in Bay City, residing with his parents and working as a Time Keeper.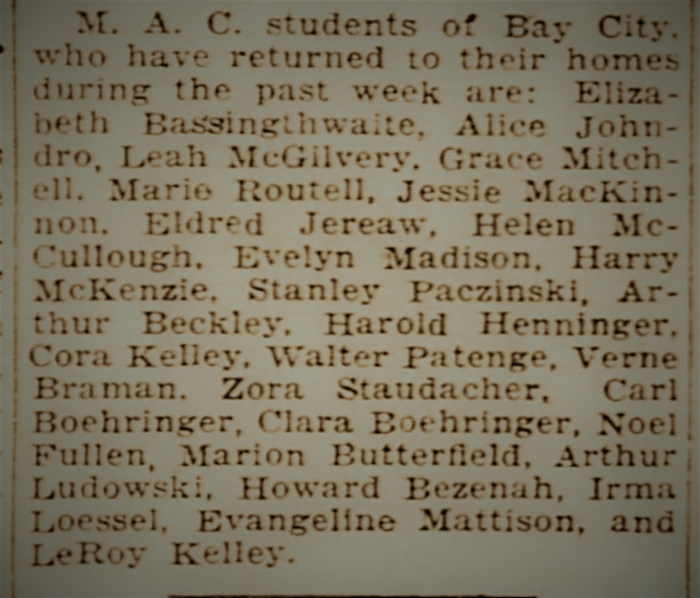 Walter attended and graduated from Michigan Agricultural College (MAC later became Michigan State College and then Michigan State University) in 1923. He married Elvera Dorthea Raby 19 September 1924, Lansing. Elvera was the daughter of Frederick (1876-1918) and Josephine (Schwartz) (1878-1944) Raby. The 1927 Lansing City Directory listed Walter with Elvera, residence 927 N. Chestnut, and him employed as an engineer for Michigan Screw.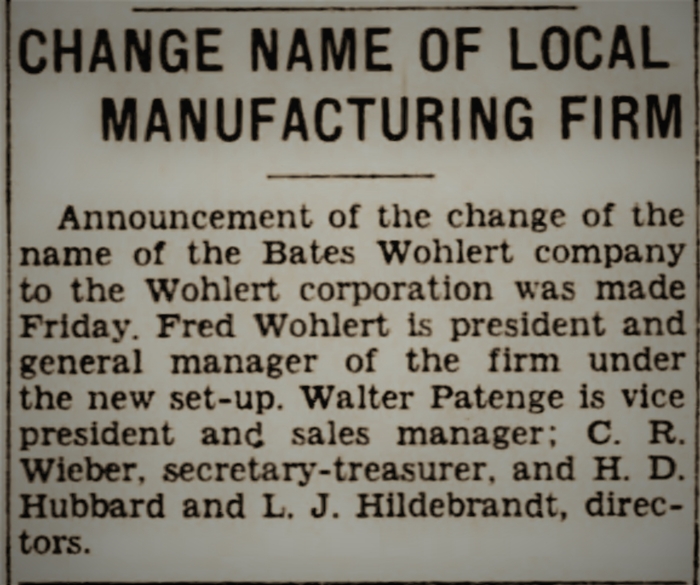 In 1933 Walter became vice-president and sales manager for Wohlert Corporation, Lansing. Years later Walter and his partner, lawyer Harry Hubbard bought Wohlert Corporation. He remained for the rest of his employment career until he sold his interest to his son, Rolland and his nephew, Kenneth E. Patenge.
Walter was always involved in Lutheran Church organizations, Kiwanis International, Chamber of Commerce and on various local boards.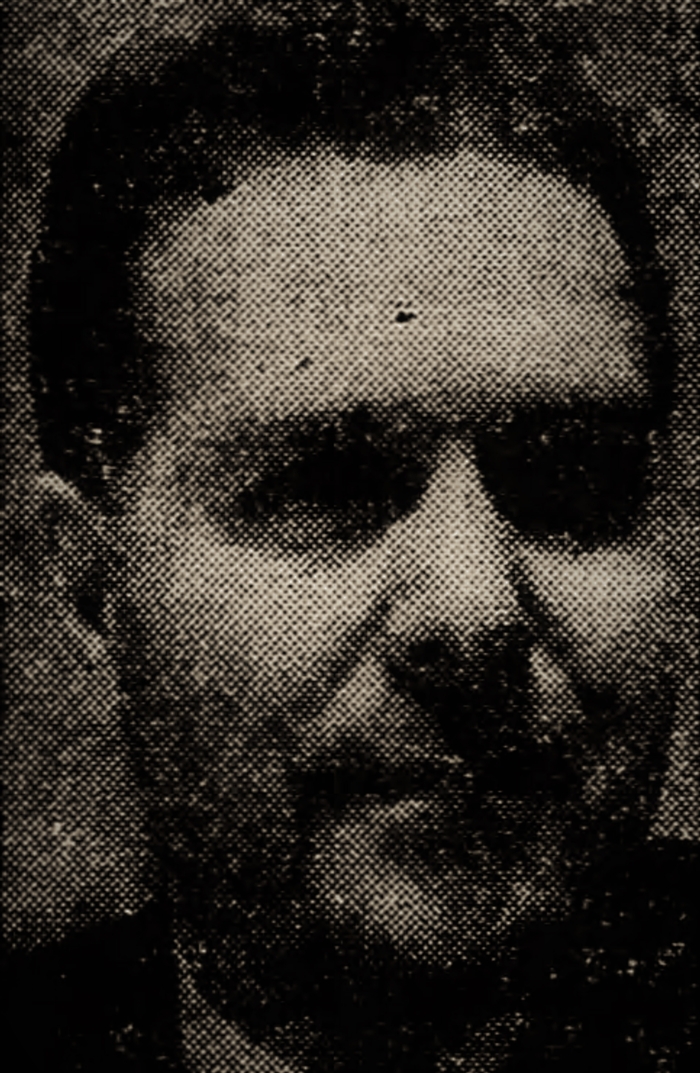 Walter Patenge 1953
The Patenge's had 2 children, Rolland and Lois, both graduated from Okemos High School.

Walter and Elvera were generous supporters of Okemos Schools and the community will be forever grateful.
Elvera, born 1906, died at her home 2 September 1955. She was interred Glendale Cemetery, Okemos, Ingham County.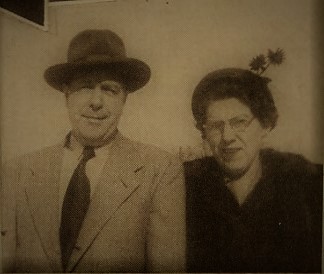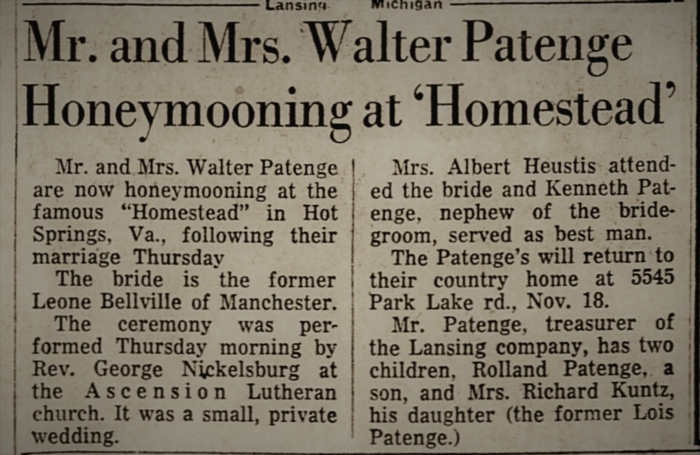 Walter then married, 7 November 1957, Lansing, Miss Leone Elethear Belleville. Leone, daughter of Clarence Chapman (1881-1949) and Elethear (Johnson) (1887-1967) Belleville, was born 16 May 1907, Michigan. Leone graduated from University of Michigan in 1930 and was employed for many years by William Goodyear and Company, an Ann Arbor, Michigan department store, first as a saleslady and then as a buyer.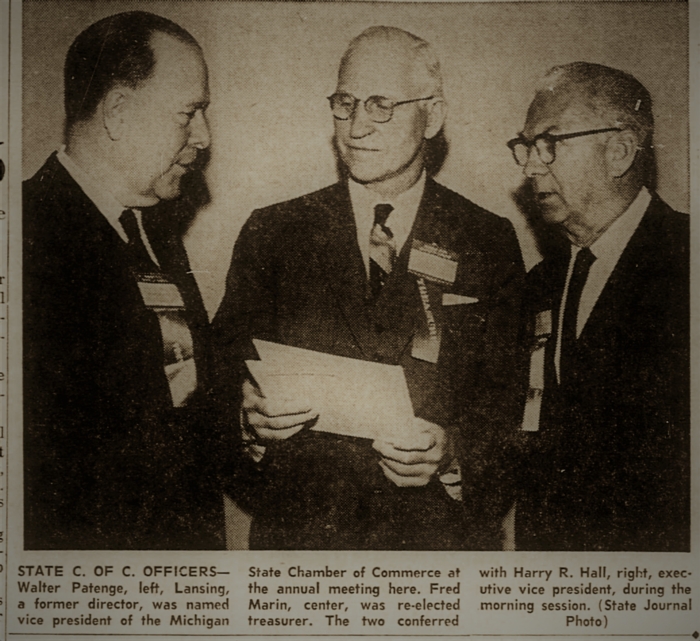 Walter and Leone over the next 25 years became well known donors and benefactors to local school, church and community endeavors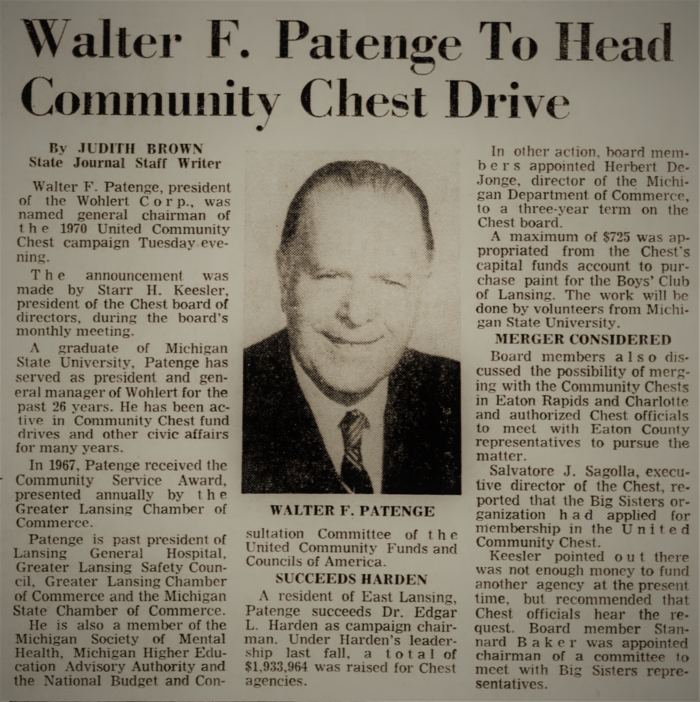 Walter died 14 May 1984, Ingham County. Leone died 3 September 1989. They were interred Mt. Hope Cemetery, Lansing.