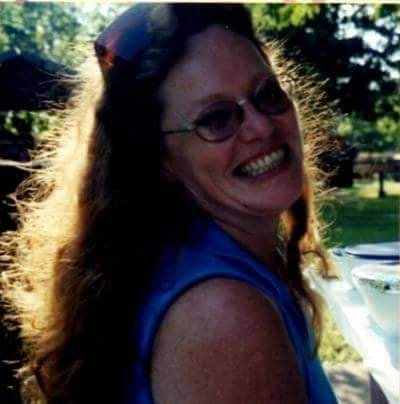 Kathryn A. Arnold class of 1973
Of Lawton

Passed away December 19, 2008, due to injuries sustained in a house fire. Kathy was born August 22, 1955, the daughter of Richard K. and Carol (Read) Arnold. Kathy worked for fourteen years at Bronson Continuing Care Facility in Lawton. She is survived by her daughter, Samantha Arnold, her father, Richard Arnold, and her mother Carol Handy, sisters: Chris Dennany, Wendy (Scott) Bauer, and Becky (Dale) Harmon, a step brother Rick Handy, a step sister Nanette Vargo, several aunts, uncles, nephews, nieces and cousins. Kathy was preceded in death by her husband, Gordy Kiewiet, her step father, Dick Handy, and a brother, Rick Arnold. A memorial service for Kathy will be conducted January 2, 2009, 5:00 PM at First Baptist Church, in Lawton. Memorial contributions may be made to the Samantha Arnold Fund in care of Consumers Credit Union, Lawton. Arrangements are by the Williams-Gores Funeral Home, Delton.
Published in Kalamazoo Gazette on Dec. 28, 2008.
https://www.legacy.com/guestbooks/kalamazoo/kathryn-arnold-condolences/121906860?cid=full