The Okemos Alumni Association 501(c)(3) Non-profit corporation Tax ID 82-1246695
Copyright Disclaimer under Section 107 of the Copyright Act 1976, allowance is made for "fair use" for purposes such as criticism, comment, news reporting, teaching, scholarship, and research. Fair use is a use permitted by copyright statute that might otherwise be infringing. Non-profit, educational or personal use tips the balance in favor of fair use.
All books were written by Okemos Alumni, Teachers, staff or their friends, relatives or guests. Books are listed in order by Author. Availability will be noted as "<Click to Read/Download>" (the free eBook) or if the book can be "</Order>" (Purchased).
---
~ Welcome to The Okemos Alumni Library ~
We'd like to list your book here. Please consider donating a copy of your book(s) to the OHS Library.
---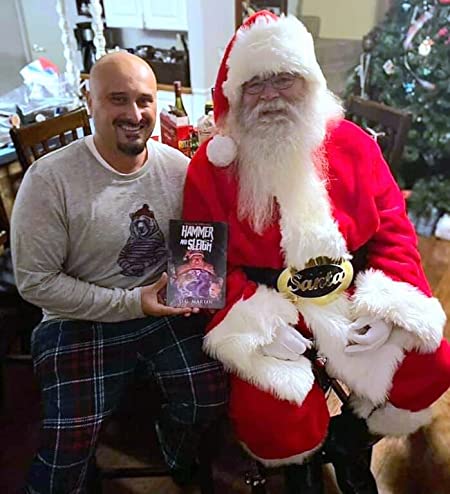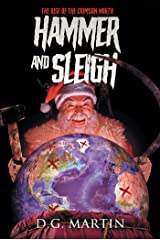 Hammer and Sleigh: The Rise of the Crimson North
by David G. Martin class of 2000
Release date: November 11, 2020
"A Charming Christmas Tale - Christmas has long been revered as a time of cheer, family, and celebration. The hard work of individuals is traditionally enjoyed further by giving gifts to loved ones. Where do these gifts really come from? It is rumored that in the blistering, eternal colds of Greenland's far north, a city exists only to produce these gifts. Often embellished in fairytales and stories to the casual passerby, it is no wonder it has been placed on the tall bookshelf of legend for all to enjoy. But no one saw the change coming; there was no steady progression or even a warning sign. A sudden, spontaneous transition from a friendly, peaceful place to one of unrest and evil swept over the city's white plains and consumed all in its path. The rest of the world would continue believing in the fairy tale of the jolly red Santa and his elves of the north. Never would the world imagine that they would be coming for blood." Amazon
---
Richar
d G. Benne, DVM class of 1950 My wife has been after me to write about some of the things that happened during our years of practive and our life in LaGrange, Indiana. I've never kept a diary, but this book contains some of the memories I would like to share with family and friends. I think these stories convey how much I enjoyed living in a rural area, working as a veterinarian, raising a family, and spending time with friends, colleagues, and clients (both
human and animal). I hope you can see how hard work, a sense of humor and lots of luck carried us through the years.
---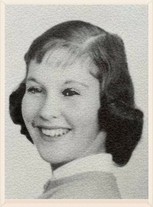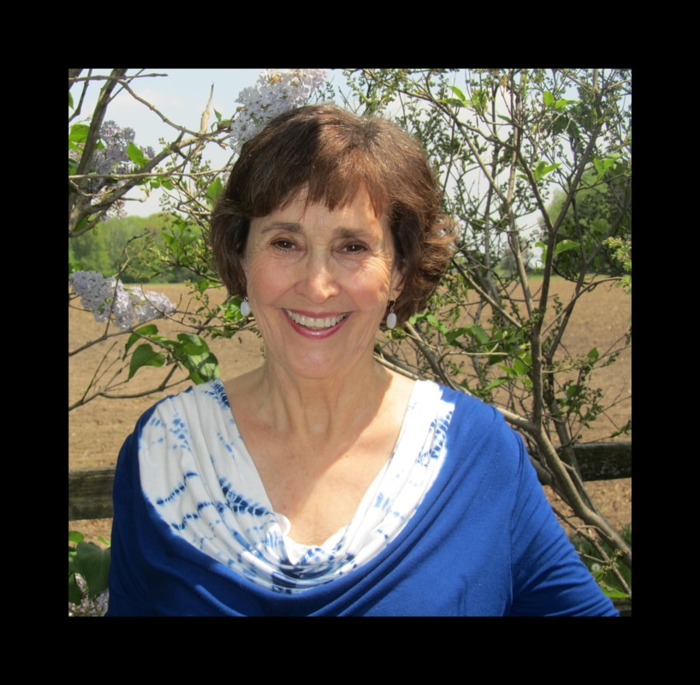 Linda Curtiss Farquhar class of 1961 has been an avid reader since her early years. After raising her large combined family, and retiring as a professor at the College of Human Medicine at Michigan State University, she began writing novels under the penname Lyn Farrell. Please visit her website, LynFarrell.com to learn more about her many novels. Books are available on Amazon and other sites.
---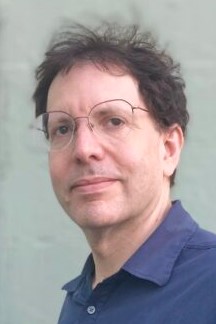 Douglas Wolk class of 1987 (originally in the class of 1988)
From Wikipedia: Douglas Wolk is a Portland, Oregon-based author and critic. He has written about comics and popular music for publications including The New York Times, Rolling Stone, The Washington Post, The Nation, The New Republic, Salon.com, Pitchfork Media, Vanity Fair, and The Believer. Wolk was the managing editor of CMJ New Music Monthly from 1993 to 1997, and hosted a radio show on WFMU from 1999 to 2001. He has four published books. The most recent, All of the Marvels, tours the Marvel comics universe via his project of reading all 27,000 Marvel superhero comics.
---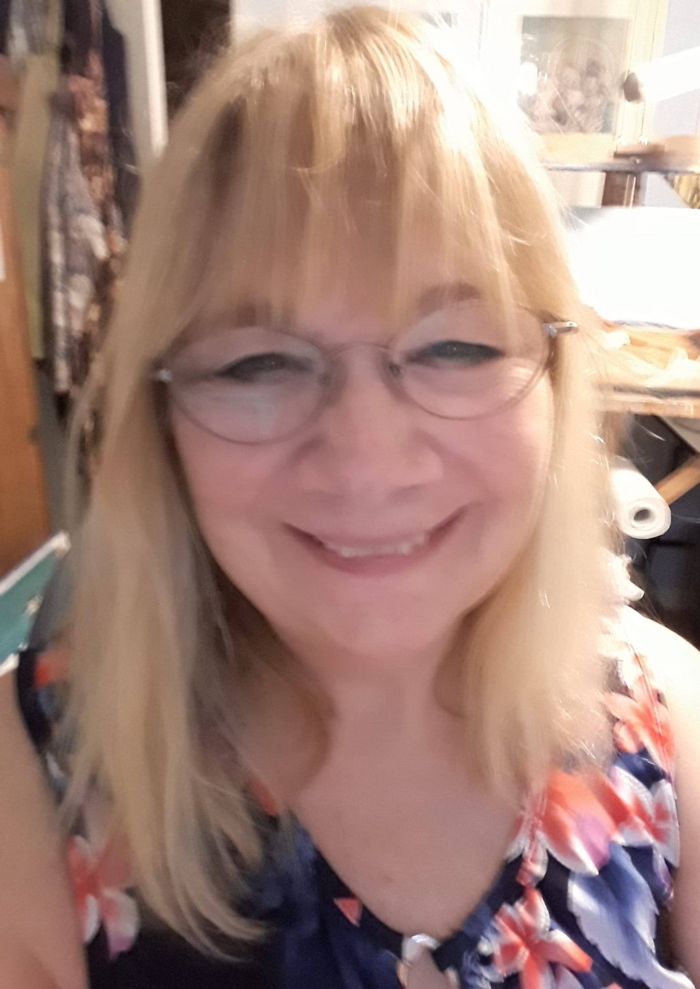 A Shepherd's Night Before Christmas
by Rhonda de la Moriniere (Author) and Tricia Hassell Ehman (Illustrator) class of 1973
Release date: December 10, 2020
"A Shepherd's Night before Christmas is what do you get when you take one our most beloved Christmas poems, mix it with the Nativity story. This book was inspired when the author's third grade daughter came home with the school assignment to rewrite Moore's beloved, T'was The Night Before Christmas for a school project. As they worked on the project together, they imagined what happened that first Christmas night when a shepherd boy once beheld the One for whom Christmas is named. This story has become a favorite family tradition to share with our loved ones each Christmas and now we hope to share it with the world." Amazon
---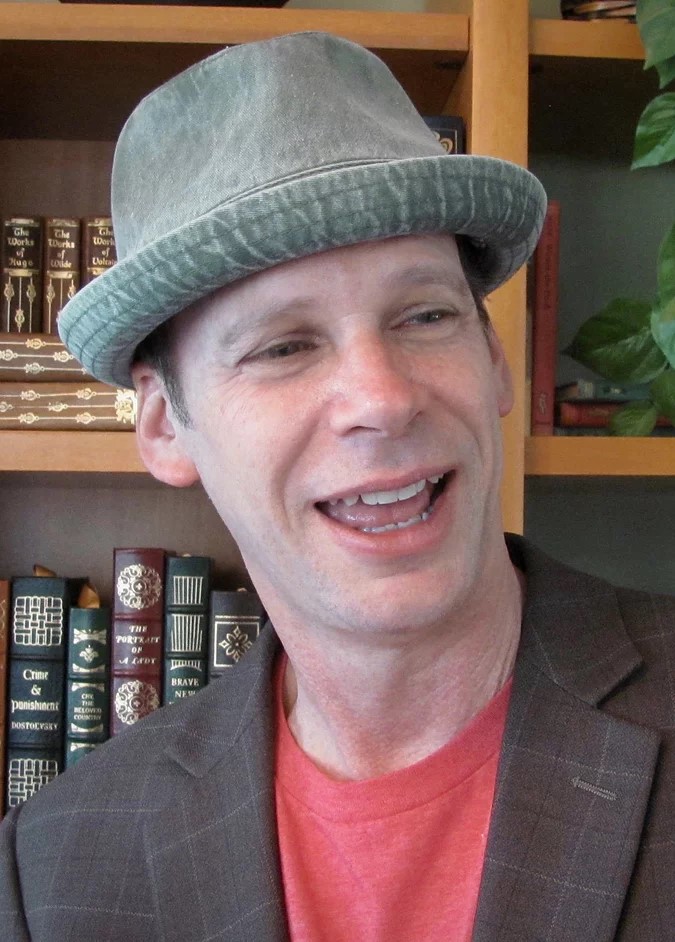 Allan Woodrow class of 1982 has written more than thirty books for children, including The Curse of the Werepenguin, The Revenge of the Werepenguin, Class Dismissed, The Pet War, Field Tripped, Unschooled, and The Rotten Adventures of Zachary Ruthless.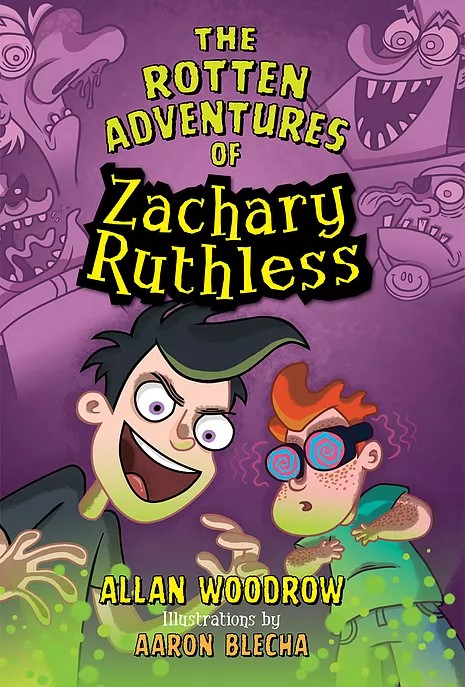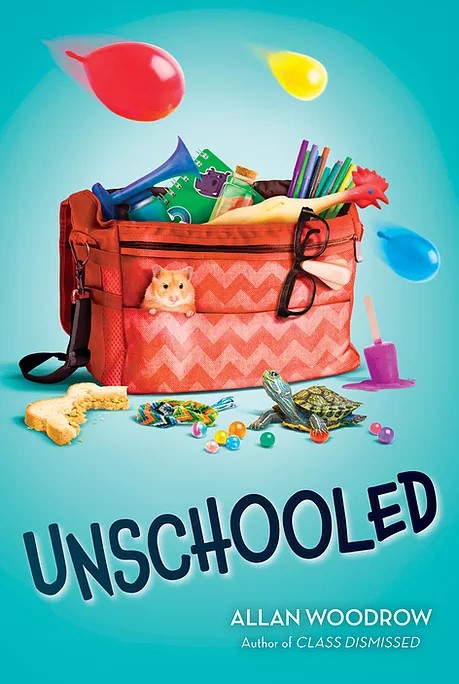 ---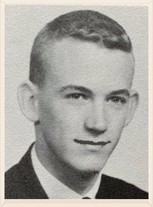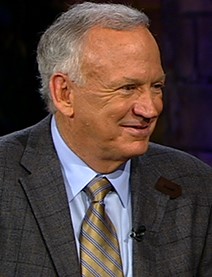 John Ramsey class of 1961 has written two books regarding the tragedies his family has endured. His eldest daugher died in a car accident in 1992, his young daughter, JonBenet, was found murdered in their basement in 1996, and his wife, Patsy, died in 2006 of ovarian cancer.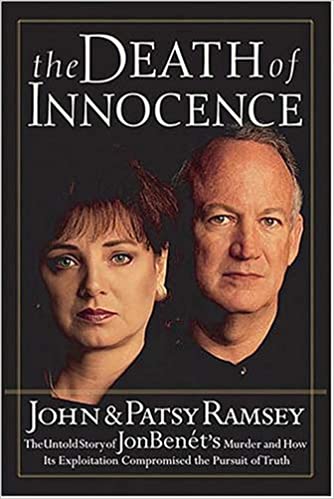 The Death of Innocence : The Untold Story of JonBenet's Murder and How Its Exploitation Compromised the Pursuit of Truth
by John Ramsey class of 1961 and Patsy Ramsey
Release date: March 2000
"The parents of the tragically murdered JonBenet Ramsey present their side of the traumatic tale, honestly discussing the publicity whirlwind full of persecution and slander that has surrounded them since their loss and explaining how faith has helped them survive." Amazon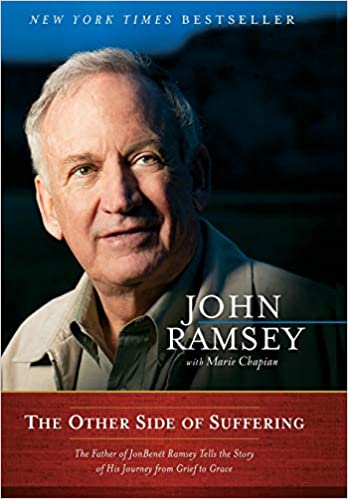 The Other Side of Suffering: The Father of JonBenet Ramsey Tells the Story of His Journey from Grief to Grace
by John Ramsey class of 1961 and Marie Chapian
Release date: March 2012
"Like the biblical Job, John Ramsey had it all-wealthy, social position, a loving family. And like Job, Ramsey was destined for great affliction, as many of the most precious things in his life were cruelly taken from him.

"First came the death of his eldest daughter in a car accident in 1992. Then, four years later, his beloved six-year-old, JonBenét, was murdered; Ramsey was the one who discovered her body, concealed in the basement of his family's home. The case drew international media attention, and-compounding Ramsey's woe-suspicion unfairly focused on Ramsey and his wife, Patsy. Although they were ultimately cleared of any connection with the crime, Ramsey's sorrows did not end. In 2006, Patsy died, at 49, of ovarian cancer.

"In this remarkable book, Ramsey reveals how he was sustained by faith during the long period of spiritual darkness, and he offers hope and encouragement to others who suffer tragedy and injustice." Amazon
---
by Kerry Byrnes class of 1963
Release date: 2021
"Echoes of Exotica" takes the reader on a time-travel voyage back to the mid-1950s to the birth of Exotica and the evolution of this musical genre over the following 65 years. On this journey you'll meet eight musicians who contributed to the origin and/or evolution of Exotica, including Les Baxter, Martin Denny, Arthur Lyman, Lloyd Kandell, Robert Drasnin, Paul Conrad, Harold Chang, and Lopaka Colón.
"The book includes a ten-chapter mini-book on the life and career of Martin Denny, titled: "A Life on the 88s: Martin Denny and the Keys to Exotica" -- the most indepth biography available to date on the "father of Exotica." The penultimate chapter shares the author's memories of his "close encounters" with these Exotica musicians. The book is illustrated with many photos, advertisements from trade magazines (Billboard, Cash Box, and Variety), newspaper clippings (or transcripts), and links to Exotica-related audio and video files for you listening and viewing pleasure. "Echoes of Exotica" invites you to "Return to Exotica," sip a Mai Tai, and catch the "Exotic Sounds" wafting out nightly from the "Quiet Village" Paradise Lounge located on the beach of the tropical shores of Exotica. Aloha!"
---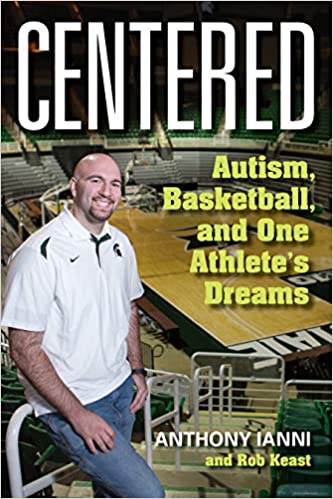 Centered: Autism, Basketball, and One Athlete's Dreams
by Anthony Ianni class of 2007 and Rob Keast
Release date: September 7, 2021
"They don't know me. They don't know what I'm capable of." Diagnosed with pervasive developmental disorder, a form of autism, as a toddler, Anthony Ianni wasn't expected to succeed in school or participate in sports, but he had other ideas. As a child, Ianni told anybody who would listen, including head coach Tom Izzo, that he would one day play for the Michigan State Spartans.
"Centered: Autism, Basketball, and One Athlete's Dreams is the firsthand account of a young man's social, academic, and athletic struggles and his determination to reach his goals. In this remarkable memoir, Ianni reflects on his experiences with both basketball and the autism spectrum. Centered, an inspirational sports story in the vein of Rudy, reveals Ianni to be unflinching in his honesty, generous in his gratitude, and gracious in his compassion." Amazon
---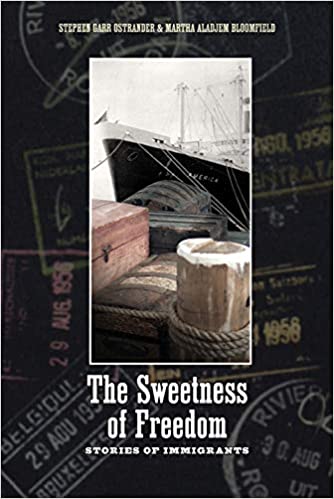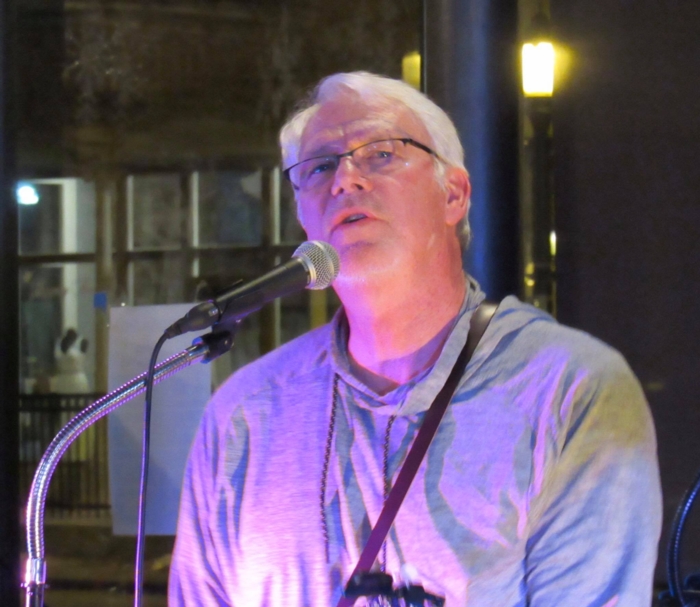 The Sweetness of Freedom: Stories of Immigrants
by Martha Aladjem Bloomfield and Stephen Garr Ostrander class of 1973.
"The Sweetness of Freedom presents an eclectic grouping of late nineteenth- and twentieth-century immigrants' narratives and the personal artifacts, historical documents, and photographs these travelers brought on their journeys to Michigan. Most of the oral histories in this volume are based on interviews conducted with the immigrants themselves. Steve Ostrander was historian at the Michigan Historical Museum in Lansing for 31 years and is currently a member of the band Stringville." Amazon
---
by Deborah Lincoln class of 1968.
Release date: April 20, 2021
"The business of coal dramatically transforms life in the bucolic Pennsylvania valley Harry Robinson's family has called home for generations. Ambitious industrialists reap huge windfalls and Europe's laborers flock to America's shores to seek their fortunes. Cultures mix and clash and all too often erupt. When Harry meets Niamh, the newly arrived bride of an Irish miner, he begins to realize the extent of the prejudices that stalk the local immigrants. As he undertakes the job of tutoring her younger brother, a bond begins to grow between Harry and Niamh, and he finds himself falling in love for the first time. When Niamh shows up one day bloodied and bruised, Harry is determined to take her away, despite her religious scruples and the disapproval of his family. Still, he tells himself that love is all that matters. But a disaster in the mine changes everything, offering Harry hope and Niamh heartbreak. And both young lovers must ask themselves: Is love enough? " Amazon
---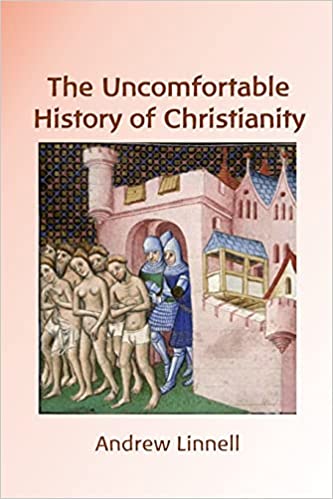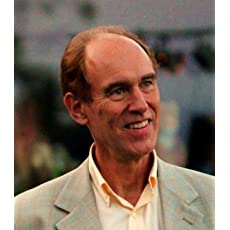 The Uncomfortable History of Christianity
by Andrew Linnell class of 1968.
Publisher: Threefold Publishing (December 13, 2020)

"

This book details the dramatic changes to Christian theology from Early Christianity into the Renaissance. Once, Art, Science, and Religion were one. But, by the time of the Renaissance, they had split apart. When Christianity began, the door to experiencing the spiritual world had shut. Materialism ruled. Even dreams no longer provided sound spiritual guidance. The mystery centers themselves, were no longer able to bring students to full initiation. When we look at the Golden Age of Greece, before Rome and Christianity had entered the stage of history, we find that humanity believed that they were guided by inspirations attained through their ancient mystery centers. Such centers were found everywhere in the ancient world. This book traces this history, through the time when Christianity essentially became the religion of the Roman Empire to well after Rome fell and when the Church drifted deep into corruption. We explore the multiple Christianities and the brutality that many faced who had not become part of the Orthodox and later the Roman Catholic Church. It is indeed an uncomfortable history for what is called Christianity." Amazon
---
by John O. Grettenberger class of 1955
* Princess Di & Presidents
* Champions & Movie Stars
* Heads of State & Heads of Industry
* Flying Concords to Birthday Parties!
* The Amazing Story of Hometown Hero...The Legend…The Autobiography
---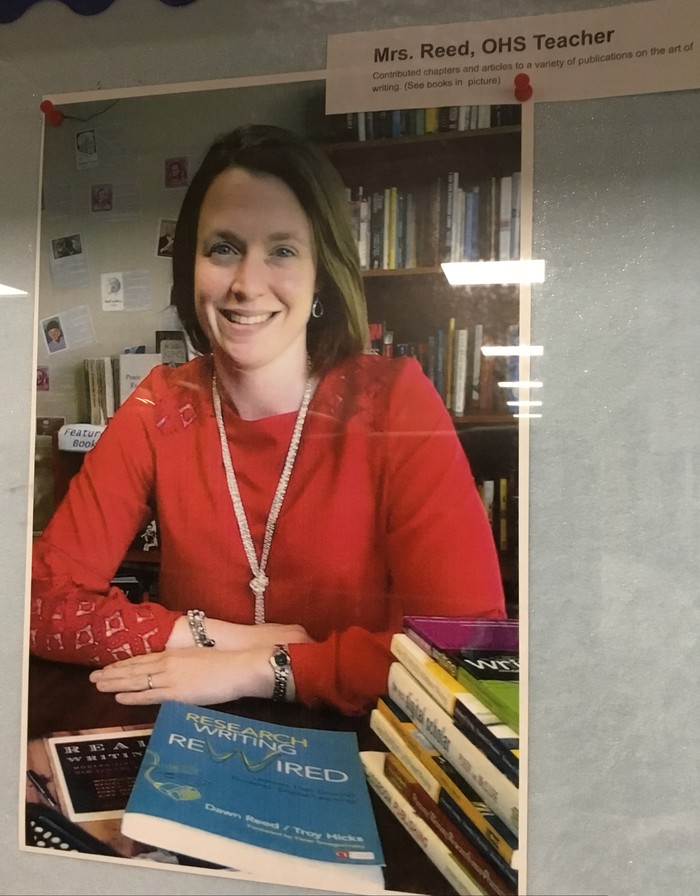 Al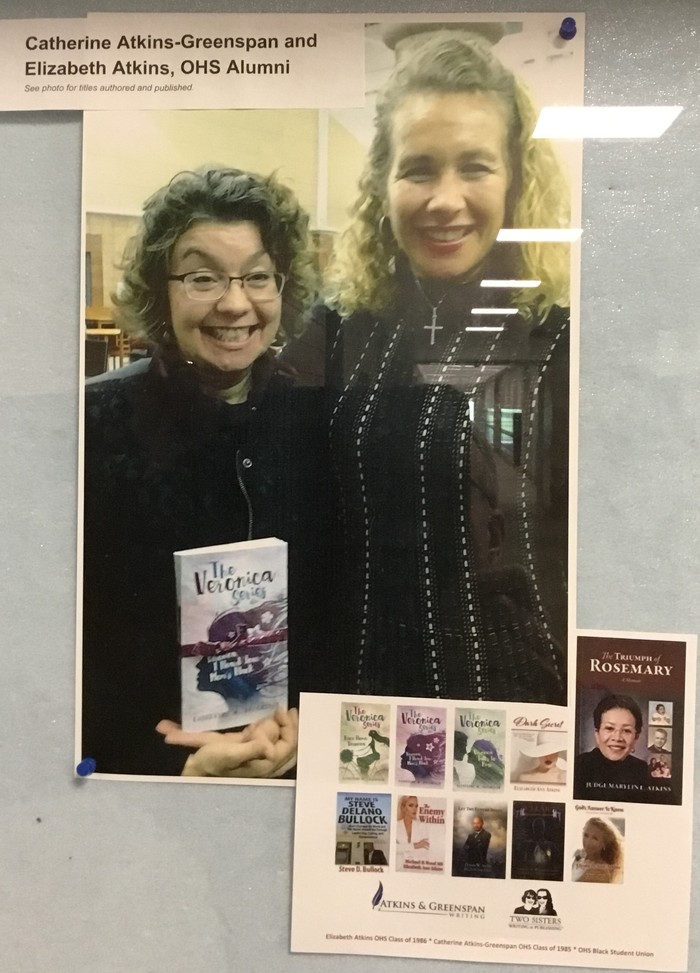 umni Authors and Teacher Authors - Their Books on display
by OHS Librarian Sandy Fields
Several Alumni Authors visited the High School 2017-2018.
Their books are on display outside of the OHS Library.
* Several Teachers at the High School are Authors and Editors
* The Okemos High School Librarian is Mrs. Sandy Fields
* Donate your books to the OHS Library and list them on the OAA Website!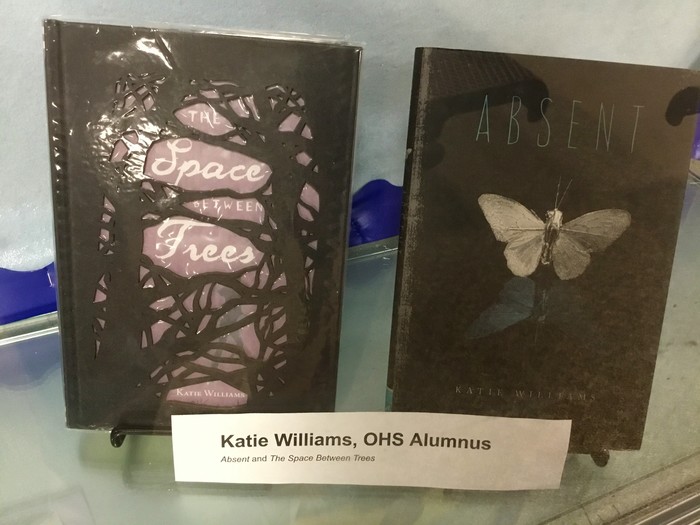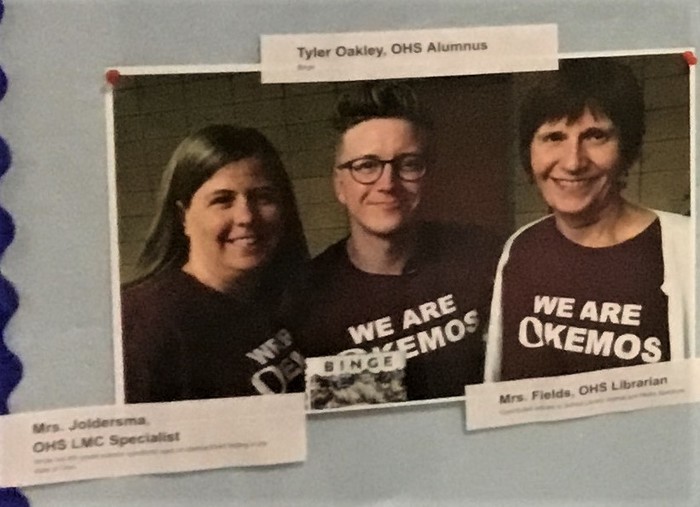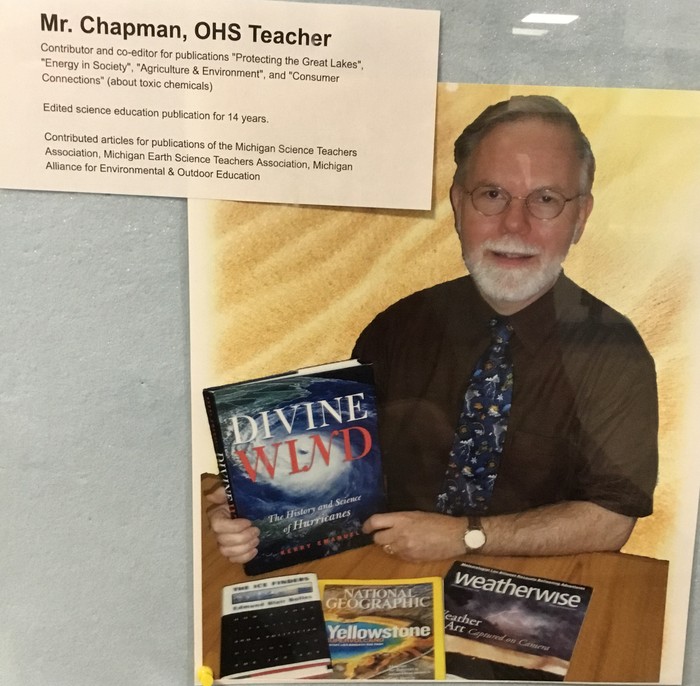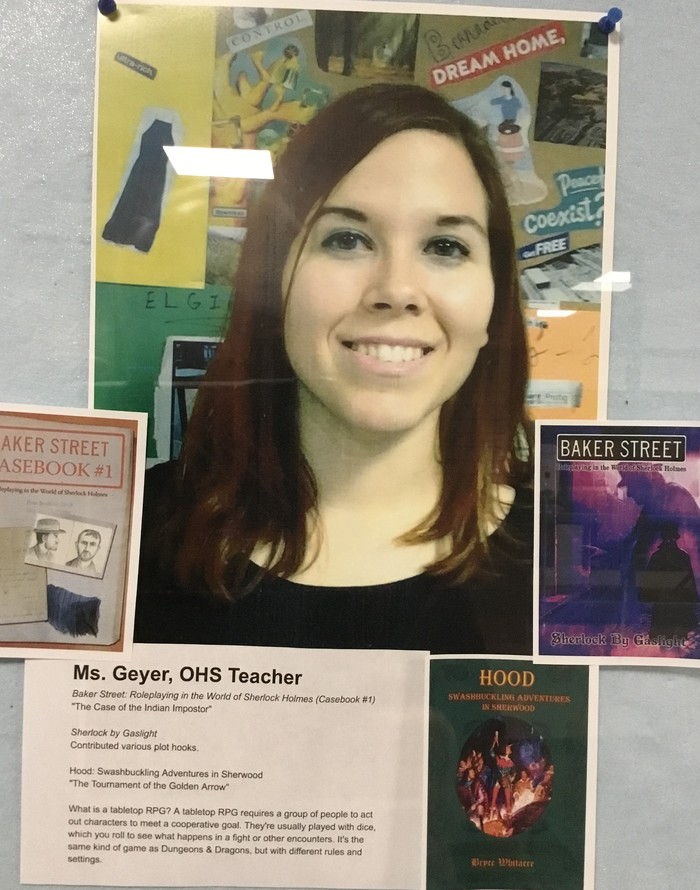 ---
Elizabeth Ann Atkins class of 1985
Catherine Atkins Greenspan class of 1986
---
Historical books below are from the desk of our OAA Historian,
~~~~~
by Sherrie Paty Barber class of 1966
Read all about the Grettenberger/Benjamin boardroom fight!

"STRONG WORDS HURLED...conflagration...fracas!" Meridian Twp Board of Public Instruction, Nov. 6, 1919
<Click the book to Read//Download>
"...ours (pupils) have to walk as far as two miles through all kinds of weather...contracted with Mrs. Dormer ($400 a year) to transport seven children, the three and a half miles between their homes and the schools...(by) team and wagon!"
The contentious beginnings of Okemos Consolidated School..."Before the conflagration was extinguished, Dormer and William Grettenberger ceased to be members of the board.."!
~~~~~
A Circle of Friends: Thirteen Okemos graduates from the 1890s
Okemos, Michigan 1951
by Sherrie Paty Barber class of 1966
Inspired by a 1951 newspaper notice of a gathering, Sherrie, links biographies of 3rd generation families to the pioneers of Okemos.
<Click the Book to Read/Download>
** The Okemos Alumni Association would like to print this book for all the area libraries. Please send a donation if you would like to help. Rod Ellis '65
~~~~~
by Sherrie Paty Barber class of 1966
"...was made chief...not by heritage, but by virture of his judgement, bravery and qualities of leadership."
-The Complete story-
<Click the Book to Read/Download>
~ The Okemos Alumni Association would like to print this book for all the area libraries. Please send a donation if you would like to help. Rod Ellis '65
~~~~~
The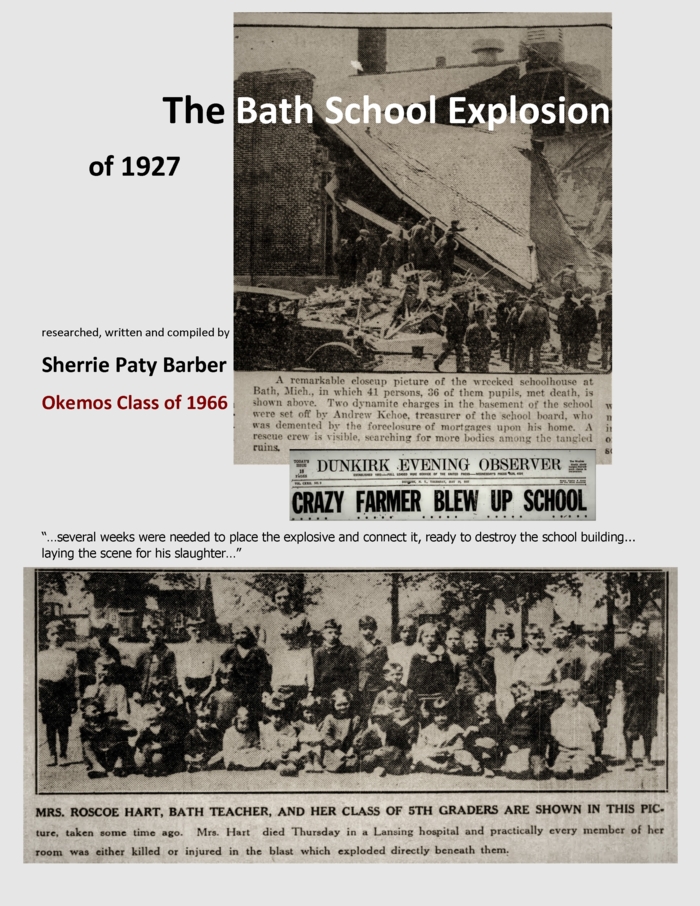 Bath School Explosion of 1927
by Sherrie Paty Barber class of 1966
Known as the "deadliest act of school violence in U.S. history". "The blast was planned and set off by a crazed farmer who had worked out a scheme to destroy the entire community. His name was Andrew P. Kehoe.The tragedy took 46 lives and injured 58 others. There were 38 children among the victims along with the school superintendent and two teachers."
"Miss Hazel Weatherby, 22, of Howard City, a teacher in the Bath school went to her tragic death Wednesday morning trying to save the lives of two of her pupils, it was shown when her body..."the happy voices of little children were turned to screams of pain and death when a terrific explosion destroyed a large portion of the Bath Consolidated school".
Sherrie retells the horrific story that froze the nation. Her gripping account is retold through eye witness' and survivors of that holocaust. As we have learned through her hundreds of biographies and obituaries on the Okemos Alumni website, Sherrie is the consummate biographer and historian. This book is a must read for every Okemos connected person and their children and grandchildren...Thankyou, Sherrie, for this most important document. <click the book to Read/Download>
~ The Okemos Alumni Association would like to print this book for all the area libraries. Please send a donation if you would like to help. Rod Ellis '65
---
---
<<Click Name to read the Parney Bassett story>>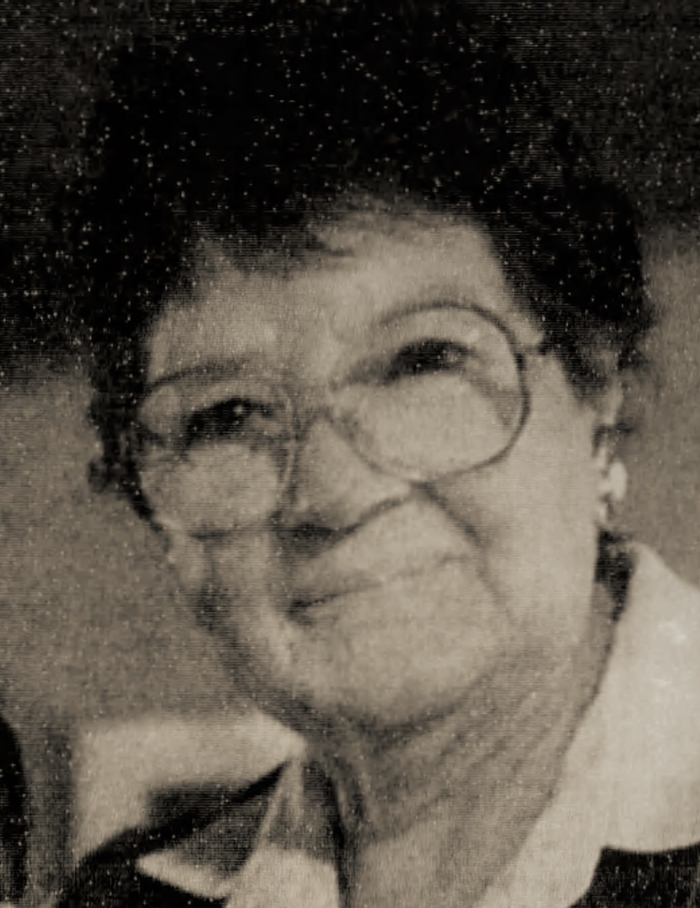 ---
---
Gia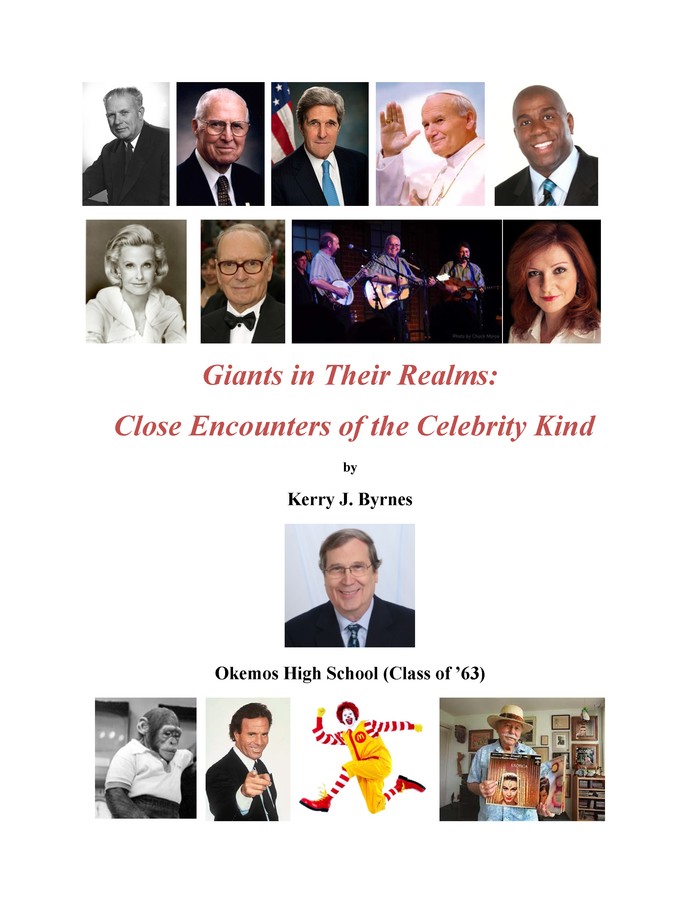 nts in Their Realms: Close Encounters of the Celebrity Kind
by Kerry Byrnes class of 1963
"Kerry is a world traveler who worked in Agricultural Development over the past 40+ years in 37 countries of the developing world. Along the way Kerry encountered a lot of interesting people: world leaders, sports figures, writers, thinkers, entertainers, and celebrities...from the famous to the infamous, among others. Kerry reflects on those encounters and their impact, large or small, on his professional and personal life. I found this voluminous memoir interesting in the people I was not familiar with, intriguing with the familiar figures, and fascinating with the characters I thought I knew! I recommend you download the book and read about familiar personalities first (order is not important). The more vignettes you read, the greater insight you will have to Kerry's personality of (dry) humor, intelligence, and integrity..."Rod Ellis '65
CLICK EACH VOLUME TO READ/DOWNLOAD: Vol. 1 Vol. 2 Vol. 3 Vol. 4 Vol. 5 Vol. 6
---
On Assignment with Kerry: Memorable Moments from 40+ Years of Travel to the Developing World
by Kerry Byrnes, Class of 1963
"When I started this project, my goal was not to reach an audience looking for a travel guide to the Third World. Nor did I set out to suggest places that you, as a tourist, might want to see or things you might enjoy doing in the Third World. That was not my goal. Rather I sought to reach an audience that would find it interesting to read personal anecdotes about things I saw or did, or that happened to me, during the 40+ years I traveled to and carried out short-term assignments in the developing countries." KJB
---
by Kerry Byrnes, Class of 1963
"If you grew up between 1958 and 1970, this will really take you back. If before '58 or after '70, I'm guessing you will have no idea what Kerry is talking about! Kerry grew up in the golden age of technology and innovation...Hi-Fi (not Wi-Fi!), quality sound was everything...cool. Launching (anything) into space was unbelievable and landing on the moon, much less launching "apps" from a smart phone...far out! A few years after the moon, we started hearing about computers that worked with disks instead of punch cards. Well, get ready for one of those "I had one of those" moments followed by "hey, what ever happened to my..." moments. A fun read. From one gadget guy to another, thanks for the ride, Kerry!" (Rod Ellis '65)
---
Kerry Byrnes (in town) Class of 1963 "His latest book is about the Okemos basketball players that played varsity basketball at Michigan State. Doing research, he interviewed Kristen Rasmussen, class of 1996 and former WNBA player. Kristen is also the new womens basketball coach at Okemos! Rod Ellis was taking pictures when Kristen's daughter, Aria offered to save me the effort by drawing a perfect picture of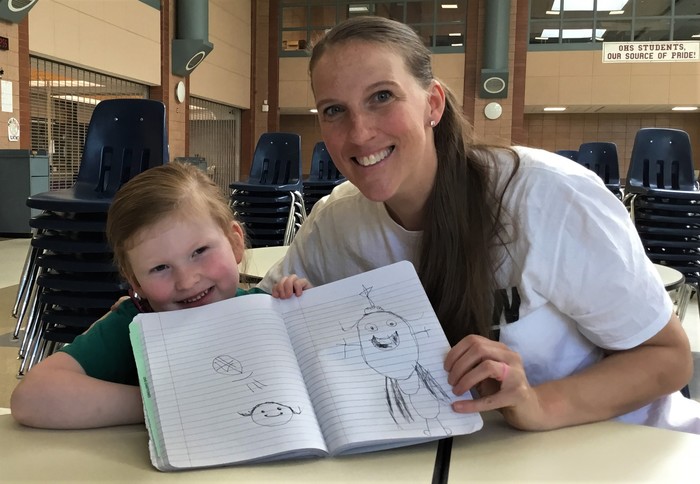 mommie, complete with tiara.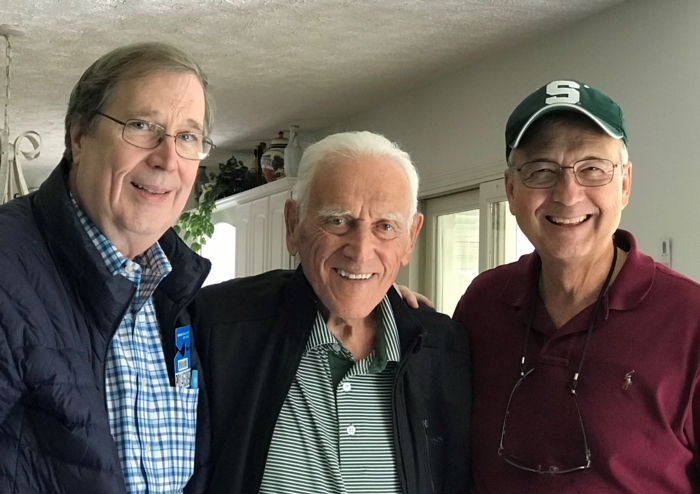 Then next day, we were off to interview Gus Ganakas, MSU basketball coach about two Okemos players, Joe Shackelton and Greg Lott. Gus' daughter Gail took this picture so that I could stand next to possibly the most gratious and humble ledgendary coach I have ever met!"
Click Here to Read "The Chieftain Fourteen"!
---
---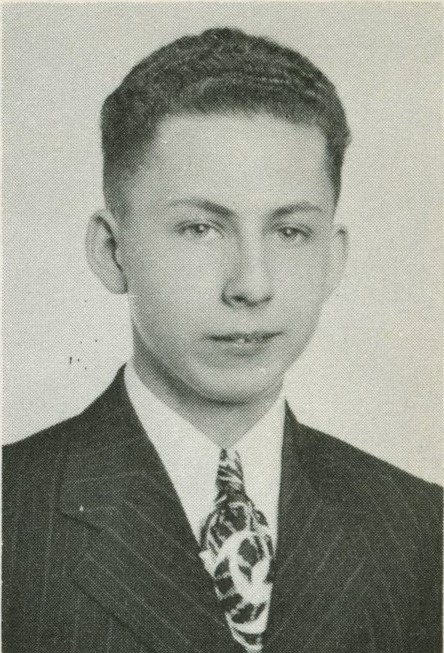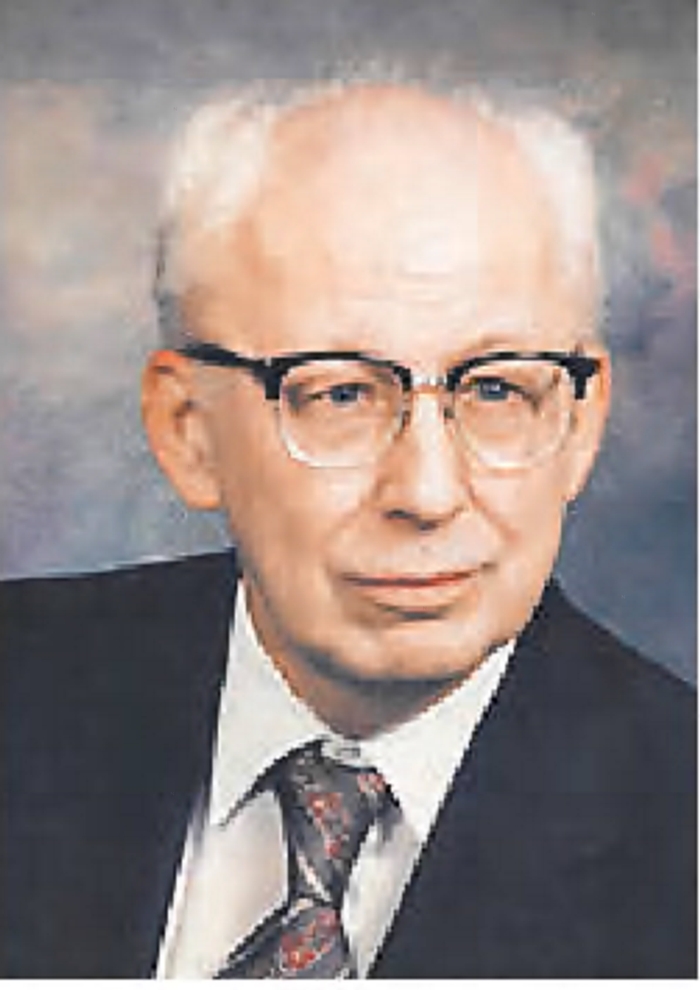 A
History of Okemos Methodist/Community Church
by Dr. David S. Evans with Lyle Blackledge class of 1950
"A wonderful history of the church, congregation and area with added material by Ruth Stillman, Thelma Lamb and Mary Roney. This historical project was underwritten by the Breckenfeld family as a dedication to their parents, Helen and Dr. I.J. (Breck) Breckenfeld."
---
by Amy Huntley Okemos english teacher
Release date: September 16, 2009
"Madison Stanton doesn't know where she is or how she got there. But she does know this—she is dead. And alone, in a vast, dark space. The only company she has in this place are luminescent objects that turn out to be all the things Maddy lost while she was alive. And soon she discovers that with these artifacts, she can reexperience—and sometimes even change —moments from her life. Her first kiss. A trip to Disney World. Her sister's wedding. A disastrous sleepover. In reliving these moments, Maddy learns illuminating and sometimes frightening truths about her life—and death.
"This is a haunting and ultimately hopeful novel about the beauty of even the most insignificant moments—and the strength of true love even beyond death." Amazon
From the same author:


Christmas Lites VI - Release date: December 11, 2016
Christmas Lites VII - Release date: December 22, 2017
---
---
by Amy (Huxtable) Cousino, DVM class of 1971
"HOW TO COOK FOR YOUR PET is a cookbook written for all pet owners who love their pets. You can cook simple easy meals for your pet using these well-written recipes. Only basic cooking skills are needed. Kids 12 and up can make these meals with the supervision of an adult. All recipes are nutritionally sound for pets, not complex recipes more suited for human tastes. Many foods commonly eaten by people are unsafe for pets to eat. These recipes contain only foods safe for feeding pets. This cookbook has detailed information about foods unsafe for pets, so that the home cook can avoid them.
"The recent pet food recall gives us an urgent reason to home cook our pet's food. Many thousands of pets have died or have been sickened by commercially made pet foods. Now you, the pet owner, can control the quality and wholesomeness of your pet's food. Home made real foods prepared with care at home are more nutritious & digestible, not toxic, and taste better." Amazon
---
Janet Kalush Moore class of 1961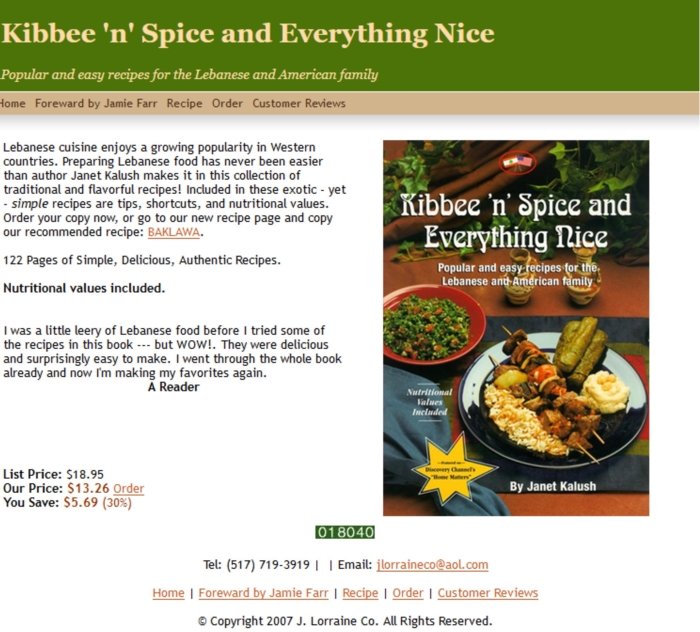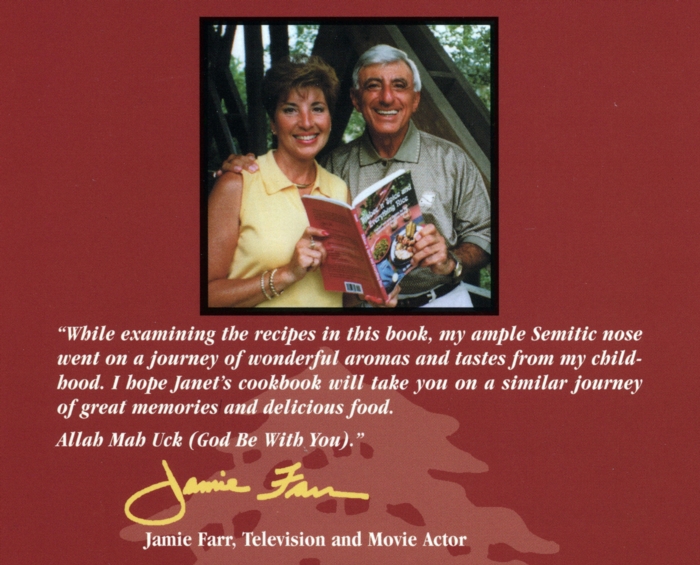 ---
by Debbie Lincoln class of 1969
Release Date: October 1, 2014
* WINNER: Chanticleer 2013 Laramie Awards, Best in Category
* WILLA Silver Award: Women Writing the West, 2015 Willa Award for Historical Fiction
"I published my first novel (thank you, Mrs. Filkin!) on October 1 of last year. AGNES CANON'S WAR is the story of Agnes Canon and Jabez Robinson, my, great great grandparents, and their lives from crumbling about them in turbulent, pre-civil war Missouri. Published by Blank Slate Press of St. Louis and available through Amazon, Barnes & Noble, and the Capitol Area District Library (Ingham County) (thanks to Sky Tribell) and the Minneapolis Library (thanks to John Whitmore). If you're interested in the Civil War and/or historical fiction, give it a try." Debbie
---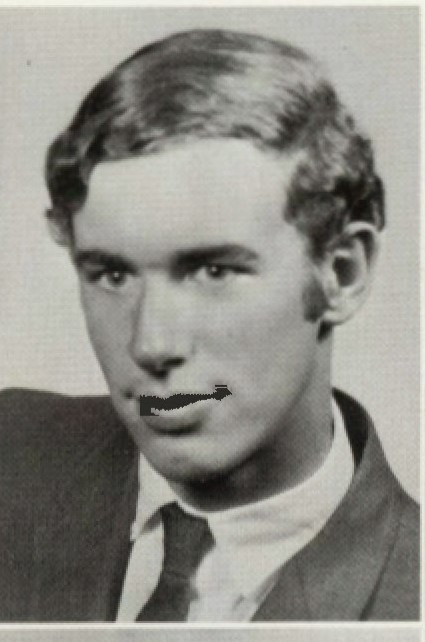 The Dance of the Elves and From the Forest to the Sea
by Andrew Linnell class of 1968
"Delightful childrens books that emerged from Andrew's creative imagination as a response to an "on demand" bedtime story while camping with his three year-old son. From the courageous elf finding the many wonders of nature, to adventure off the ocean beach, "this story intends to stimulate a child's interest and love for Nature and Her elemantal beings."
---
Katie Silvensky class of 2003 The Countdown Conspiracy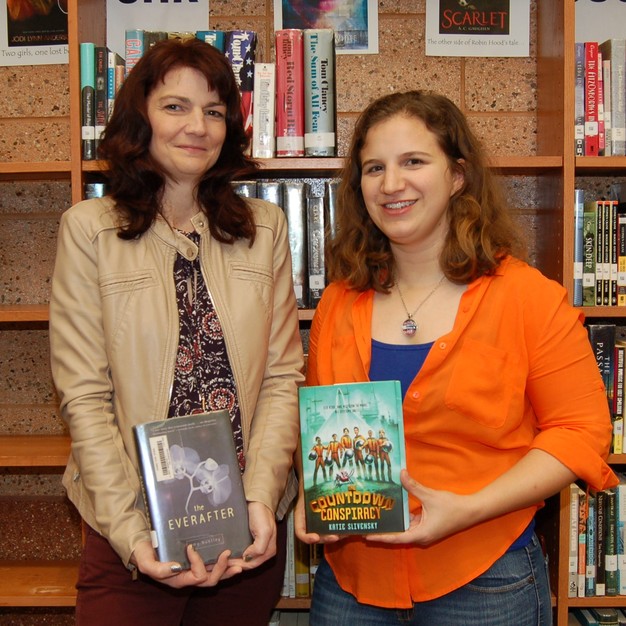 Katie, a scientist with the Museum of Science in Boston, shared her path to becoming a writer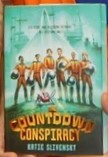 with OHS students in a special writers' workshop on 9/28/17. She also visited with students at both Kinawa and Hiawatha (where she attended elementary school) and did a community outreach event at Schuler Books in Okemos. Pictured here is Katie with her book (right), along with OHS English teacher Amy Huntley, whom the author credits with challenging her to improve her writing.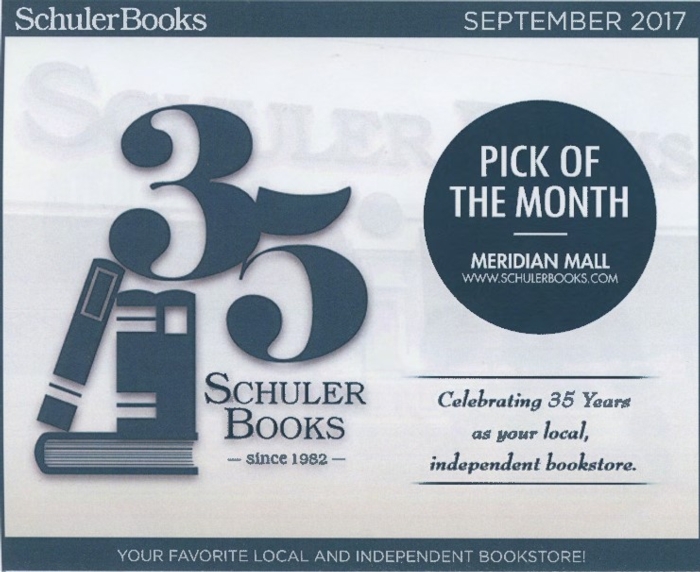 ---
---
by Betty (Liz Price) Reinertsen class of 1957
Published: August 2007
...a wonderful history of Chief Okemos, Okemos High School and the Class of 1957.
---
by Jane Rose, Meridian Township Historian
<Click here to Order the book>
<Click the Book to view the Okemos section>
Annotation and highlights by William "Bill" Breckenfeld '65
---

---
---
---
How Okemos Began: A Short History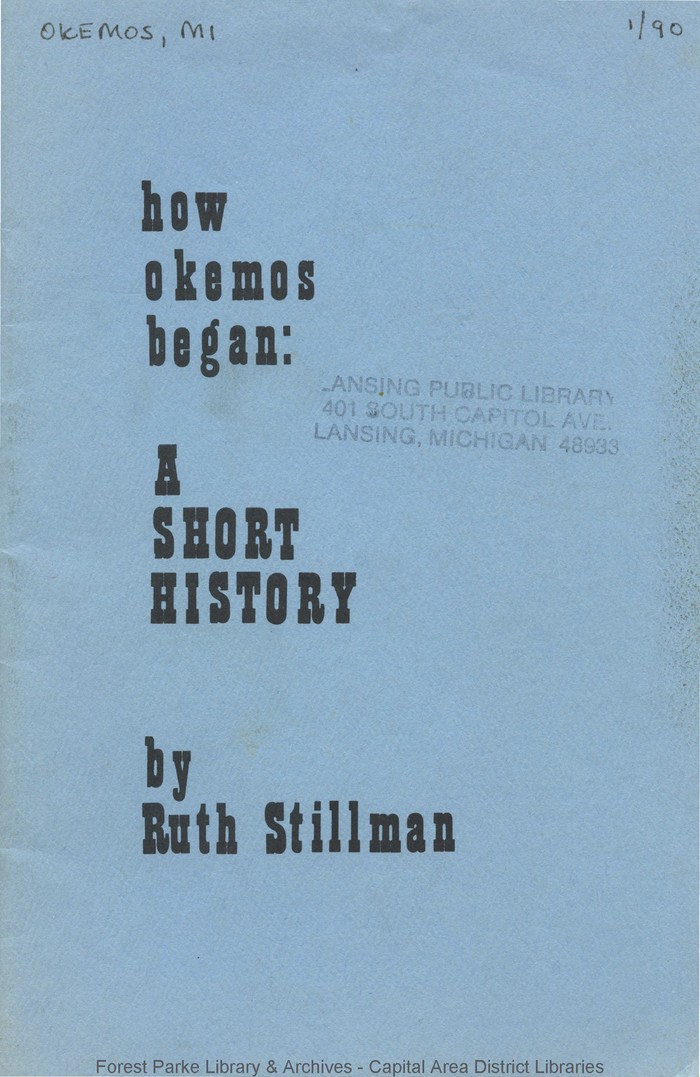 by Ruth Stillman, Okemos Historian
Published: 1956, Revised and re-issued in 1972 and 1980
Courtesy of the Capital Area Distric Library
---
---

Adventures of a Disease Detective by Mark White and Zoe White | Apr 1, 2023
Kindle $9.99 This title will be released on April 1, 2023.
FREE delivery on $25 shipped by Amazon. This title has not yet been released.
When Mark White quit his job as head bubonic plague epidemiologist at the Centers for Disease Control and Prevention, he moved to New York and fell in love with a beautiful Filipina nursing supervisor.
They found themselves traveling the world training teams to fight epidemics and natural disasters, including Ebola virus, cholera, typhoid, malaria, AIDS, earthquakes, and volcanic eruptions. They supervised evacuees from a giant volcanic eruption and earthquakes.
Along the way, they lived through six military coups, a murder plot, and a near-fatal electrocution.
Eventually, Mark returned to CDC to become Director of the Division of International Health. Adventures of a Disease Detective is his story.
Editorial Reviews
Look out, Dr. Fauci, here comes a disease detective who equals your expertise with medicine and people! This book is heartfelt, sexy, and adventuresome! Be sure to grab a snack before starting because you won't be able to put it down!—Dr. Marti Loring, author of Intimate Behavior.
Intense true tales—and engaging personal tidbits—from the front lines of international medicine. White exhibits both a clever sense of humor and a graphic, descriptive flair for language.—Kirkus Reviews
This narrative of epidemics and disasters faced and dealt with will engage you - particularly if you like mystery diseases and their solutions....Mark's prose brings them to life with dialogue and humor...half the characters were persons that I knew... It was better than reading a novel.—Manuel M. Dayrit, former Secretary of the Philippine Department of Health and Director of Human Resources of the World Health Organization, was dean of the Ateneo School of Medicine and Public Health. Now he is an emeritus professor.
Mark White is a real-life medical detective whose career has been spent investigating and controlling disease outbreaks in the US and internationally. This engaging book gives a personal and professional account of the trials, tribulations, successes, and failures of his varied undertakings in different countries. An important and salutary read for any aspiring medical detective!—Peter Smith, Professor of Tropical Epidemiology, London School of Hygiene & Tropical Medicine.
For readers, the exotic locations and insights allow us to see the world through a microscope and observe doctors stopping the spread of disease. The book places readers in a new wider world of compassion and understanding. And with all the drama, there is always room for humor. It sustains us all.—Carol Lee Lorenzo, author of Nervous Dancer (winner of Flannery O'Connor Award.) Her most recent novel is Sleeping in Public.
From the Author
Dear Readers,

I wrote this book to share the stories of epidemics, tropical diseases, disasters, and adventures I encountered around the world.

This book is to celebrate my wife, Budsy. We worked as a team Budsy, who stood with me through six military coup attempts in the Philippines, a murder plot, and an electrocution in Uganda.

Budsy and I organized teams to investigate and control an Ebola virus epidemic. To help Aeta tribesmen on the slopes of Mt. Pinatubo when it erupted, sending so much ash into the atmosphere that it lowered the global temperature by 2 degrees C for two years. Most of the time, I worked for the Centers for Disease Control and Prevention. CDC scientists write government memos and scientific papers. When they retire after thirty years, their memoirs read like bureaucratic memos.

CDC memoirs are so boring that I only buy them if I am listed in the index. To avoid this, I spent thirteen years learning to write fiction so I could use the tools to write compelling prose with good characters, dialog, and tension. It took thirteen years to produce this book, even though my writing group discussed a chapter a week.

There is a joke where a young writer goes to a cocktail party and finds himself chatting with the author of several bestsellers. The young writer says, "I can't believe that it took me twenty drafts to produce my book."


The best-selling author says, "What? Only twenty?"
(Pictured is the origin of Marks greatest fear, EDITOR'S! Dave Gustafson '65 edits Mark's column in the Tomahawk school newspaper.)

My professor, Carol Lee Lorenzo, wouldn't edit my memoir until I wrote a novel. It looks pretty good to me. If I can find a publisher, I hope it will appear on Amazon next year.

I worked in the Departments of Health in the Philippines and Uganda. I am most proud of our students and fellow staff who helped teach. Most range from smart to brilliant. They are hard-working, and most are fearless. Many of them train new generations of epidemiologists.

There are similar Field Epidemiology Training Programs all over the world, from China and India to France, Italy, and Germany, Brazil, as well as Central Asia and Central America. There are thousands of us now, helping to teach honest and responsive public health in their ministries.
The graduates contribute so much to making the world a better place that it makes me proud and fulfilled. What heroes.

I hope you find the stories fulfilling and interesting as we did.
Reviewed in the Lansing State Journal
---
---