If you or your classmates are doing something interesting or important, send Information and Links to: OkemosAlumniAssociation@gmail.com
* Administrators of the Okemos Alumni wesbite will only post announcements from external sources if those announcements may be of specific interest to OHS graduates, do not result in direct financial gain to the person(s) requesting the announcement, and announcements meet any other related policies governing OHS Alumni website content.
For Current News of Okemos High School, click this link to the OHS website: OkemosHighSchool.org
---
******** 2022 ********
---
"Student, speaker, athlete too, is there anything he cannot do?"
...and Author!
Dr. Benne wrote a nostalgic, warm and humorous lookback on family and career. Click this link to read online or click the book to download it.
---
With much sadness, we report the passing of John Bratzler on May 6, 2022, in Thousand Oaks, California, following a major stroke. After graduating from OHS, John earned a BSE degree from the University of Illinois and served as a Lieutenant in the US Navy (Honolulu, HI). We will miss him very much.
Kay (Bratzler) Riedel class of 1958, Lafayette, LA
Bob Bratzler class of 1964, Concord, MA
Mary (Bratzler) Pruss class of 1968, Lake-in-the-Hills, IL
---
Scholarship Named
Eleanor Reeves Gaiden, class of 1941 Late 2021, the Alumni Association was contacted by Vivian Hoette, daughter of Eleanor Reeves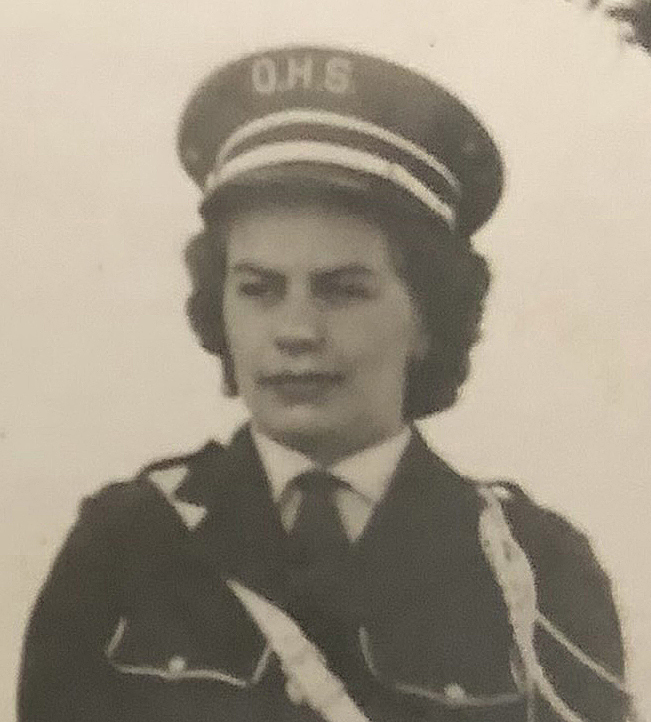 Gaiden, OHS Class of 1941! Vivian and her sister expressed interest in remembering their mother who talked fondly of her experiences growing up in Okemos and playing Tuba in the marching band. Eleanor marched proudly along with her sister Alberta and brother Robert. Vivian's class graduated 32 members, so one can image totaling the football team, marching band and cheerleaders didn't leave a lot of students in the cheering section!
Vivian and family were interested in offering a band scholarship in their mother's name. This wonderful gesture is particularly appreciated since it would honor a distinguished student from a traditionally high achieving academic program at Okemos. This school year, OHS Band again achieved the highest state honors. Vivian asked OHS Band Director, Mark Stice, to create the award at his discretion.
From Okemos Band Director, Mark Stice: "What I would love to do is put a monetary honorarium with the Arion Award so that it would be the Arion Award in memory of Eleanor Reeves Gaiden of the class of 1941. Since coming to Okemos, I've always wondered why the highest musical award did not come with a scholarship. I think this would be a great way to honor both our finest musician and Mrs. Gaiden."
THE ARION AWARD in memory of Eleanor Reeves Gaiden of the class of 1941: MOST OUTSTANDING SENIOR PERFORMER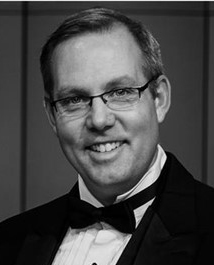 The Arion Award recipient is selected by the Band Director. It is a national award for outstanding achievement by a high school musician. It is presented to the senior band member who has achieved the highest level of musical performance on his/her instrument. The award has been presented at OHS every year since 1983. The award is named after the legendary poet and musician who mythology tells us lived about 625 B.C. The most popular musician of his time, Arion's musical lyre is still visible in the constellation Lyra.
Mark Stice, Okemos Band Director
A note to OHS Alumni, their families and friends: Consider sponsoring a scholarship in Memory or in Honor of Alumni, their Teachers or Administratiors.
---
From Representative Elissa Slotkin

, April 23, 2022:
"As Commencement season starts, I'd like to introduce you to one of the top graduates in the nation, who happens to hail from right here in mid-Michigan.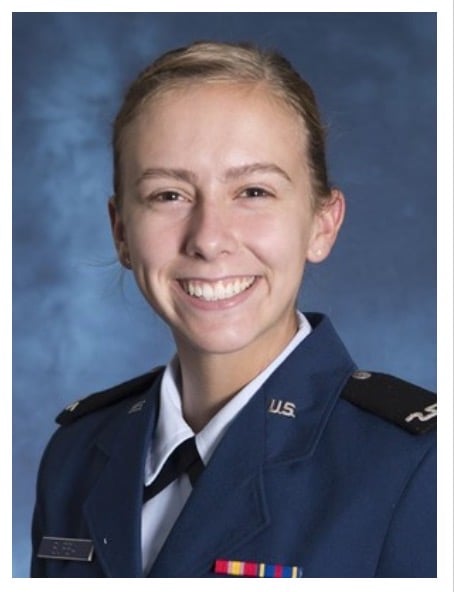 Allyson Burba, class of 2018, grew up in Okemos and was a star runner for Okemos High School. In just a few weeks, she will be graduating as one of the top students in her class from the U.S. Air Force Academy, where she majored in engineering and was a squadron commander, wing director of operations, and a 4-way competitor on the parachuting team.
"But that's not all: Allyson is a 2022 recipient of the prestigious Marshall Scholarship, and will be heading to the London School of Economics to study gender, peace, and security issues, in addition to advanced robotics.
"Allyson represents a new generation who have trained on the values of uniting those she leads, focusing on mission, and leading with character and purpose. There is no limit to what she and other young leaders can do. Please join me in sending her and her family our warm, mid-Michigan congratulations!! "
---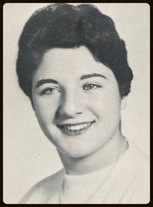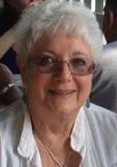 Elaine Kalush Archer class of 1957 died March 29, 2022 of cancer. From her sisters, Janet Kalush Moore class of 1961 and Geri Kalush Conklin class of 1964:
"It is with much sadness that Geri and I announce our sisters passing after a two-year long battle with stomach cancer. She peacefully drifted away the morning of March 29th, to be in heaven with the Lord."
---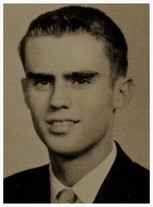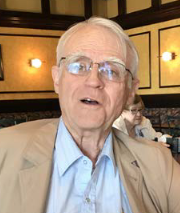 Don Hill class of 1959 revised and added more great stories to "Okemos Public Schools Memories". Click,read and send Don corrections and new stories to add.
---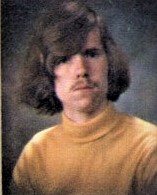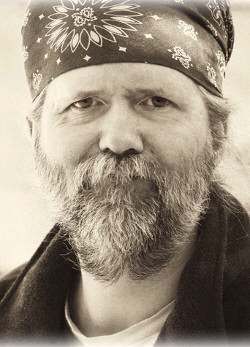 Raphael Adley class of 1980 died February 25, 2022 of unknown causes. He was living in South Lansing at the time of his death. Raphael was preceded in death by his parents and had no siblings.
Thank you to Cameron Williams class of 1981 for notification.\
---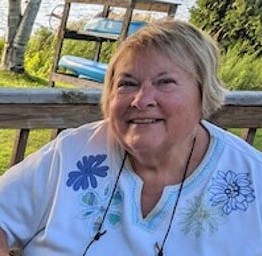 Carol Ann (Munn) Pixley, retired Kinawa teacher, age 79, passed away unexpectedly on January 29, 2022 in the comforts of her home in Petoskey, Michigan. Carol was most proud of being a Mother and Grandmother, and her 40+ years of teaching in Okemos Public Schools. She also enjoyed traveling to almost all 50 states, visiting National Parks, science, and reading.
Thank you to Rick Hall class of 1985 for notifying us.
---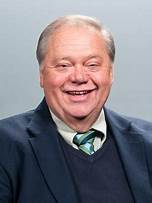 Okemos Alumni is announcing the passing of a great friend. Ron Styka is listed as a guest on our Alumni Membership rolls because he was on the board of the Okemos Education Foundation. As Chair of OEF, he encouraged and promoted the Alumni Association with the creation of the Bjorkquist Science Fund and the Alumni Honors Award Banquet. He was very interested in our Alumni and Okemos history effort. Ron was the Meridian Township Supervisor and past Okemos Board of Education member.
Ron's family is deeply rooted in Okemos High School with his wife Georgia a retired History teacher and his four kids all OHS alumni. Ron is now ingrained in Okemos Alumni history.
---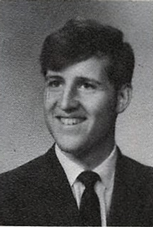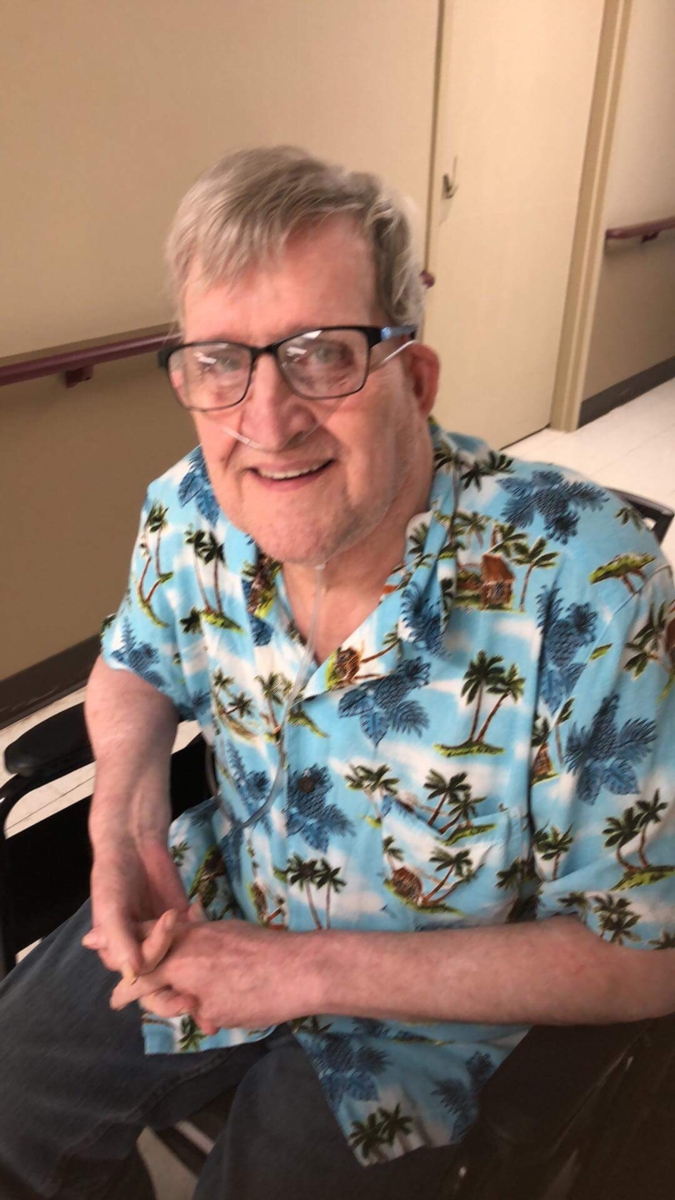 Michael J McConahy class of 1969, passed away 2/2/2021 in his sister's (Michelle McConahy Maslow) home in Kansas City MO from Covid related symptoms. He was 69 years old. He was suffering from early onset dementia and now watches over us from God's loving arms.
Submitted by Mike's sister, Michelle (McConahy) Maslow class of 1970
---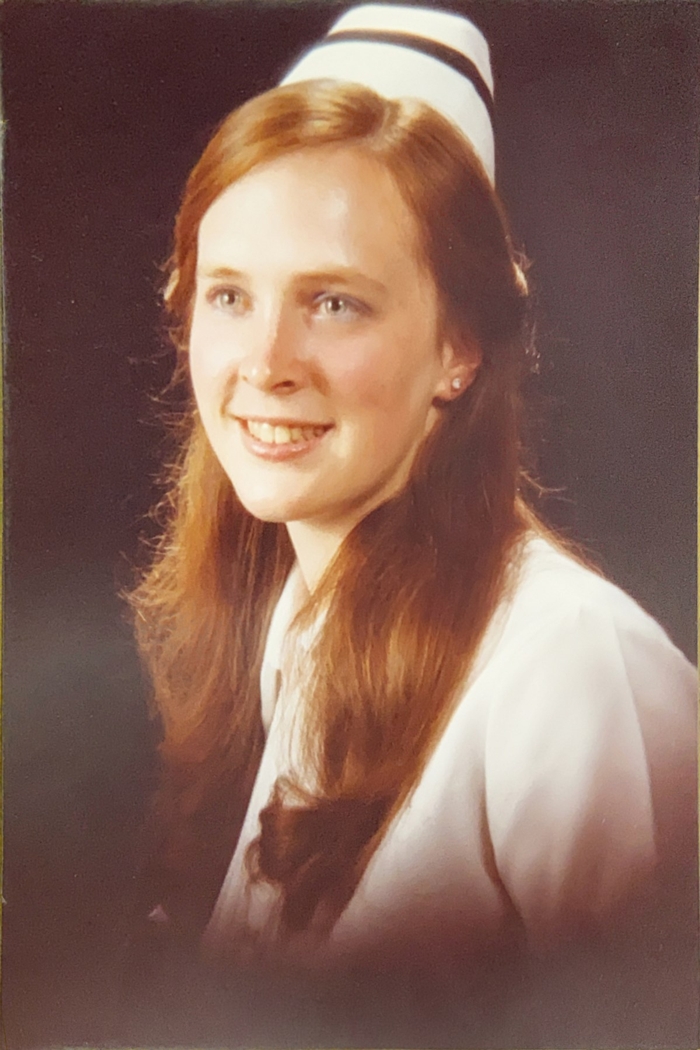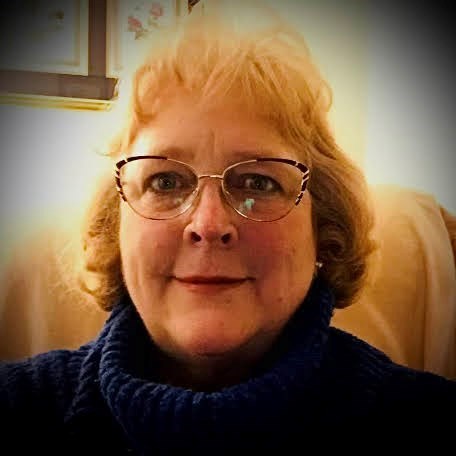 Dawn C (Rhoades) Jennings class of 1975 of Okemos, age 65, passed away on Thursday, February 3, 2022, as a result of a long battle against complications from COVID, despite being fully vaccinated. Dawn loved her Okemos community. During her adult life when she wasn't working as a nurse, she was a dedicated mother, Girl Scout troop leader, Boy Scout den mother, and patron of the OHS Band and Orchestra programs. She was also an active member at Okemos Community Church where she participated in the bell choir. Dawn's three children were able to be with her to comfort her when she left this world.
Thank you to Jennifer (Jennings) Weston class of 2001 for notification.
---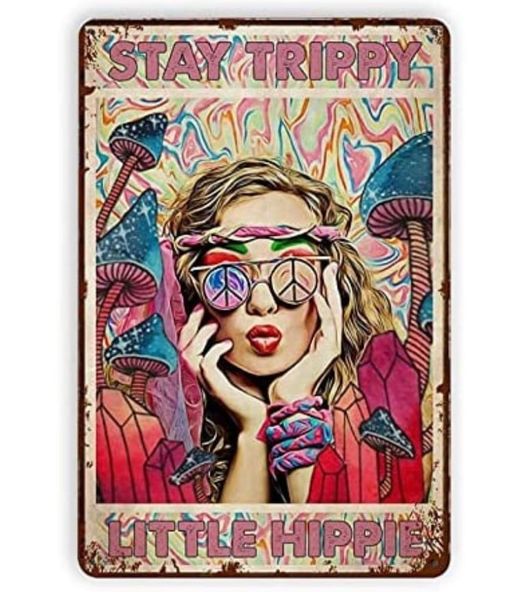 Class of '72! Its here, the big one, the 50th reunion!
"We really hope as many as you as possible will be able to come!
"Reserve the weekend of July 15 and 16, 2022 to be in Okemos and gather with classmates to recall how our pasts interconnected and to learn about who we have each become. The centerpiece of the weekend will be a big party Saturday night at the Okemos home of classmate Denny Forsberg and his wife JoAnn. They have planned what should be an awesome party in their yard and pole barn.They have hired a band - Stan Budzynski & Third Degree, they have decorations, and a fantastic menu planned complete with a margarita machine and bartenders! Break out your bell bottoms and granny glasses and plan to join us! Thanks, Denny and JoAnn!
"We also plan to gather Friday night, location TBD! We are getting a block of rooms at the Comfort Inn in Okemos, close to Denny's house. Details on room reservations will also be forthcoming. The rate should be $99.00 / night.
"Please help get the word out to any of your friends who are not on Facebook. Molly Stranahan is working with lots of people to put together an email list to reach those whose contact info we don't have! Get out your yearbook, flip through it, find 5 people you REALLY want to connect with, and find them! Watch this space for more details!
"Feel free to contact Martha Bashore or Molly Stranahan with any questions. Its gonna be some good vibes
Thanks!"
---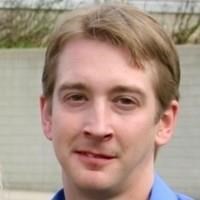 Christopher John Griffin class of 1999, 41, passed away on January 18, 2022, from an unexpected heart attack. Even though a failing heart took him away from this world, his loving heart left a beacon of light for all who knew him.
Notification from Laura Osminski
---
F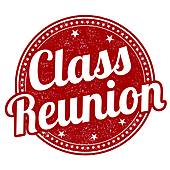 rom
Mary Mead Straub

class of 1973
:
'73' classmates,
Can you believe that next year will be our 50th reunion? On top of that, OHS will be celebrating 100 years of public school education!! I'm excited to get involved with planning our reunion. I'm also thrilled that Terry Sellers has agreed to take the lead again for this major event. Those of us who get on the weekly call were talking about everything that Terry has done already to prepare us for a wonderful time together in 2023.
More details will be coming the months ahead so please stay tuned and plan now to make yourself available in September of 2023 to head to Michigan! Our class song will be coming true…. 'Some day we'll be together'. OHS forever!!!
---
******** 2021 ********
---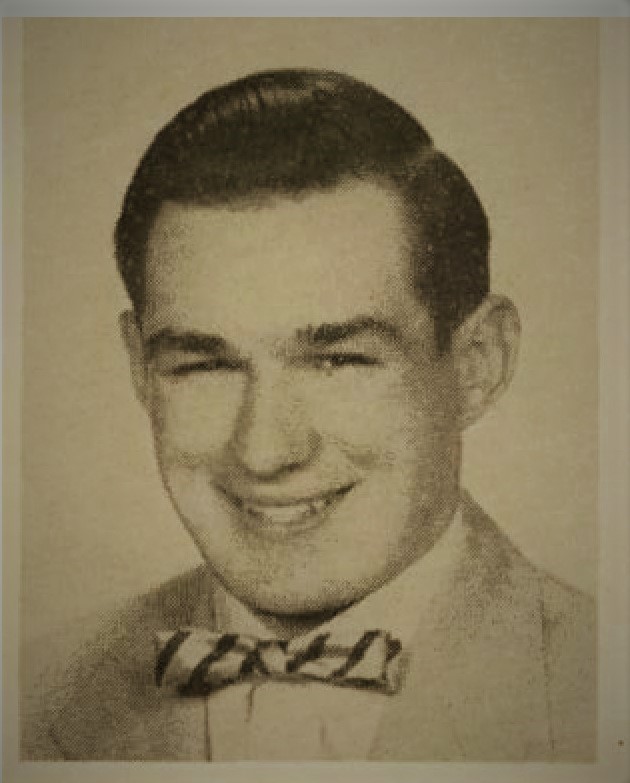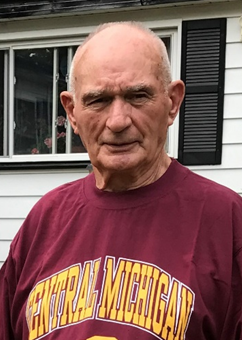 Richard "Dick" Ralph Ewing Sr. class of 1953, 87 of Harrison passed away Saturday, May 8, 2021 at Mid-Michigan Medical Center-Midland. Mr. Ewing graduated from Okemos High School in 1953 where he earned the title of Most Decorated Okemos Athlete. He earned a scholorship at Central Michigan University. Richard enlisted in the United States Army and honorably served his country during the Korean Conflict. Fit and healthy until the end, even Dick Ewing couldn't beat COVID-19.
His athletic accomplishments in Track and Football were praised in the press, raved about in the Okemos Alumni Hall of Fame and immortalized in the book, "Okemos Sprint King". The book can be read on this website.
---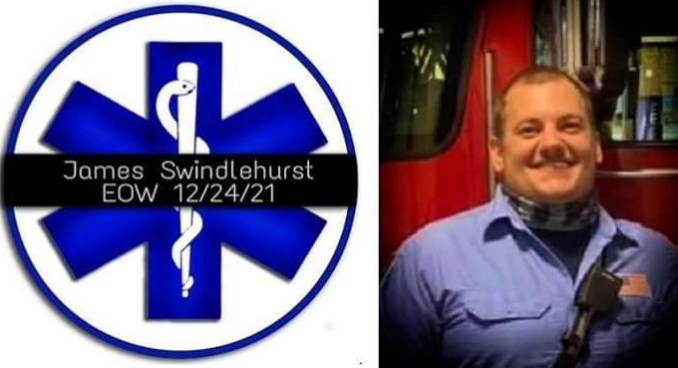 James Ward Swindlehurst class of 2006 left this earth on December 24, 2021, in Lansing, Michigan with his wife, Kayla, his parents and Kayla's parents by his side. With a sense of humor, the ability to tell a story, a strong will, loyalty, and compassion, he touched more lives in his short lifetime than most people ever do. A member of the DeWitt Fire Department (Michigan), James rescued people from car wrecks, restarted hearts, birthed babies, saved countless lives, and comforted many. His death from COVID-19 was as a result of serving others. While at Okemos he was a three-year captain of his ski team and played Lacrosse and Football with great passion. When not playing, he was cheering on his beloved Okemos Chiefs.
Swindlehurst leaves behind his 27-year-old wife Kayla and unborn child. After a year of trying, she found out they were pregnant just after James became sick from COVID. Thankfully she was able to tell him before he was intubated. To assist her with the financial hardships that come from losing a spouse, a GoFundMe has been set up to help the family; you can donate here.
Thank you to Sarah Sanders for notification.
---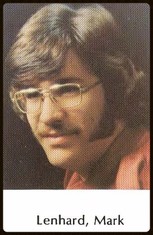 Mark Edward Lenhard class of 1976 went to be with the Lord on December 23, 2021 due to complications from Pulmonary Fibrosis and COVID-19. Mark choose to proudly serve his country in the U. S. Navy. He was a former employee of W.I.S for 9 years. Also a member of the V.F.W. post 6056 in Springport, Michigan. He loved history and watching movies (especially war movies) was his passion. His hobbies included fishing, building models and tinkering in the garage. A memorial service will be held for Mark on April 30, 2022 in Springport, Michigan.
Notification from Rick Halm class of 1974:
---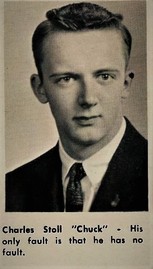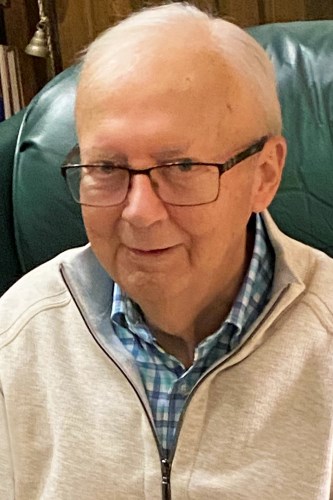 Charles A. "Chuck" Stoll class of 1959, age 80, passed away at home on Friday, Dec. 10, 2021, Madison, Wisconsin. He attended grade school in Lansing and high school in Okemos, Mich., where he enjoyed wrestling and football and excelled in his studies. Chuck attended Michigan State University both as an undergraduate and a graduate student, attaining his Civil Engineering degree, specializing in soils. Upon graduating in 1965, Chuck relocated to Madison, Wis., to work for Warzyn Engineering, Inc., as a Geotechnical Engineer. One of his first major projects was overseeing the construction of the Monona Causeway. Chuck remained at Warzyn for the entirety of his career, having served as Treasurer/Vice President and finally Chairman of the Board.
Chuck's celebration of life scheduled for Jan. 22, 2022, is postponed until further notice. Please visit www.gundersonfh.com for updates.
---

Robert "Bob" McNeely class of 1964, age 75, of Okemos, Michigan passed away on Saturday, November 20, 2021.
From sister Gail McNeely class of 1968:
"There will be a funeral mass for our brother Bob McNeely who passed away on November 20, 2021 at the age of 75. The memorial mass will be at St Martha parish in Okemos on Monday February 7th. There will be visitation at the Church at 10AM and the Mass at 11 AM. Bob was an active member at St Martha's and he loved being a member of The Knights of Columbus. He also served 4 years in the US Navy. God Bless you Bob and thank you for your service."
---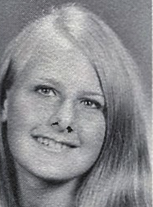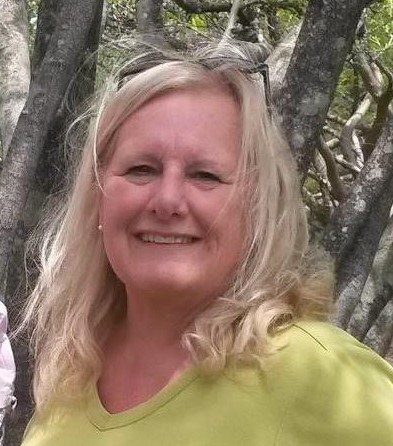 Wendy Wickham class of 1969 Age 70, of Okemos, passed away Sunday, October 7th, 2021 at Safe Haven assisted living of cancer. Further arrangements for Wendy will be announced at a later time.
Thank you to David Stacks class of 1975 for notifying us.
---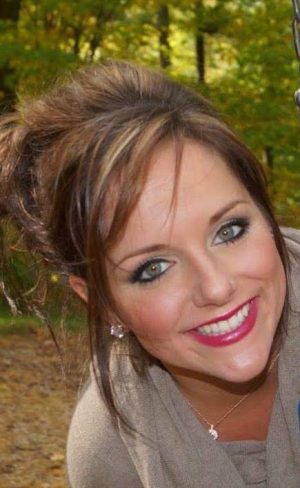 Katie Anne Kelly class of 1999, age 41, of Grand Rapids, Michigan, passed away unexpectedly on Saturday, November 27, 2021. She attended Western Michigan University and later Douglas J Cosmetology School in East Lansing. Katie then moved to the Grand Rapids area where she had and raised her son, Liam who was the pride and joy of her life.
Thank you Tarynn Denissen class of 1999 for the notification.
---
Posted December 1, 2021 in the Okemos, Michigan Community Facebook group - perhaps some of you remember Mr. Garrison:
From Jennifer Luvsmickey Shaw
"Many of you have children that play sports in the community, and my dad
John Garrison
was an umpire for over 30 yrs umping for little boys and girls all the way to high school, and he referred volleyball for the the last 10 as well. For the last 4 yrs he played the Santa at meridian mall. I am just informing you that he passed away last night at sparrow due to injuries he sustained refereeing a game in Williamston on September 30. He fought for 60 hard days.
"Hug your love ones a little tighter these days."
---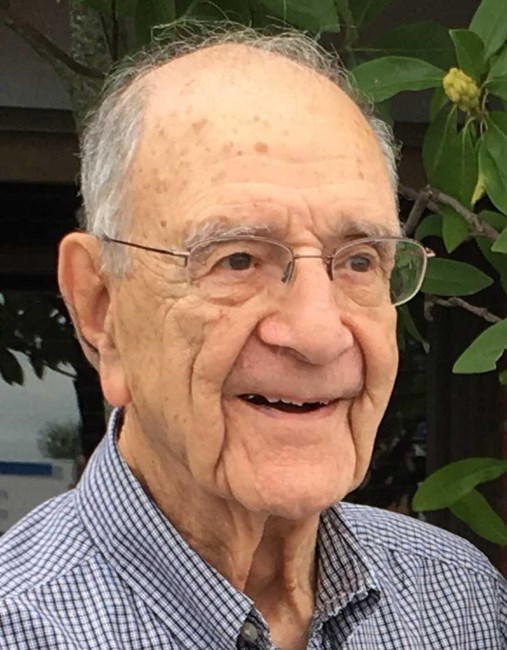 Ira H. Weaver, Jr. teacher 1965-1985, Voice Music, English, Social Studies, died November 10, 2021 after a brief illness. For nineteen years he taught vocal music, English and social studies retiring from teaching in 1985. After illustrious Army service during WWII, he studied to become a voice music teacher, settling in Okemos for a nineteen year career. Throughout his life he was devoted to playing the piano, primarily classical works. He was always curious, and he loved learning new things - he even read a book on how to build a house and then built the house in which the family lived for three decades.
Our thanks to Jill K. Baker and for sharing this sad news.
---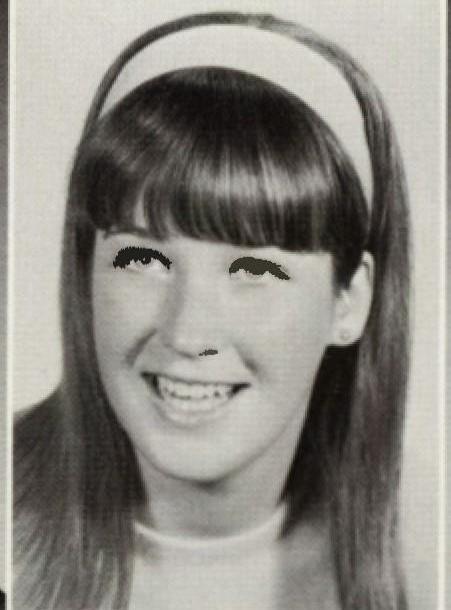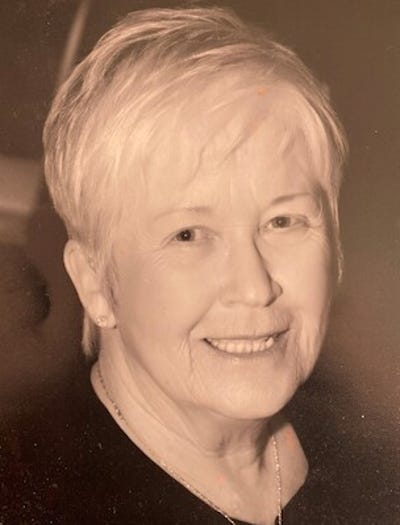 Diane Hull Larkin class of 1968 – beloved wife, mother and grandmother – passed peacefully on November 12, 2021. Born in Chattanooga, Tennessee, she was raised in Okemos, Michigan which is where she grew a love and fondness for the beautiful Great Lakes state. While attending Okemos High School met her husband of 52 years, Jeffery (Jeff) Larkin.
---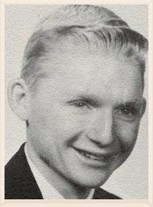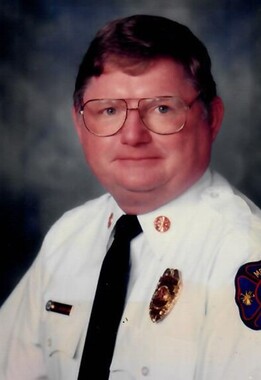 Phillip C. Johnson class of 1961 ( December 08, 1942 - October 12, 2021 ) He attended Western Michigan University where he graduated with a Bachelor's degree in Business Administration in 1965, followed by Graduate work in Education receiving his teaching certificate. His career included work as a Deputy for the Benzie County Sherriff's Department; with his father's business, Johnson Painting Company; and the Meridian Township Fire Department, retiring as Fire Chief in 1997. Following retirement, Phillip moved back to Northern Michigan settling in the Lake Ann area.
Our thanks to Elaine Dorn Preston class of 1961 for informing us.
---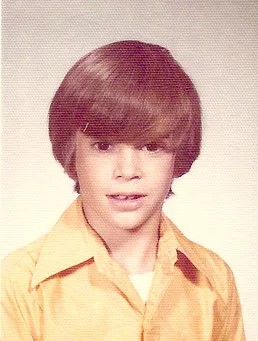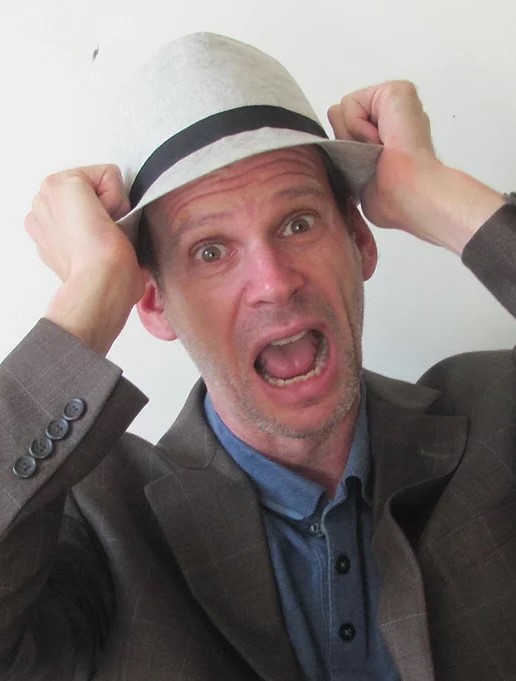 Allan Woodrow class of 1982 has written more than thirty books for children, including The Curse of the Werepenguin, The Revenge of the Werepenguin, Class Dismissed, The Pet War, Field Tripped, Unschooled, and The Rotten Adventures of Zachary Ruthless.
---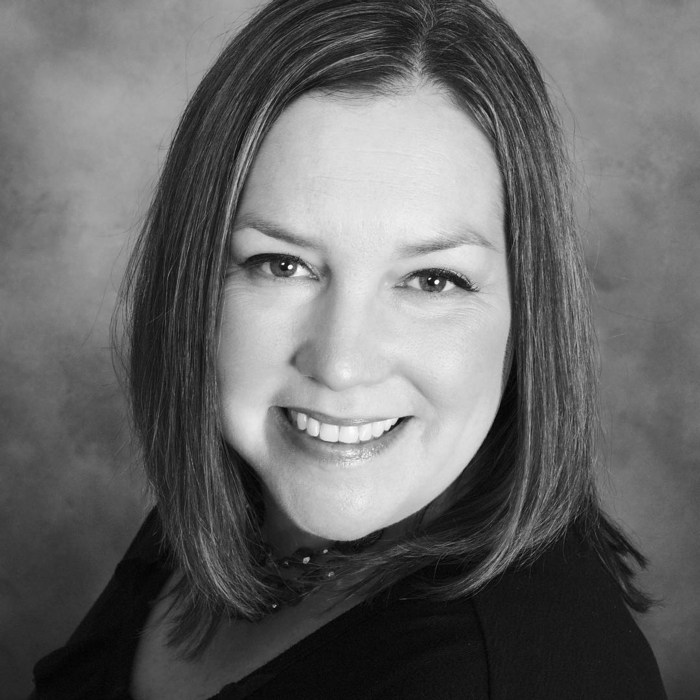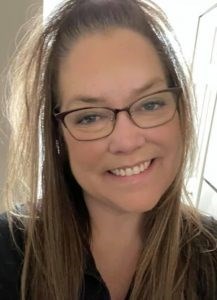 Jeanette (Kearney) Maxwell

class of 1992

of Columbus, Ohio died Saturday, March 27, 2021, at the Riverside Methodist Hospital in Columbus, at the age of 47. Jeanette loved to cook and listen to music. She found solace with friends and was generous to others with her time. She is survived by her greatest love in life, her daughter, Emma Kaye Maxwell,
Our thanks to Jeni Stamas for notification.
---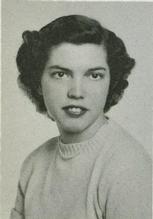 Beverly Jean McKane class of 1950, 88, went to meet her heavenly Father on August 13, 2021. Working at Michigan School Supply in Lansing for 20 years and then Michigan State University Campus Bookstore, she supervised many students and loved to tell stories of their antics. She was active in First Baptist Church of Okemos, and with her good friend Marcia Boznango, they supported youth activities.
Thank you to her friend Sherrie Paty Barber class of 1966 for sharing this sad news.
---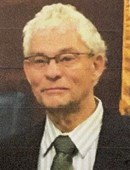 **UPDATE** from the family of Ralph Huss:
"After a year and a half we have arranged for a memorial service for my Dad,

Ralph E Huss

.
Services are planned for Saturday August 28th, 2021 2:00 pm.
First Christian Church- 1001 Chester Rd, Lansing, MI 48912
We would appreciate seeing you there, and sharing memories of him."
---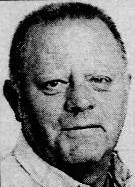 We are sad to announce that on August 12, 2021 we had to say goodbye to Robert Lewis Leiby class of 1953 (Dewitt, Michigan). May 27, 1935 - August 12, 2021 (86 years old.) Married to Ellen for 56 years, Bob served as Bath Township Trustee for many years after his retirement from Meijer.
Our thanks to Paul E. Roney class of 1953 for notifying us.
---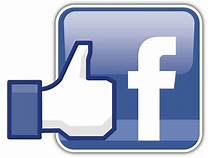 We're on Facebook, now with over 1,300 members!
Please join the private Okemos Alumni Association Facebook Group for additional discussion, news and the enjoyment of longtime friendships. This does not replace Posts on this website, but is an additional opportunity for classmates to communicate. Please note the "Topics for Posts" section to the right on your screen, as well as "Search this group" on the left side. Let us know if you have suggestions for additional Topics.
We hope you find the OAA Facebook Group an interactive experiece, as you connect with the friends, teachers, coaches and others that shared your youth!
---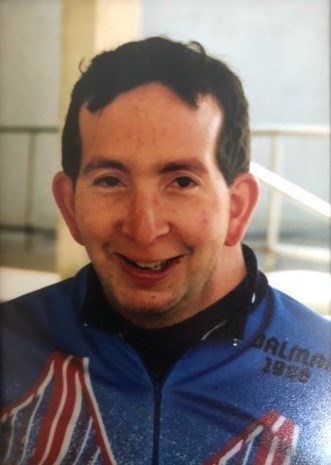 "Friends, on behalf of the Payne family I am sad to announce that Michael "Mike" Payne (OHS class of '85) passed away unexpectedly last Friday morning. Services are this Wednesday, August 11, 2021, with viewing at 10:00am and funeral service starting at 11:00am, at St. Thomas Aquinas Church in East Lansing. Lunch immediately following at Coral Gables.
"Please keep Mike's mother Jan, his sister Kim and brother Denny in your thoughts and prayers."
---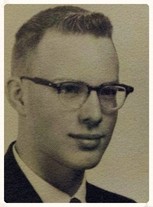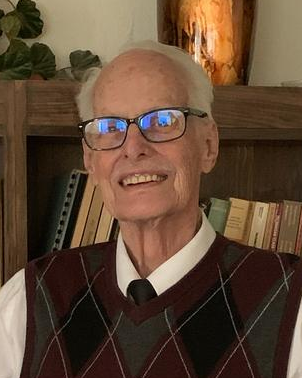 We recently learned of the passing of
Thomas Gunn
class of 1960
through his brother
Bruce Gunn
class of 1963
. We would appreciate a link to
Tom's obituary. Our condolences to his family.
Fly high, Rocket Man!
---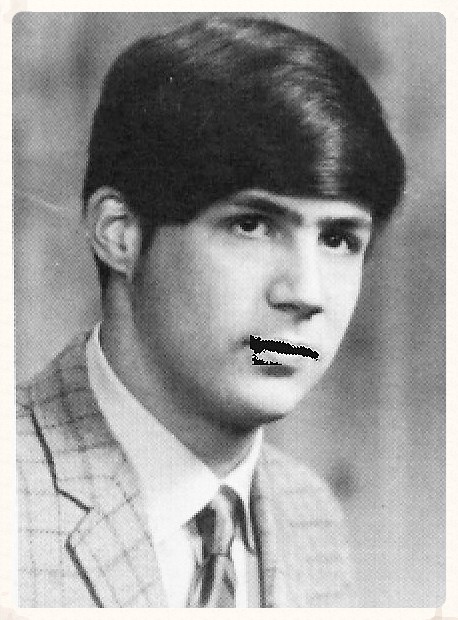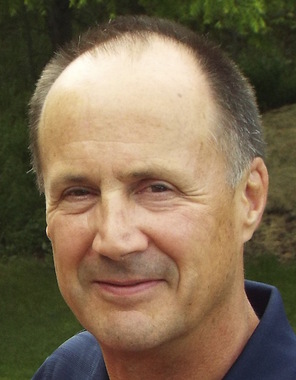 David G. Follette class of 1970, passed away at home on Friday, July 30, 2021 after a brief but brave battle against cancer. David spent his growing up years in Okemos, where he made many great friendships, especially his buddy, Mort Smythe. David's greatest joy was his family and his life was spent making sure his family's needs were met, and that there were always good memories to hold onto. The grands said that Grampa taught them how to drive the golf cart, took them fishing and golfing, made certain they understood the importance of being a Spartan fan, and that they loved him.
Our thanks and sympathy to Daniel Follette class of 1965 for informing us
---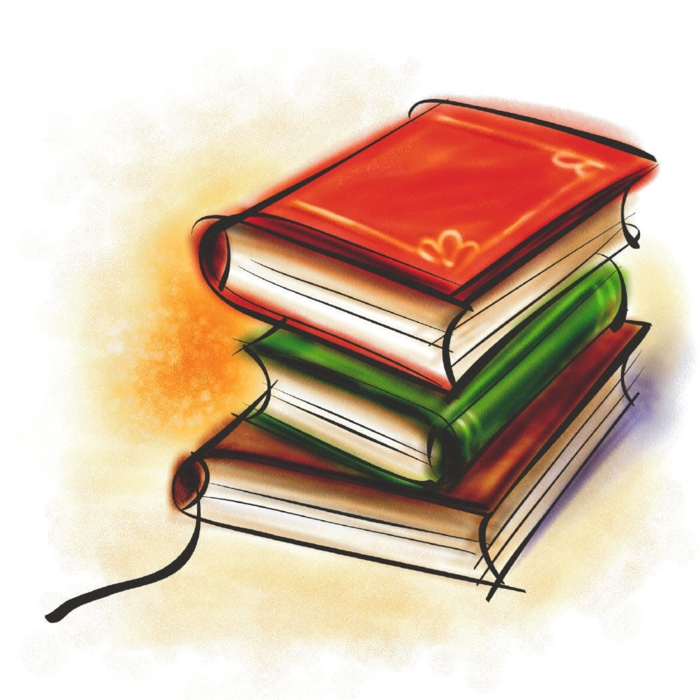 Be sure to visit our Okemos Alumni Library on this website, several books authored by OHS classmates have been added to the list. And please let us know of your published works!
---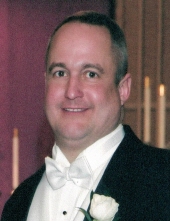 Bruce Thomas Doig class of 1980, age 59, of Nashville, passed away unexpectedly at his home on Sunday, May 2, 2021. He had a servant's heart and could often be found working in his quiet way to see to it that others were always taken care of before himself. Bruce was a wonderful cook and his family always looked forward to his next culinary treat.
Thank you to Autumn Johnson Romig class of 1985 for sharing this.
---
Mark Webster

class of 1985
of Okemos, aged 53, passed away April 30, 2021.
Thank you to
Autumn Johnson Romig
class of 1985
for providing this information.
---
On April 25, 2021

Claire Charmaine Loudenslager McDonald Johnson

class of 1958

was taken home to be with her Lord. Charmaine touched all whom she came in contact with, her joyous personality and compassionate heart knew no bounds. Her love for travel, bingo and animals defined her better than any words. Charmaine spent most of her career at the Ingham County Prosecutor's Office and the Michigan Court of Appeals.
Our thanks to
Nancy Hopkins Ristow
class of 1958
for providing this sad news.
---
Ar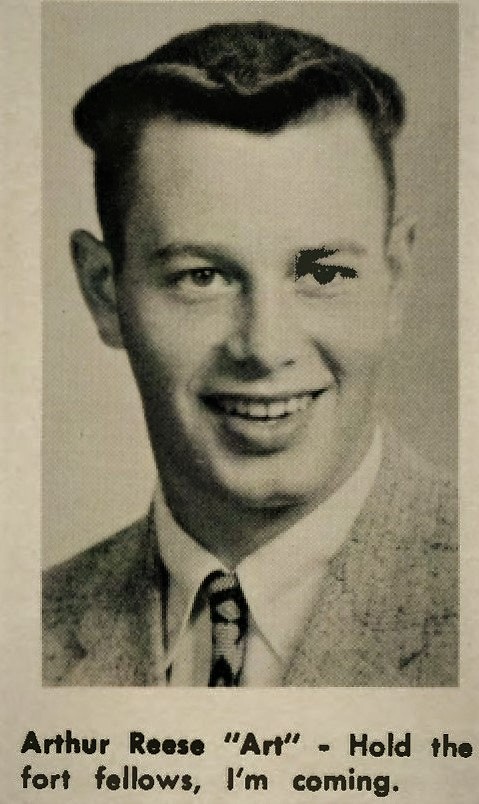 th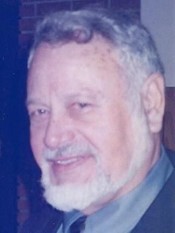 ur William Reese class of 1959
Arthur Reese, 79, of Bemidji, MN passed away with his first love by his side, after an 8 year battle with cancer on Saturday, April 3, 2021 at his home.
---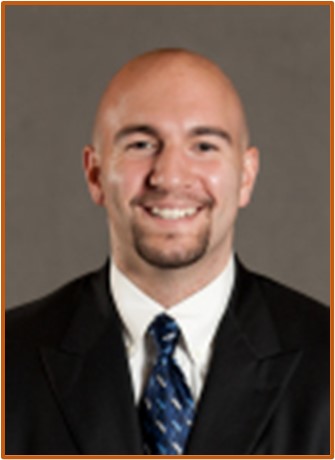 Anthony Ianni Class of 2007
Alumni Hall of Fame for Athletics and Humanitarian
Okemos Basketball star State Runner-up.
Michigan State Basketball Final Four Team
Nationally known motivational speaker on Autism and Anti-Bullying . Author
"… 65-90% of kids with Autism are the prime target for bullies. I myself was one of those victims when I was younger and it continued until I was a freshman in high school. After I heard this stat I knew I had to take action!" (Anthony Ianni)
Recently nominated to the Okemos High School Athletic Hall of Fame.
---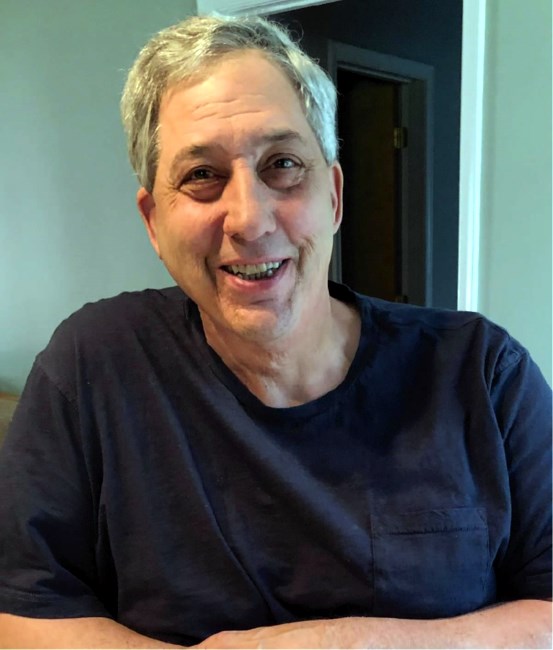 Michael James Rogers class of 1974, of Williamston, MI unexpectedly went to be with his Lord and Savior on January 17, 2021 at the age of 64. He is survived by his loving wife Beth; children Lance (Katie), Jeff (Christa) and his six grandchildren. He is also survived by his sister Cathy (Gary) Moubray and brother Paul (Kim) Rogers. Mike had many fond memories of growing up with his three siblings and of playing sports. He will be remembered for his infectious laugh, unmatched work ethic and his willingness to help others. He was preceded in death by his sister Cindy Rogers (Bill) Horman class of 1976.
Our thanks to Doug Buehler class of 1973 for this notification.
---
Well known Okemos parent, Pastor to Okemos families and supporter of the arts, has passed this earth on January 20, 2021,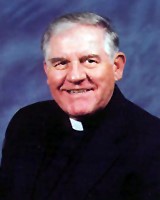 Roy P. Schroeder, ThD, Pastor Emeritus, Ascension Lutheran Church, E. Lansing, MI
Roy married Phyllis "Joy" Helge of St. Louis, Missouri on June 4,1955. They were blessed with six children -- Paul (1956 and OHS '74), Stephanie (1957 and OHS '75), Deborah (1959 and OHS '77), Christine (1961), Suzanne (1964 and OHS '82), John (1970 and OHS '88) -- thirteen grandchildren and nine great-grandchildren.
Dr. Schroeder and his wife, Joy, created and directed The International Annual Christian Art Show at Ascension Lutheran Church in East Lansing, Michigan. There it became an international exhibit open to the public for two weeks during Easter with jurors and artists' works submitted from across the country. It ran from 1961 to 1995.
A funeral service for the family will be held on Saturday, January 30, at Ascension Lutheran Church 2780 Haslett Road, East Lansing MI. We will begin with a viewing at 10:00 a.m. and service at 11:00 a.m.
We are also "live streaming" the service, beginning at 11:00 a.m. Please join us on YouTube by clicking this link: https://youtu.be/-3ttbUkCMOU
The family will receive guests Friday, January 29 from 2-4 p.m. and 6-8 p.m. at the church. <<Click Here to Read or Print Obituary>>
---
******** 2020 ********
---
Eurith "Skip" Hoskins (Eddy) class of 1939 turns 100 this year!!!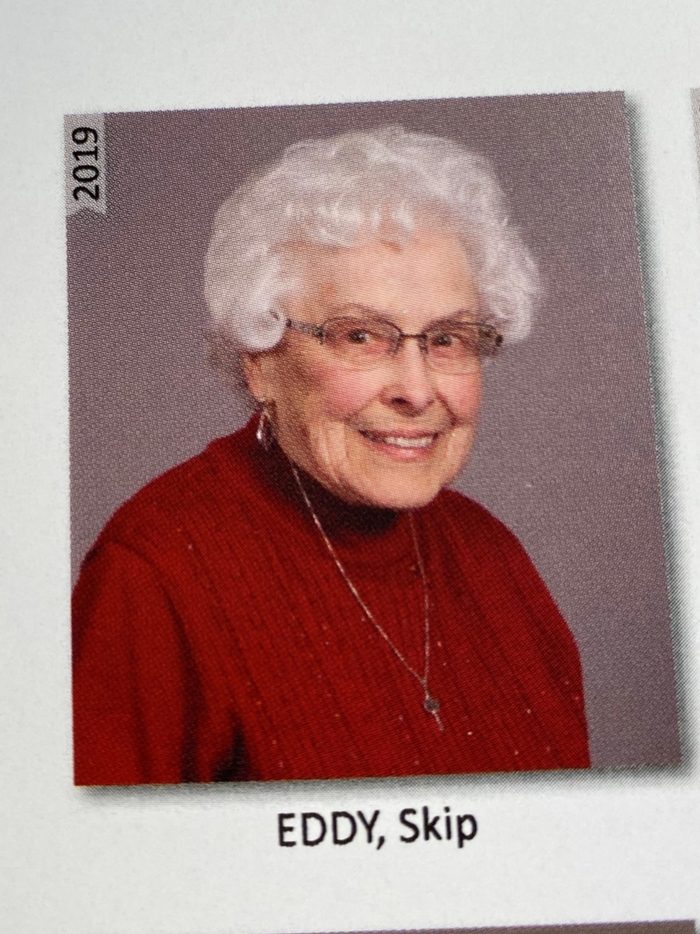 And she still golfs and drives!
My mother, Eurith Hoskins Eddy, class of 1939 celebrated her 100th birthday yesterday (December 12). Unfortunately she does not use any e-mail or internet.Is she possibly the oldest surviving alumni? (Yup...Happy Birthday, Skip!) She would love to hear from any classmates.
3439 Benjamin #127
Royal Oak, MI. 48073
248-549-0954
Marla Eddy Maletic (daughter) Memaletic@gmail.com
---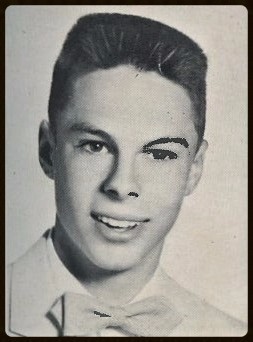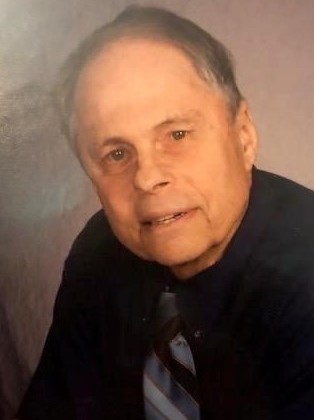 William "Bill" James Woolsey class of 1957, age 81, of East Lansing, Michigan passed away on Wednesday, December 9, 2020 with family by his side from Dementia with Lewy Body. A graduate of Michigan State University, Bill worked at the Michigan School for the Blind as the head groundskeeper until its closing, and volunteered many hours of his time tending to the Memorial Garden at The Peoples Church in East Lansing.
Thank you to Elaine Kaluch Archer class of 1957 for notifying us.
---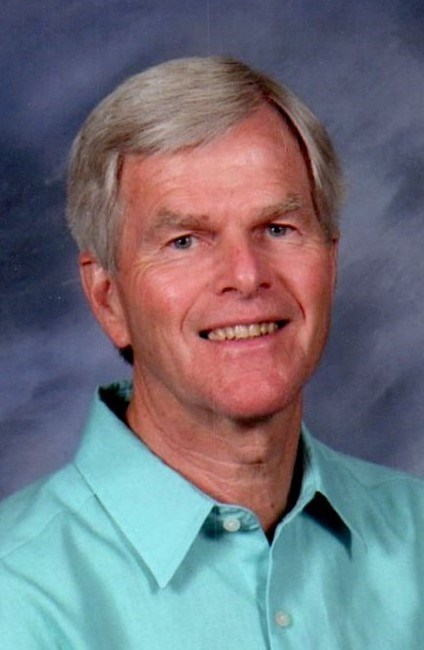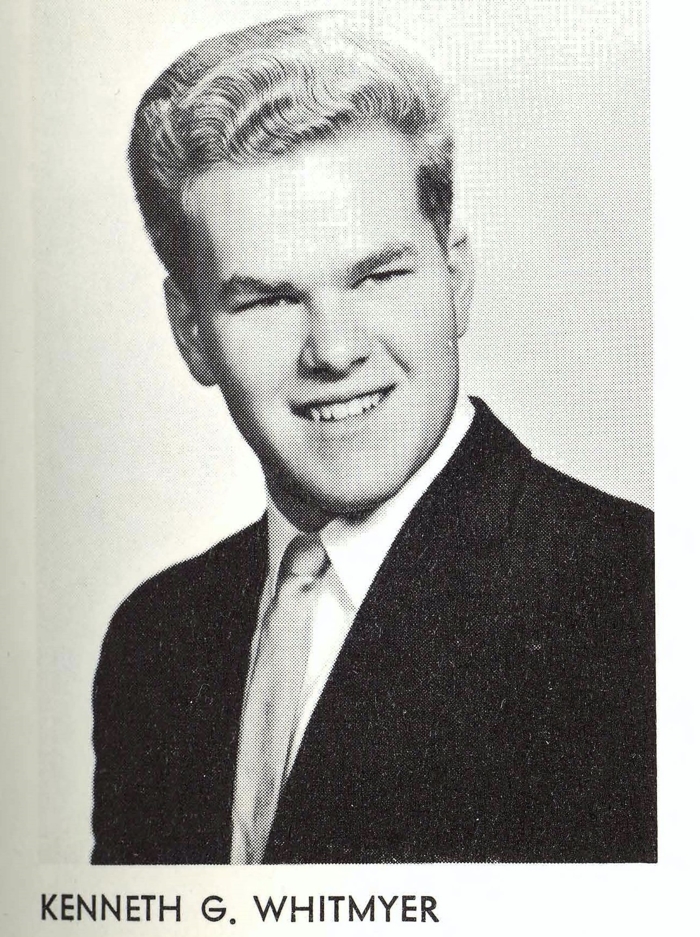 Ken Whitmyer, class of 1962 passed away December 3, 2020. A retired business manager who volunteered at the hospital and substitute taught at Okemos High School. His family roots trace back to the pioneers who founded Okemos and can be followed in the recently released book "A Tree Grows in Okemos".
---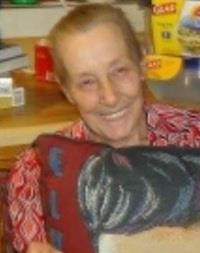 Virginia (Ginger) R. Savage Jury class of 1968, age 73, of Williamston, Michigan, passed away Saturday November 7, 2020 on the morning of her 73rd birthday. Ginger was born in Newberry, Michigan and lived many places before marrying and settling in Williamston to raise a family. Ginger loved her family, reading, traveling, baking, music and dancing. Her favorite singer being Elvis and her favorite song Conway Twitty's The Rose.
Our gratitude to her husband of 52 years, David Jury, for sharing this sad news.
---
**UPDATE - Okemos Science Olympiad Team**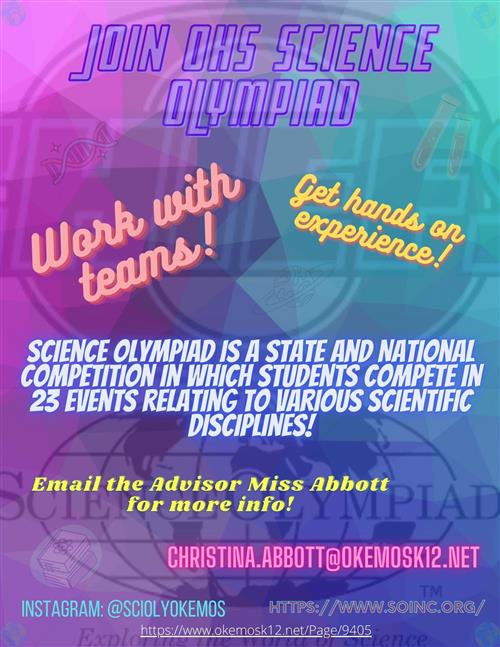 Through the diligence of members of OAA and Okemos Schools, the appropriate procedure for supporting qualifying school projects is in place. Please note the changes in this article from the OAA website:
Okemos Alumni Association major sponsor of the Okemos Science Olympiad Team!
OAA received an anonymous grant to establish the Science Olympiad Fund

A $3,000 donation starts a fund for the Okemos Team

The Science Olympiad Team asked for assistance in December (see Alumni News)
You can donate to the Team by sending a check to OHS or to Okemos Alumni Association (note on your check: Science Olympiad)
Competitive "Build Events" and "Dry Labs" began (virtual):
1-9-2021 West Lake, Ohio, 1-30-2021 Haslett, 2-13-2021 Uni of Mich, Regionals in March and State Competition in April

Science Events include: Building, Coding, Design

Okemos recruited 2, 15 member teams, Volunteer Coached by Science teacher, Christina Abbott
They need: balsa wood, glue, 3-D Printers, Mini Motors, PingPong Launchers, CAD Software, DVD's, books. The Team pays dues, gets donations from parents and some from OHS. They received about $500 direct from Alumni and now this $3,000 Alumni Association donation.
The Coach estimated they needed $3,000 for Consumable Supplies and $5,500 for Permanent equipment!
Please Donate to the Okemos Science Olympiad Fund. Make your (tax deductible) checks payable to: Okemos Alumni Association. Send checks to: Okemos Alumni Association, 1630 Foxcroft Rd., East Lansing, Mi 48823
*****************************************************************************
(Original post)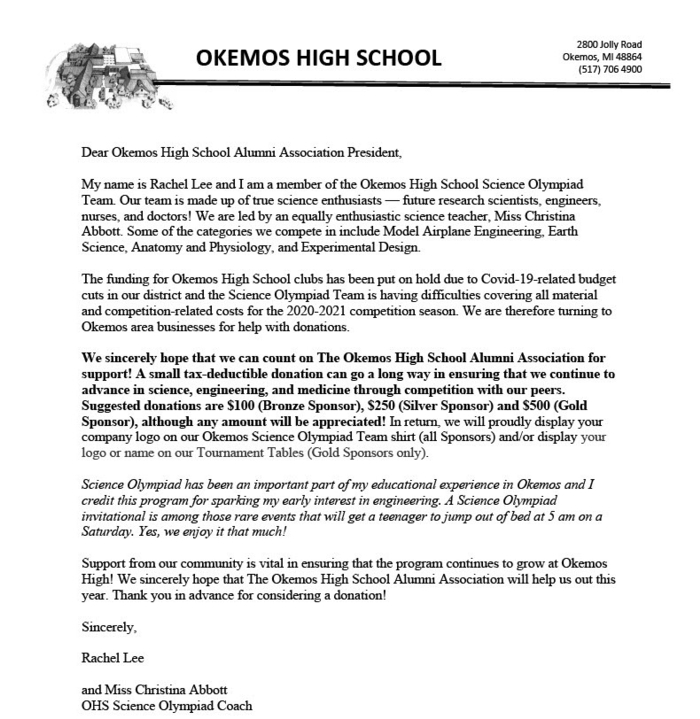 We were recently contacted by a member of the 2020-2021 Okemos Science Olympiad Team seeking financial support for their team. Their compitition categories include Model Airplane Engineering, Earth Science, Anatomy and Physiology, and Experimental Design.
Two members of the Okemos Alumni Association, Rod Ellis class of 1965 and Sky Tribell class of 1969 have generously donated a total of $200 with open opportunity for additional sponsorship. The OSO team will include logo recognition of OAA's support on their t-shirts. If you're interested in donating, you may either join OAA's support or under your own company's name. Thank you for your consideration to support these creative young science enthusiasts!
---
We received the following message searching for any family members of
Donald Kelty
class of 1939
. Please let me know and I'll put Michael in contact with you. Thanks! Laurel Winkel OHS'68
From: Michael Bommarito
For Year: 1954
Hello! Alumni Michael and Jillian from class of 2005 here. We recently purchased a property in town here at xxxx Cornell Rd, owned by Donald Kelty, OHS alum, and his children, also alums. We found a number of items that might be of sentimental value related to their old Honeycrest honey brand (which sponsored the Tomahawk in the 50s), and were hoping to share them with anyone in the family who might be interested. I believe Donald retired to California before passing, and we couldn't find any remaining family in town.
UPDATE: We believe contact has been made - thanks all!
---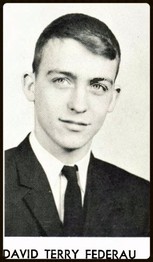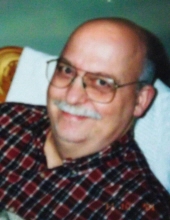 On Sunday, September 27, 2020, David "Dave" Federau class of 1963, loving husband, father, and brother died at the age of 75. David enjoyed helping others and was known to drop everything to help someone. Most of all, he was known for his quick wit and and an ever ready sense of humor - either you got it or you were left scratching your head for a minute or two. Al Hopkins class of 1963 kindly informed the Alumni Association of Dave's passing.
---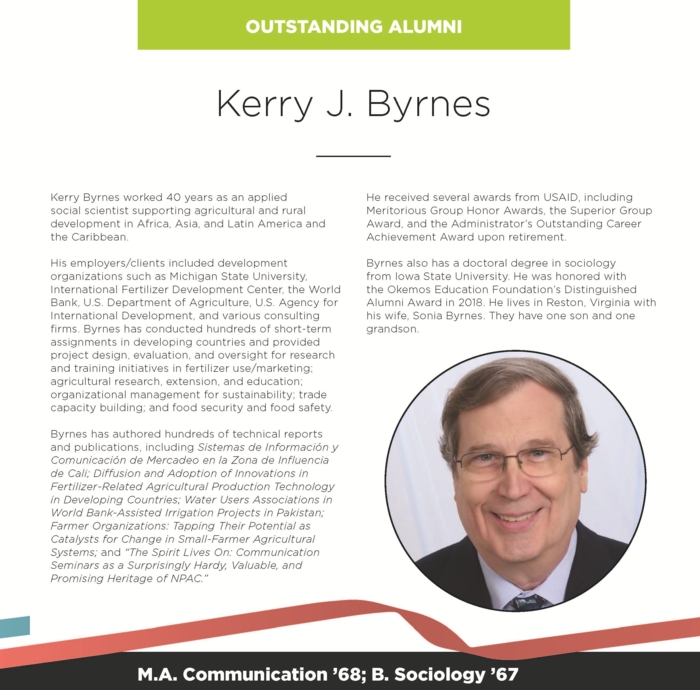 Kerry Byrnes, class of 1963 Another Outstanding Alumni Award! Kerry was honored by the Okemos Education Foundation for its Distinguished Alumni Award in 2018. Now Michigan State University college of Communications, Art and Science honors him October 23, 2020. Click the link to watch the program on Friday at 6:00 (Eastern) https://www.facebook.com/events/331189848128132
<Click Kerry's picture to read the Awards program>
---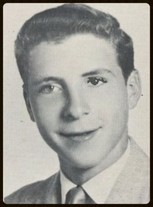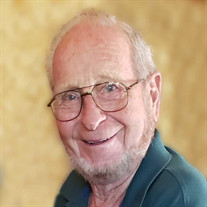 Lawrence "Larry" Voss class of 1957, 80, of Traverse City, and the open road for 15 years, has departed to be the captain of his eternal boating trip. Larry, the man that never met a stranger, truly was larger than life. He enjoyed many things in life, but the biggest passion for him was being on the water. His daughter shares that Larry's healthy life was cut short by Covid-19. A memorial was held on Sunday August 30, 2020 at the Reynolds Jonkhoff Funeral Home in Traverse City, Michigan. Our thanks to both Mary Ellen Eberly (Sheets) and Elaine Kalush (Archer), both class of 1957 for sharing this sad news.
---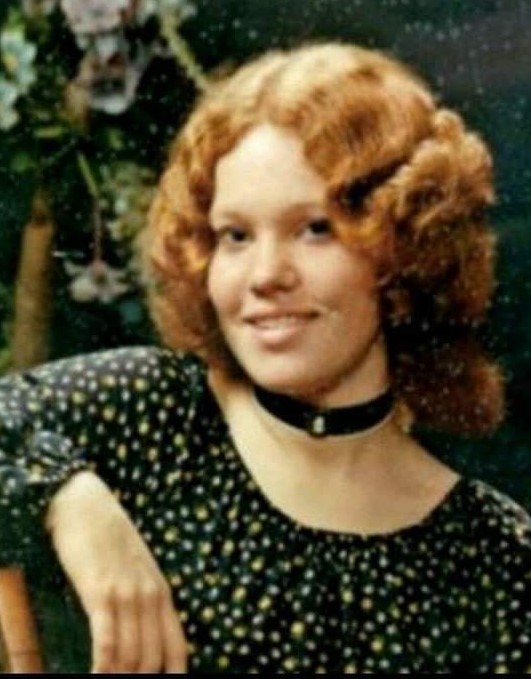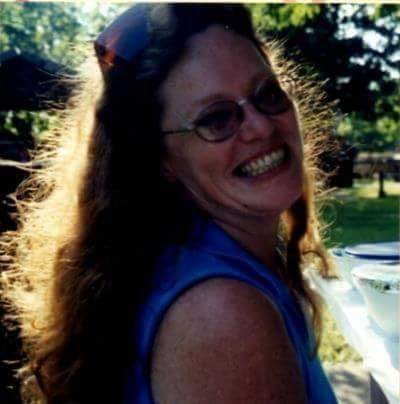 We have recently learned of the 2008 death of Kathryn Arnold class of 1973, due to a tragic house fire in Lawton, Michigan. Kathy's obituary has been added to the In Memoriam section of this website. Her daughter Samantha Jo reached out to us through the OAA Facebook group seeking information about her mom's Okemos school years. Please add your comments and reflections to Kathy's In Memoriam article. From Samantha Jo: "Hi everyone! My mom was Kathryn Arnold and she graduated in 1973, I was just reaching out to see if anyone maybe remembers her/has any stories they could tell me
she passed in a house fire in 2008 when I was 11 so I don't have much memory of her, I just knew she was extremely kind and loving according to everyone else and always lit up a room with her smile and laugh. I used to look through her old yearbooks as a child but unfortunately they burned in the fire as well, so if anyone actually knows where any extra copies are to purchase almost 50 years later, that would be amazing
"
---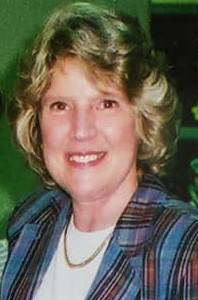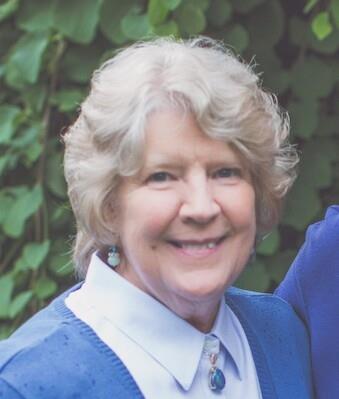 Marjorie Joyce Lippe retired 1st grade teacher at Bennet Woords Elementary School, of Harrison, Michigan, formerly of Williamston age 75, went home to her Lord and Savior Jesus Christ on August 28, 2020. Teaching 1st Grade was her passion. She loved the interaction with young children and deeply cared for each child she taught. Her class motto was "Love is Spoken Here" and she lived that motto every day; even beyond retirement from Okemos Schools in 2003. Our thanks to Deborah Guthrie for sharing this information.
---
Kenneth George McManus, Jr. class of 1941 died July 23, 2020 in Fort Myers, Florida. Born in 1922, Kenneth was 97 years old when he succumbed to heart failure. Arrangements were in the care of Camino Del Sol Mortuary Columbrium in Sun City West, Arizona where Kenneth joins wife Lois (Jolly) McManus also class of 1941. Our thanks to Brian McManus class of 1971, half-brother to Kenneth for sharing this information.
---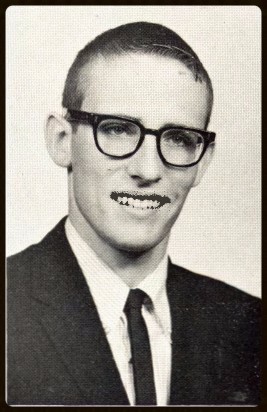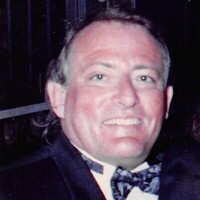 David H. Krause class of 1963 March 23, 1945 - August 18, 2020. Family, friends, Michigan State University, and the city of East Lansing lost a wonderful man and advocate on Aug. 18th, 2020. A long time local developer, his projects included the Harrison Roadhouse in East Lansing, and the Nuthouse in downtown Lansing. Thank you to Alan Hopkins class of 1963 for sharing this sad news.
<Click to read East Lansing Info News>
---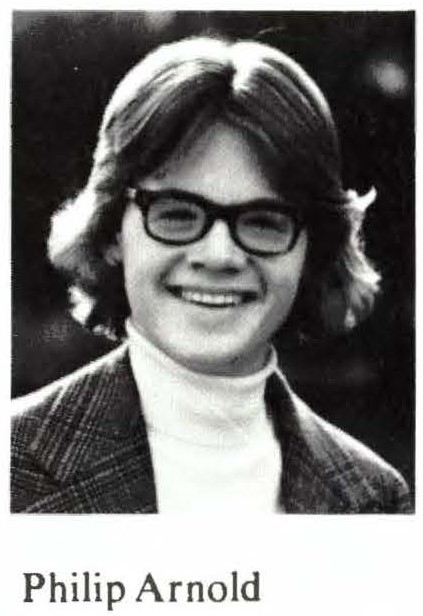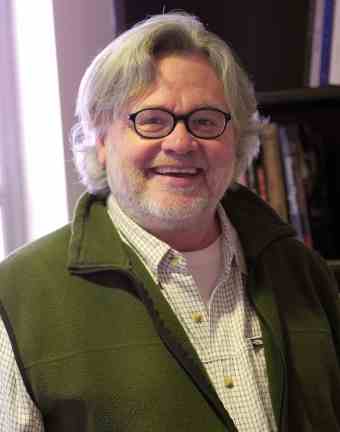 Professor Philip Arnold Class of 1975 : "After graduating from OHS I moved to Colorado with friends Mike D'tri, Mike Strecher, and Rich Page to go climbing in the Rocky Mountains. In 1985 I graduated from University of Colorado--Boulder. I met my wife Sandy Bigtree in Boulder and we moved to London, Chicago, East Lansing and Columbia, Missouri. Eventually we settled in Syracuse, NY, which is Sandy's hometown, with our twin sons Clay and Kroy. I have taught in the Religion Department at Syracuse University for 25 years and work collaboratively with the Haudenosaunee (Iroquois) people."
---

Mrs. Erna Louise Hassell Art teacher (Okemos Jr. HIgh 1960-1978) was born on December 11, 1916 and passed away on July 6, 2020 at the age of 103.5 years. Her three children were OHS graduates: Erna Hassell (Dykes) class of 1964, David B. Hassell class of 1967 (deceased) and Patricia Hassell (Ehman) class of 1973.
---
Travis T. Taylor class of 1993 died May 4, 2020 leaving behind his mother, sister Heidi and son Triton. No further information is available at this time. This sad news was released by Heidi Taylor Hopper class of 1990.
(Dates are estimated and confirmation is appreciated.)
---
David Anderson class of 1999 of Royal Oak, Michigan passed away unexpectedly on March 31, 2020. He is survived by his wife Imke, his parents, an uncle and his brother John (possibly class of 1991). He and his wife have no children. There was no funeral because of the global pandemic, however his immediate family gathered to mourn him and his sudden passing. Dave's widow, Imke, recently made this request: "I am collecting and writing down memories of Dave that I want to turn into a book. Like a photo album, just with stories. And I would also love to include your favorite memories or funny anecdotes if you can think of something. Maybe you also have pictures of Dave that you want to share. That would be awesome. Thanks!" Thank you to Clinton Canady IV class of 1999 for sharing this sad news.
---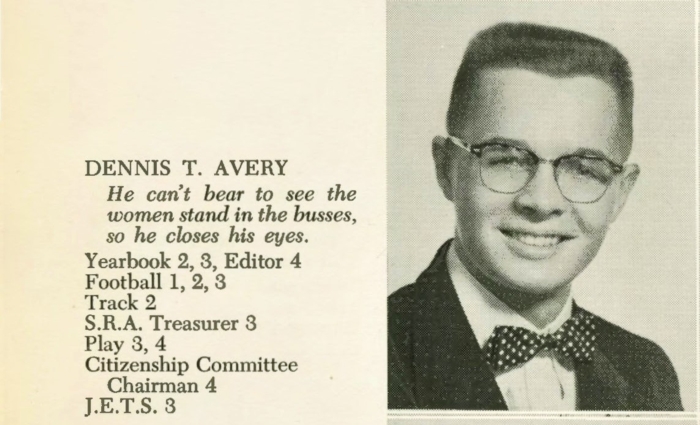 Dennis T. Avery class of 1954, passed away on June 20, 2020 in Washington D.C.. He was a very accompolished student as Okemos Validictorian and high honors at MSU. Dennis was nominated to the Okemos Alumni Hall of Fame with merely a biography away (soon to follow) to promulgate the honor. Obituary available through the Bear Funeral Home website in Churchville, Va.. Thank you to his brother Larry Avery class of 1965 for informing us.
---
Michael J. Musser class of 1971, passed away on June 12, 2020 in Lansing. He was a resident of Mason, Michigan. Michael left high school early to enlist in the Marines. Thank you to his brother Martin Musser class of 1969 for sharing this sad news.
---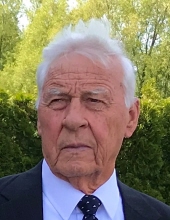 Clive Andrew Sutherland, Vocational Education teacher, of Ludington, Michigan, formerly of Okemos, passed away on June 8th, 2020 in the comfort of his summer home at Laman's Landing. He had just turned 83 years young. While teaching at Okemos Mr. Sutherland also taught Green House (science credit), Small engines, and FFA.Thank you to Eric Larson class of 1975 for sharing this sad news.
---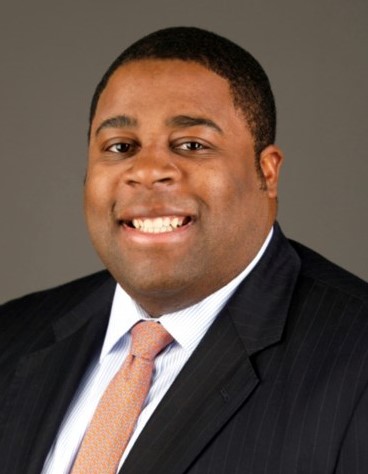 Dr. Okezie Kemjika Aguwa MD class of 2003, age 35, passed away unexpectedly on Tuesday May 19th, 2020 at his home in Rochester, Michigan. Okezie is survived by his parents, Dr. Okechukwu C. Aguwa and Dr Margaret I. Aguwa; his wife, LeeAnn M. Aguwa; his son, Dominick "Kemjika" Aguwa; his older brothers, Ikenna C. Aguwa, and Okenwa C. Aguwa. Thank you to Henry Kwok class of 2003 for sharing this sad news.
---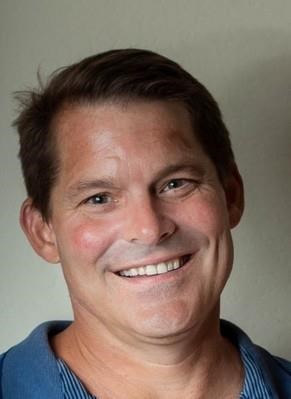 Gregg Andrew Clausen class of 1987, age 51, passed away on May 12, 2020 in Scottsdale, Arizona. Rooted in Okemos, Gregg - with a ready smile - made many loyal friendships that hold to this day. Backyard pickle, driveway hoops, golf, fall football formed the framework and his undeniable loyalty cast those friendships for a lifetime. Thank you to Ken Sweckard class of 1987 for sharing this sad news.
---
Rob Bowden class of 1975 passed away on May 13, 2020 in Sorrento, Florida of throat cancer. Thank you to Sally Joanne Bowden (Potts) class of 1968 for sharing this sad news.
---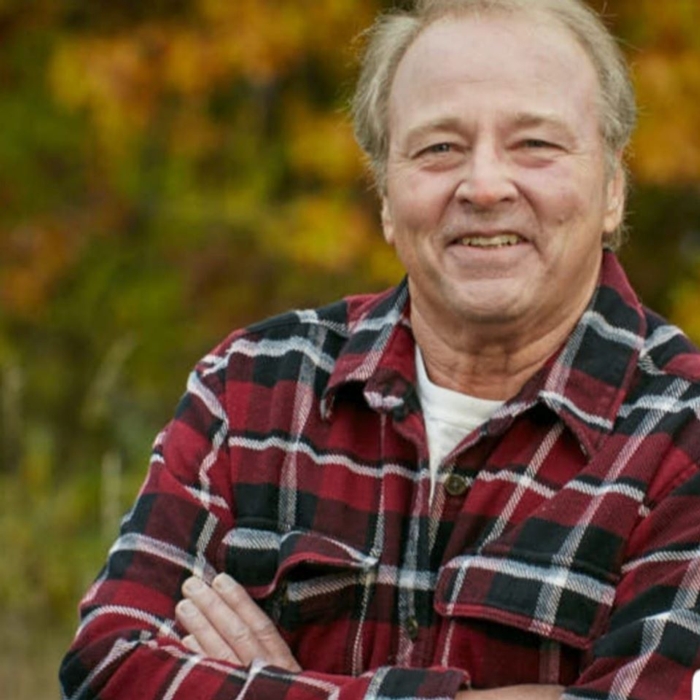 Tom Curtis class of 1975, of Fife Lake, Michigan passed away Saturday, April 18, 2020 at home with his wife Sheila at his side. Notification of Tom's passing from David Stacks class of 1975, "He fought a brave fight for several months after finding that his past cancer had returned and invaded several parts of his boy." Additional obituary information will be forthcoming when the family can finalize plans for a memorial service.
---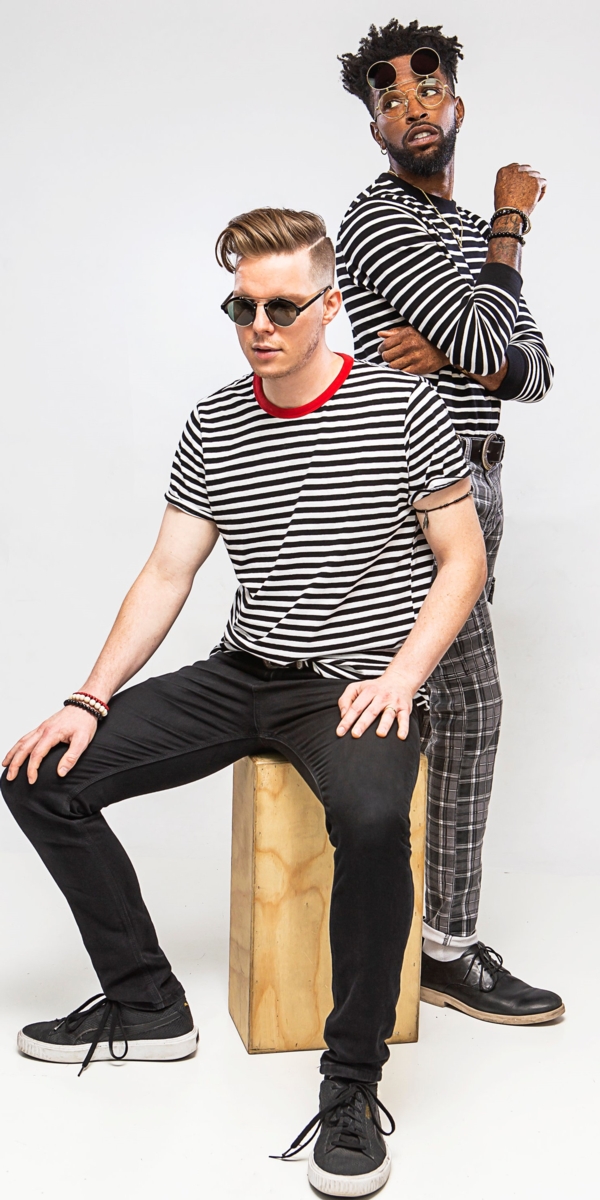 Sean Carney class of 2006, former Someko member and first OMP Frank DeWald Scholarship recipient is currently a Choir Director with Education through Music Los Angeles and was just featured on NBC's Songland with his group The Band Wolves (www.thebandwolves.com) with the song "Miracle" (on YouTube) uploaded yesterday: https://www.youtube.com/watch?v=AnYfLP4hNU0 Thanks for the heads-up, Eugenia Zacks-Carney, class of 2006!
---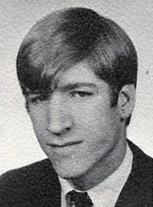 John Whitmore class of 1969, age 69 died at his home on April 8, 2020, shared by Sky Tribell class of 1969. Due to COVID19, service arrangements are postponed until a safer time.
---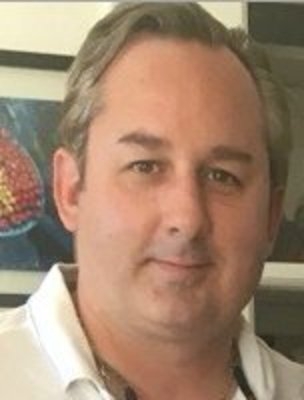 Kurt C. Martyn class of 1991, 46, residing in Chicago, IL, died in a car accident on Saturday, April 18, 2020 in Decatur, IL. Kurt lived in Haslett, MI, before moving to Chicago, IL, in 2018. A memorial service will be held at a future date. Notification of Kurt's passing courtesy of his twin Kathy Martyn Kuehne class of 1991.
---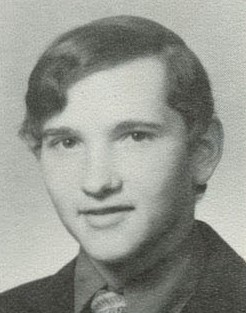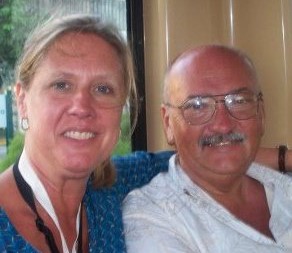 Doug Frakes class of 1972 of Williamston, passed away March 27,2020 in his home surrounded by family, due to complications from diabetes. Notification of Doug's passing curtesy of Scott Smith class of 1972…"Doug was a great friend who never complained about his health challenges."
---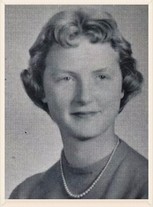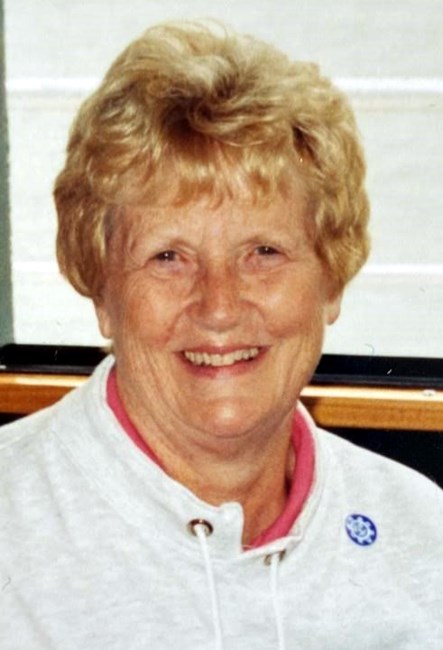 Sheila Rae Bates (Fulger) class of 1958, passed peacefully on March 19, 2020 at the age of 80. Tentatively scheduled for Saturday, June 20, 2020 are visitation (9:30AM to 11:00AM) and memorial service to celebrate her life (beginning 11:00AM), (pending Covid-19 restrictions being lifted.)
Reported by: Nancy Hopkins Ristow class of 1958.
---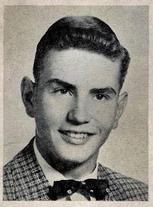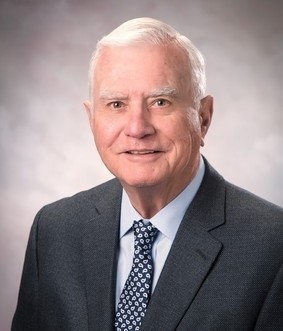 John O. Grettenberger, Sr. class of 1955, former Vice President of General Motors and General Manager of Cadillac Motor Car Division, passed away on March 17, 2020. Bo the Cat and the rest of the family kept constant vigil at John's bedside as he ended his battle with cancer. John was 82 years of age. In light of current circumstances, a Celebration of Life memorial service, its time, date and location will be announced at a later time.
---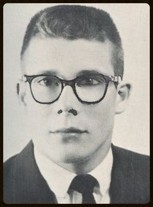 Kim Owen Wilkins class of 1957, a longtime Mullett Lake resident, passed peacefully on March 14, 2020 in Cheboygan, MI, at the age of 80. A service in Okemos and a celebration of life in Indian River will be scheduled later this year, at dates yet to be determined.
---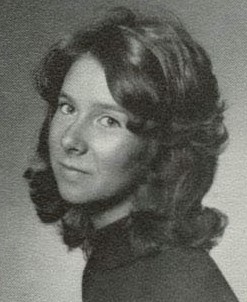 Beth Hopper Smith class of 1972, age 65, of East Lansing, MI passed away on Saturday, February 22, 2020 surrounded by her caring and loving family. Thank you to her sister Julie Hopper Morrison class of 1974 for sharing this sad news.
---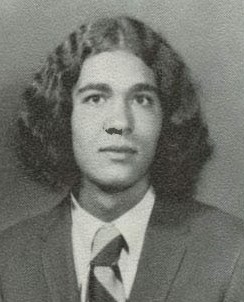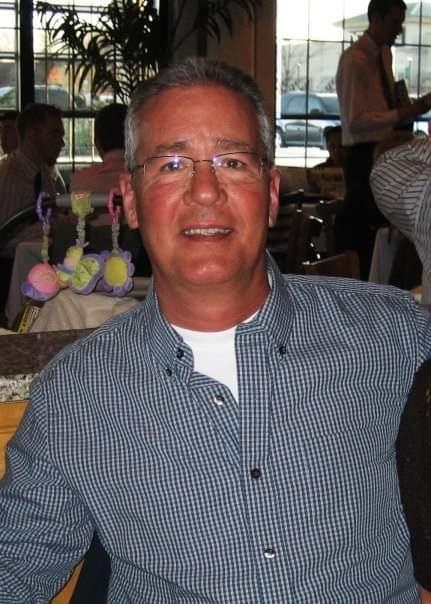 Scott Paul Corey class of 1972, age 65, of Mason, MI passed away on Friday, February 21, 2020 peacefully at home surrounded by his loving family.
---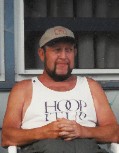 Robert "Bobby" Forsberg class of 1964, of Cadillac, passed away unexpectedly on Wednesday, January 15, 2020 at home. Cremation has taken place and he will be laid to rest alongside his family at Glendale Cemetery in Okemos in the spring.
---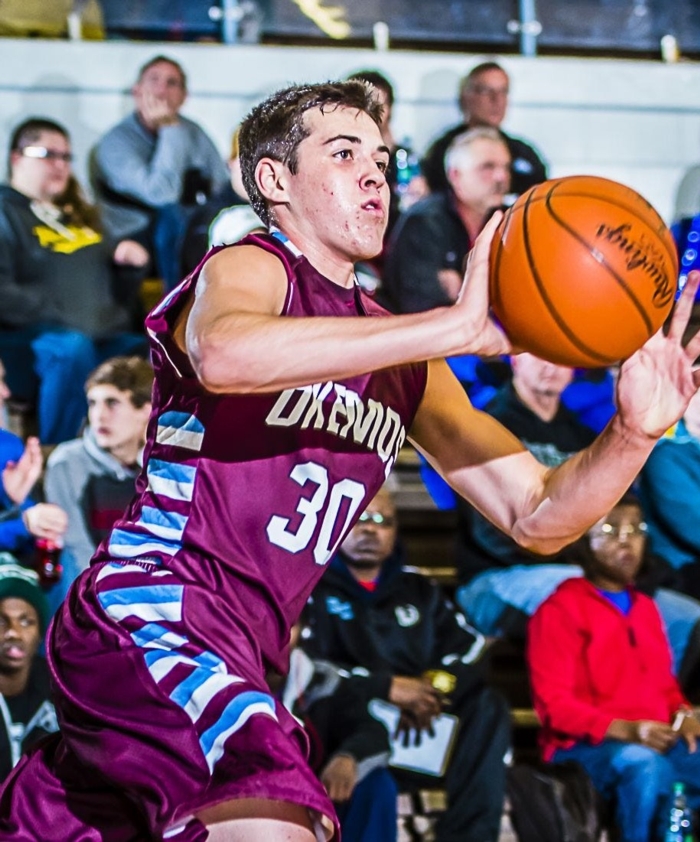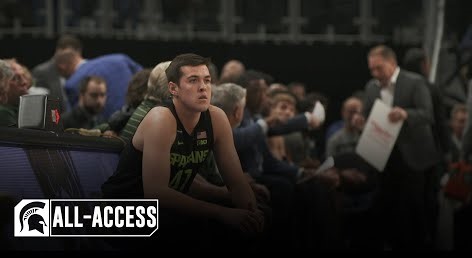 Connor George,
class of 2015
, was featured on the All Access program about
MSU Basketball.
---
******** 2019 ********
---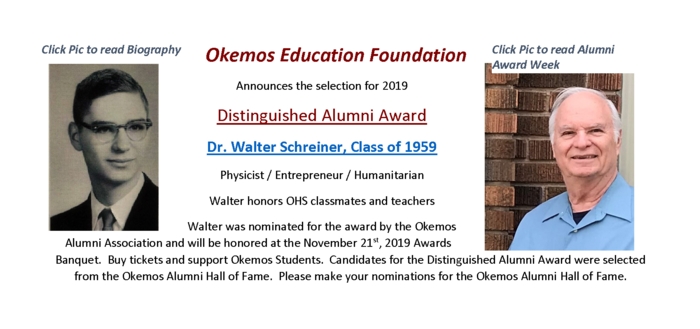 ---
Sad news for the Class of 1965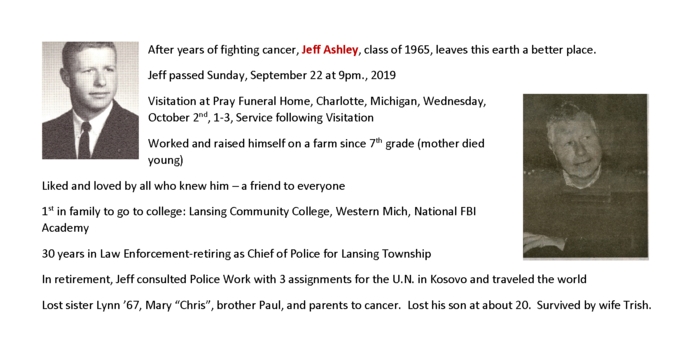 ---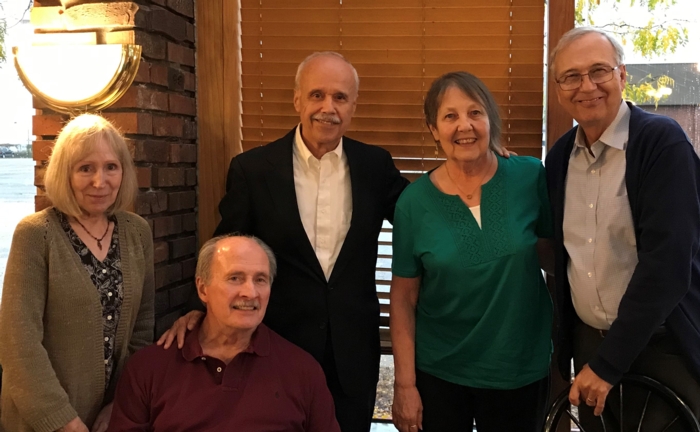 Patti Leary McMillen '65, Bill Breckenfeld '65, Wally Schrubkowski '64, Charlotte Read Byers'65, Rod Ellis '65
Attended the funeral of "Most Loved and Respected" classmate, Jeff Ashley class of 1965.
October 2, 2019
---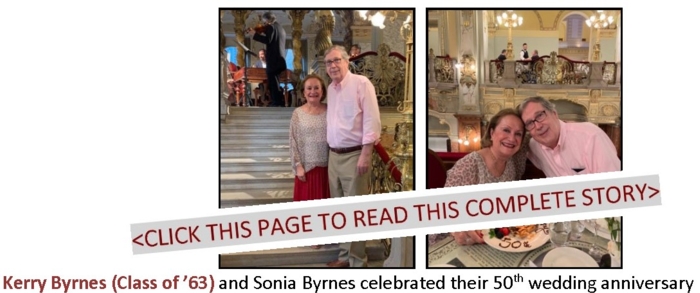 ---
Mark White class of 1965 Mark was in town this summer. He's writing his memoirs to be published as soon as the Statute of Limitations runs out. Also, he is waiting for all the "Hold Harmless agreements" to be returned and witnessed. Mark hates editors!
---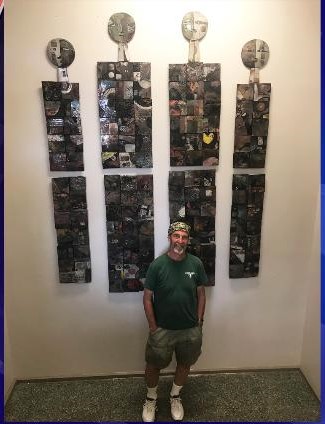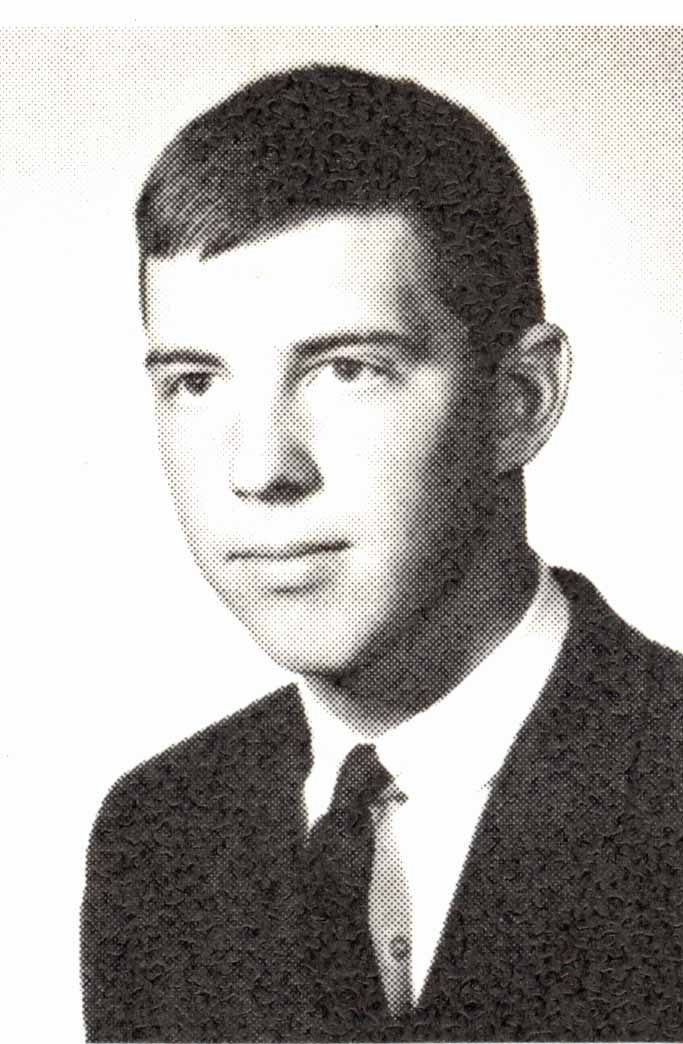 Doug DeLind class of 1965 was commissioned to create a permanent art display for East Lansing City Hall titled "Faces of the Community". Click the picture to read the complete article
---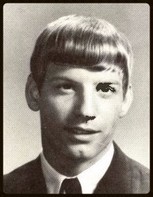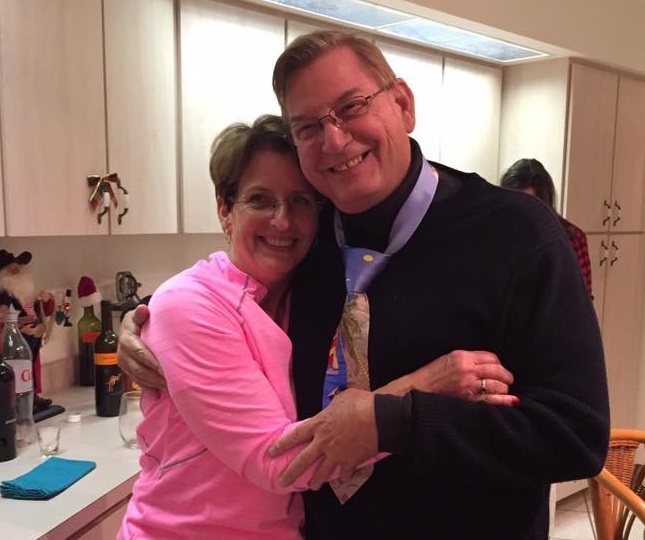 Pete Willingham class of 1967 We learned some sad news from Pete's sister Janet Willingham Oesterle class of 1971: "Sad to say but Pete Willingham passed away July 27, 2019 in Fort Meyers, Florida. Pete graduated 1967 & was inducted into Okemos Hall of Fame in 2015 for Wrestling Teams of 65-67! He will be truly missed!"
He certainly will, Janet. Our warmest thoughts to the Willingham family.
---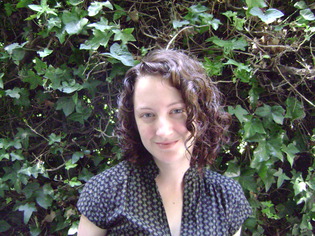 Author, Katie Williams class of 1996 is leaving San Francisco. This fall, Katie will start teaching at Emerson College in Boston as an assistant professor in fiction writng. A llist of Katie's book can be viewed in the Alumni Library.
---
Donna Stiffler (Esslinger) Class of 1965 Author, teacher, lecturer, organist...Latest addition to the Alumni Library
---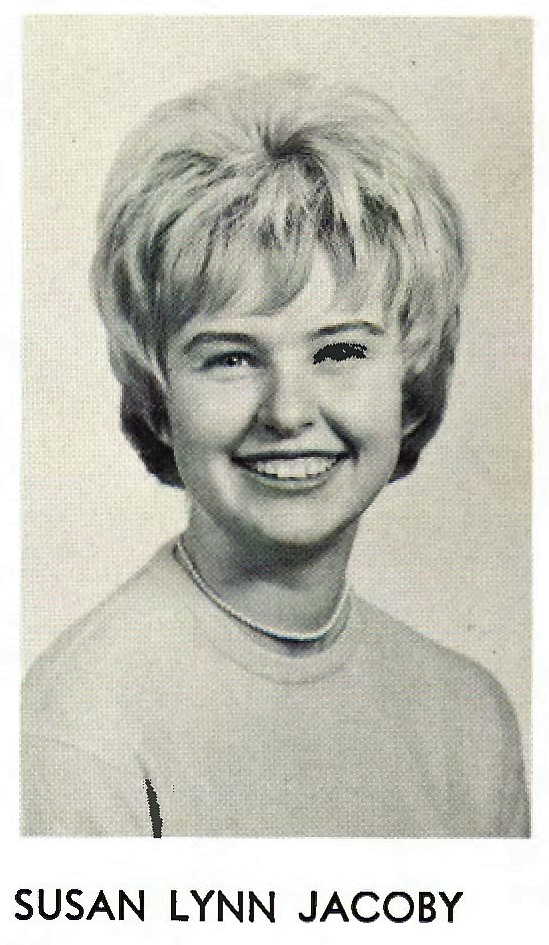 Susan Jacoby class of 1963 is an independent scholar, noted speaker and the best-selling author of twelve books, including national bestseller, The Age of American Unreason and Freethinkers: A History of American Secularism.
Jacoby's reviews, articles and essays have appeared in a wide variety of national publications, including The New York Times, The American Prospect, Dissent, the Los Angeles Times Book Review, the Washington Post Book Review, the AARP Magazine, and The Daily Beast. (Click here for select links to articles and interviews.) She has been the recipient of many grants and awards from the National Endowment for the Humanities and the Guggenheim, Rockefeller and Ford Foundations. In 2001 she was named a fellow of the Dorothy and Lewis B. Cullman Center for Scholars and Writers at the New York Public Library.
"Sue Jacoby is an important public intellectual.", David Winters OHS 1965 Find a full listing of Susan's works here in the Alumni Library.
---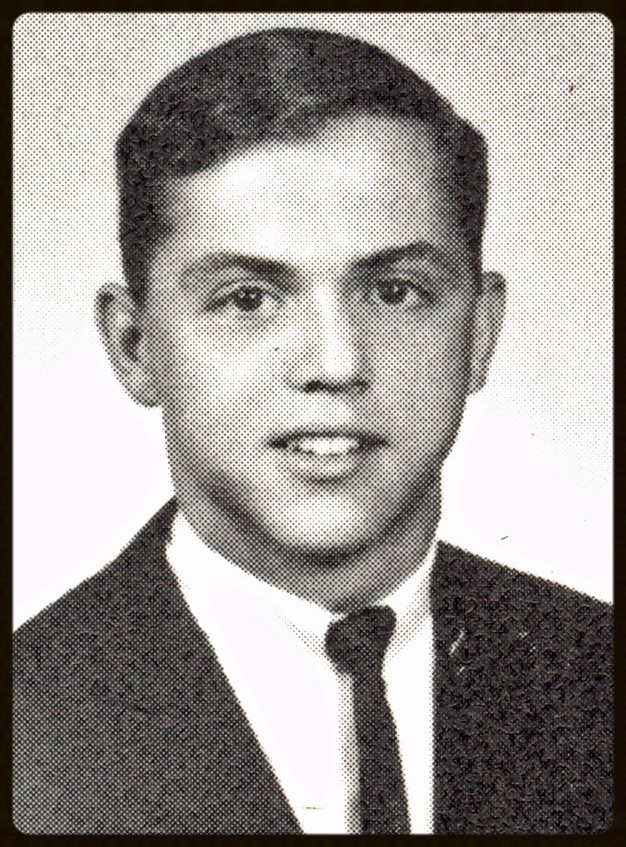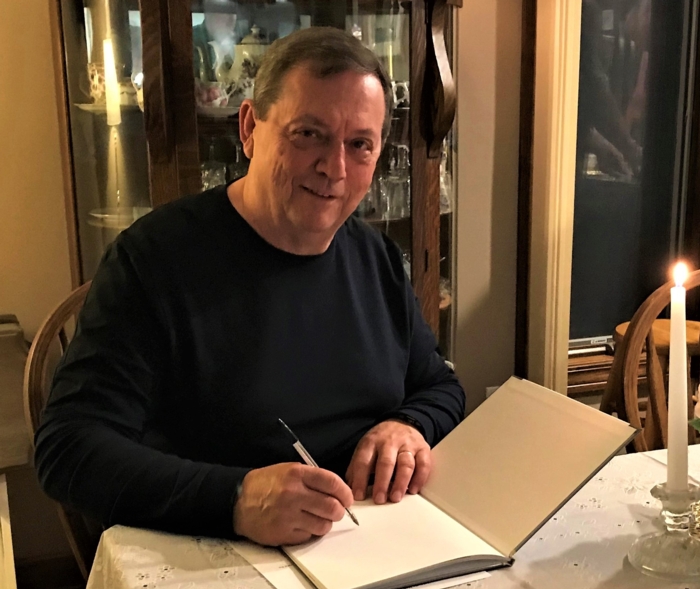 Jay Guertin class of 1965
Jay and Lee were in Okemos celebrating their 50th Anniversary, June 2019.
Jay is signing his book "Monster of the Wrestling Mat". Jay's book has immortalized the 95 pound State Wrestling Champ, Mike McGilliard. Jay, a celebrated athlete himself, described his classmate, Mike as "Pound for pound, the very best athlete in our class of 1965".
---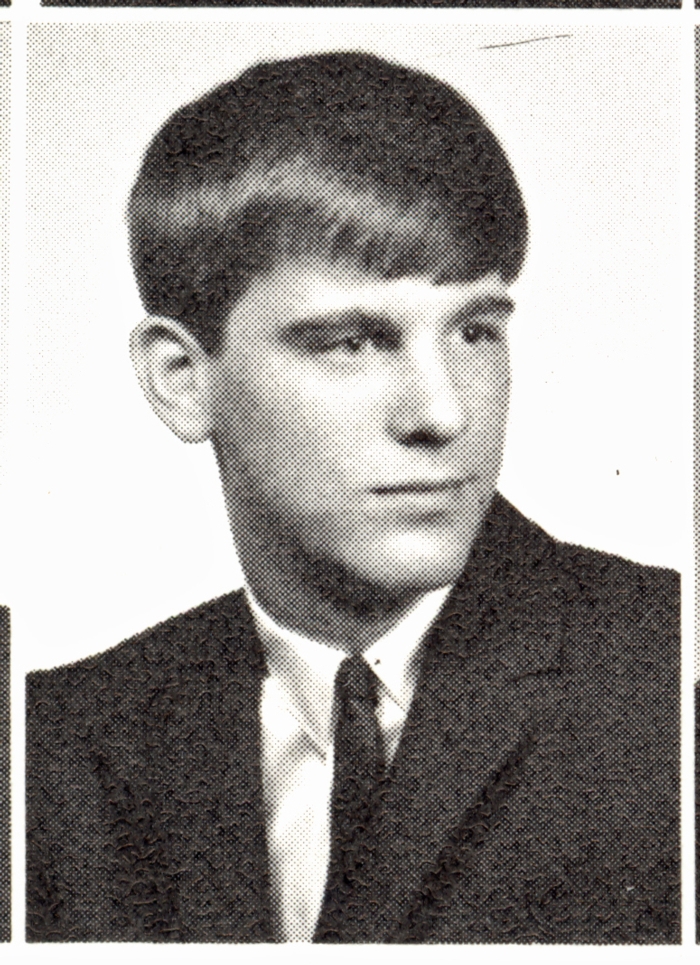 John Turner class of 1965 Author, Producer, Curator. Look in the Alumni Library! John was a producer for ABC News and Curator at the San Francisco Craft & Folk Art Museum
---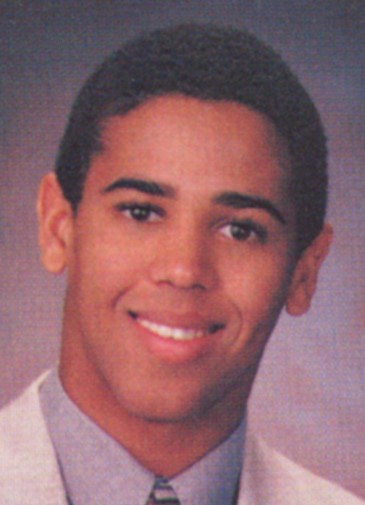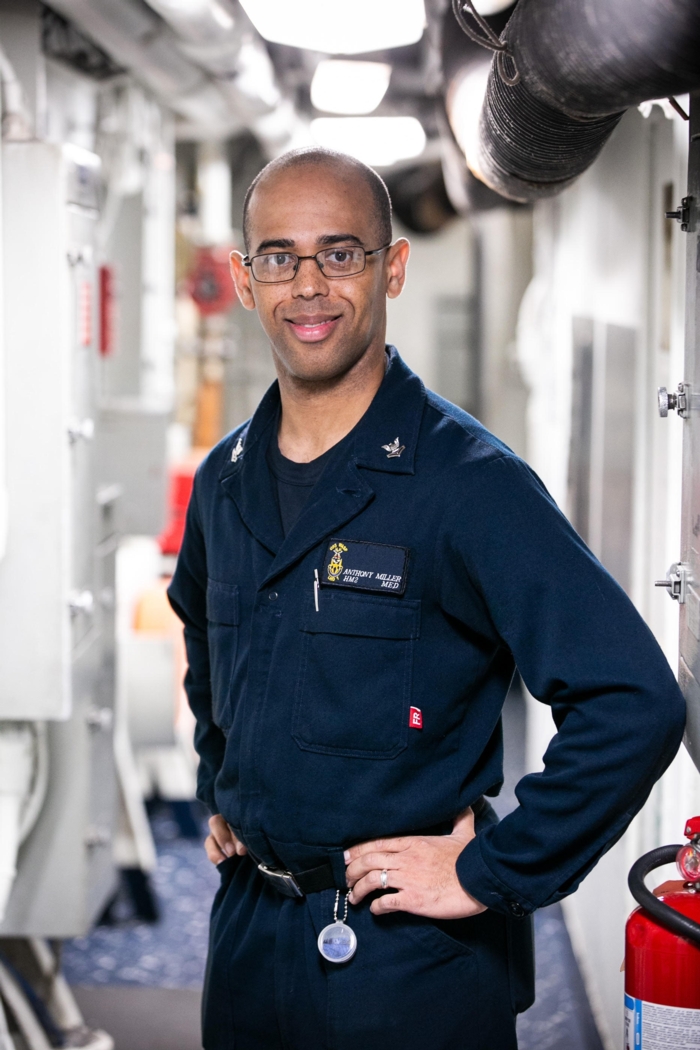 Anthony Miller class of 1998
From: "(MC2 Brian Glunt) Navy Office of Community Outreach" navyoutreach@navy.mil
Date: May 23, 2019 at 10:36:39 AM EDT
Subject: Okemos Native Serves Aboard Advanced U.S. Navy Warship Half A World Away

SASEBO, Japan – Petty Officer 2nd Class Anthony Miller, a native of Okemos, Michigan, said he wanted a way to serve his country and help fight the scourge of terrorism while providing for his family. The U.S. Navy allowed him to do all three. Now, seven years later and half a world away, Miller serves aboard one of the Navy's most advanced amphibious ships at Fleet Activities Sasebo, patrolling one of the world's busiest maritime regions as part of U.S. 7th Fleet. "It's a struggle, but it's one of the biggest growth experiences I've ever had in my life," he said, noting that his current tour is as a geographic bachelor, meaning he had to leave his family stateside. "It's hard being away from my family, but I've really grown into my leadership position here, and it's allowed me to really be there for others." Miller, a 1998 graduate of Okemos High School, is a hospital corpsman aboard the forward-deployed amphibious assault ship USS Wasp in Sasebo, Japan. "I handle X-rays and all radiological graphic imaging on the ship," he said. "I'm also responsible for hearing conservation, and serve as the medical department training petty officer." Miller credits some success in the Navy to lessons learned in Okemos. Read more....
---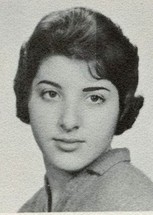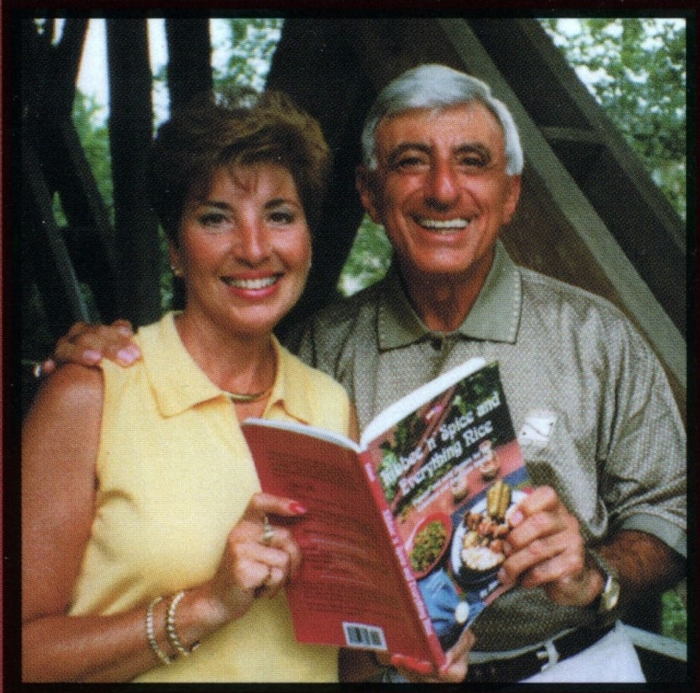 Janet Kalush (Moore) class of 1961 Author - Look in the Alumni Library!
Kibbee 'n' Spice and Everything Nice
Popular and easy recipes
---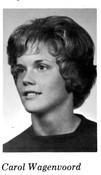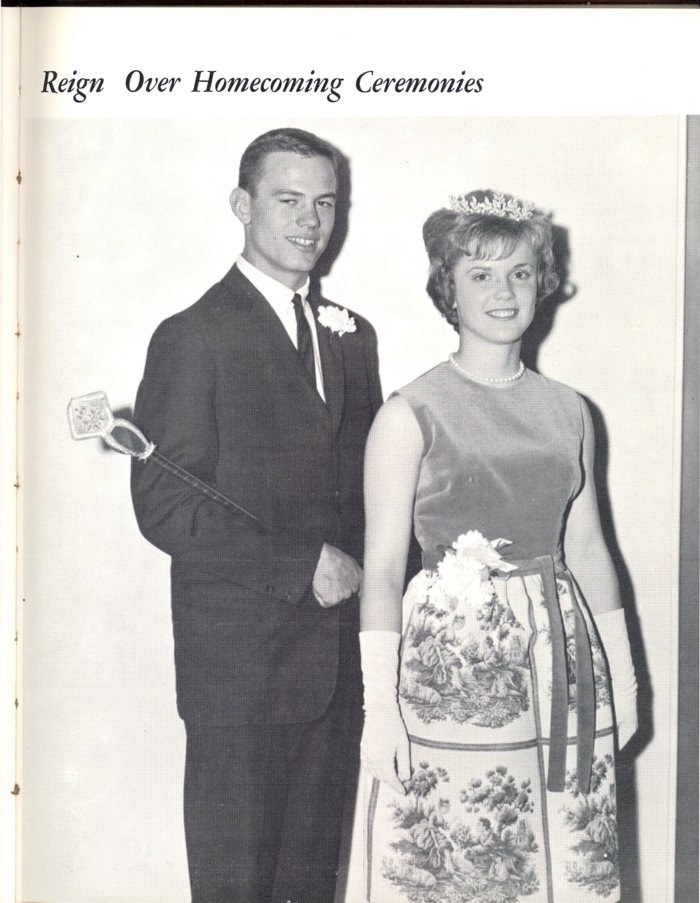 Carol Wagenvoord (Reynolds) class of 1964 passed away March 3, 2019 . Carol was Homecoming Queen 1964.
---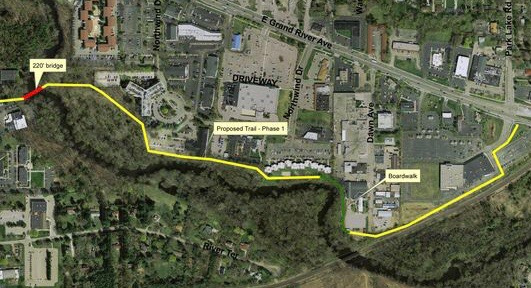 Some local development in the Okemos area will bring back old memories. A walking & biking trail will soon be extended along the north bank of the Red Cedar River, from Hagadorn Road to Park Lake Road. A portion of this land had been Northwind Farms, home to Sam '65, Jorja '67, and Tom '68 Hughes.
And the four corners of downtown Okemos, where we frequented Miller's Ice Cream, DeLind's Hardware and Joe's Foodland, may finally be revitalized.
---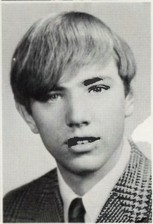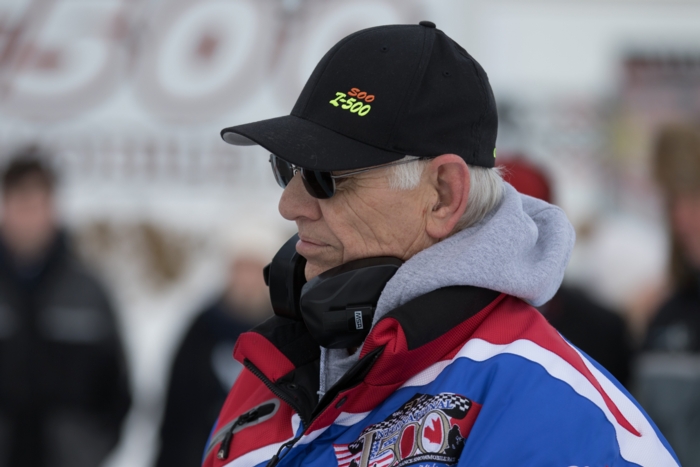 Ric Federau class of 1968 invites you to experience the International 500 Snowmobile Race in Sault Ste. Marie, Michigan, January 27 - February 2, 2019. Now in its 51st year, the I-500 is the one of the longest endurance races in the world, racing 500 times around a 1-mile oval track of ice and snow. Ric is the 'old man' of the race, having served as Race Director, Chairman of the Board, and official spokesperson for several decades. In this You Tube clip of High Octane Impacts, Ric provides some commentary about the dangers of this sport (his section starts at about 16:30.) Watch the live Vimeo link - Opening Ceremony starts 2/2/19 Saturday @ 9am, with racing at 10am.
---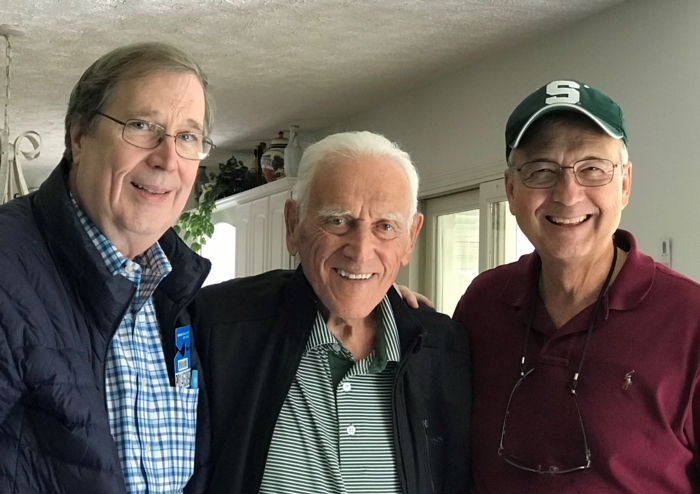 Gus Ganakas - Legendary Michigan State Spartans men's basketball coach dies at 92. Gus, (died January 11, 2019), is included here because of his impact on the aspirations of many Okemos basketball players. Gus lived and worked in the East Lansing area for decades, coached at East Lansing High School (winning a state championship in 1958), and later took a job with Michigan State that led to becoming the Spartans head basketball coach from 1969-'76. In his last interview (pictured with Kerry Byrnes '63 and Rod Ellis '65), Gus said he "always kept an eye on Okemos for talented players...they were always well coached." Kerry is writing a book chronicling the 14 Chieftains (11 boys and 3 girls) who went on to play basketball as a Michigan State Spartan, three of whom were coached by Gus: Brian Breslin, Joe Shackleton, and Greg Lott.

https://www.freep.com/story/sports/college/michigan-state/spartans/2019/01/11/michigan-state-basketball-gus-ganakas-obituary/2551118002/
---

Gary Weeber class of 1965 is the 2019 Vice President of the Guild of Oregon Woodworkers (Gary refers to it as VISE President). This non-profit organization of nearly 1,000 members is in Portland, Oregon and offers its members the availability of over 100 education classes per year, access to an industrial level woodshop, and the opportunity to participate in multiple annual community service projects. The organization is run totally by volunteers.
---
******** 2018 ********
---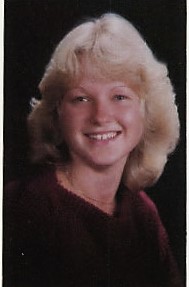 Brenda Kleimola (Stow) class of 1981 retired December 31, 2018, from Okemos High School with 30 years of service! After managing the front desk through several school administrations, Brenda is looking forward to a break. I talked to Brenda earlier in December and managed to get a (vague) offer to help out on our website...no one know OHS history better than she and I look forward to her help. Send her a note of congratulations and encouragement to her collaboration.
---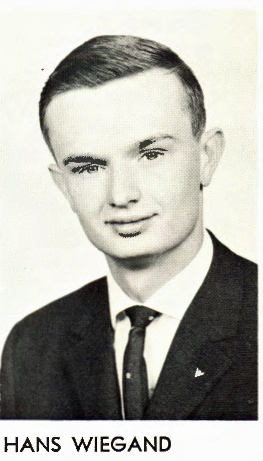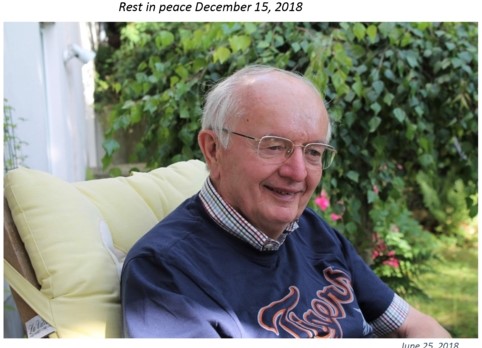 Hans Wiegand class of 1963 succumbed to a lengthy illness on December 15, 2018. Click to read the memorial. Rod Ellis is attending the funeral on Friday, December 21, 2018 in Weinheim, Germany. Your condolonces will be passed on to his family.
---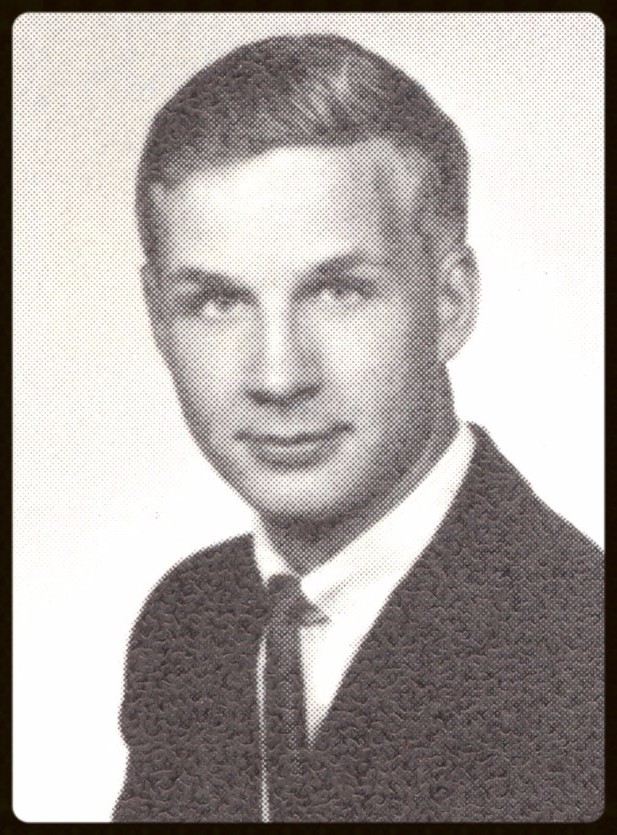 Larr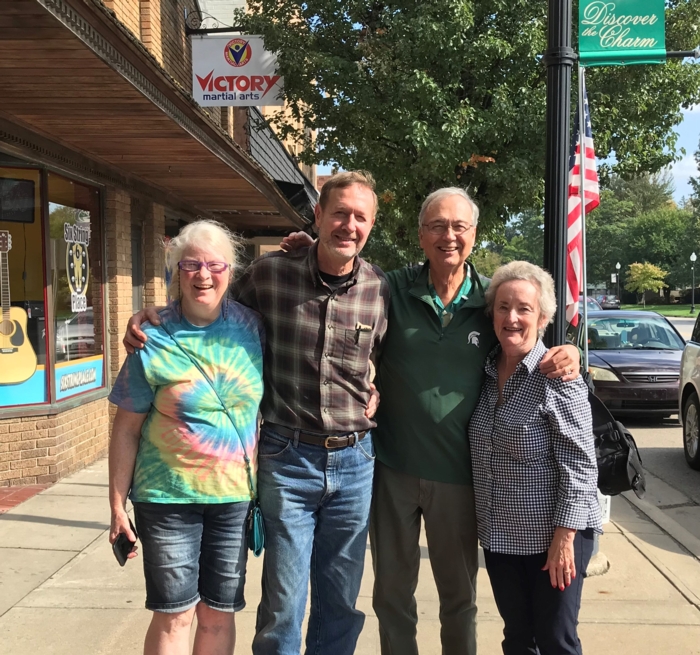 y Avery class of 1965 spotted in town. Larry and Linda were in Williamston for a family reunion. Rod and Cassie Ellis caught up with them. Well, the big news, Larry is the "Voice of the Lakers"! Yes, our 1964 star of "Bye-Bye Birdie", "still has it"...Larry announces the basketball games for the mighty Triangle Lake Charter School in Blachly, Oregon. Our best wishes to The Voice and good luck to Triangle Lake.
---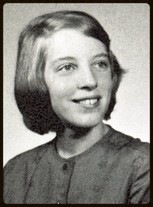 Mar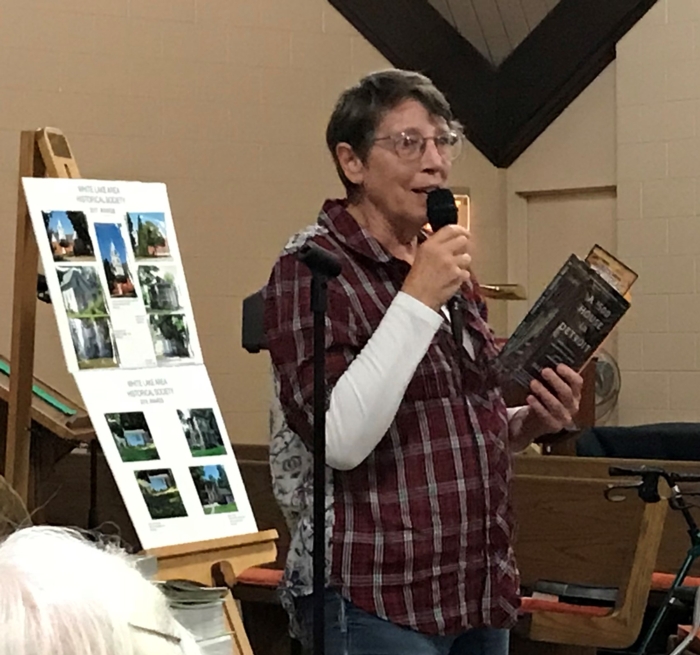 got Haynes class of 1965 Cited! Margot (Margaret in High School) is involved in all cultural activities in Montague, Michigan. Now, a retired college professor, she is addressing the White Lake Historical Society.
---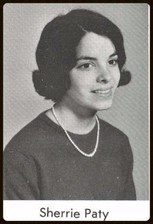 Thank you, Sherrie! If you have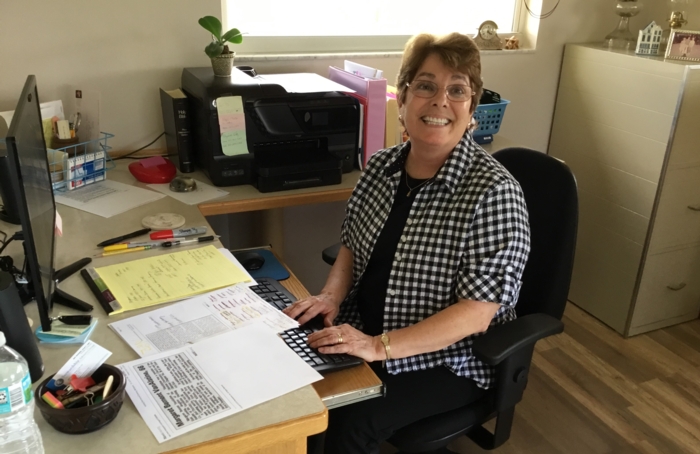 n't already, please take a moment to view the "In Memoriam, Classmate Profiles and Teachers" postings that Sherrie Paty Barber '66 has been writing for our alumni. She has been carefully researching multiple publications and government sites, spending many hours to create small stories of Okemos High School alumni who have passed before us. Her work provides a snapshot of these former students and their adult lives, and also adds a human face to the times in which they lived. Thank you Sherrie, not only for your time and hard work, but also for your care in honoring our alums. Over 1,100 Alumni Bio's and 100 Teacher Bio's!
---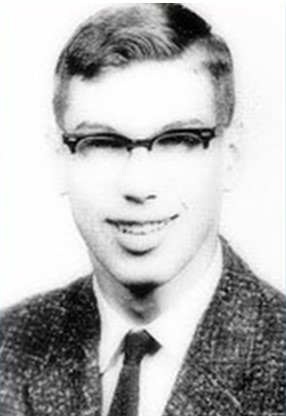 Kerry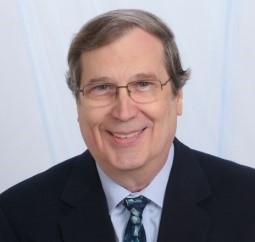 Byrnes class of 1963 was nominated to the Alumni Hall of Fame and the 2018 recipient of the Okemos Education Foundation's Distinguished Alumni Award. The DA Award was presented to him on November 15, 2018, at OEF's 2018 Awards Banquet at MSU's Kellogg Center.
---
Rod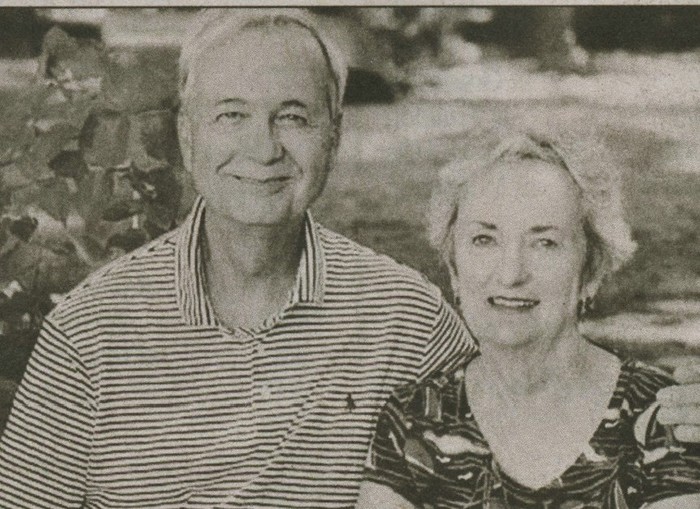 Ellis class of 1965 50th wedding Anniversary, August 10, 2018
---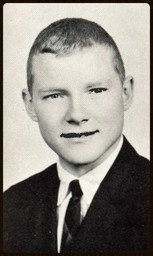 Jim Eichmeier class of 1963 passed away July 25, 2018
---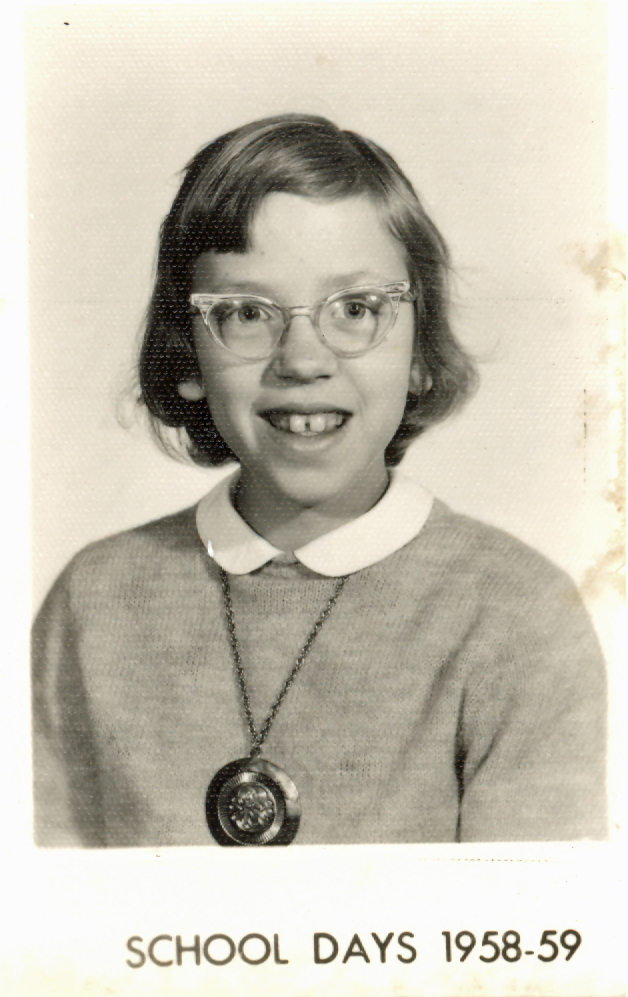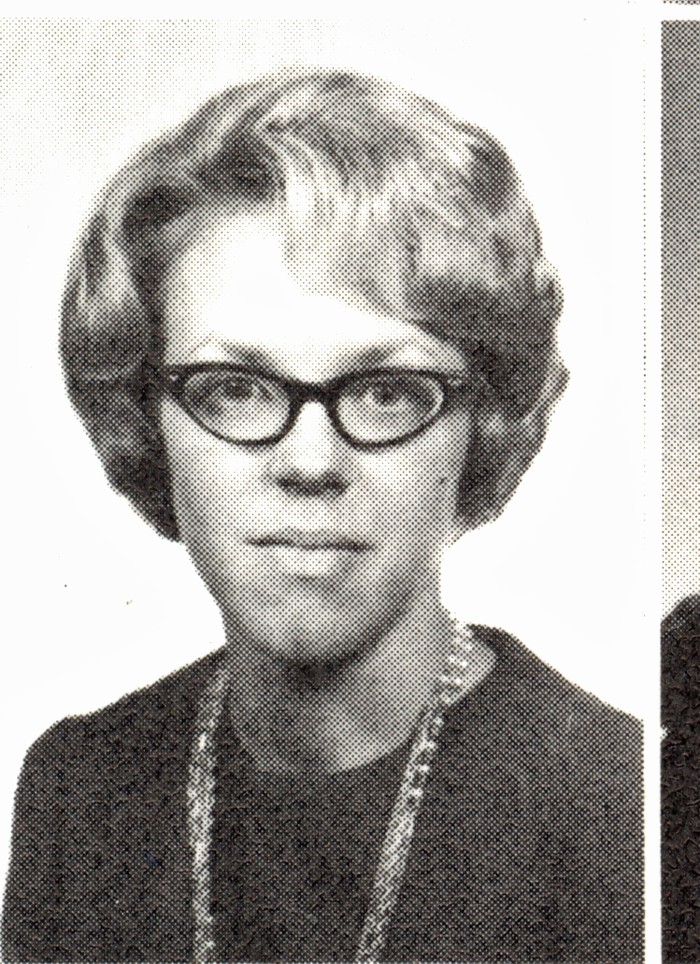 Anne Catherine Godfrey class of 1965 passed away June 6, 2018
---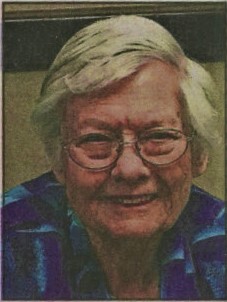 Jean (Black) Britt class of 1942 passed away May 25, 2018-services June 9 at 11:00 Okemos Community Church
---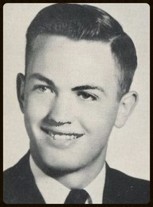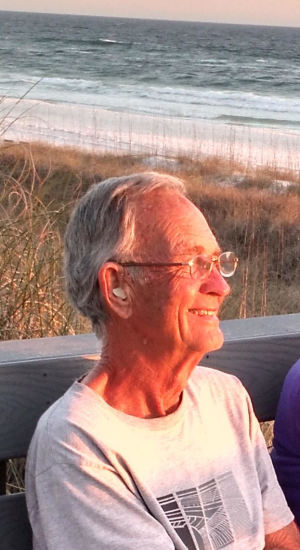 Joe Ferrar class of 1957 passed away May 16, 2018 (reported by Bob Bratzler and Elaine Archer)
---
Ja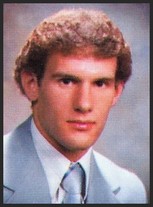 y Bailey class of 1979 passed away on Tuesday, May 22, 2018
---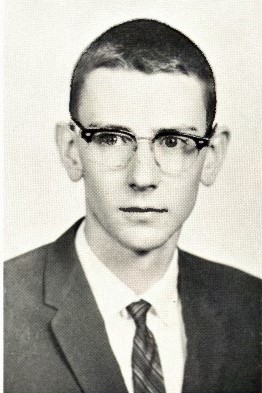 W

alter Willett class of 1963 was nominated to the Alumni Science and Medicine Hall of Fame
---

Fr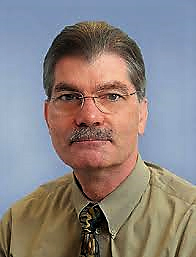 ed Stehman class of 1964 was nominated to the Alumni Science and Medicine Hall of Fame
---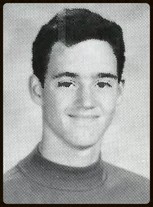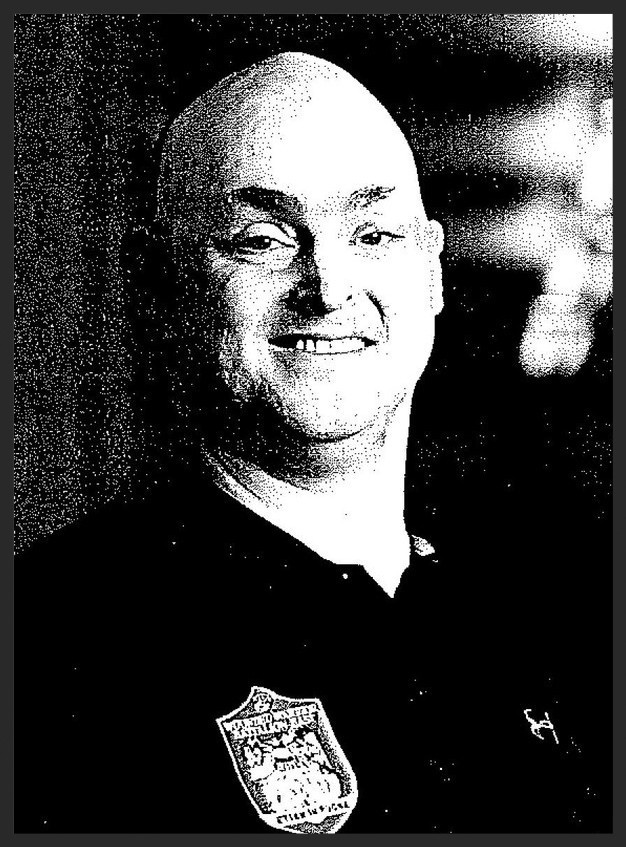 Bryan Forney class of 1993 was nominated to the Alumni Academics Hall of Fame
---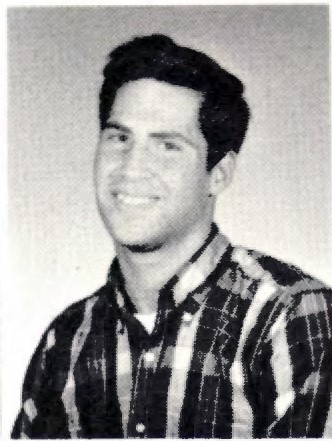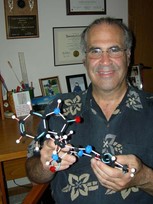 David Hart class of 1966 was nominated to the Alumni Science and Medicine Hall of Fame
---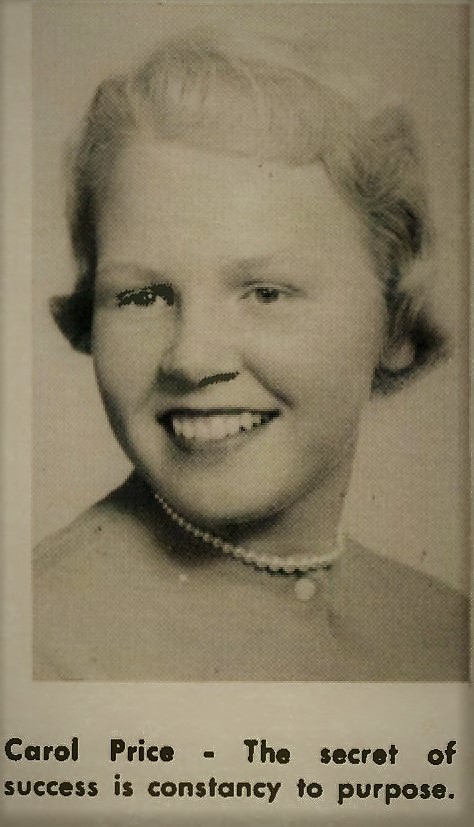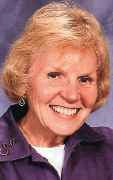 Carol Price class of 1959 was nominated to the Alumni Science and Medicine Hall of Fame
---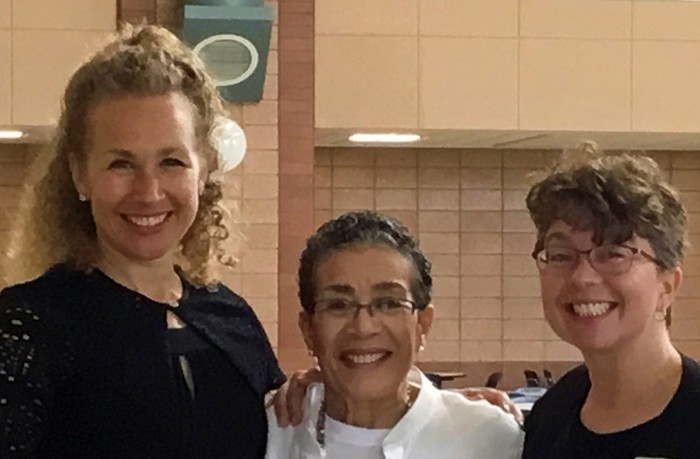 Elizabeth '85 and Catherine '86 Atkins returned May 10, 2018, to introduce their mother, Judge Marylin Atkins to OHS. Superintendent Alena Zackery-Roos introduced all three, as they presented their latest books and met with former teachers.
---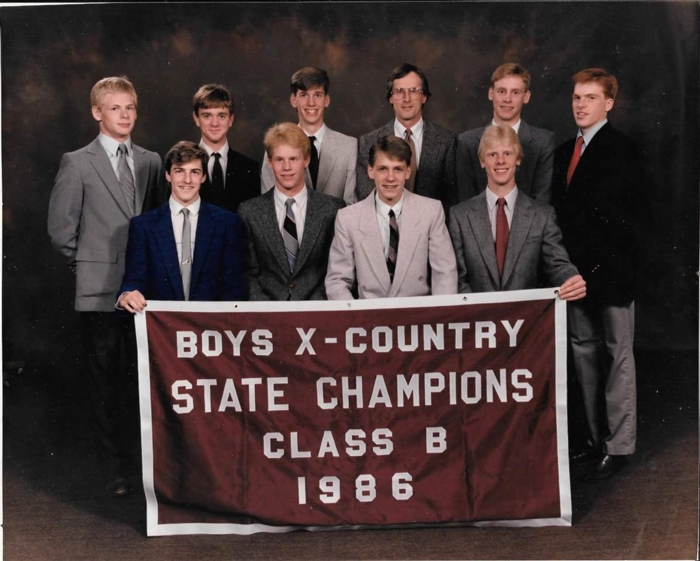 The 1986 Cross-Country Team was nominated to our Alumni Athletic Hall of Fame on this website
---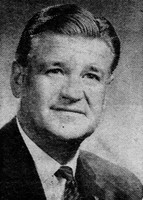 Starr Keesler class of 1937 was nominated to the Alumni Athletic Hall of Fame page of this website
---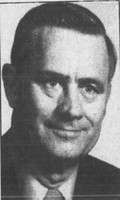 Hugh Holloway class of 1935 was nominated to the Alumni Academics Hall of Fame page of this website
---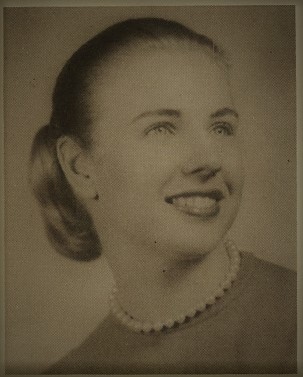 Judy Haga class of 1953 was nominated to the Alumni Athletic Hall of Fame page of this website
---
Max Creaser class of 1957 was nominated to the Alumni Athletic Hall of Fame page of this website
---

The 1967 Football Team was nominated to the Alumni Athletic Hall of Fame page of this website
---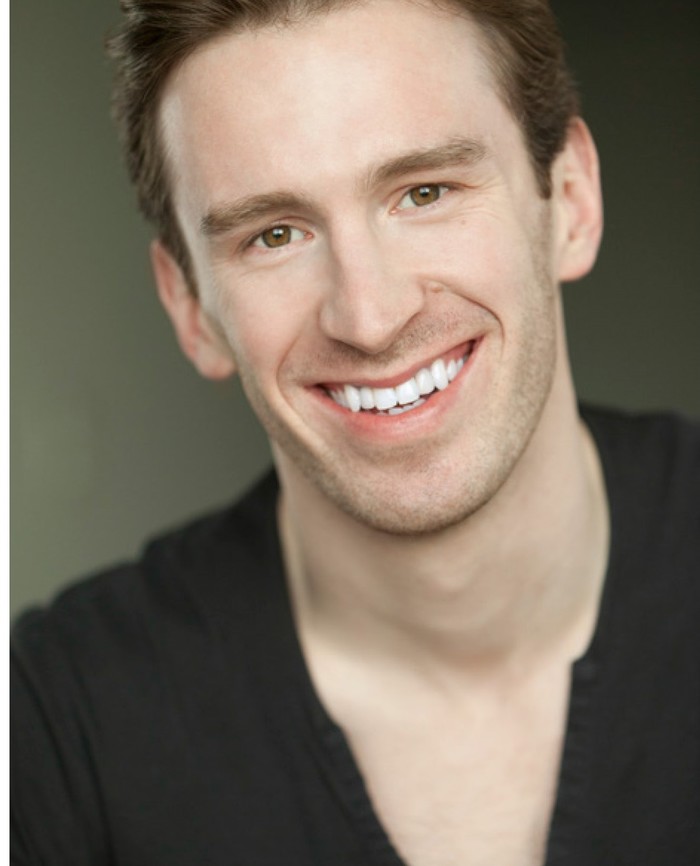 Stephen Carrasco class of 2002 was nominated to the Alumni Arts Hall of Fame page of this website
---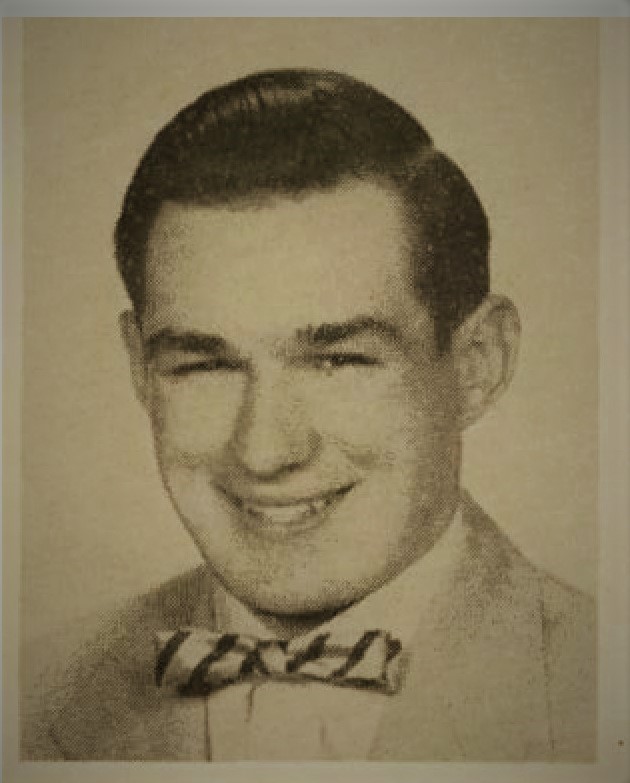 Dick Ewing class of 1953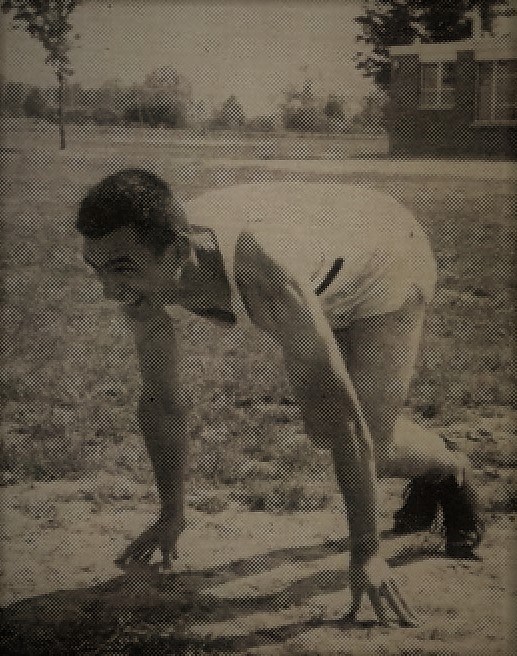 nominated to the Alumni Athletic Hall of Fame page of this website
---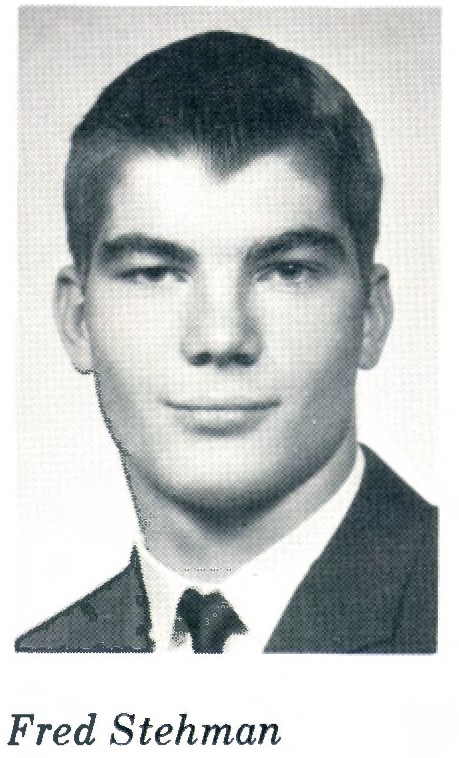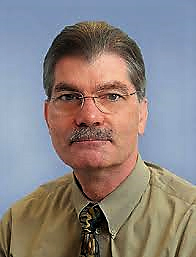 Fred Stehman class of 1964 was nominated to the Alumni Athletic Hall of Fame page of this website
---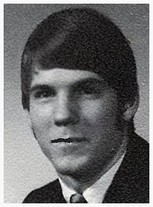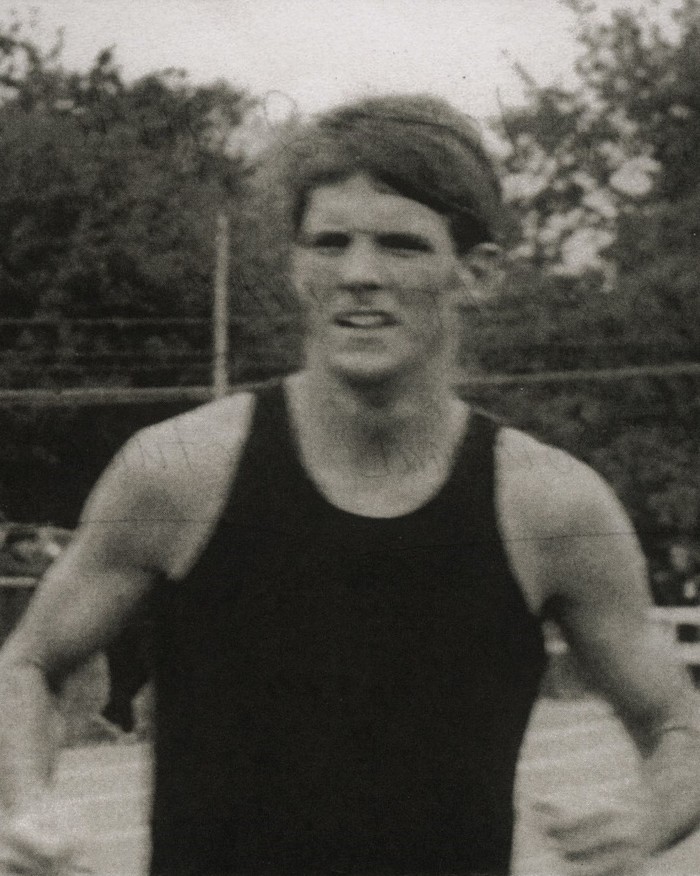 Charlie Campbell class of 1969 was nominated to the Alumni Athletic Hall of Fame page of this website
---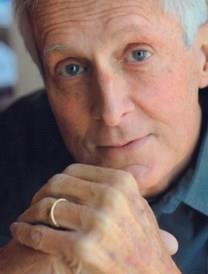 John Quiring Teacher and Coach died February 4, 2018. Coach Quiring was nominated to the Alumni Athletic Hall of Fame
---

Eugene Williams class of 1925 was nominated to the Alumni Athletic Hall of Fame page of this website
---
******** 2017 ********
---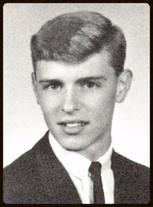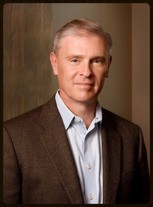 Joel Peterson class of 1965 selected by Okemos Education Foundation for the 2017 Alumni Outstanding Achievement Award
---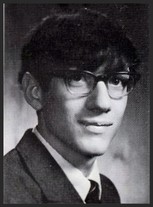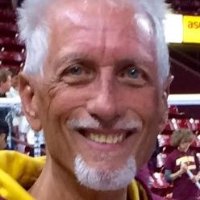 Vince VandeMotter class of 1968 died November 12, 2017
---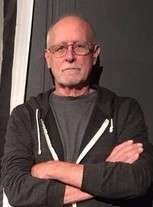 Richard Turner class of 1961 Artist and professor memorializes his late wife with 'Air Becomes Breath' exhibit
---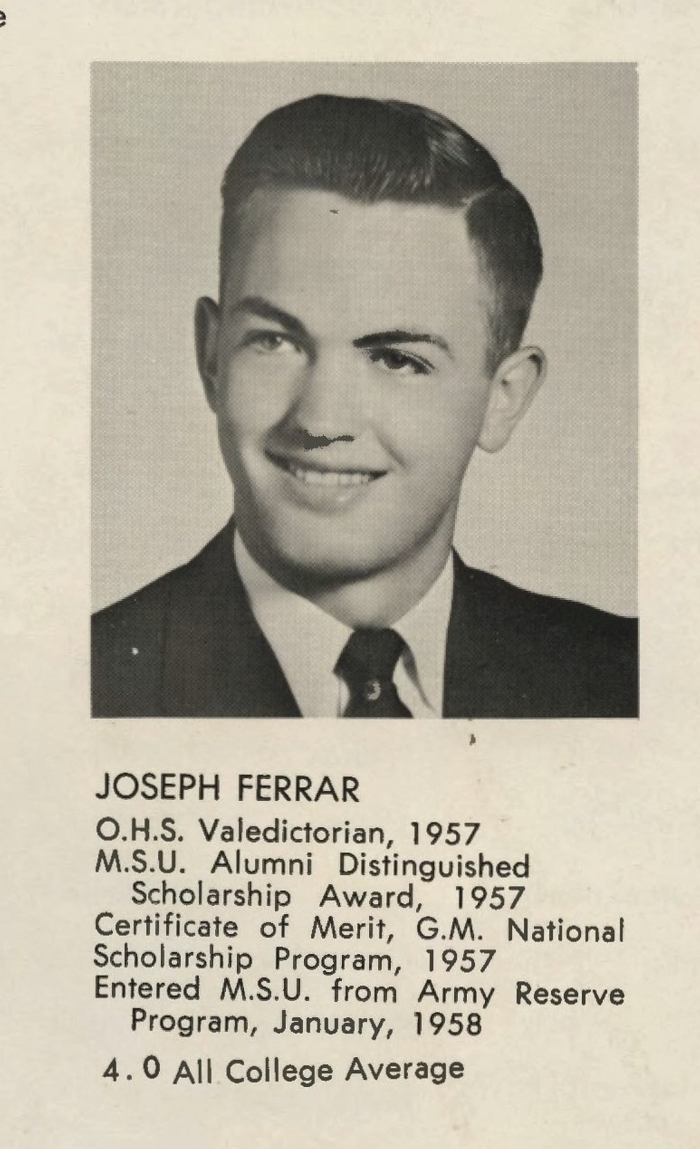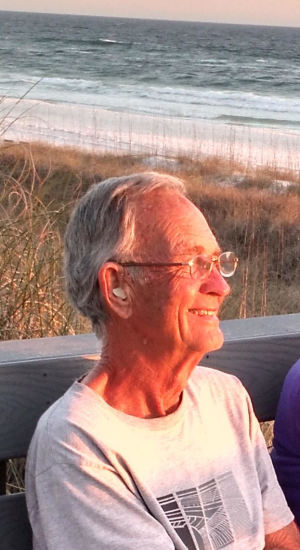 Joseph Ferrar class of 1957 was nominated to the Alumni Academics Hall of Fame page of this website
---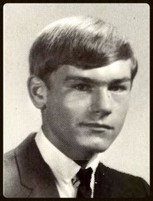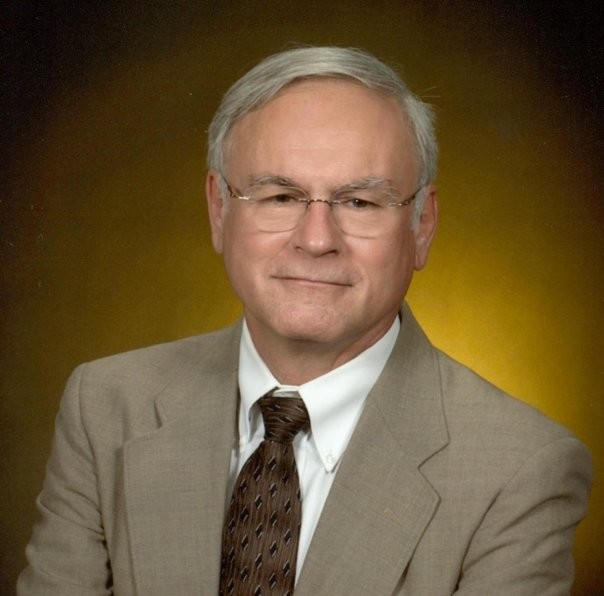 Don Stacks class of 1967 Ph.D., Professor Emeritus of Strategic Communication at the University of Miami, was awarded , the prestigious Jack Felton Medal for Lifetime Achievement
---

David R. McKinley class of 1950 died September 27, 2017.
---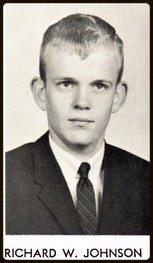 Dick Johnson class of 1963 died October 29, 2017. Any information is on the In Memoriam page. Post your memories and condolenses.
---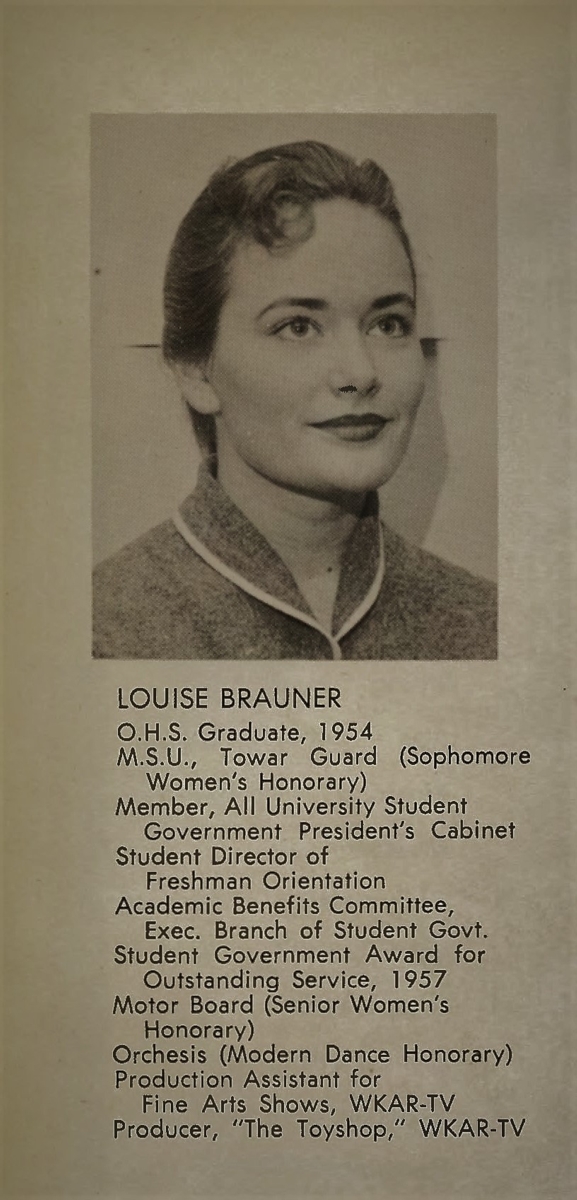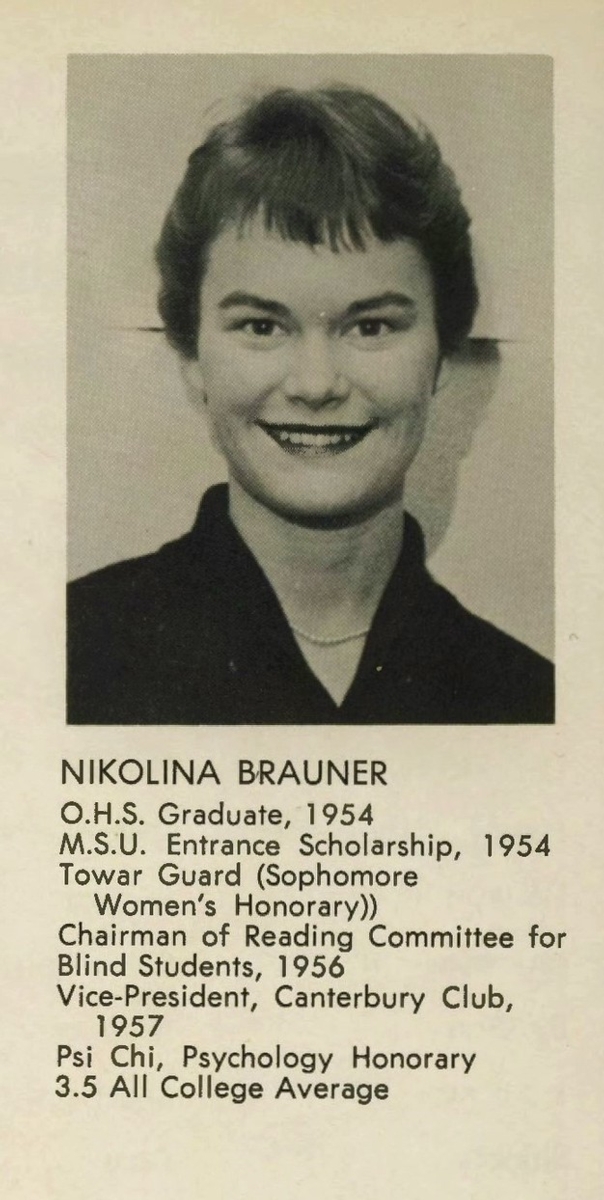 Louise and Nikolina Brauner class of 1954 were nominated to the Alumni Academics Hall of Fame page of this website
---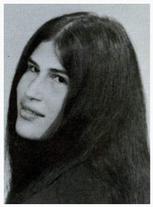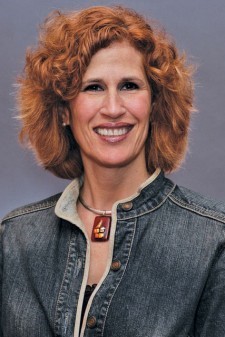 Ariel Hart Anderson class of 1971 honored with the Distinguished Teaching Award by Western Michigan University. The University honored three faculty members for being exceptional educators and mentors, and demonstrating outstanding dedication to their work. The Distinguished Teaching Award is the highest honor given by the University to recognize Dr. Anderson for her work with students.
---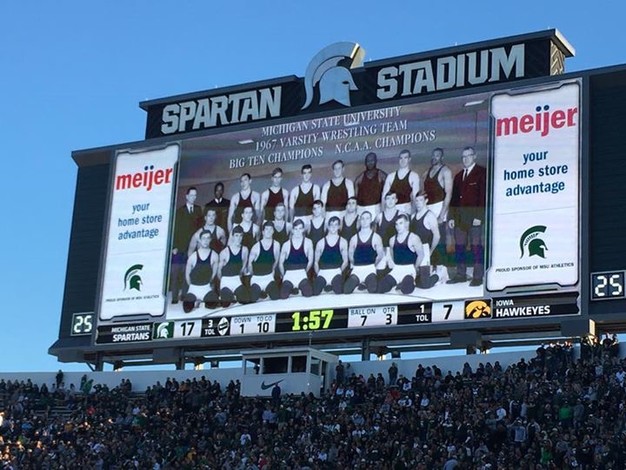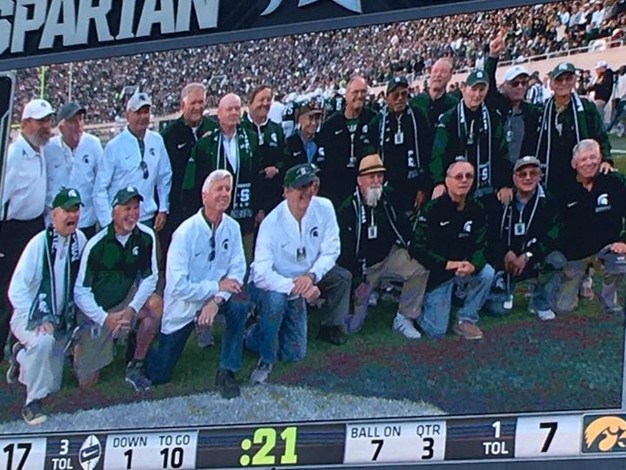 Mike McGilliard class of 1965 was honored with his 1967 NCAA championship wrestling team at Spartan Stadium during the Iowa game (9-29-2017)
---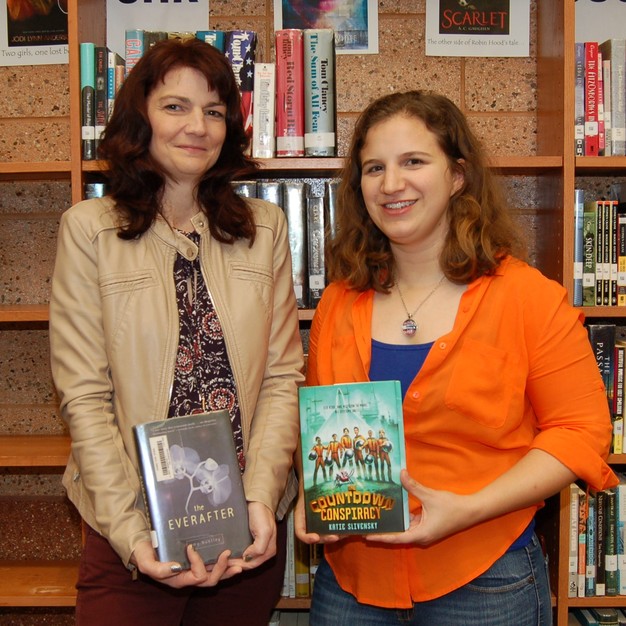 Katie Slivensky class of 2003 was in Okemos sharing her middle-reader novel "The Countdown Conspiracy." Katie, a scientist with the Museum of Science in Boston, shared her path to becoming a writer with OHS students in a special writers' workshop on 9/28/17. She also visited with students at both Kinawa and Hiawatha (where she attended elementary school) and did a community outreach event at Schuler Books in Okemos. Pictured here is Katie with her book (right), along with OHS English teacher Amy Huntley, whom the author credits with challenging her to improve her writing. How nice to see Katie and hear about her impressive accomplishments as a young alum.
---
Bruce Brenneise class of 2001 has be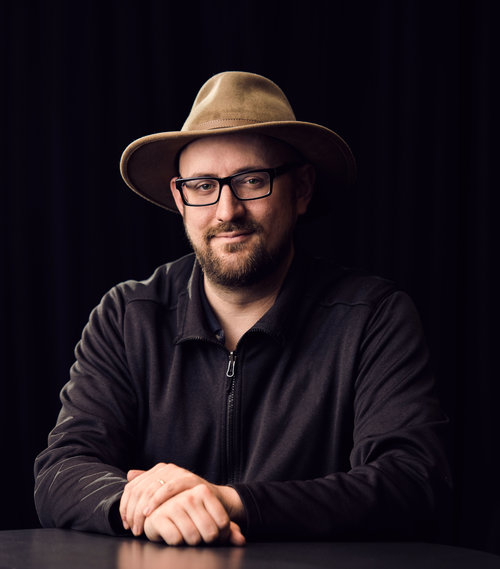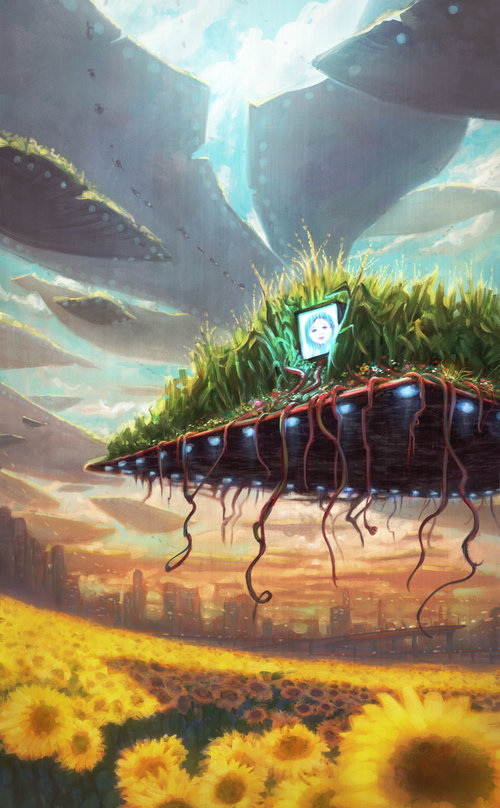 en announced as a First Quarter winner in the 2018 Illustrators of the Future Contest. The contest is one of the most prestigious of illustration competitions. https://www.brucebrenneise.com/about
---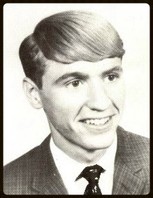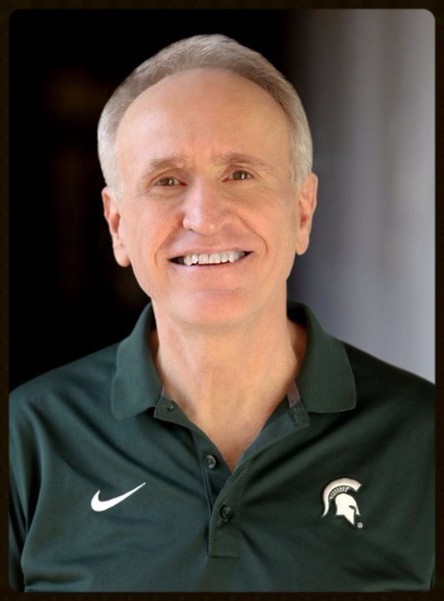 Tom Yunck class of 1967 launched his first of a constellation of weather and earth measurement satellites! His 7 year old company, GeoOptics, may completely change weather and climate forcasting. Here's the link, look for GeoOptics or CICERO 6
---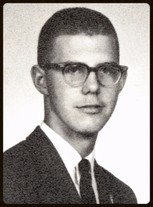 Gilbert Conklin class of 1965 died last week of June 19, 2017. His brother Dan will post the obiturary.
---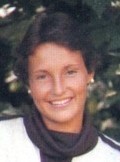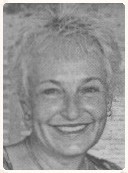 Dree Look class of 1978 died April 27, 2017. A brief and unesxpected illness ended the Okemos Athletic Hall of Fame winner.
---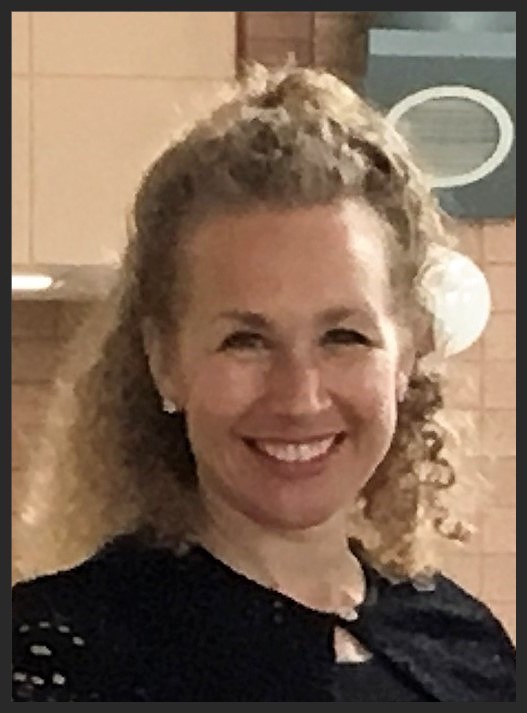 Elizabeth Ann Atkins class of 1985 Writer and Actress published her first novel, Dark Secret, "A sexy novel..."
Two Sisters Writing and Publishing
---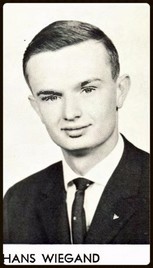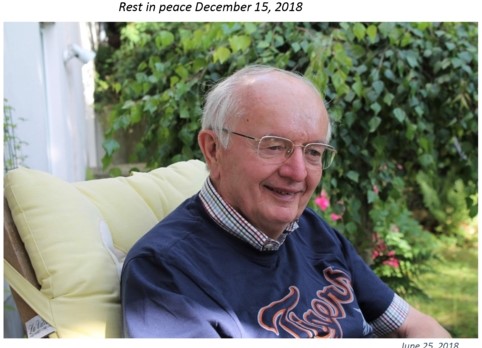 Hans Wiegand class of 1963 was nominated to the Alumni Athletic Hall of Fame page of this website
---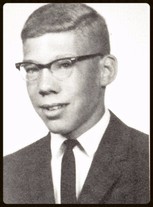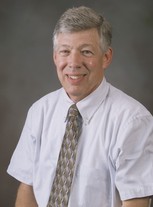 Mike McGilliard class of 1965 was nominated to the Alumni Athletic Hall of Fame page of this website
---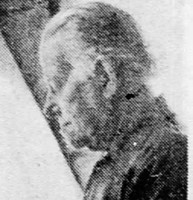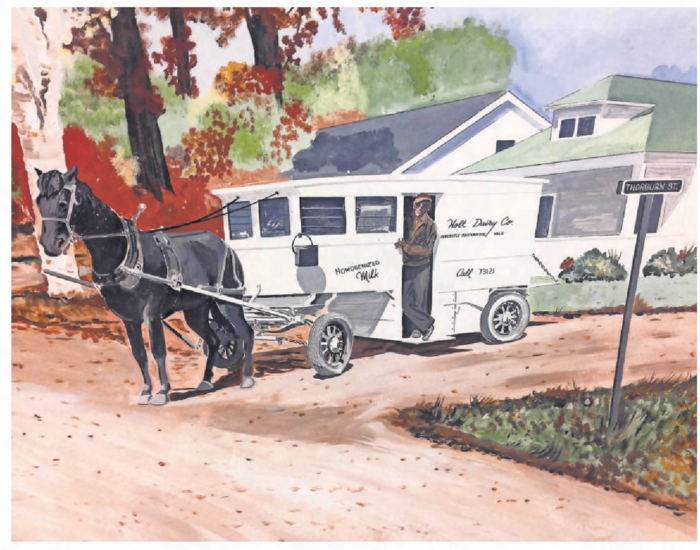 Sterling Silver Alf class of 1930 was nominated to the Alumni Arts Hall of Fame page of this website
---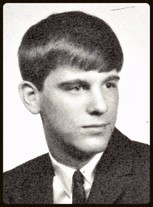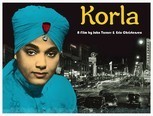 John Turner class of 1965 directed a documentary aired Nationally on PBS, in Feburary, 2017. WKAR (Mid-Michigan) aired Korla during the month of February on WORLD Channel
---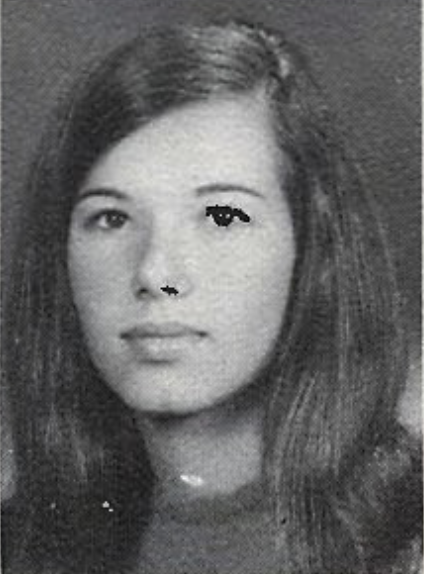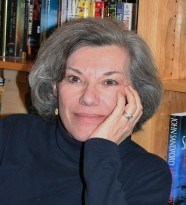 Debbie Lincoln class of 1969 has published an historical novel about her family, called Agnes Canon's War
---
******** 2016 ********
---

Kristen Rasmussen class of 1996 comes back to Okemos!
---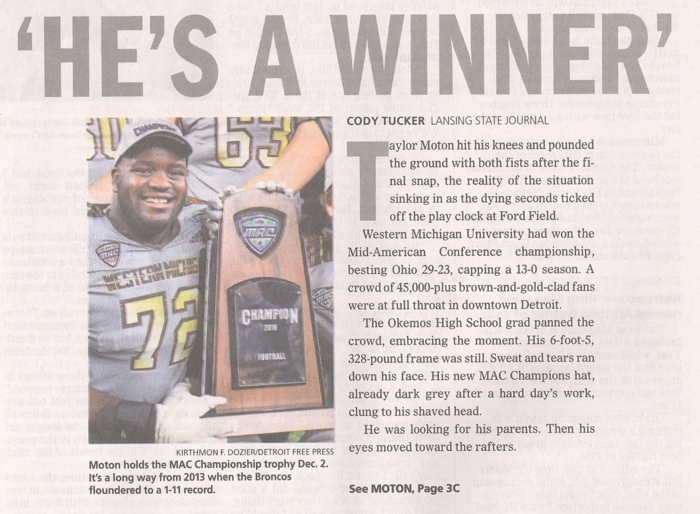 Taylor Moton class of 2012 Football hero wins MAC Championship at Western Michigan University.and now he is an NFL Draft Pick (click his name to read all the articles)
---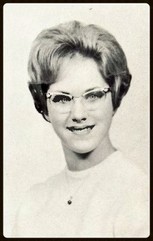 Ann Blomquist class of 1963 received the Volunteer Service Award at the OEF Awards Banquet on Nov. 17, 2016. Ann (Helmic) and husband, Bob, have been Bennett Woods 3rd-grade volunteers every Tuesday and Thursday for 14 years!
---
Bruce Gardner class of 1963 died October 18, 2016. Any information is in the In Memory page. Post your memories and condolenses.
---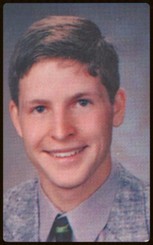 Michael Litos class of 1998 to receive the Okemos Alumni Outstanding Achievement Award at the Annual Awards Banquet on November 17, 2016.
---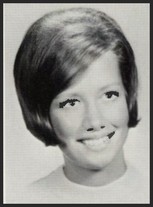 D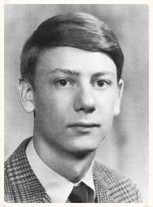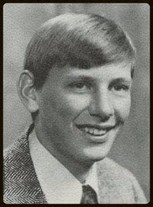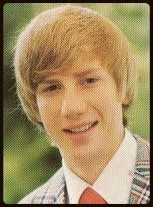 ebbie Freiberg '68, Jim '70, Bill '72 and Rich '76, announce the passing of their father, Walter, on September 1, 2016 at age 90. Post your condolences and memories to their Profiles.
---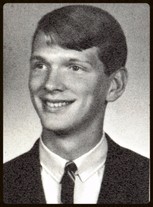 Arlo Peterson class of 1965 died July 9, 2016 in Cadillac, Michigan. For additional information, see the highlight obituary in the In Memoriam Section under Arlo Peterson. There was a memorial Chat session held on this website on Sunday, July 17, 2016 and included Maija, Martha and David Peterson. Wally Reese transcribed the entire chat and is posted at the end of Arlo's memorial. Please post your memories on the Arlo Peterson portion of the In Memory section as part of our collective effort to remember this very special person.
---

Class of 1965 donated over $2,500 to Okemos with funds raised at its 50th reunion in October 2015. $1,000 was donated to Chippewa Middle School Drama and $1,500 to Okemos High School Drama, to produce Musicals. In addition, the Class presented a $600 professional portable sound system for use by Music/Choir/Drama for "touring" performances. The gifts were presented during a Chippewa concert by Dave Brower, Class '65 Treasurer.
---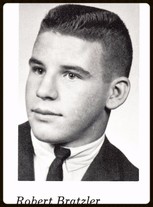 Bob Bratzler class of 1964 invented a Bio-feedback system for overcoming pain and depression. The new device is ready for market and will be by prescription only.
---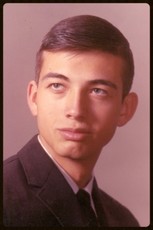 Rod Ellis class of 1965 was elected to the Board of Directors of the Okemos Education Foundation 1/1/2016