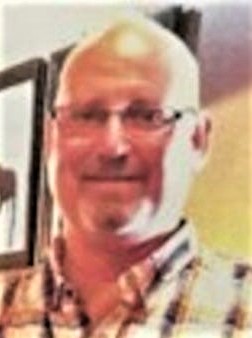 William "Billy" Joseph Swords class of 1989, 51, of Okemos, Michigan was born on December 17, 1970. He passed away peacefully at home on Thursday, October 13, 2022.
Billy was a graduate of Okemos High School and Western Michigan University. Billy loved his children and his family very much. Billy had a special relationship with his parent's dog, Samantha. They enjoyed running errands and traveling up north together. Samantha was Billy's best buddy.
Billy had the gift of gab. He loved talking to everyone and anyone he met. Billy will be deeply missed.
Billy was a loving father to his twins Lauren and William; son of William and Cheryl (nee Trantham); older brother to Michael (Christy), uncle to their children Grace, Michael, Mary Kate and Caroline; brother to John (Katie) and uncle to their children Johnny and Maggie.
The funeral mass will be held on Thursday, October 20th at 11:30am with a visitation one hour prior at St. Thomas Aquinas Parish 955 Alton Road, East Lansing, MI 48823. Memorial contributions may be made to Lansing Catholic Charities or Alcoholics Anonymous.
Posted online on October 17, 2022, Published in Lansing State Journal
Thank you to Dyanne Tran Silvia class of 1989 for notification.
https://www.dignitymemorial.com/obituaries/east-lansing-mi/william-swords-10970159?fbclid=IwAR1VgCfh2XU6mD21Yt1vhtTH8XD6uMlXJOkllIhwaHAZHiCj5bWgz9ND2Z