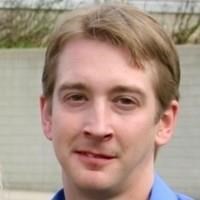 Christopher John Griffin class of 1999, 41, passed away on January 18, 2022, from an unexpected heart attack. Even though a failing heart took him away from this world, his loving heart left a beacon of light for all who knew him.
Christopher is survived by his fiancé, Ashley Duda, as well as his mom, Lynne Eberlein and stepdad, Steve, of Las Cruces, NM, and his dad, Jack Griffin, of Sioux Falls. His cheerful attitude and bright smile will be missed by his brothers Sean Griffin of Oakland, CA, and Michael Griffin of Lansing, MI. He will also be missed by his grandmother, Wilma Clausen of Sumner, IA. Friends and family who preceded his death and all living friends who knew of his love for anything with wheels can imagine him flying over hills unknown with a dimpled grin on his face and the wind in his hair. Up ahead – the Grand Traverse Bay sunset.
Various celebrations of his life will be held at later dates.
HERITAGE FUNERAL HOME AND CREMATION SERVICES, 4800 S MINNESOTA AVE, Sioux Falls, SD
Published by KELOLAND on Jan. 26, 2022.
Notification from Laura Osminski
https://www.legacy.com/us/obituaries/keloland/name/christopher-griffin-obituary?id=32460618