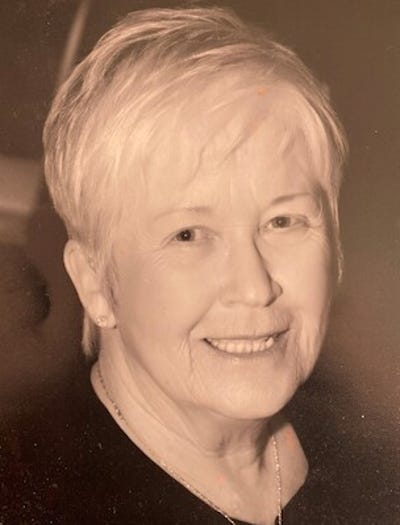 Diane Hull Larkin class of 1968 – beloved wife, mother and grandmother – passed peacefully on November 12, 2021. Born October 10, 1949 in Chattanooga, Tennessee to Pearl and Chester Hull. She was raised in Okemos, Michigan which is where she grew a love and fondness for the beautiful Great Lakes state and while attending Okemos High School met her husband of 52 years, Jeffery (Jeff) Larkin.

After marrying, she began her real career of raising a family. In 1978, Diane and Jeff made the move down south to Orlando, Florida for a job transfer with Adidas. During the 10 years in Orlando, Diane attended college at The University of Central Florida. She graduated in 1983 with a bachelor's degree in education. She taught elementary school for several years.

Diane and Jeff loved to travel in their spare time and explored many different parts of the world. They enjoyed everything from exotic overseas trips to a weekend impulse road trip. If it sounded fun, Diane was always ready to adventure. Many family vacations were spent visiting family in Michigan, relaxing at the beach, cruising the international seas, and skiing in the mountains. Also, collecting artwork, as well as Starbucks mugs, from around the world was a fun hobby of Diane's.

In 1988 another job transfer took Diane and Jeff to Dunwoody, Georgia which is where they have planted their roots ever since. In this time, Diane grew a fondness for reading and studying the bible which was something she loved to do. She grew her faith with many like hearted women and established cherished friendships that have lasted a lifetime. Additionally, Diane enjoyed music and country music could usually always be heard playing in the home.

Diane was very devoted to her family. She is survived by her husband Jeff and beautiful daughters Andrea Larkin Davis, Jennifer Larkin Fess and son in law Scott Davis. She has four wonderful grandchildren that she was extremely proud of - Hannah Davis, Jake Davis, Max Fess and Mathew Fess. Diane is also survived by her brother Ted Hull.

Many who knew Diane recognized her for being beautiful inside and out. She was loving, kind and a wonderful listener who gave advice thoughtfully and from the heart. She also had remarkable strength and resilience. She will dearly be missed by her family and friends.

Celebration of Life will be in the Chapel at Crowell Brothers Funeral Home in Peachtree Corners, GA and shall be determined in January 2022.

On-line condolences may be expressed at www.crowellbrothers.com. Arrangements entrusted to Crowell Brothers Funeral Homes & Crematory, 5051 Peachtree Industrial Boulevard, Peachtree Corners, GA 30092. 770-448-5757.
https://www.crowellbrothers.com/obituaries/obituary-listings?obId=23083897