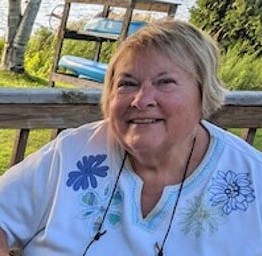 Carol Ann (Munn) Pixley, retired Kinawa teacher, age 79, passed away unexpectedly on January 29, 2022 in the comforts of her home in Petoskey, Michigan.
Carol was born August 30, 1942 in Howell, Michigan. She graduated from Fowlerville Community Schools and had degrees from CMU and MSU. Carol was most proud of being a Mother and Grandmother, and her 40+ years of teaching in Okemos Public Schools. She also enjoyed traveling to almost all 50 states, visiting National Parks, science, and reading. She spent the last years of her life enjoying daily visits or video calls with grandson Hunter (who wants to be a scientist), reading, rooting for MSU, supporting science, and enjoying the outdoors and views of northern Michigan.
Carol is survived by a daughter Heidi Joy (Matthew Hellens) Pixley, stepsons John George Pixley III and Daniel Martin (Megan) Pixley, a sister Janet Louise Munn, a brother Charles Warren (Gail Brandt) Munn, stepsisters Margie (Porter) Murphy and Vicki Porter, a nephew Kelley Brandt (Kimberly) Munn, a niece Autumn Ann (Eric Amidon) Howe, and several grandchildren, great-grandchildren, great-nieces, and a great-nephew.
Carol is preceded in death by her parents John Sylvester and Roberta Marie (Washington) Munn, stepmother Marjorie (Munn) Thorne, and a brother John (Jack) Herschel (Elizabeth) Munn.
Per her wishes, Carol was cremated and the family will celebrate her life at her beloved Bear Lake where she vacationed for 38 years enjoying family time at a cabin on the lake. Carol will be greatly missed by all the hearts she touched.
Thank you to Rick Hall class of 1985 for notifying us.
https://www.tributearchive.com/obituaries/23980492/carol-ann-pixley