"Friends, on behalf of the Payne family I am sad to announce that Michael "Mike" Payne (OHS class of '85) passed away unexpectedly last Friday morning. Services are this Wednesday, August 11, 2021, with viewing at 10:00am and funeral service starting at 11:00am, at St. Thomas Aquinas Church in East Lansing. Lunch immediately following at Coral Gables.
"Please keep Mike's mother Jan, his sister Kim and brother Denny in your thoughts and prayers."
**********************************************************************************************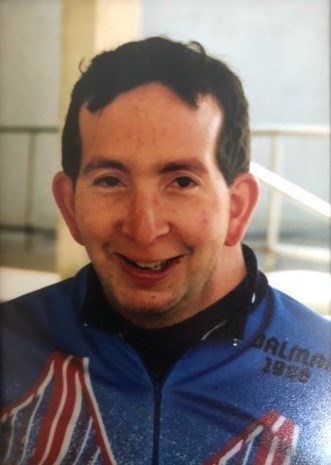 Michael Thomas Payne class of 1985, February 4, 1965 - August 6, 2021 of Okemos, Michigan and Fountain Hills, Arizona, age 56 passed away unexpectedly on August 6, 2021.
Michael graduated from Okemos High School in 1985 and served the State of Michigan for 31 years, retiring in 2018. He was an accomplished cyclist and completed 14 Dalmac tours and numerous other bike tours. He was an avid sports fan and attended many local, regional and national sporting events. He enjoyed many travels with his family and camping trips with his brother Dennis. Michael faced the many challenges in his life with fortitude, perseverance, courage, humor and grace. He was a dear friend to many and will be sorely and deeply missed by his family and friends.
The Funeral Mass will be celebrated at St. Thomas Aquinas Parish, 955 Alton Rd., East Lansing on Wednesday, August 11 at 11:00 am with visitation at the church at 10:00 am with Father Matthew Bonk officiating. Interment will be at St. Joseph Catholic Cemetery.
Those desiring may make memorial contributions in Michael's name to St. Thomas Aquinas Parish or a charity of one's choice. Online condolences can be made at www.greastlansing.com
https://www.dignitymemorial.com/obituaries/east-lansing-mi/michael-payne-10298694?fbclid=IwAR3S5y2fpywCLkKyV-QqU1wZhol8rpP2Z37yle1s0YThJweeUaxjdfx9_Mg