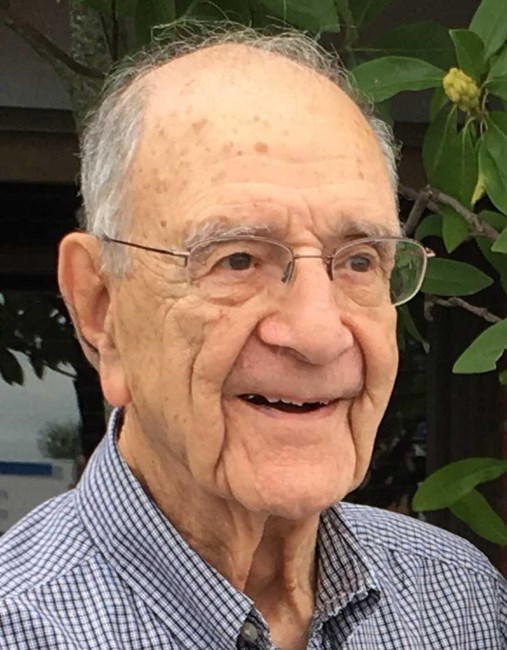 Ira H. Weaver, Jr. Kinawa Middle School teacher 1965-1985, Voice Music, English, Social Studies, June 29, 1924 - November 10, 2021, died after a brief illness. He was born on June 28, 1924 in Moatsville, West Virginia. He moved with his family to southern Ohio at a very early age and grew up near Chillicothe. Ira graduated from Centralia High School in Ross County, Ohio in 1942 and immediately enlisted in the U.S. Army. He was selected for the aviation training program and learned to fly single-engine fighter aircraft. After training, he was stationed with an Army Air Forces fighter squadron in the Southwest Pacific. Ira was wounded while on a mission over the Philippines in December 1944 and received the Purple Heart and would receive numerous Air Medals as well. At the end of the war, Ira was discharged and returned to the U.S., where he attended the University of Michigan on the G.I. Bill. In college he studied music, which was a lifelong passion. Upon completion of his studies in Ann Arbor, Ira began a job in Lapeer, Michigan, where he taught vocal music at the Lapeer junior and senior high schools and led his students in many community concerts and musicals. While living in Lapeer, he met and married Judith Donnan, but the marriage eventually ended in divorce. While teaching in Lapeer, Ira made many lifelong friends and became a talented photographer and woodworker.
Ira (Ike) remarried, and he and his wife Arla (née Bolton) relocated their family to Okemos, Michigan, where he took a job with the Okemos Public Schools. For nineteen years he taught vocal music, English and social studies. Ike retired from teaching in 1985. The family moved to the countryside near Williamston, Michigan in 1969.
They spent many summers traveling across the country visiting numerous national parks and other points of interest. For several years, he and Arla resided in St. George, Utah during the Michigan winters, allowing for many visits to nearby parks for photography trips. Ike also took joy in photographing the lighthouses along the Great Lakes coasts of Michigan. He shared his many interests with his family, instilling a love of travel, learning, nature, and reading in all his children and grandchildren. Throughout his life he was devoted to playing the piano, primarily classical works. He was always curious, and he loved learning new things. In fact, when he and Arla were looking for a house, he read a book on how to build a house and then built the house in which the family lived for three decades.
Ira (Ike) Weaver is survived by his wife of 55 years, Arla; daughter Jane (Bill Davis) Weaver, stepsons Michael (Linda) Teays and Stephen (Karen) Teays, and son John (Cathleen) Weaver, seven grandchildren, two great grandchildren, and siblings Charles (Darlene) Weaver and Shelby (Pete) Shaffer.
At this time, no services are planned.
Our thanks to Jill K. Baker and for sharing this sad news.
https://www.dignitymemorial.com/obituaries/williamston-mi/ira-weaver-10448140