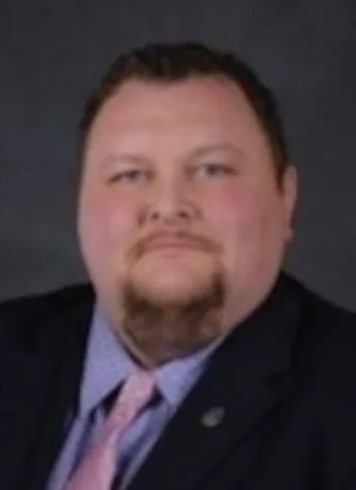 Jordan James Kingdon class of 1997, age 43, passed away unexpectedly on June 9, 2022. Jordan was born on December 24, 1978 in Lansing, Michigan to Greg and Jill Kingdon. He was baptized in the Jordan River in East Jordan, Michigan.
Jordan was a dedicated and loving father to his two children: Jillian Kingdon and Ethan Kingdon.
Jordan was an alumnus of Okemos High School and the University of Massachusetts where he competed as a ski racer.
Jordan had worked for the Lansing Lugnuts, the National Basketball Association Hall of Fame, And the Michigan Bankers' Association.
Since 2009, he had worked for the Michigan Credit Union League serving as a Representative and as a Director Of Government Affairs. He represented the League to directly support the credit unions in the two areas he treasured: the Upper Peninsula and Northern Michigan. The League recognized Jordan as a valued member to the entire League and credit unions with its Personal Leadership Award in 2015 and 2018. His great impact to furthering the credit union movement was highlighted by being the recipient of the Outstanding Team Award in 2014 and 2016 for his work in governmental affairs.
Jordan had a passion for his connections with people, politics, fishing, sports, and trading in sports memorabilia.
Jordan is survived by his parents, his two children, Aunt Jackie DeVos, and his many cousins and their families.
A Celebration of Life Service will be held on Thursday, June 30 at 1:00 PM in the Kellogg Center at Michigan State University. Jordan's cousin, Pastor Dustin DeVos, will officiate. A luncheon will follow at the Kellogg Center.
In lieu of flowers, those who wish, may make memorial contributions in Jordan's memory to Trout Unlimited at www.michigantu.org or P.O. Box 442, DeWitt, MI 48820.
The family is being served by Gorsline Runciman Funeral Homes East Lansing Chapel. To leave a cherished memory or words of sympathy for Jordan's family please visit www.greastlansing.com.
---
Lansing State Journal 15 Feb 1992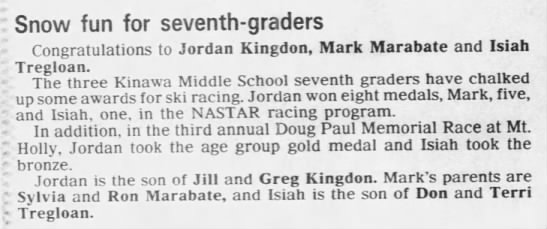 ---
Lansing State Journal 17 Feb 1995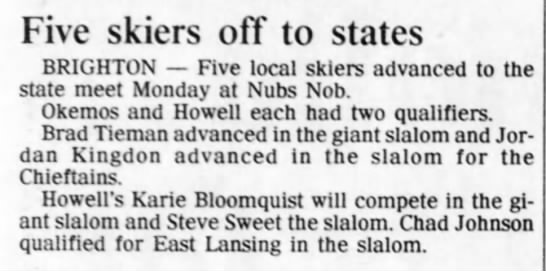 ---
Lansing State Journal 15 Feb 1996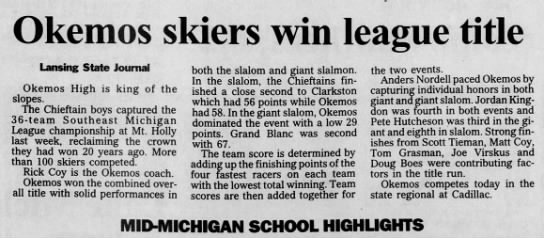 ---
Lansing State Journal 15 Jan 1997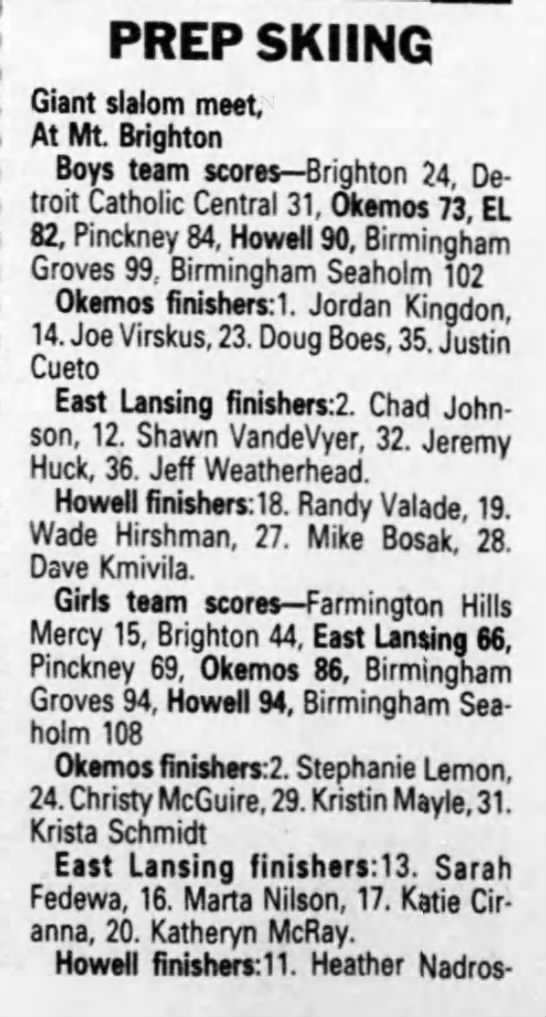 ---
Lansing State Journal 30 Jan 1997

---
Lansing State Journal 26 Feb 1997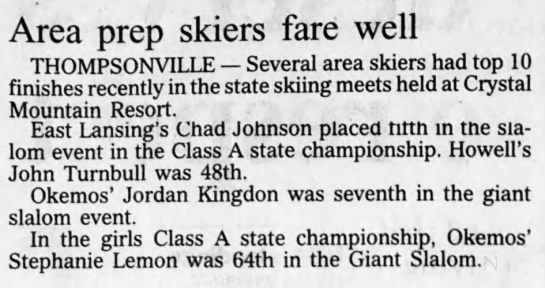 ---
Lansing State Journal 27 Mar 1997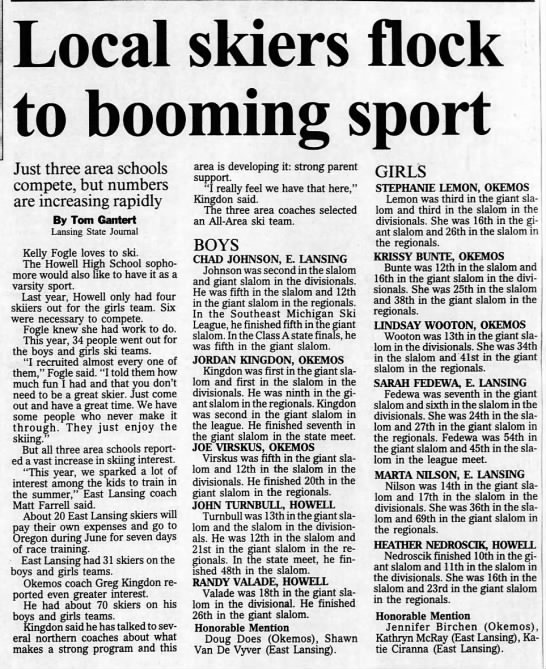 ---
https://www.dignitymemorial.com/obituaries/east-lansing-mi/jordan-kingdon-10786570