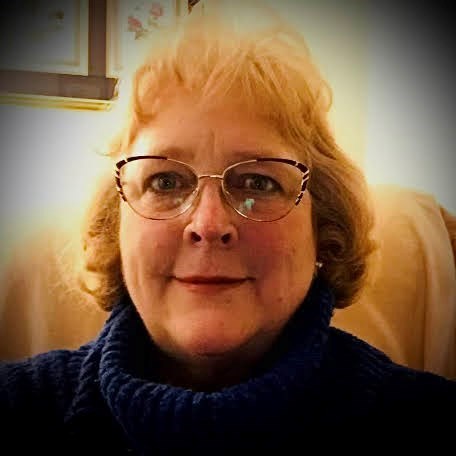 Dawn Christene Jennings class of 1975
December 2, 1956 – February 3, 2022
Dawn C (Rhoades) Jennings of Okemos, age 65, passed away on Thursday, February 3, 2022, as a result of a long battle against complications from COVID, despite being fully vaccinated. Dawn's three children were able to be with her to comfort her when she left this world.
Dawn was a beloved mother, grandmother, sister, daughter, partner, caregiver, healer, and friend to many, and a lifelong resident of the Greater Lansing area. She was born in Lansing on December 2, 1956, to Dallas and Doris (Richards) Rhoades. She was preceded in death by both parents; stepmother, Dolores (Dunn, Kranz) Rhoades; grandparents, Harold Richards, Ada (Barber) Richards, Lewis Rhoades, and Bertha (Buck) Rhoades; and many cherished aunts and uncles.
Dawn loved her family and is survived and remembered by: 2 brothers, Dale and Dean Rhoades; 3 children, Jennifer Weston (partner Adam Delaney), Teddy (Ashleigh) Jennings, and Ben (Brittany) Jennings; 8 treasured grandchildren; her partner, Mike Donaldson; and his sons, Andrew and Jamie (Jessica) Donaldson; aunt, Bernice (Rhoades) Rayburn; close friend, Kathleen Manning; a wealth of cousins to whom she was close throughout her life; and many friends from school and her career as a nurse.
Dawn was passionate about being a good student and becoming a successful nurse. She graduated in 1975 from Okemos High School where she participated in student council, Girl Scouts, the OHS women's basketball team, OHS choir, and the National Honor Society. She was also a member of 4-H and showed horses with her parents and brothers at the Ingham County Fair. In college she was a Candy Striper, a member of Sigma Theta Tau sorority, and graduated Magna Cum Laude in 1979 from the University of Michigan's Nursing School.
Dawn was a skilled and compassionate caregiver. After college, she became a registered nurse and worked at General Motors RE Olds plant in Lansing. Later in life Dawn worked several years in a dialysis center before settling into her last position providing home care nursing services. She had a special place in her heart caring for adults advanced in years, and a special knack for honoring their life story. She stayed close to her parents and siblings throughout her life and was proud to be the owner and caretaker for the sesquicentennial Stillman Pioneer Farm in Alaiedon Township.
Dawn loved her community. During her adult life when she wasn't working as a nurse, she was a dedicated mother, Girl Scout troop leader, Boy Scout den mother, and patron of the OHS Band and Orchestra programs. She was also an active member at Okemos Community Church where she participated in the bell choir. After her children graduated from school, Dawn loved to share her passion for vegetable gardening, cooking, canning, horses, dogs, crocheting, celebrating family traditions, spending time with her grandbabies, and promoting interest about local history.
Dawn's family invites those who knew Dawn to join them for a memorial service honoring her life on Saturday March 12, 2022 at 1 PM at Gorsline-Runciman Chapel East Lansing (1730 E Grand River Ave., East Lansing, MI 48823) and visitations for her on Friday, March 11, 2022, 2-6 PM and Saturday, March 12, 2022, 12-1 PM at Gorsline-Runciman Chapel, East Lansing. The family asks that all anyone who attends the visitation or Memorial Service wear a properly fitted mask to protect against the spread of COVID. In order to accommodate anyone who may be unable to attend the memorial service in person, Gorsline-Runciman will also make the service available via livestream. Details on livestream links are forthcoming; please check back here for a URL closer to March 12.
https://www.dignitymemorial.com/obituaries/williamston-mi/dawn-jennings-10568700?fbclid=IwAR2adAQxtNSK32hYX8rAlI4cy0L8IREnICB2o6NXUhPkZCJR0yRUWivB1Ck