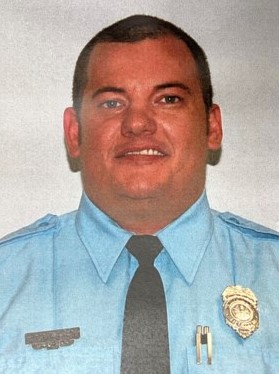 James Ward Swindlehurst class of 2006 left this earth on December 24, 2021, in Lansing, Michigan with his wife, Kayla, his parents and Kayla's parents by his side. Born April 15, 1988, at 8:01pm in Traverse City, Michigan to Wayne and Mary Ann (Wehr) Swindlehurst who view the day of his birth as the best day of their life.
James did everything with such purpose and made everyone that he met feel so meaningful. He used his great passion for life to serve others. James loved his wife, Kayla, with every ounce of his soul, her name rolled lovingly off his tongue, and his eyes sparkled at the thought of her. James lived and loved large with their Great Dane Eli always at his side. James filled a room with enduring confidence, his presence couldn't be missed. With a sense of humor, the ability to tell a story, a strong will, loyalty, and compassion, he touched more lives in his short lifetime than most people ever do. An angel placed on this earth to perform God's work.
James rescued people from car wrecks, restarted hearts, birthed babies, saved countless lives, and comforted many. James loved to ski on Mt. Hood and go white water rafting in Oregon. He was a three-year captain of his ski team and played Lacrosse and Football with great passion. When not playing, he was cheering on his beloved Okemos Chiefs. His friendships so deep that many viewed him as their brother.
He was a born leader with the ability to think fast and maneuver quickly. He used this skill to become one of the best medics who ever served. He became a firefighter and was ever so proud of that role. James had a genius intellect and a memory that forgot no fact and no person. With a never-ending thirst for knowledge his ability to teach was a gift. He courageously took on every challenge. He had a passion for history, especially military history and a greater passion for people. He was proud of his ability to mentor young medics and took this role with all seriousness for he knew that they would face great challenges and be depended upon by people experiencing the worst day of their life.
James' father was his hero, and together they spent hours in their woodshop. Every chance he had; he'd teach other medics about his dad's hemophilia. He accepted no mistakes from anyone, he feared no one, and would speak up to everyone. In a short-staffed intensive care unit James corrected an ICU doctor who was incorrectly attempting to start an IV in his father's arm. The doctor turned the job over to James who skillfully placed the IV. As James left the ICU, he was given the respect of the staff; when he was right, he was right, and he was never wrong.
James was born under miraculous circumstances, placed here to perform miracles and miracles he performed. His was a life well lived. James left hundreds of broken-hearted souls, including family members too numerous to count, friends who will keep him alive in their hearts forever, and a community that he passionately loved. He also left his loving wife and their unborn child. None of it makes sense. James, with such a zest for doing things right didn't leave business unfinished. God has some plan that is unknown to us. James you are a hero and Kayla and your child will now have that family, those friends, and the community to watch over your final miracle; a hero's wife and his child. Rest in Peace and may God be with you.
A Memorial Service will be held at Northpointe Community Church, 505 E. Webb Dr., DeWitt, on Wednesday, Jan. 5, 2021 at 12 noon with visitation beginning at 10 a.m.
Obituary from Gorsline Runciman Funeral Homes and DignityMemorial.com. Notification from Sarah Sanders.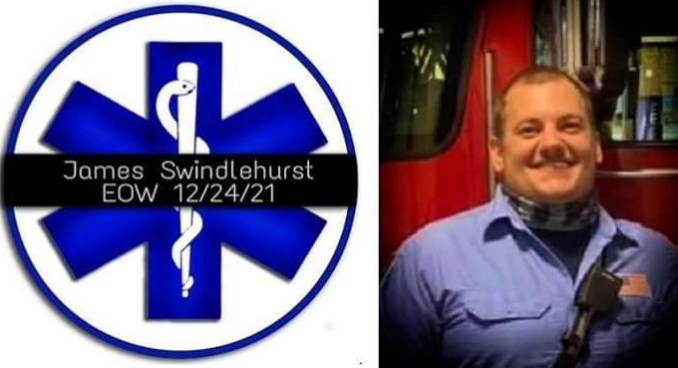 DeWitt Township first responder dies of COVID caught on the job
Published: Dec. 28, 2021 at 10:36 PM EST
Dec. 27, 2021: Michigan COVID cases up to 1,481,480 and 26,650 deaths
"I want it to be known that James was amazing. The community of DeWitt, losing him as a paramedic, they really lost a really excellent provider," said Beth Douglas. "It's heartbreaking."
Douglas paid tribute to James Swindlehurst, who lost his life to COVID on Christmas Eve.
"When I think of James, I think loyalty," Douglas said. "He was loyal to a fault."
First responders -- like Swindlehurst -- are dispatched every day to situations where they are putting themselves at risk. They are often the first line of defense for patients with coronavirus. Douglas, who is also a paramedic, said it's nerve wracking going into people's homes who are COVID positive.
"It's something that we signed up for," Douglas said. "But, it doesn't mean that we want to take the risk."
While it shouldn't take a tragedy like this to help people realize that's important, Douglas is encouraging everyone to hold the ones they love just a little closer.
"Love your loved ones because, even though they're young, it doesn't mean that they're going to be there tomorrow," Douglas said. "And it doesn't mean that something awful can't happen."
She wants people to be honest with the dispatcher when calling 911 regarding COVID. She said crews have responded to calls where the person didn't disclose they had coronavirus and put those in danger.
Swindlehurst left behind a 27-year-old wife who, while mourning, is left with the financial hardships that come from losing a spouse. A GoFundMe has been set up to help the family, you can donate here.
There are also memorial shirts. Proceeds will support Swindlehurst's family. You can get one here.
From Lansing State Journal website:
DeWitt Township paramedic, firefighter dies of COVID-19
Lansing State Journal, Published: Dec. 27, 2021
A DeWitt Township firefighter and paramedic died of COVID-19 on Christmas Eve, according to a Facebook post made by Mercy Ambulance, where he worked.
James Swindlehurst tested positive for COVID-19 on Dec. 1, according to a GoFundMe created to help raise money for his wife while he was in the hospital.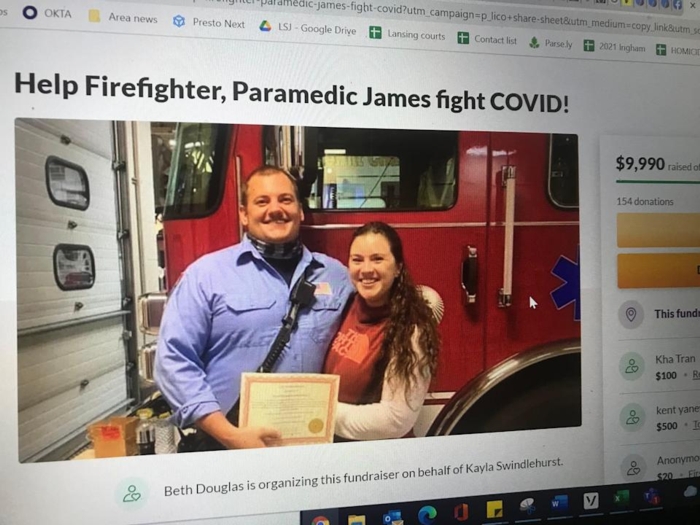 Swindlehurst died the morning of Dec. 24. He contracted the virus while working as a paramedic in DeWitt, according to the GoFundMe.
"James continually served his community selflessly during the pandemic, knowing that he could and likely would contract this virus," according to the GoFundMe page.
Mercy Ambulance wrote in a Facebook post that Swindlehurst served the Clinton County community with pride. They identified him as both a firefighter and paramedic.
"We lost a big part of our Mercy Family yesterday. James- you will be missed greatly," said a post to Mercy's Facebook page. "Fly high Swindle, we got it from here."
https://www.dignitymemorial.com/obituaries/dewitt-mi/james-swindlehurst-10503939