Welcome to the Okemos High Class of 1964 web site! We celebrated the 50 year anniversary of our graduation in 2014....a grand time was had by all. We had a great turnout, renewing friendships made long ago.
55th Reunion--2019
Plans are being formulated for our 55th during the OHS homecoming week, September 20-22, 2019. Visit our class website for the latest details.
Click here for our photo gallery.
Hey! Here's a hoot! Who are these guys...there's a story here...lots of them.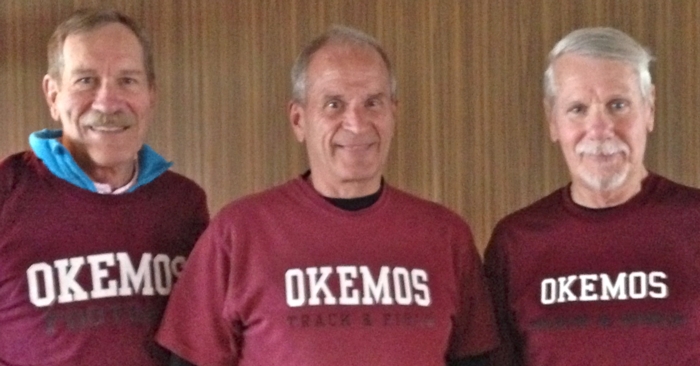 Greg Miller Jon Overholt Roger Link
H. Owen Reed
Proud Chieftains fly their colors high, maroon and white unfold.
Through endless years of days gone by this wondrous tale is told:
Beside a stream where Indians dreamed and planned their life anew,
There stands a school both proud and strong,
Praise Okemos so true.