Reprinted from the Pauline Lang scrapbook 1940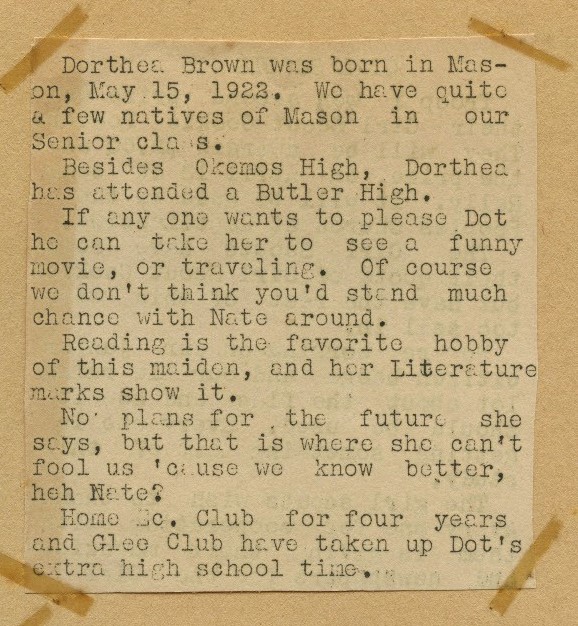 Dorothea E. Brown, daughter of Clarence C. (1891-1938) and Eva M. (Miller) (1902-1963) Brown, was born 15 May 1922 Mason, Ingham County, Michigan. Dorothea graduated in 1940 from Okemos High School. She had a brother, Denzil O. Brown (1920-1967) who graduated from OHS in 1939. Denzil was a World War II veteran and in 1967 became a murder victim.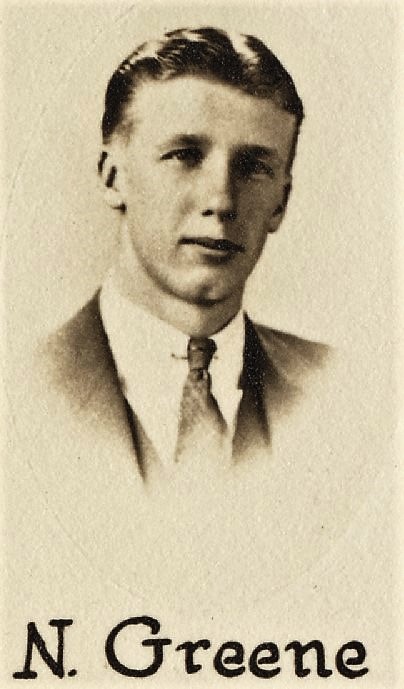 Dorothea married, 5 October 1940 East Lansing, Ingham County, classmate Charles Nathan "Nate" Greene. Charles was an Army veteran of World War II. Dorothea died 27 April 2001 Lansing, Ingham County. Charles, born 7 May 1921, died 11 May 2001. Dorothea and Charles were interred Leek Cemetery, Okemos.
Lansing State Journal (Lansing, Michigan) Monday 30 April 2001
GREENE, DOROTHEA E.
PERRY
FORMERLY OF EAST LANSING
Age 78, died April 27, 2001 in Lansing, following complications due to stroke. She was born May 15 1922 in Mason, the daughter of Clarence a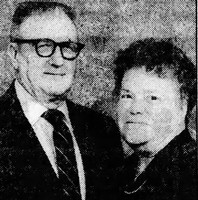 nd Eva (Miller) Brown. She was a 1940 graduate of Okemos High School. Charles Nathan Greene and Dorothea E. Brown were united in marriage on October 5, 1940 in East Lansing. She was a member of Towar Hart Baptist Church in East Lansing. Dorothea enjoyed homemaking, gardening, sewing and fishing. She was preceded in death by two brothers, Denzil and Marvin Brown. Surviving in addition to her husband Charles are their children, Judith (Keith) Haines and Waterford, MI, Janice (William) Nash of Owosso, MI, Randall Greene of Indianapolis, IN; three grandchildren, Jennifer and Kurt Haines, Jonathan Nash; sister, Audrey (Conning) Warren of New Port Richey, FL. Funeral services for Dorothea will be held Tuesday, May 1, at noon at the Gorsline-Runciman Co. East Chapel, 1730 E. Grand River Avenue, East Lansing with Pastor Kenneth L. Ridge of Towar Hart Baptist Church, officiating. Interment will follow in Leek Cemetery, Mason.