Haygouhi "Huguette" Keshishian, Armenian daughter of Stepan (1885 - ?) and Hayganoush (Mesjan or Mesdjian) (1890-1983) Keshishian, was born 12 January 1912, Eskisehir, Eskisehir Provence, Turkey. Her father arrived in the United States about 1913. Little is known about Huguette until the mid-1940's when she came to Michigan. She was listed in 1947 as an Michigan State College language assistant and graduate of French University, Beyrouth, Lebanon. Saint Joseph University (French: Université Saint-Joseph de Beyrouth, "USJ") is a private Catholic research university in Beirut, Lebanon, founded in 1875 by the Jesuits. (Reference: Google). Huguette also attended the American University in Beirut.
Lansing State Journal (Lansing, Michigan) Tuesday 29 June 1948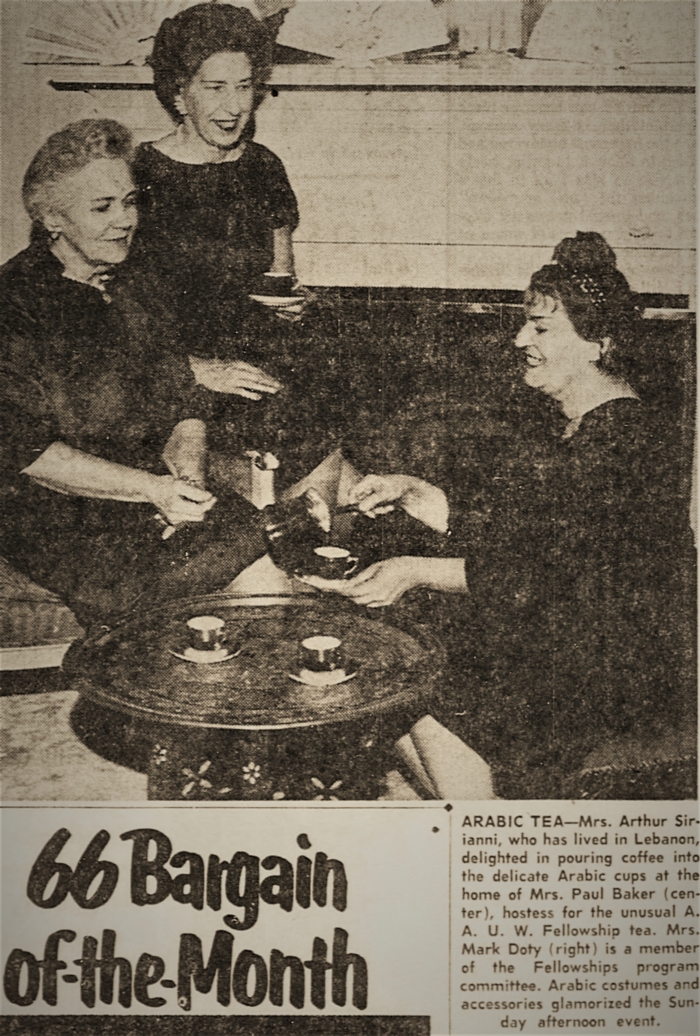 Miss Haygouhi Keshishian, 147 Haslett street, East Lansing, has been announced as one of the 26 winners of scholarships to students of Middlebury college's French summer school. The scholarships were awarded by the French government.
On 13 May 1949 in East Lansing, Ingham County, Michigan, Huguette married Arthur William Sirianni. Arthur, born 3 September 1908, Ellwood City, Lawrence County, Pennsylvania, was of Italian heritage. He taught college in Erie, Erie County, Pennsylvania from 1940-1943. Arthur was also a talented organist. He joined the US Navy and served honorably during World War II from 1943-1946. Arthur began his career at Michigan State College in 1947, becoming a professor of Foreign Languages. From 1954-1956 he was a Fulbright Scholar in Rome, Italy. He retired from MSU in 1972.
Huguette taught French and Spanish at Okemos High School during the 1957-1958 school year. She later became a Foreign Language Examiner for doctoral candidates at Michigan State University.
Arthur died 20 November 1979, Ingham County, Michigan. Huguette died 22 June 2000, Ingham County. They were interred East Lawn Memory Gardens, Okemos, Ingham County.
Lansing State Journal (Lansing, Michigan) Wednesday 28 June 2000
HUGUETTE S. SIRIANNI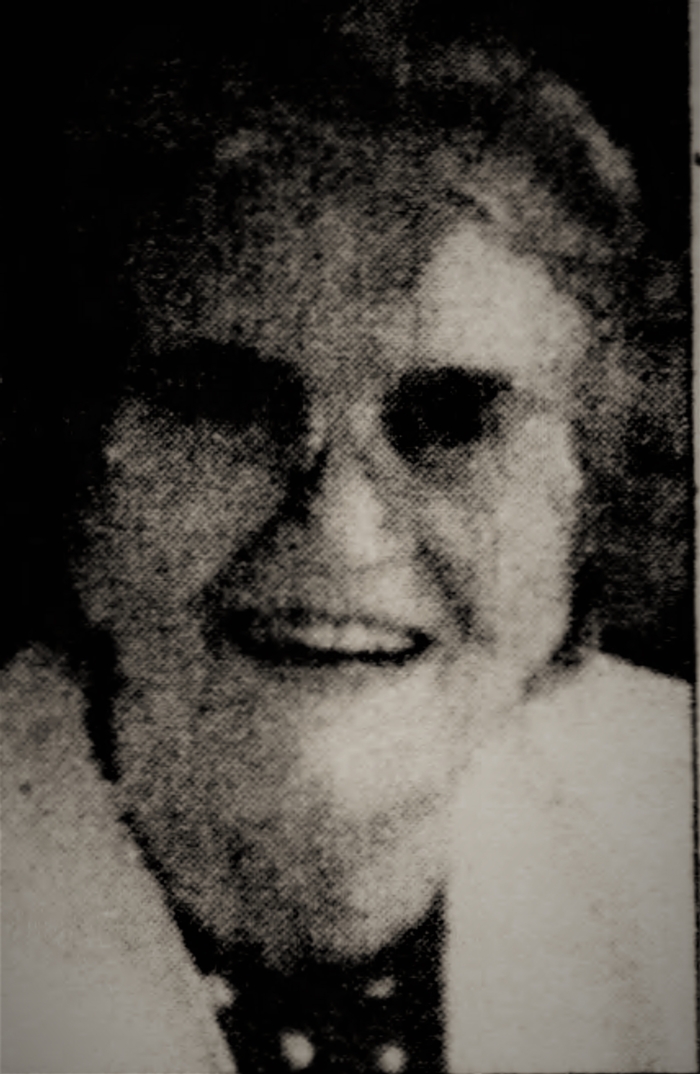 EAST LANSING
Born January 13, 1912, of Armenian parents in the city of Eski-Shayer, Turkey; died June 22, 2000, at the age of 88. Huguette retired from MSU as a Foreign Language Examiner for the Doctor Candidates after more than 30 years of faithful service. She was preceded in death by her husband, Arthur W. (1979). Surviving are 2 sisters, Arax Paboudjian of Montreal, Quebec, Canada and Nora Mouradian of East Lansing; many nieces and nephews, including Albert (Monica) Mouradian of East Lansing, Anni Malek of Ottawa, Canada, and Vicken (Penny) Paboudjian of Pointe Claire, Quebec, Canada. The family will receive friends on Thursday at 10 a.m. until service time at the Church. The Funeral Mass will be celebrated Thursday, June 29 at 11 a.m. at St. Thomas Aquinas Catholic Church, 955 Alton Rd., East Lansing, with the Rev. Karl L. Pung, Parochial Vicar, officiating. The Rite of Committal will be held in East Lawn Memory Gardens, Okemos.