Class of 1985 and Class of 1986
Announcing Elizabeth and Catherine Atkins
Authors, TV Host, Actors and Ghost Writers
Thursday, November 9
with Jennifer Garmon's Creative Writing Class at the High School
Lunch Reception at Schuler's Book Store, Meridian Mall
What a wonderful day with Okemos students!
(Would you like to read the email chain to make this event happen? click this line)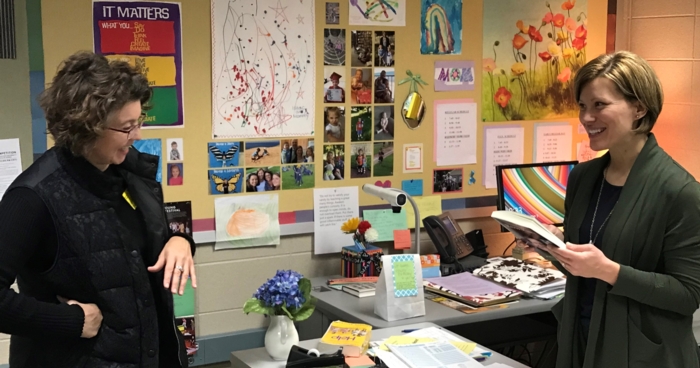 Catherine Atkins with Creative Writing Teacher Jennier Garmon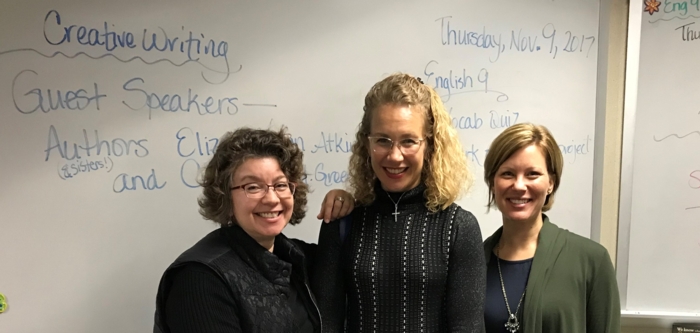 Catherine * Elizabeth * Jennifer Garmon
---
---
Christine Sermak
Principal
Okemos High School
"We appreciate you bringing back our amazing OHS alumni! It is so beneficial for our students and faculty."
Thanks Rod, Christine
Nov. 13, 2017
---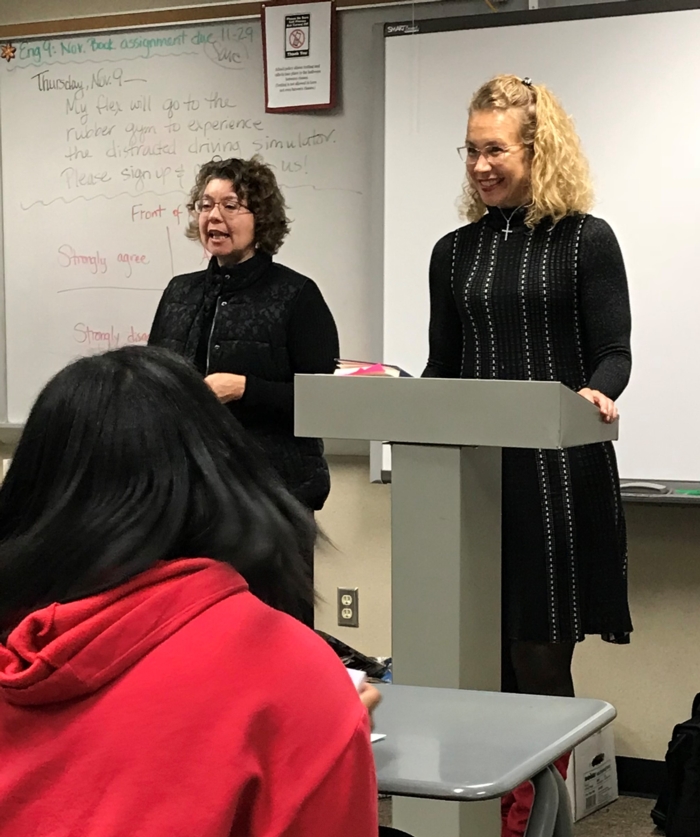 Catherine Atkins Greenspan '85 and Elizabeth Atkins '86 talking to Creative Writing students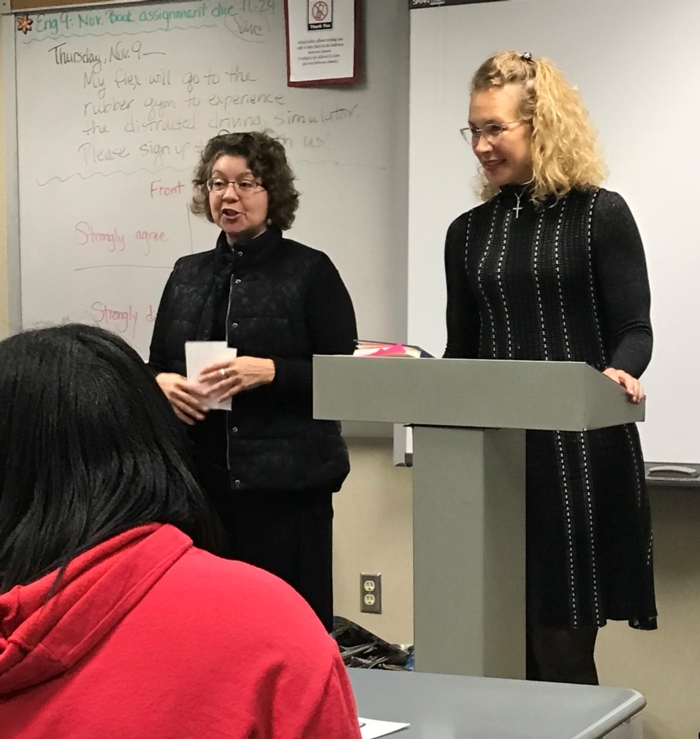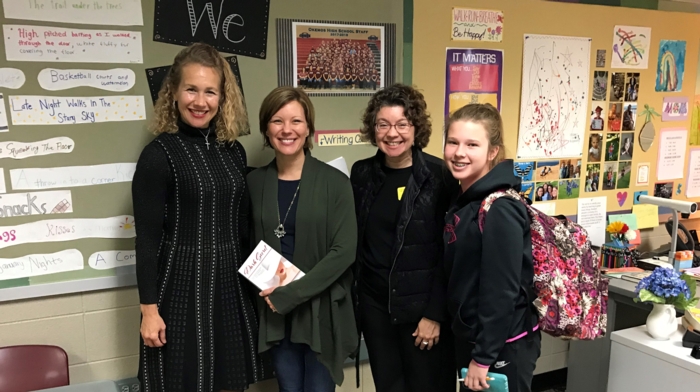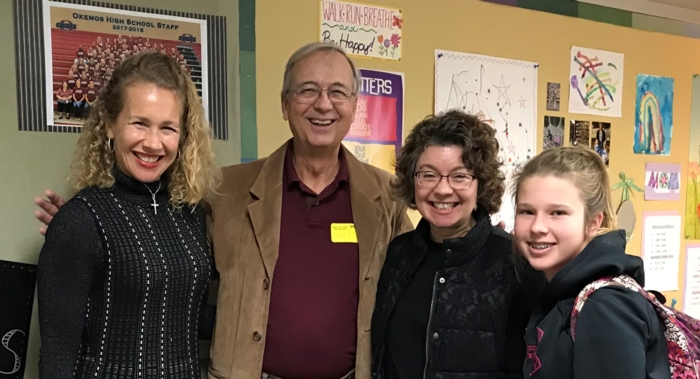 Elizabeth, Jennifer Garmon, Catherine and student Olivia Terry (Rod Ellis photo bombing the pic)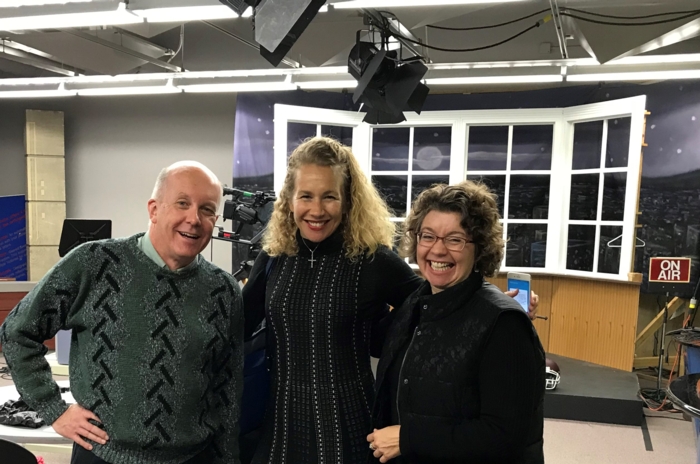 Matt Ottinger with Elizabeth (also a TV host) and Catherine in the Okemos Channel Studio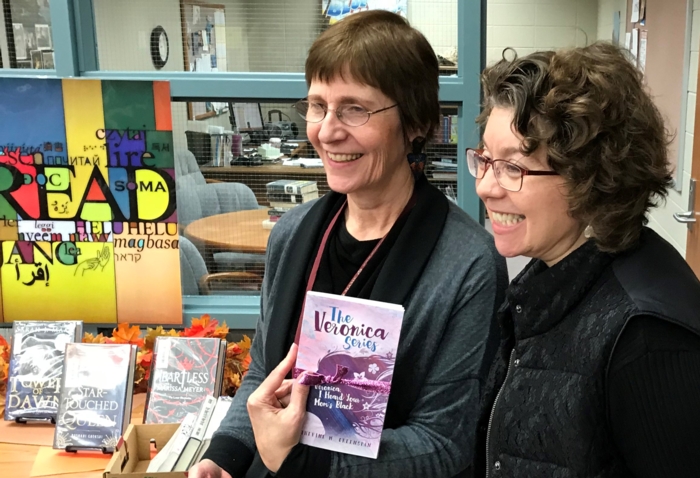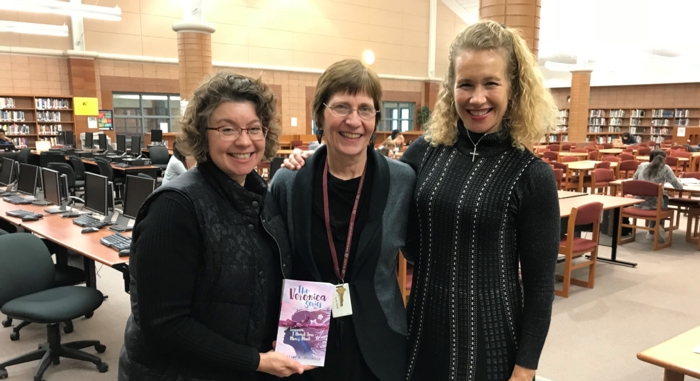 Librarian and English Teacher Sandy Fields holding Catherine's latest book, The Veronica Series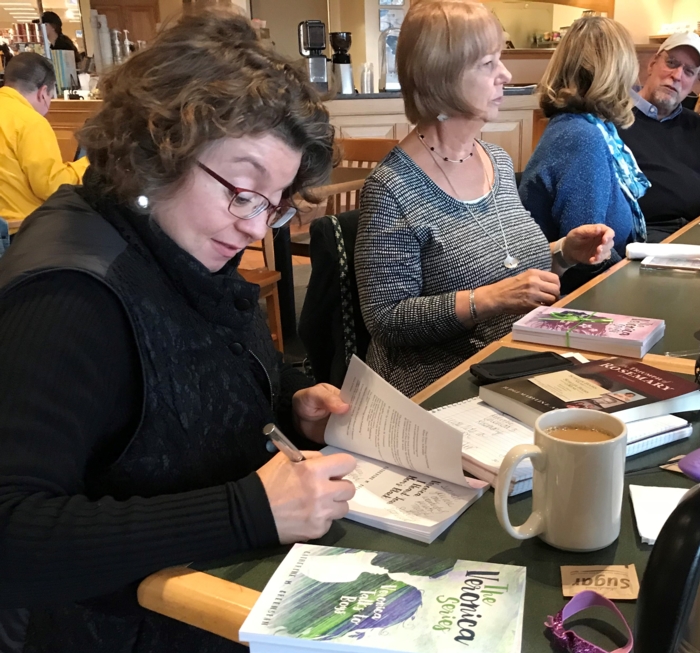 Book Signing at Schulers Book Store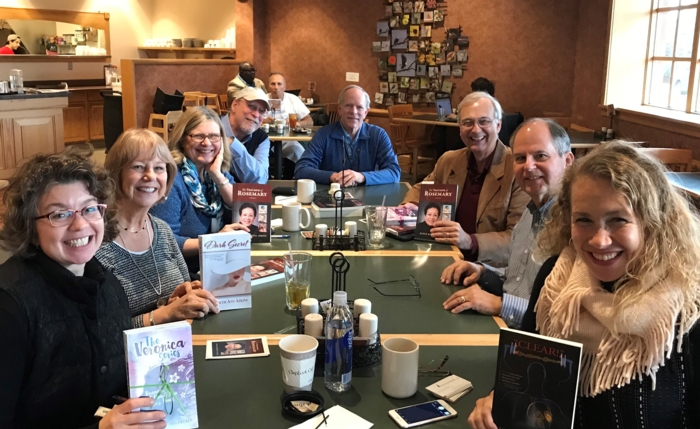 Catherine Atkins (Greenspan), Jill Slocum (Tribell), Deb and Dave Premoe, Dave Winters, Rod Ellis, Sky Tribell, Elizabeth Atkins