Catherine Atkins-Greenspan '86
and Elizabeth Atkins '85
Introduced their Mother to OHS Students! Thursday, May 10, 2017 in the OHS Kiva.
The Atkins sisters are authors, ghost writers, actors and TV HostT
They met with the Creative Writing class last year; they were in Okemos for book signing at Schuler's Book Store at 7:00 Thursday evening.
The next day, Judge Atkins addressed the Graduates at Saginaw Valley University.
Alumni were invited to both Thursday events:
3:00 OHS Kiva and 7:00 Schuler's Book Store in the Meridian Mall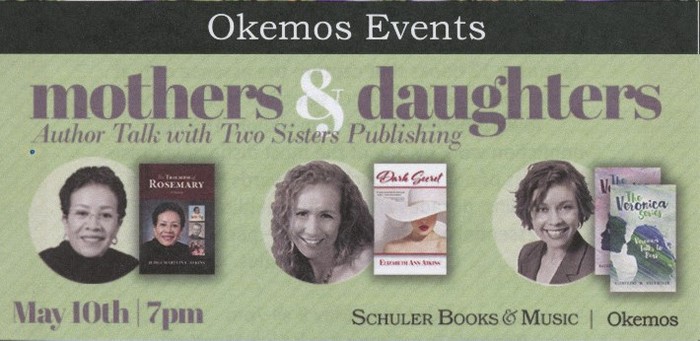 The OHS event is sponsored by the
OHS Black Student Union
Pam Williams, Advisor
What a Wonderful Event !
Superintendent of Okemos Public Schools, Alena Zachery-Ross introduces the Atkins family at the High School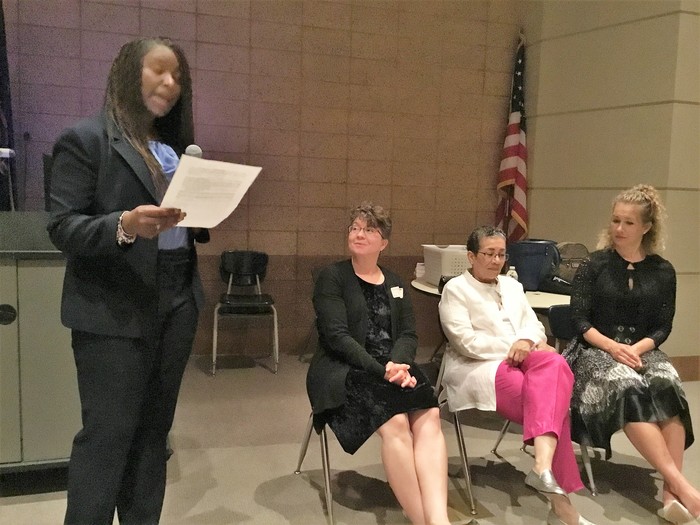 Elizabeth Atkins '85 Judge Marylin Atkins Catherine Atkins-Greenspan '86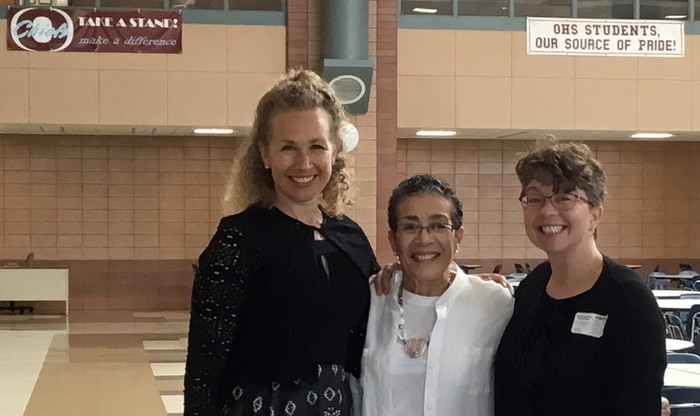 That evening at Schuler's Book Store, the Atkins family with Alena Zackery-Ross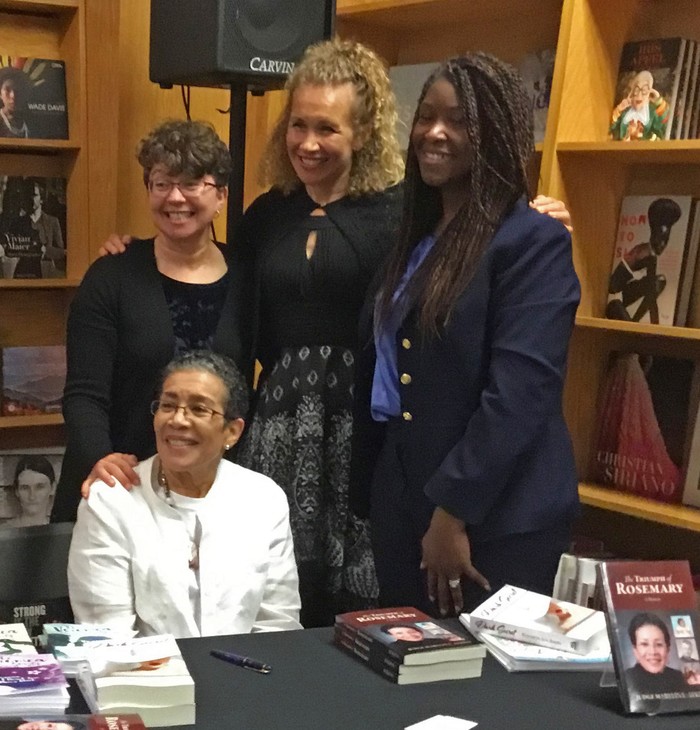 The Atkins sister's former teachers came out to the book signing at Schuler's in the Meridian Mall
Kate Marsh taught French 1974 to 2008, Anita Hammerle and Marcia Tanner taught English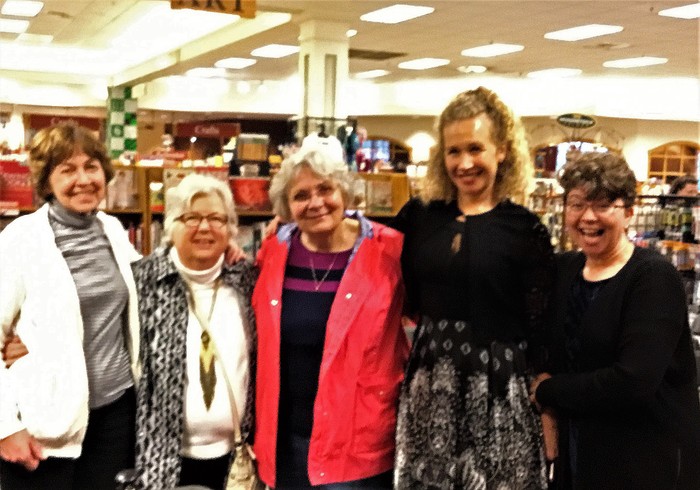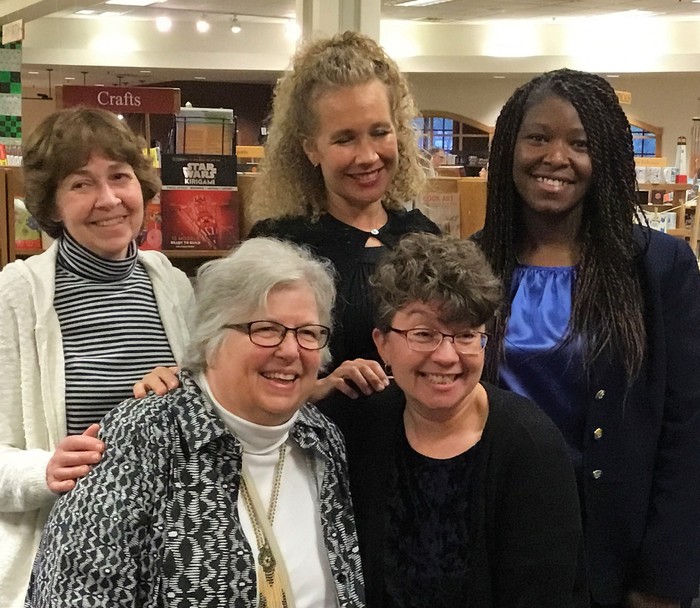 Former Okemos teachers and Superintendent Zackery-Ross.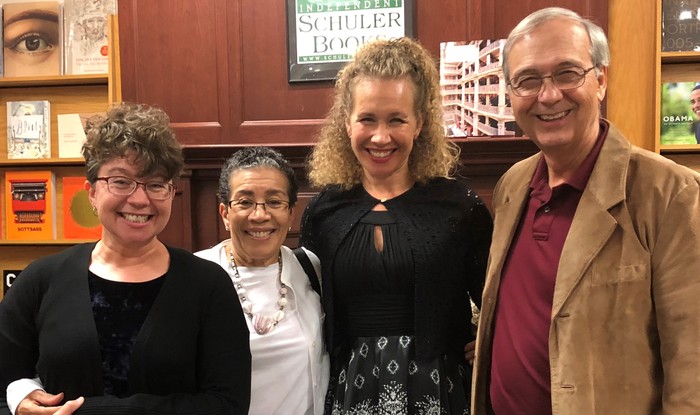 Watch Judge Atkins address Saginaw Valley State University
Catherine Judge Marylin Elizabeth with Alumni Assoc. President Rod Ellis '65