James Gerald "Jim" Phelan class of 1964, son of Gerald Edward (1914-1984) and Ethel Virginia (Hodgins) (1914-1999) Phelan, was born 21 March 1946, Michigan. There were 4 childen in Phelan household; Perry, Donald, Jim and Linda. Jim graduted in 1964 from Okemos High School and then went on to recieve a degree from Lansing Community College, Lansing.
Jim died 16 January 2022, Palmetto, Manatee County, Florida. At the time of death he was married to Jane M. (Haller). Jane, daughter of Milton C. (1922-1990) and Dallas (Pence) Haller, was born 15 June 1946 and is a native of the Howell, Livingston County area.
James Gerald Phelan
MARCH 21, 1946 – JANUARY 16, 2022
IN THE CARE OF Groover Funeral Home at Mansion Memorial Park
James Gerald Phelan, age 75, of Palmetto, Florida passed away on Sunday, January 16, 2022. James was born March 21, 1946.
Lansing State Journal (Lansing, Michigan) Sunday 3 June 1979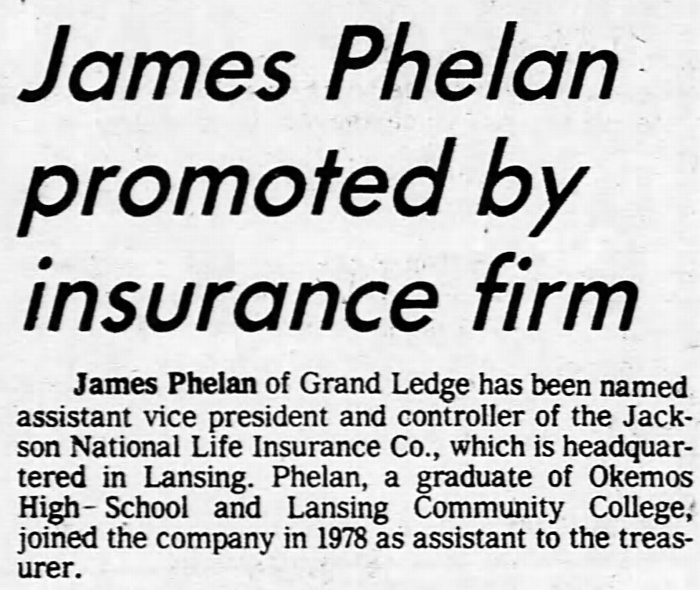 Lansing State Journal (Lansing, Michigan) Sunday 7 February 1982