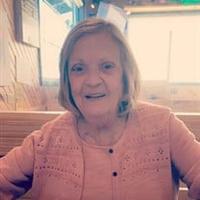 Suzanne "Sue" Lynn Moray, daughter of Clayton Alvin (1918-2003) and Norma I. (Hoag) (1923-2004) Moray, was born in Lansing, Ingham County, Michigan on 22 January 1945. She was a 1963 graduate of Okemos High School and went on to further her education by graduating from Arugubright Business College and attending Lansing Community College.
Sue married fellow OHS graduate, class of '64, Terry Thomas (1946-2007) on 29 March 1969, Ingham County, Michigan. The couple had 3 children, Meridith (1970-2000), Joe and Sara. Terry and Sue divorced 17 February 1987, Franklin County, Ohio. Sue married Gary Dennis Elwood 12 December 1991, Franklin County, Ohio. They were divorced 7 July 2000, Wyandotte County, Ohio.
Sue passed away 7 July 2021, Lewis Center, Delaware County, Ohio. She was laid to rest near her daughter Meri in Dublin Cemetery, Dublin, Franklin County, Ohio.
Obituary for Suzanne Lynn Elwood
Suzanne Lynn Elwood of Lewis Center, Ohio Age 76 passed away on July 7, 2021. She was born on January 22, 1945, in Lansing, MI.
She is preceded in death by her parents Clayton and Norma Moray, brother David (Debra) Moray, and beloved daughter Merideth Thomas of Dublin, OH. Sue is survived by her children Joe (Heather) Thomas of Powell, OH, Sara (Ashley) Sample or Durham, NC; grandchildren Ashley Mann; and step-grandchildren Andrew (Jamie) Kelly and Ryan Kelly. She also loved her families' past and present pets. Bud, Callie, Lucy, Riley, Princess, Brody, Cheddar, Olive, Gouda, Layla, and Oso.
Sue loved arts and crafts but was most passionate about coloring and custom picture framing. For 20+ years, she delivered World Class Customer Service to anyone wanting to put their lifelong passions on display.
The family will be honoring Sue's wishes by having a private ceremony honoring her life.
Schoedinger Funeral and Cremation Services, Dublin, Ohio