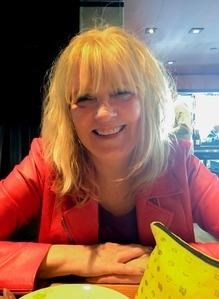 Elaine Jean MacNeil class of 1967 moved on to her eternal "beauty" rest on July 8, 2021, in Norton Shores, MI. Her favorite person, niece Grace MacNeil, was by her side.
Born in Detroit, Michigan in 1949 to Neil J. MacNeil Sr. and Shirley (Hamblet), the 1967 Okemos High School graduate discovered early on she had a penchant for everything related to reading, learning, and continuing her education. Not to mention, breaking rules and eliminating barriers for women along the way.
In 1956, her brother Neil MacNeil Jr. arrived, and Elaine loved him throughout her life. With many aunts, uncles, and cousins as part of her team, she discovered and learned the definition of passion through family gatherings and lake life in Michigan.
Early on, Elaine showed she was unlike most. From forcing her father to help her with fifth-grade homework every single night to being a lone woman majoring in International Business at Western Michigan University. Elaine displayed what it took to be the best.
After her parents' relocation back to Michigan late in their lives, Elaine was drawn to take care of the people who raised her. She loved her father so much she moved him into a house on Mona Lake in Norton Shores. In an unfortunate turn of events, Neil J. MacNeil Sr. lost his battle with life much sooner than anticipated.
Fresh out of college in 1971, Elaine started her retail experience at Jacobson's department store, doing everything it took to engulf herself in learning the world of retail sales. She studied and learned hands-on about everything that had to do with brands, placement, how workers communicated about products, and how product messages affected people's confidence. In her professional career, she became a Buyer and Divisional Merchandise Manager, and then a Vice-President of Stores for I. Magnin & Company, a San Francisco-based high fashion luxury department store. She became a Vice President at Burberry's in New York. Victoria's Secret in Columbus, Ohio, was another move that led her to become the best at her work and art where she headed up their fragrance division. In 2005 at 56 years old, Elaine joined the ranks of Urban Decay Cosmetics in California as a senior member of the executive team. Her efforts were instrumental in helping build UD from an unknown brand into a billion-dollar global beauty brand. Elaine was well known and respected for her beauty industry knowledge and understanding of the female consumer. She was a focused expert in building sales by working closely with major retailers and employing innovative selling strategies that were often later copied by competitors. The "Glass Ceiling" never had a chance to hold Elaine back as she became the first-ever woman President of Urban Decay, a division of the international beauty corporation L'Oreal, based in Paris, France. In 2016 at the age of 66, Elaine went on to be an advisor for L'Oreal's Luxury Division until her retirement in 2020.
Elaine was passionate about her vast network of friends including the people she worked with and was always willing to offer a helping hand. She also liked to mix fun and college sports into her work. Elaine was dearly loved and will be greatly missed by her industry colleagues and friends, many of who reside in Orange County, CA. Elaine never stopped working...
Elaine is survived by her brother, Neil J. MacNeil Jr., and the love of Elaine's life, her niece, Grace Joy MacNeil. She was preceded in death by her parents.
A celebration of Elaine's life will be held Saturday, August 7 from 5-9 PM at Lido Sands Community Park (4800 River Ave.). Food and beverages are provided. There will be an ocean flower toss, music, and honoring words for our dear friend Elaine. Please bring your favorite flowers for Elaine to toss into the ocean. To help the family plan, please RSVP by Wednesday, August 4, 2021, to macneilcelebration@gmail.com if you are able to attend.
MEMORIALS to Western Michigan Christian High School/Middle School (www.wmchs.net) will be appreciated. Share memories with the family at their online Guest Book at www.sytsemafh.com Arrangements by The Lee Chapel of Sytsema Funeral and Cremation Services, 6291 S. Harvey St., Norton Shores, MI 49444 (231) 798-1100.
Published by Orange County Register on Aug. 3, 2021.
https://www.legacy.com/us/obituaries/orangecounty/name/elaine-macneil-obituary?id=14244881