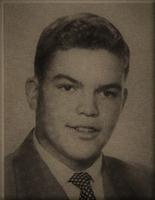 Donald K. Whitmyer, class of 1953
April 16, 1935-June 20, 2021
Don passed away at Botsford Hospital, Farmington Hills, Michigan at age 86. The proximate cause of death was renal failure complicated by heart and age-related issues.
He was born to John F. and Naomi W. Whitmyer, Okemos, Ml, the second of four children, John I. (Jack), Nancy C.and Kenneth G. Whitmyer ; John I. survives. Don married Nancy Smart, Petoskey, Ml, to them, Cassie Johanna, James Harvard and Patricia Ruth were born. He is also survived by four grandchildren:Jenny and Carrie Schmolt, Jacob D, and Isaac J, Whitmyer .
Don was reared in Okemos, graduating from Okemos Consolidated Schools, playing football in his senior year, attending Lansing Community College, and graduating Michigan State University in medical technology and a post graduate program in hematology, at Ohio State University. Don was most proud that he graduated from college, he never thought this would happen.
Following high school graduation, he enlisted in the United State Air Force, specializing in munitions. He made sergeant and fought through the Korean War. He was assigned to the Strategic Air Command, which he referred to as "Uncle Curt's army." He did a one-year stint at Goose Bay Labrador; otherwise, as he said, "his only claim to fame in the Air Force, was that he loaded the bomb that took out the Bikini Atoll, in the Pacific Ocean."
His professional work began in Petoskey, with an internship and then staff work at the Burns Clinic. He moved onto other labs within and out of Michigan, but primarily in the Detroit Metro area. Additionally, he became a tax preparer and an enrolled agent for the H&R Block Co., a position which he held for thirty years.
Private flying and shooting were his hobbies in his younger years; by mid-life golf became his hobby, this he continued through his latter seventies, when heart surgery was necessary. After his surgery he tried, unsuccessfully, to get back into the game. Once, when I was with him on the course and at the drive line, duffed a drive. He sputtered to himself, "hell, I could have thrown it farther than that.'' Soon thereafter he gave up golf. He also enjoyed woodworking and investing; he was very successful at the latter.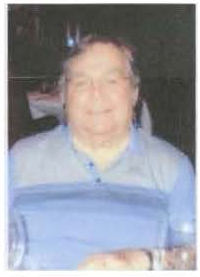 A celebration of his life and interment with military honors were conducted July 30,
2021 , the Great Lakes National Cemetery , Holly, Michigan.
Taps from the Class of 1953 and thanks to John "Jack" Whitmyer of Arizona for his brother's obituary.