Kristine A. Hart class of 1969 died of Muscular Dystrophy on January 29, 2021. Born April 18, 1951, she was 69 years old. Kristine lived in Okemos Nursing Care for several years and had been moved to Hospice of Lansing-Stoneleigh Residece in January of 2021, shortly before her death. She is survived by two daughters, a brother and a sister, all still living.
Kristine, until the very end, was a bright and artist person and who enjoyed being in charge of her health care. She had many friends at the Okemos Nursing Care Unit on Dobie Rd and very proud of helping others with their nursing care rights. She loved talking about her life living in Okemos and all the past history that went along with being a teenager in the 1960's.
Kristine will be buried in Summit Cemetery in Williamston at a later date.
Our thanks to Jackie Bolton Wheeler class of 1969 for notification. Jackie helped to care for Kristine in her final years.
---
Lansing State Journal - 1969 Jun 24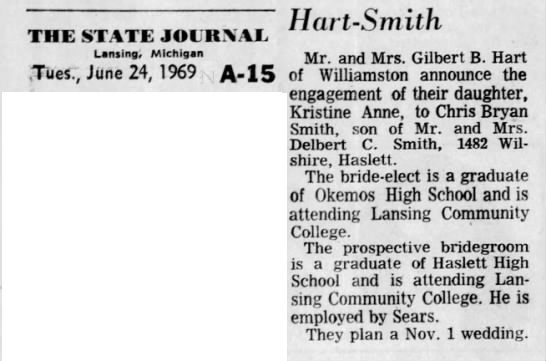 Lansing State Journal - 1969 Nov 04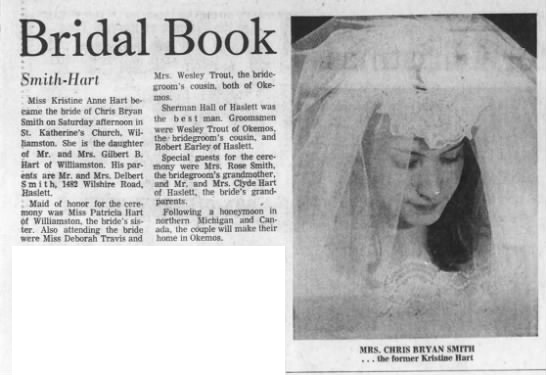 Lansing State Journal - 1975 Aug 18