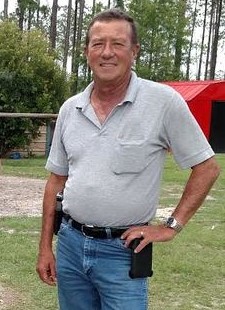 Gloyd F. Stadel II class of 1973, age 63, of McRae, died on Thursday, August 15, 2019 in the Dodge County Hospital, Eastman, Georgia.

Gloyd was preceded in death by his parents, Gloyd F. Stadel and Myrtle Breeden Stadel.

He was a Firefighter and EMT in Charlotte County, Florida.

A Memorial Service will be held at a later date. In Lieu of Flowers, please make donations to: Iris Stadel, 590 Turnpike Cemetery Road, McRae Helena, Georgia 31055.

Survivors include his wife, Iris Stadel of McRae; daughter, Amy O'Day; son, Gloyd (Aleta) Stadel III; 6 grandchildren; 1 great-granddaughter; and many friends.

Please express your condolences at lowesfuneralhome.net

Lowe's Funeral Home of Helena is in charge of the arrangements.
https://memorialshttps.lowesfuneralhome.net/book-of-memories/3948160/Stadel-Gloyd/?fbclid=IwAR3lbExcbXQSLdDJt15v_scbiMHzeLubGFRL46wvS7Gwd8apcKS7Dmczv7