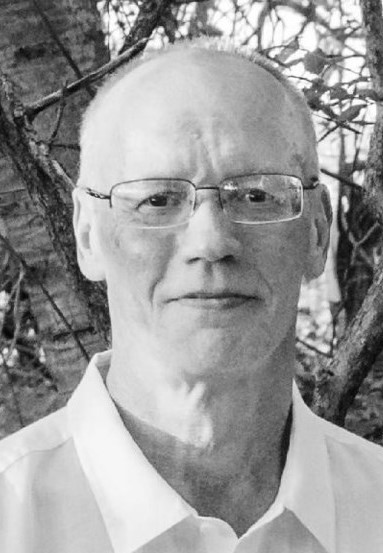 James (Jim) Michael Holley class of 1977 was born October 28, 1959 in Holland, MI to the parents of Donald and Donna Holley. He graduated from Okemos high school, where he was a track star, and went on to work as a US Postal worker for the next 37 years. Jim loved being with and caring for his family and that extended out to the many pets he loved over the years. He was a devoted father, brother, son, uncle and friend. Jim was always there to help everyone he came into contact with. He dedicated his life to his family, living by example that nothing is as important as the ones you love. Some of his favorite times were spent with family enjoying one of his favorite games "Shut the Box". He spent his free time watching all sports including basketball and football and remained loyal to the Lions. He enjoyed traveling to auto shows with Michael and had many amazing sports cars throughout his life. He was also an avid watcher of Seinfeld and The Simpsons, and would often quote them. Jim also enjoyed watching Jeopardy, where he would have excelled had he been a contestant. Ultimately though, these activities paled in comparison to his love of sitting on a porch, with a cold beer and dog at his side. Jim enjoyed the peace and quiet of the country despite being a "city-boy."
Leaving to cherish his memory is his son, Michael Lapham (Erin and Caedin Seymour), sisters (Kimberly Lesandrini(Mark), Tonya Dillard(Joe) and Donna Boney(Jack)), several nieces and nephews and great nieces and nephews. He was predeceased by his parents Don and Donna Holley, brother Jerry Holley, brother in law Mark Lesandrini and special loved one Michelle Lapham. Jim often dreamed of traveling upon his retirement from the Postal Service. He also had aspirations of one day owning a small house on a lake. He would often take Michael when he was younger for drives around Lake Lansing to look at the houses. He was an exemplary for all to follow when it comes to being a loving, giving person and he will be greatly missed. He was known for his infectious laughter, kind smile and genuine care and concern for others. He was rarely seen without a baseball cap on his head and was never seen without love in his heart.
In lieu of flowers the family is requesting donations to be made to Capital Area Humane Society
A casual (jeans and t-shirts) remembrance to honor James life will be held June 8, 2019 from 1pm - 4pm at 2796 Tomlinson Rd. Mason, MI 48854. Please continue to check Gorsline Runciman Funeral Homes website for updates, and to leave condolences.
Our thanks to Matt Perry class of 1977 for notification.
https://www.dignitymemorial.com/obituaries/dewitt-mi/james-holley-8718662?fbclid=IwAR1R2pV-Rz10ynVA7QERDFFS-u-IN85l-WYL4pvl4zxvQntTgKMvCdKrICQ