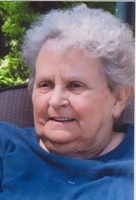 Beverly Ann Yeoman, daughter of George E. (1910-2001) and Genevieve J. (Timmons) (1915-1998) Yeoman, was born 24 January 1939, Jasper County, Indiana. She graduated in 1957 from Okemos High School.
Beverly died 5 May 2013, Pewamo, Ionia County, Michigan. She was the wife of Glenn Milton Bassett. Beverly was interred East Lawn Memory Gardens, Okemos, Ingham County, Michigan.
Lansing State Journal (Lansing, Michigan) Tuesday 7 May 2013
BASSETT, BEVERLY ANN, 74, of Pewamo, maintenance worker, died Sunday. Graveside services 1 p.m. Wednesday at East Lawn Memory Gardens, Okemos. Arrangements by Gorsline-Runciman Funeral Homes, East Chapel, East Lansing.