James "Jim" Wiley class of 1968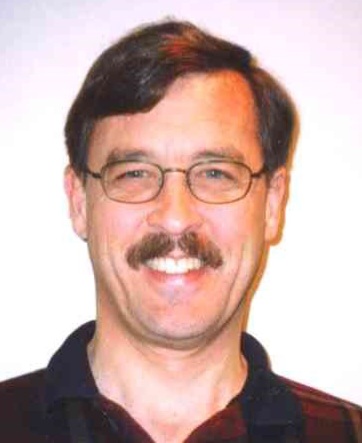 With great sadness, we said goodbye to James Edgar Wiley (Pearland, TX) on April 28, 2023 at the age of 73. Jim waged a dignified battle against cancer for many years, and the family gives thanks to his care team at MD Anderson Cancer Center. Jim was at his home with family during his final days, exactly as he wished.

Jim was born in Grand Rapids, Michigan on April 21, 1950, the son of Edgar and Faye Wiley and brother to Alice Littlefield and Doris Sleeman (deceased). He attended Okemos High School where he played football and maintained lifelong friendships with his classmates.

Always a smart and capable student, Jim graduated from Michigan State University with a degree in chemical engineering in 1972. He remained active in the alumni association and college events.

His keen mind, efficiency, and ability to solve complex problems led to an impressive career in the petro-chemical industry. He worked for a variety of companies including Amoco, British Petroleum (BP), Ineos and following his retirement he ran a successful consulting business. The majority of his career and adult life was spent in the Houston area where he lived with his beloved wife Susan Rae Wiley (deceased) who was also an engineer. Jim's collegiality and expertise made him a trusted coworker, and many of his work colleagues became life long friends.

Jim was an avid reader, a consumer of current events, an engaging conversationalist, an experienced traveler, and a man of many interests. He was also known for his athleticism, and enjoyed recreation, skiing, and sports throughout his life. He had a competitive spirit, and was also a good sport.

As evidenced by his somewhat staggering collection of Hard Rock Cafe, sporting event, and souvenir t-shirts collected over the globe, Jim was an avid world traveler. Professional and personal travel led Jim, and his late wife Susan, to experience the sites, food, and cultures of the world.

A consummate problem solver, his love of puzzles continued throughout his life; he could get a chemical process unit to production, dissect the intricacies of world events, and solve the most difficult crosswords in equally impressive fashion.

As befits one possessed of a splendid mind and even quicker wit, he was an incorrigible punster. A conversation with Jim included lively banter and you almost always left an encounter with him having learned something new.

Jim was a proud liberal and spirited political commentator. He had high expectations for our elected representatives, who managed to disappoint him on an almost daily basis. Those close to him attest that he bore the frustration with an endearing sense of humor and outrage. In spite of his grievances, he never gave up his long term project: to help make of ourselves a more reasonable, decent, just, and free society.

Jim was preceded in death by his wife, Susan Rae Wiley, his parents, and sister Doris Sleeman. Jim is survived by his beloved son, Nicholas James Wiley. He also leaves behind his sister Alice Littlefield, Larry Reynolds, nephews Scott Littlefield and Tim Sleeman and several grandnieces and grandnephews, as well as an amazing and dear network of friends.

Jim will be missed by his family and friends, and we are forever grateful for the legacy he leaves behind. We offer peace to his ashes and honor to his name.

A public memorial service will be held on Friday, June 2 at 5 PM at the clubhouse at The Lakes at Country Place, 3330 River Birch Drive, Pearland, TX 77584. In lieu of flowers, the family suggests donations to the MD Anderson Cancer Center or the Houston Humane Society.
Thank you Carol Giacoletto class of 1968 for notification.
https://www.legacy.com/link.asp?i=OB51792763&utm_source=copiedlink&utm_medium=ppn_confirmation&utm_campaign=share&utm_content=ppn_obit