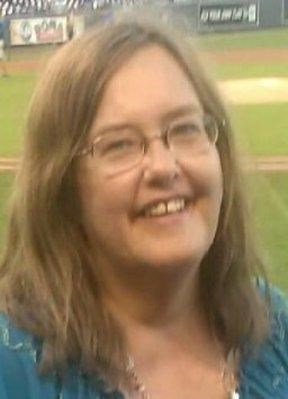 Philinda "Lyndi" Deiter-McCracken class of 1972, 59, St. Joseph, Missouri passed away Monday, May 25, 2015 surrounded by family. She was born May 26, 1955 in Topeka, Kansas.

Lyndi received her Bachelor's Degree from Pacific Lutheran University, Studied Art at Lansing Community College and worked as a Social Worker for the State of Washington. She was passionate about many things including, social justice, her community, family geneology and the KC Royals.

She was preceded in death by her parents, Dr. John and Marjory (Hybskmann) Deiter; sister, Jane Deiter; and brother, Jerry Deiter. Survivors include: daughters, Abby McMurphy and Jessica Roth (Gerald); grandchildren, Ellen McMurphy, Alexis Noonan, Emma Roth and Hannah Roth; sisters, Dr. Pamela Deiter-Sands (Jen Rose) and Sara Deiter, many nieces and nephews; close friends, Kenny Bloch and Mary Toland; and dogs, Bonnie and Katie.

Private Graveside Services Mount Calvary Cemetery. In lieu of flowers, the family requests memorials be made to the American Cancer Society. Online guest book and obituary at www.meierhoffer.com.
Published in Lansing State Journal on May 27, 2015.
https://www.legacy.com/obituaries/lsj/obituary.aspx?pid=174940405