JoAnn (Bredahl) Nichols (class of 1957) passed away May 21, 2023. She is survived by her two daughters Tami and Teri and her siblings Jean (Bredahl) Jones (class of 1960), Joyce (Bredahl) Wong (class of 1961) and Gary (Sandee) Bredahl who attended Okemos and graduated from East Lansing High School.
Okemos Alumni was notified of JoAnn's passing by her sister, Jean Jones class of 1960.
---
JoAnn Louise Nichols
SEPTEMBER 11, 1939 – MAY 21, 2023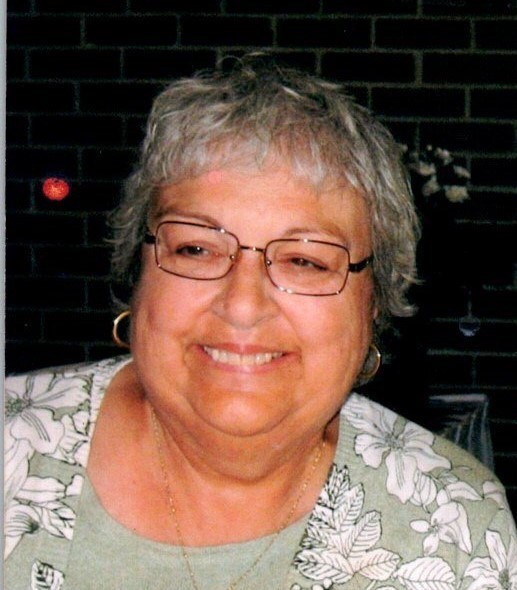 JoAnn Louise Nichols, age 83, of Lansing, Michigan passed away on Sunday, May 21, 2023.
JoAnn was born on September 11, 1939 in Grand Rapids, MI, the daughter of Warren Rasmus and Pauline Louise (Taylor) Bredahl. She attended Okemos High School and Ferris State University.
In JoAnn's words; "she leaves behind in this life a fabulous family "
JoAnn married the love of her life, Lyle Nichols on July 25, 1959 at Okemos Community Church. Together, they built a life filled with love, laughter, and fond memories. JoAnn spent her life journey loving her girls with all her heart.
She worked at Knapp's Department Store as a buyer and a secretary at Standard Register Company and L & S Associates, Inc.
JoAnn loved to bake and garden, taking pride in her flowerbeds. She often went shopping with her girlfriends, laughing and finding antiques to decorate her home. As a child, JoAnn enjoyed visiting her Grandma and Grandpa Taylor at their summer home in Big Bay Michigan. JoAnn and her family spent their vacations camping with friends. In later years, JoAnn and Lyle traveled to places such as; Europe, Canada, Australia and New Zealand. They also traveled with their fifth wheel throughout the United States.
Most of all, she loved her family. She loved being a mother, grandmother, great grandmother and aunt. She brought warmth and friendship to anyone she came in contact with.
JoAnn is survived by her daughters, Tamara Nichols and Teri (Mark) Chadwell; grandchildren, Jonathon Graham, Christopher (Kaleigh) Chadwell, Conor Chadwell (Veronica Snow); great-granddaughter Aubrey Chadwell. Also survived by her siblings; Jean Jones, Joyce Wong and Gary Bredahl, along with many nieces and nephews.
JoAnn is preceded in death by her loving husband, Lyle and her parents, Warren and Pauline Bredahl and stepmother Audrey.
As JoAnn wished, cremation has taken place.
The family would like to extend a special thank you to the staff at Medilodge of Campus Area and Heart to Heart Hospice for their care of JoAnn. There will be no services. The family asks that in lieu of flowers, donations be made to the Capitol Area Humane Society in JoAnn's memory. https://www.cahs-lansing.org/support/donate/
https://www.dignitymemorial.com/obituaries/dewitt-mi/joann-nichols-11300617