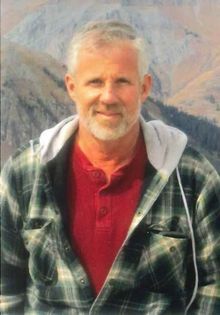 Jeff McKenzie class of 1979, age 57, of Springfield, Arkansas, passed away Monday, December 11, 2017. He was born February 11, 1960 in Lansing, Michigan, a son of LeRoy McKenzie and Joyce Brailey McKenzie. He was a #1 machine operator at Arkansas Kraft Paper Mill and a member of Mt. Pleasant Missionary Baptist Church. He loved hunting and adored his family, especially his grandchildren.
He is survived by his wife, Joanie Parks McKenzie; children, Kayleigh (Matt) Wooten of Springfield, Randall McKenzie of Greenbrier, and Andy McKenzie of Springfield; grandchildren, Aden, Tucker, and Edie Belle Wooten of Springfield; father, LeRoy McKenzie of Benton; mother, Joyce Brailey McKenzie of Conway; sisters, Julie (Don) Disterheft of Conway, Jill (Kevin) Byrd of Pleasant Plains, and Jane (Dick) Dragoun of Benton.
Funeral services will be 10:00 a.m. Friday, December 15, at Mt. Pleasant Missionary Baptist Church with Bro. Jeff Russell officiating. Burial will be at Kilgore Cemetery by Harris Funeral Home of Morrilton. The family will receive friends from 6:00 to 8:00 p.m. Thursday, at the funeral home.
https://www.harrisfuneralhomes.net/obituaries/Jeff-McKenzie-26738/#!/Obituary