BERTRAND, ANDREA "ANDI" B. class of 1995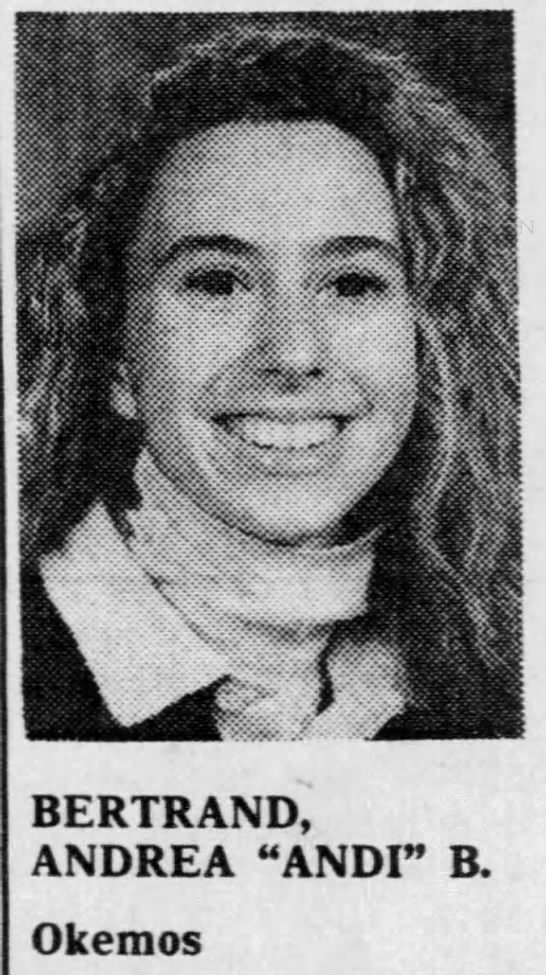 Okemos - Age 15, died May 16, 1993. Born December 15, 1977 in Rahway, NJ.
Andrea was a sophmore at Okemos High School and a varsity cheerleader. She was a member of SL Luke Lutheran Church.
Surviving are her parents, Susan and Robert Bertrand of Okemos; brother, Sgt Richard R. Bertrand of Ft. Hamilton, NY; sister, Martha Ann (Eric) Plaskey of Novi, MI; grandfather, Richard E. Modig of Wixom; aunt, Katherin (Michael) Daniels of Wixom; and uncle, Joseph W. (Yvonne) Bertrand of Livonia.
Funeral services will be held Wednesday, May 19, 11 a.m. in St. Luke Lutheran Church, 5589 VanAtta Road, Haslett, with the Rev. Raymond M. Rohlfs, Pastor officiating. A graveside service will follow at 2:30 p.m. in Glen Eden Cemetery, Livonia, MI. Friends may call at the Gorsline-Runciman Co. East Chapel, East Lansing, beginning Tuesday, 2 p.m. where the family will receive friends 2-4 and 7-9 p.m.
In memory of Andrea, contributions may be made to SL Luke Lutheran Church.
Monday, May 17, 1993 LSJ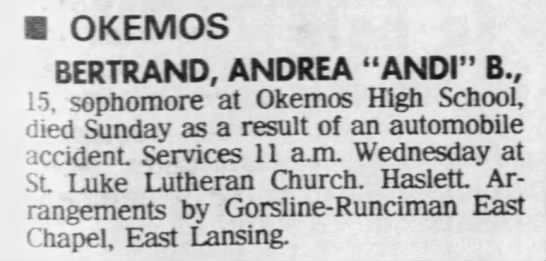 Monday, May 17, 1993 LSJ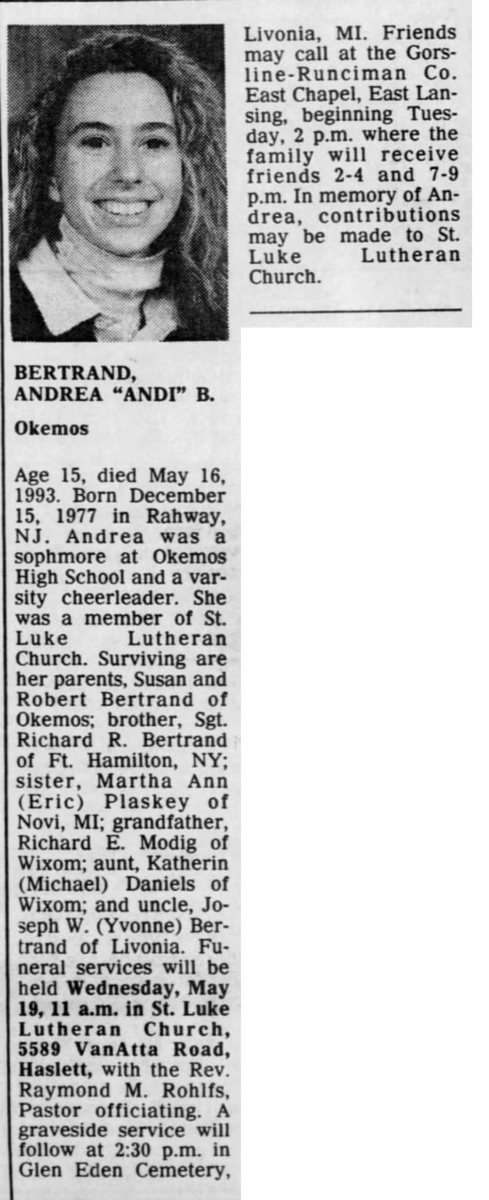 May 18, 1993 LSJ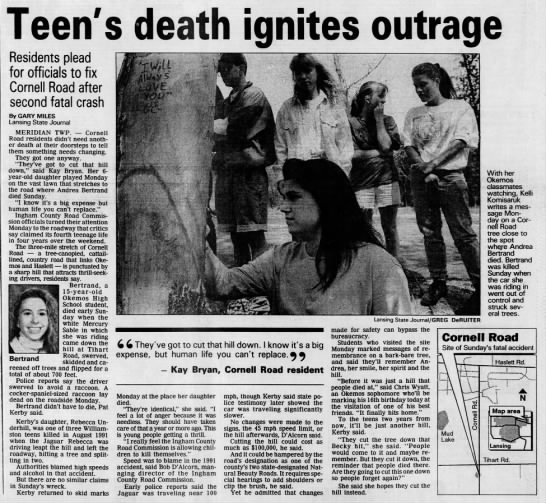 May 25, 1993 LSJ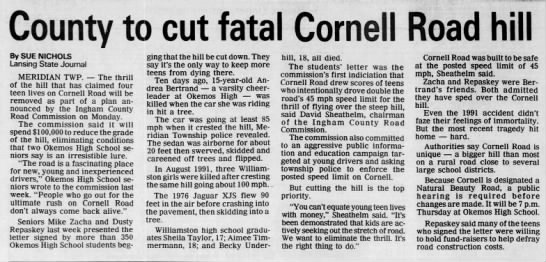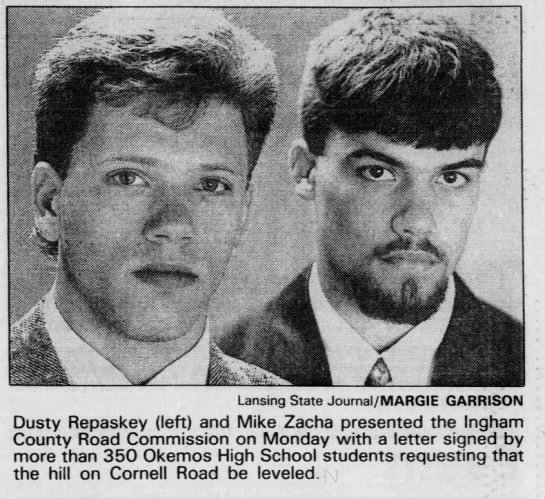 May 25, 1993 LSJ

February 3, 1994 LSJ