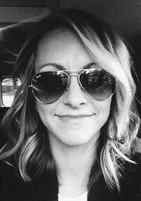 Janelle Katherine Hytree class of 1996, 38, of Round Rock, Texas, passed away on July 27, 2016. She was born on February 15, 1978, in Troy, Michigan, to Patricia (Gillman) Koons and Paul Koons.

Janelle is survived by her husband, Kevin Hytree of Round Rock; two daughters, Madelynn and Jillian Hytree of Round Rock; father, Paul Koons and his wife Lori of Grand Haven, Michigan; sister, Kim Gipson and husband; three brothers, Steve Koons and wife Michelle, Tom Koons, Daniel Koons and wife Desiree; as well as, many nieces, nephews, and other family.

A visitation for family and friends will be from 5:00 p.m. to 8:00 p.m. Monday, August 1, 2016 at Beck Funeral Home, Cedar Park, Texas.

Arrangements under the direction of Beck Funeral Home, 1700 E. Whitestone, Cedar Park, Texas, 78613
Our thanks to Kier Pon for notification.
https://www.legacy.com/us/obituaries/statesman/name/janelle-hytree-obituary?pid=180847751