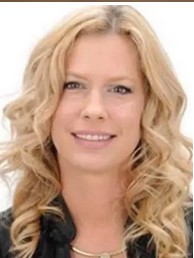 Lisa Adell Burch class of 1991, age 50 of Okemos, passed away Wednesday, June 14, 2023. She was born December 20, 1972 in Okemos, the daughter of Carl and Judith (Baker) Burch. She is survived by her son Zaydn (Mallory McFarland) Wagner and daughter Rayna-Faith Burch. Also survived by her biological mother June (Steve) Potter and sister Bren (Andy) Potter.
Lisa was a 1989 graduate of Okemos High school and received her degree from Lansing Community College. She worked for many years serving the dental industry as a self employed dental technician.
Lisa will be remembered for being an eccentric, positive, outgoing person who made friends easily. She loved dogs of any kind, was an artistic individual and enjoyed painting, gardening and using glitter anywhere she could.
Memorial services for Lisa will be announced at a later date. Please feel free to leave a message for Lisa' family on her online guest book at www.watkinsfuneralhomes (MacDonald's Chapel).
https://www.watkinsfuneralhomes.com/obituaries/Lisa-Adell-Burch?obId=28181803&fbclid=IwAR24-MuEygiHb_aXhRN-nVFbkyny_P0pHkTOVbu9urPmy-EaYt5P4WubAOw