Dr. Thomas Patrick Yunck Ph.D. Okemos Class of 1967
Tom Yunck returned to a Welcome Home Reception in October 2017 at "Henry's Place". The next Monday, Tom talked to Mr. Chapman's 5th hour Earth Science class. Then at 3:00 he presented "The Coming Revolution in Satellite Data" to other students, alumni, guests and the public, in the High School Kiva. Tom's company is launching those "revolutionary" satellites now.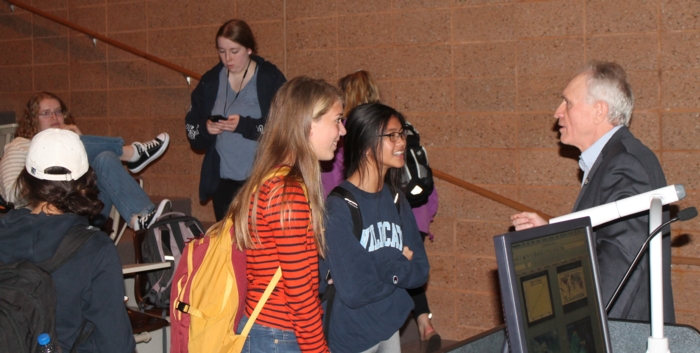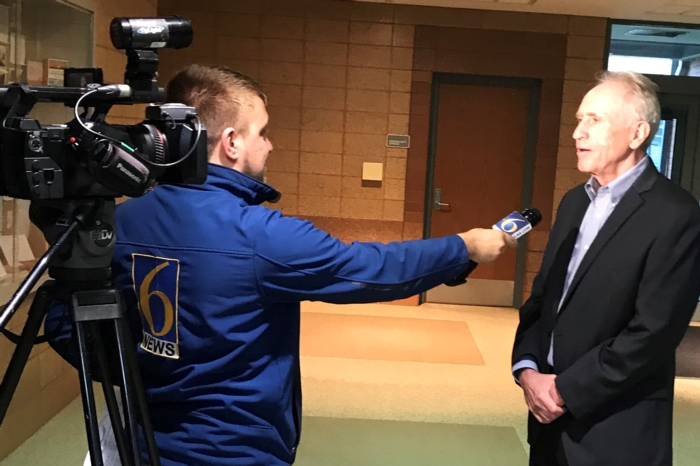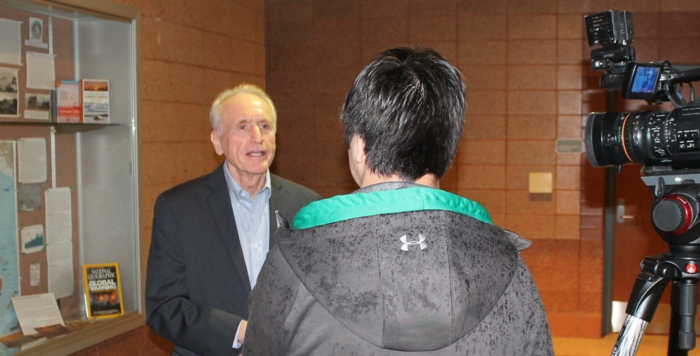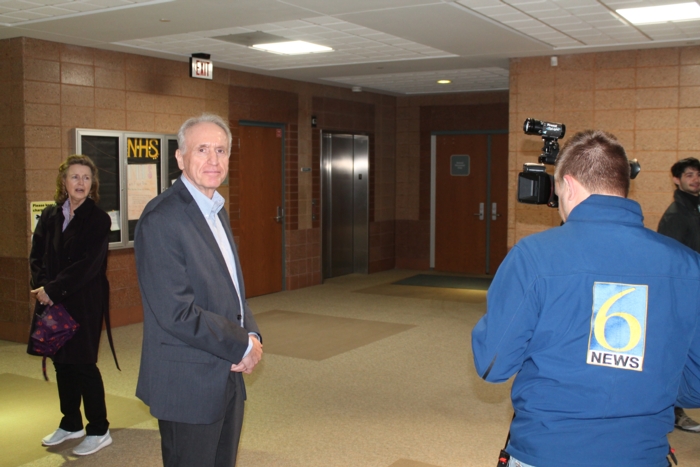 Channel 6 and 10 had him on the evening news.
Tom holds a BSEE from Princeton University and a PhD from Yale University, and is the founder of GeoOptics, Inc. where he currently serves as its chairman and chief technical officer. Previously, he served as its chief executive officer and president. Prior to GeoOptics, Inc., Yunck served as the chairman of the Foundation for Earth Science and as a research manager for NASA's Jet Propulsion Laboratory. He is an inductee into the Space Foundation's Space Technology Hall of Fame. His research has helped pioneer the domestic and consumer usage of GPS technology. Since his initial proposal, he's been involved in every aspect of the development and validation of GPS for atmospheric sounding.
Yunck was raised in Okemos, graduated a National Merit Scholar and with heroic achievements in Track and Cross-country. In honor of his late parents, Yunck created The John and Ruth Yunck Family Endowed Professorship in Comparative Literature, the Yunck Family Endowed Chair in Interdisciplinary Studies, the Yunck Family Endowed Postdoctoral Research Fund, and the Yunck Family Endowment for Computational Mathematics, Science, and Engineering all at Michigan State University.
Whew…Tom! You've been busy! Welcome home". (Click here or Tom's name or picture, then play Sky Tribell's video we put together.)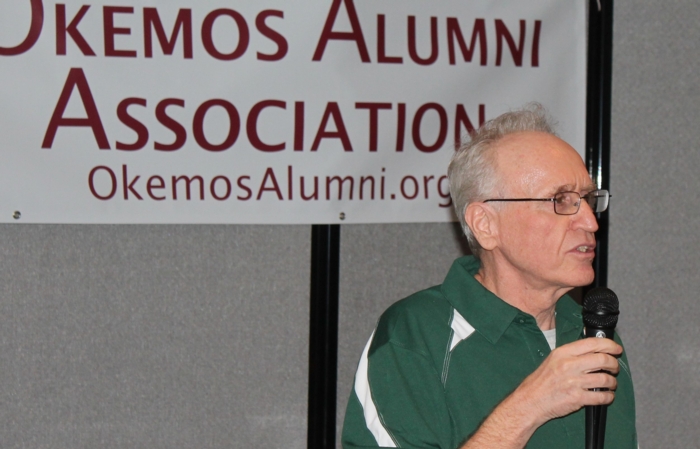 Tom Yunck at our welcome party on Friday.
Mike Durocher ("Rocket Science! Too much for me!")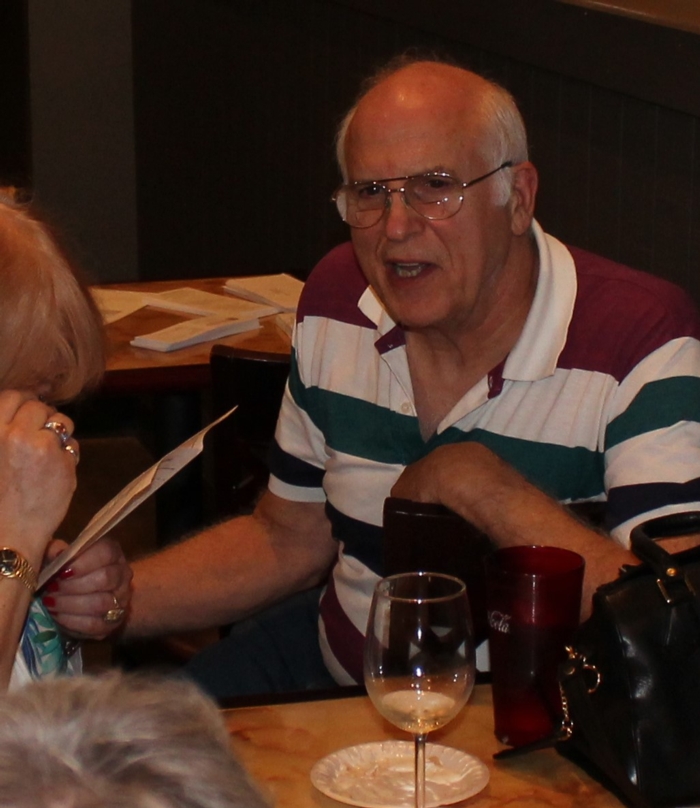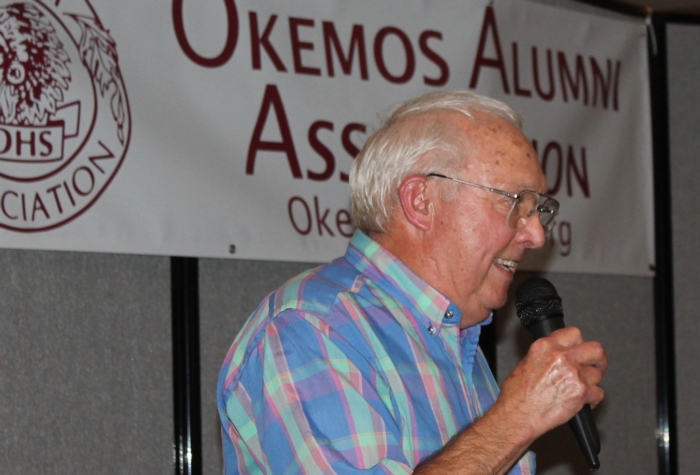 Coach John Bjorkquist, great stories about Tom's hard work and dedication back in OHS 1963-1967.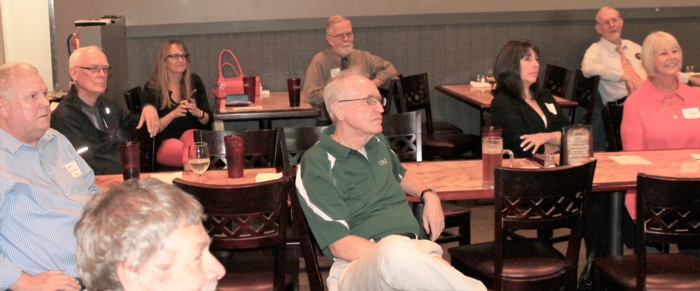 Charlie Campbell,Ron Mott,Jon Chiesa,Cindy Bjorkquist,Tom,Dave Chapman,Gail McNeely,Jill Slocum (Tribell),Sky Tribell,Mark Premer, Bill Copeland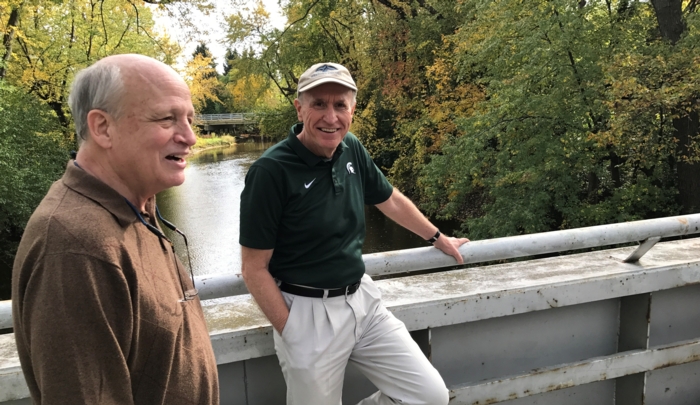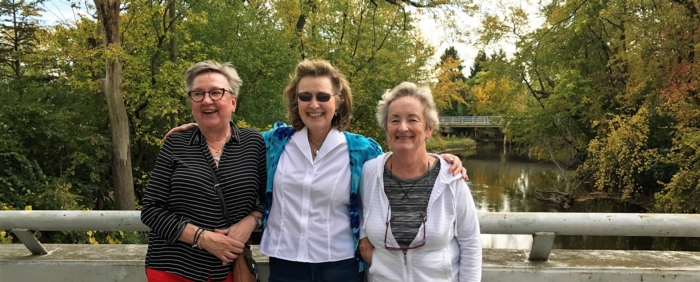 Bob Chetrick '67 and,Tom Yunck
And spouses, Arja Chetrick, Carol Bordet, Cassie Ellis
---
---