Elizabeth Gwynne "Betsy" Fox, daughter of Donald G. (1910-1992) and Elizabeth Grant (Tanner) (1911-1982) Fox, was born 22 September 1941, Lansing, Ingham County, Michigan. Betsy graduated in 1959 from Okemos High School and went on to receive a degree from Michigan State University in 1963.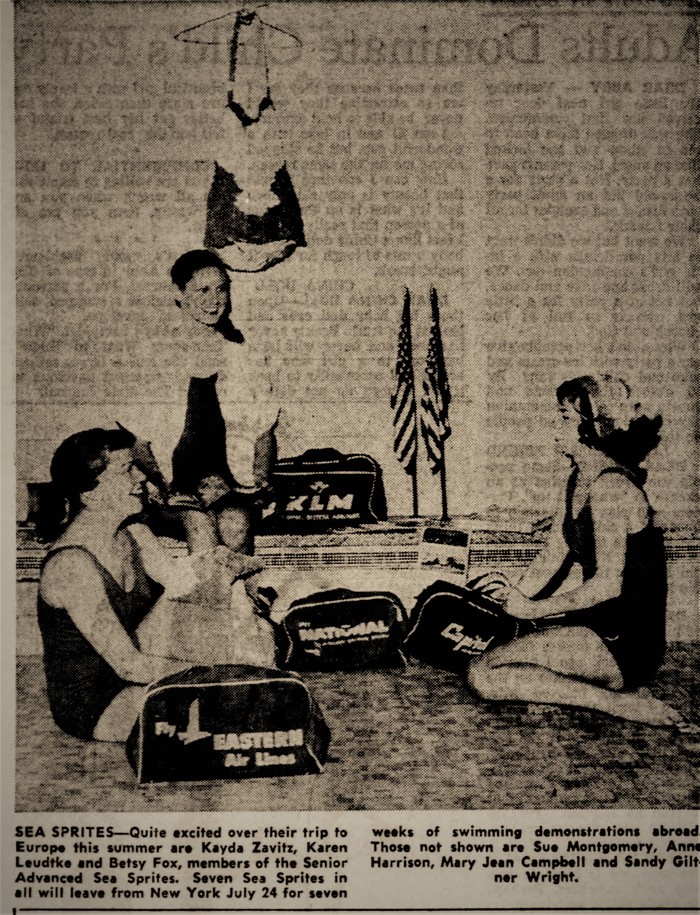 Betsy was a swimmer. She was part of a competitive synchronized swimming team called the Lansing Sea Sprites. The Sea Sprites were an internationally recognized team built on the athletic talent of earlier 1953 Okemos grad, Judy Haga. Members of the Sea Sprites were asked by the US Olympic Committee to perform at the 1960 Summer Games in Rome. Synchronized swimming was a demonstration sport and the team did a promotional tour, traveling by train, through Europe that summer, wrapping up with the demonstration for the Olympic steering committee.
Lansing State Journal (Lansing, Michigan) Thursday 30 January 1964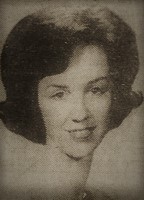 MISS ELIZABETH G. FOX TO WED NEW YORK MAN
Mr. and Mrs. Donald G. Fox of 4797 Nakoma Drive, Okemos, announce the engagement of their daughter, Miss Elizabeth G. (Betsy) Fox of Chicago, Ill., to Lars Michael Larson of Rochester, N.Y.
Miss Fox graduated with honors from Michigan State University, where she was affiliated with Sigma Kappa social sorority and Delta Phi Alpha honorary.
A former member of the Lansing Sea Sprites, Miss Fox was a national AAU synchronized swimming champion. During a swimming tour of Europe, she swam in the 1960 Olympics in Rome and also won an international championship in Barcelona, Spain. She is currently working as an airline hostess.
The prospective bridegroom, son of Mr. and Mrs. Leiv Larson of Southfield, was also graduated from MSU with honors, and received his master's degree at MSU. He was a member of Phi Eta Sigma, Tau Beta Pi and Pi Tau Sigma honoraries.
Miss Fox and Mr. Larson are planning a May 2 wedding.
Betsy, Mike and family lived for many years in Fairport, Monroe County, New York. Betsy died 10 February 2002, New York.
Democrat and Chronicle (Rochester, New York) Wednesday 13 February 2002
LARSON, ELIZABETH "BETSY"
Fairport: Feb. 10, 2002. Survived by husband, Mike; 2 daughters, Julie (Doug) Larson, Elizabeth "Missy" (Greg) Fox; 5 grandchildren; sister, Judy (Gene) Snyder.
Friends are welcome to call at Richard H. Keenan Funeral Home, Egypt Location, 7501 Pittsford-Palmyra Rd., Fairport, Thursday 4-7 p.m. A Memorial Service Friday 1 p.m. at Perinton Community Church, 636 High St. Extension, Fairport.