ANNOUNCEMENTS
Submit Your Nominations
to the
Alumni Hall of Fame
The Alumni Association wants to hear from you...
Who should be highlighted in our Hall of Fame?
Do you know of a classmate that...
Had or is having a Distinguished Career?
Science/Medicine/Technology/Business/Achedemics/Government/Humanitian
Athletics/High School,College,Amature,Professional,Lifetime Achievement
submit you nominee on the AHOF Nominations page (or click here)
---
---
The most recent additions to the
Alumni Hall of Fame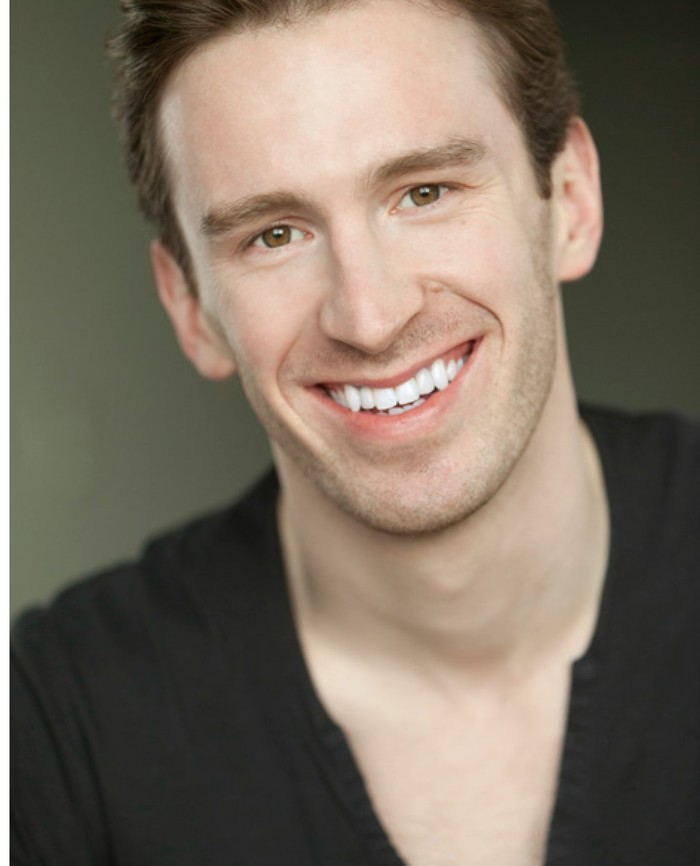 Stephen Carrasco Class of 2002
Donald Keck Class of 1958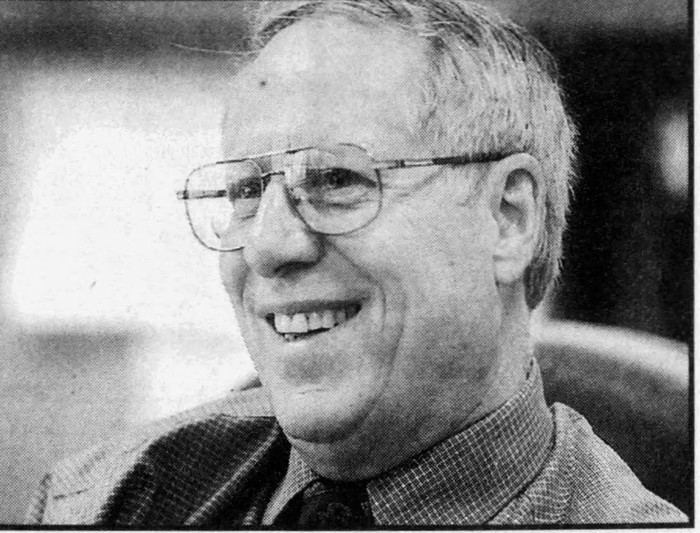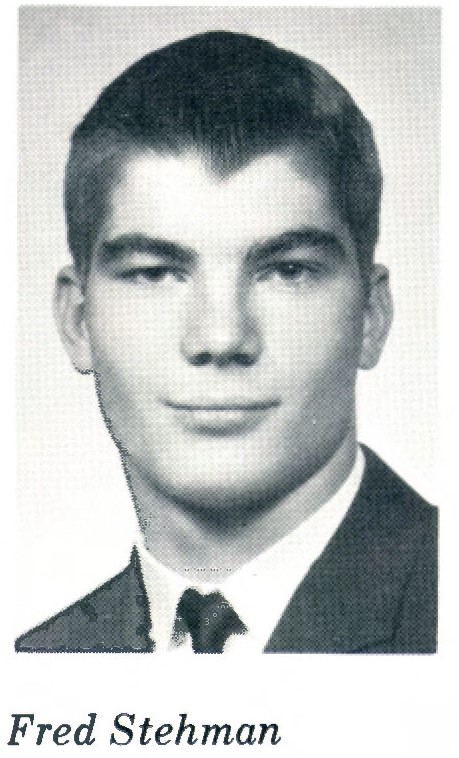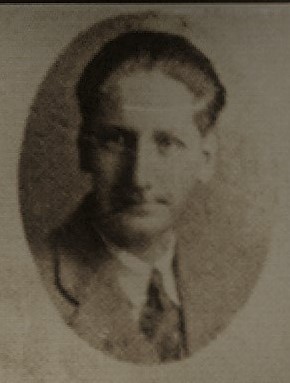 Distinguished Professor of Chemistry and twice a Fulbright Scholar

1986 State Championship Cross-Country Team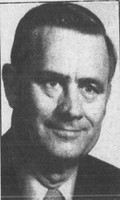 Class of 1935
College President
______________________________________________________________________________
*** New Page ***
Announcing a new page devoted to the life stories of great Okemos alums
Recounting past accomplishments and life stories
(It's a start, but we need your submissions!)
---
---
Classes of 1958 and 1968 Reunions
This year marks the 60th and 50th anniversaries of their graduation year for the Classes of 1958 and 1968.
Kay Bratzler (Riedel) will coordinate the Class of 1958 web page to publicize their class reunion plans. Kay was co-valectorian of her class and retired in 2017 after more than 30 years of service as a college administrator at the University of Louisiana-Lafayette. She has a BA from Albion College and and a MS from Kansas State.
Laurel Winkel and Jill Slocum (Tribell) are the webmasters for the Class of 1968.
Please contact Kay, Laurel, or Jill if you have any questions about your class' reunion plans and/or if you want to help with the events.
---
---
---
Okemos Alumni Association
Announced at the Okemos Education Foundation Awards Banquet Thursday 11/16
$10,000 Matching Gift Creates John Bjorkquist Alumni Science Fund
As a result of the interest and excitement created by the visit of Dr. Tom Yunck to Dave Chapman's Science Classes, an anonyous Alumni Donor has stepped forward to commemorate the event by creating a new Science Fund in Tom's honor. All donations to this fund will be MATCHED up to $10,000. At Tom's request, the honor was passed to Okemos Biology teacher and coach Mr. Bjorkquist. Thank you Dave Chapman for inviting Tom to your class. Thank you Tom Yunck for giving your time to inspire the latest generation of Okemos scientists. And Tom thanks Mr. B. for being such an inspirational teacher.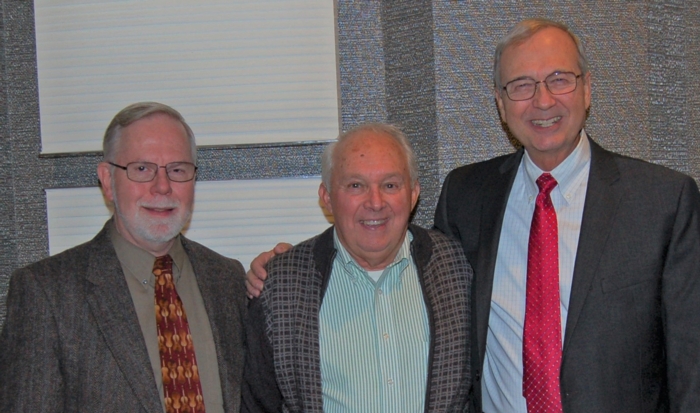 Dave Chapman, Science Teacher at OHS
John Bjorkquist, beloved and respected Biology teacher 1962 to retirememt in 1991 and Cross Country Coach at OHS from 1962 to 1973.
Rod Ellis, President of the Okemos Alumni Association who just wandered into this picture and without a doubt the worst cross country runner that Mr. B coached.
---
---
You must be logged in to submit this survey. Please use the login box in the upper right corner.
| | |
| --- | --- |
| 1) | Would you like to contribute to the Bjorkquist "Match" Science Fund? Your donation to this fund will be matched "dollar for dollar", thus, it will double your gift. The science funds are currently out of money and we are sitting on $6,000 of requests for up to date microscopes. Thanks on behalf of those Okemos science students! |
Class of 1985 and Class of 1986
Announcing Elizabeth and Catherine Atkins
Authors, TV Host, Actors and Ghost Writers
Thursday, November 9
with Jennifer Garmon's Creative Writing Class at the High School
Lunch Reception at Schuler's Book Store, Meridian Mall
What a wonderful day with Okemos students!
(Would you like to read the email chain to make this event happen? click this line)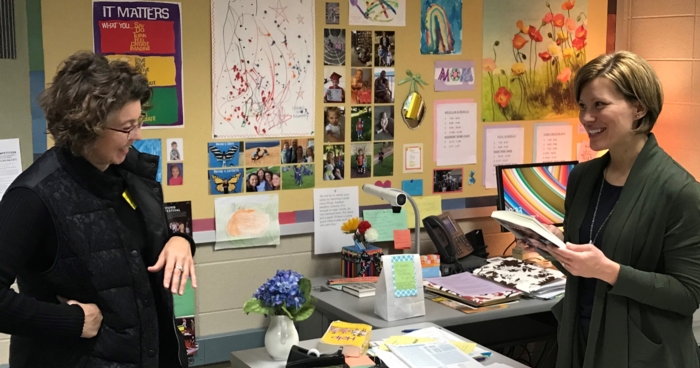 Catherine Atkins with Creative Writing Teacher Jennier Garmon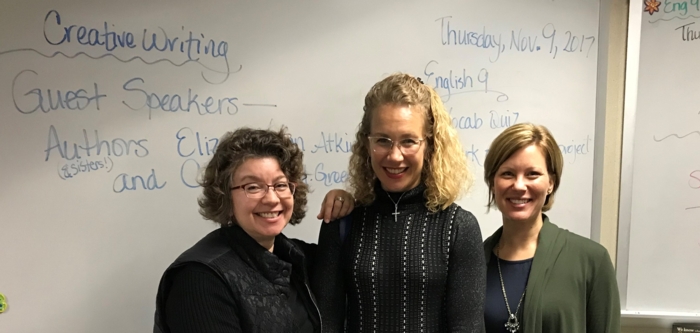 Catherine * Elizabeth * Jennifer Garmon
---
---
Christine Sermak
Principal
Okemos High School
"We appreciate you bringing back our amazing OHS alumni! It is so beneficial for our students and faculty."
Thanks Rod, Christine
Nov. 13, 2017
---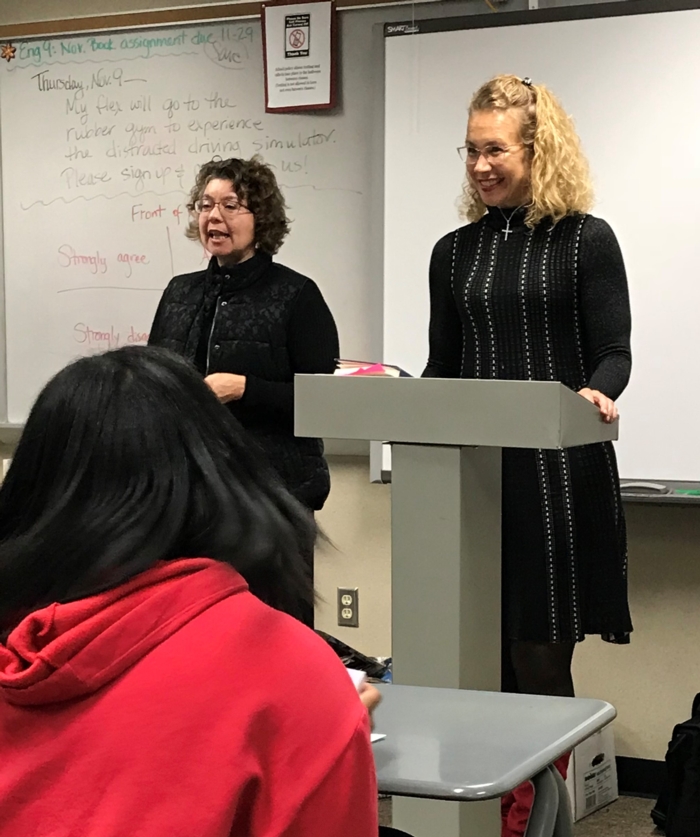 Catherine Atkins Greenspan '85 and Elizabeth Atkins '86 talking to Creative Writing students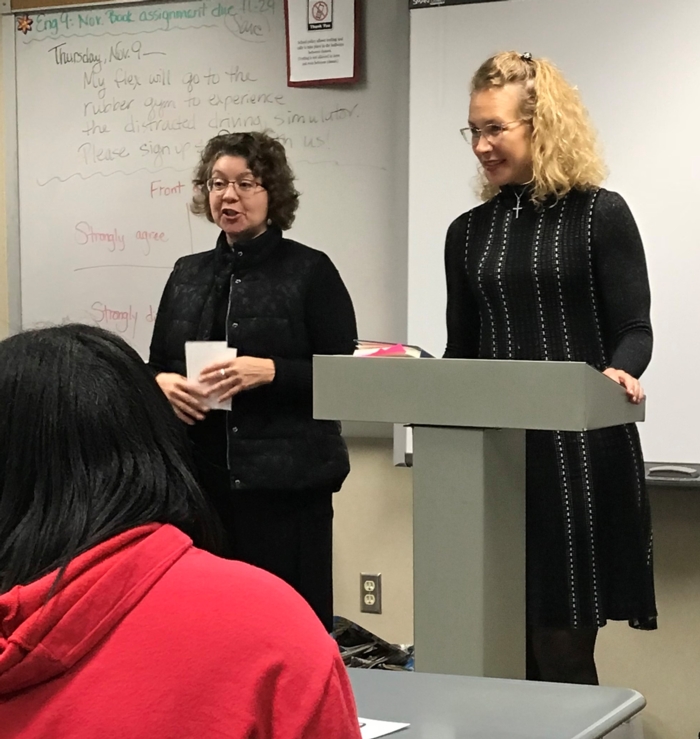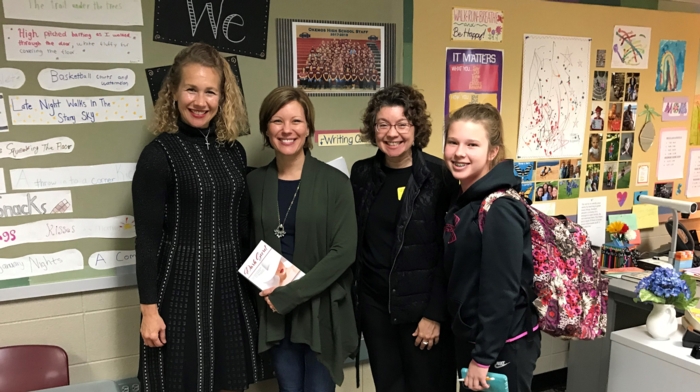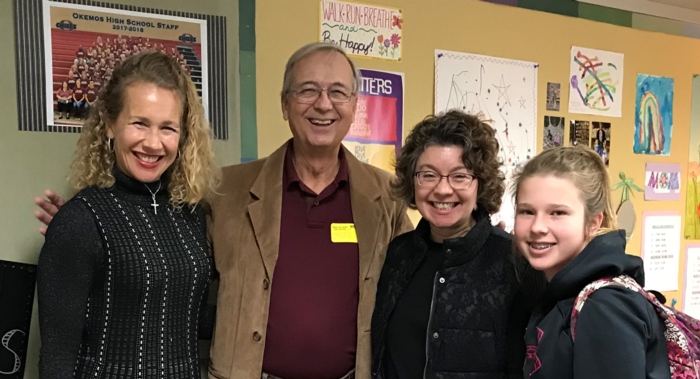 Elizabeth, Jennifer Garmon, Catherine and student Olivia Terry (Rod Ellis photo bombing the pic)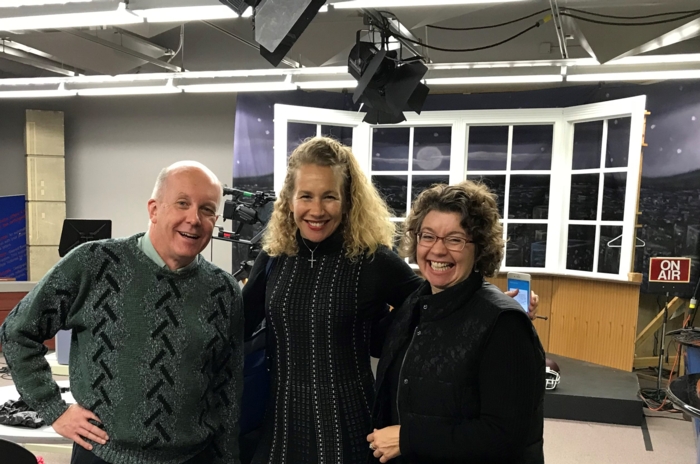 Matt Ottinger with Elizabeth (also a TV host) and Catherine in the Okemos Channel Studio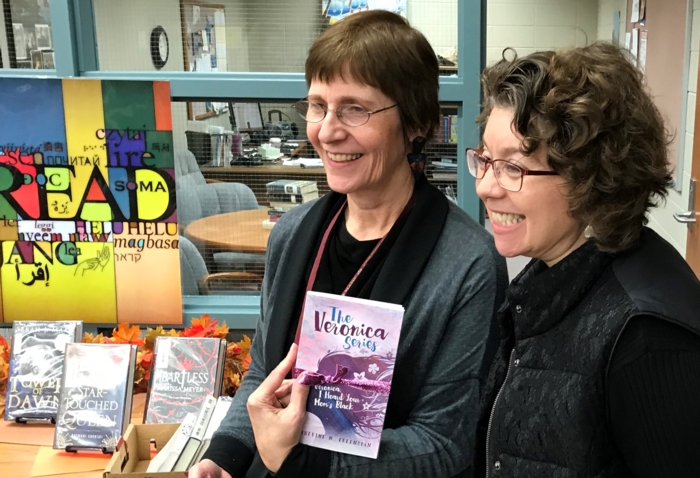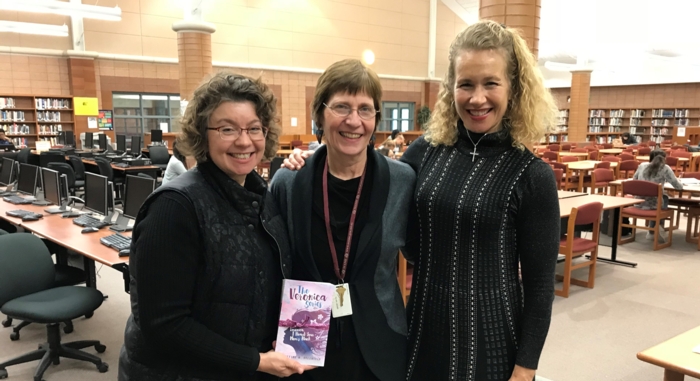 Librarian and English Teacher Sandy Fields holding Catherine's latest book, The Veronica Series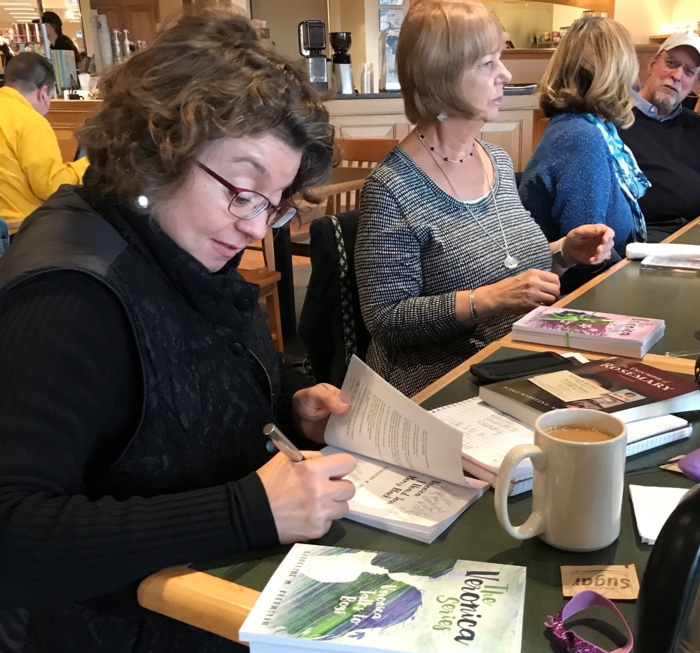 Book Signing at Schulers Book Store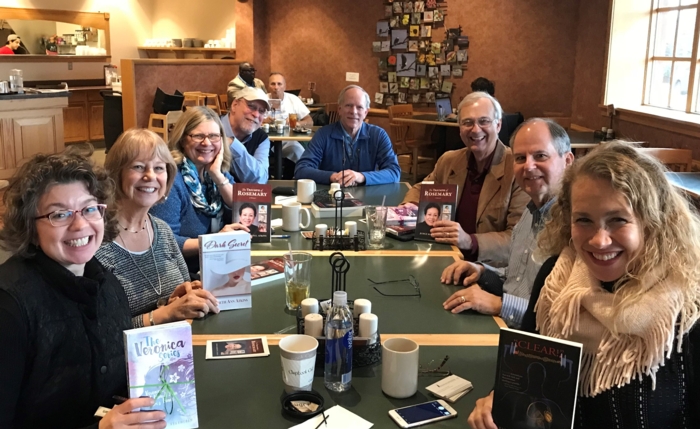 Catherine Atkins (Greenspan), Jill Slocum (Tribell), Deb and Dave Premoe, Dave Winters, Rod Ellis, Sky Tribell, Elizabeth Atkins
---
Class of 1967
Announcing Dr. Don Stacks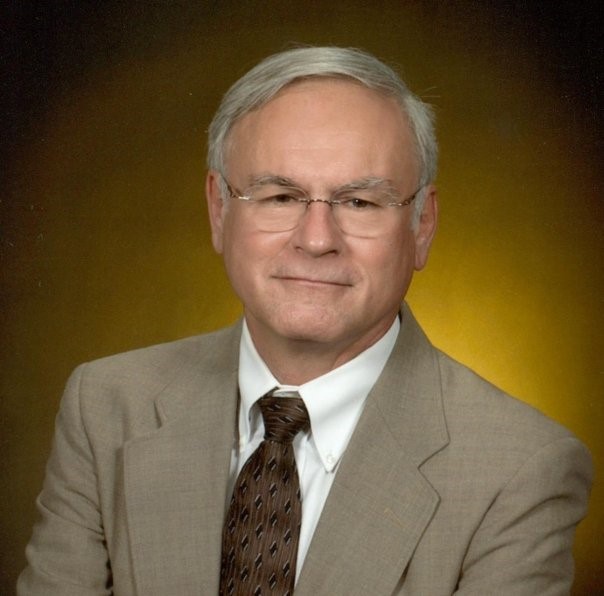 The Institute for Public Relations will award
Don W. Stacks, Ph.D., Professor Emeritus of Strategic Communication at the University of Miami
the prestigious Jack Felton Medal for Lifetime Achievement, an award
made for lifetime contributions in the advancement of research, measurement and evaluation in public relations and corporate communication
---
---
Dr. Thomas Patrick Yunck Ph.D. and Okemos Class of 1967
Tom Yunck returned to a Welcome Home Reception on Friday at "Henry's Place". On Monday, Tom talked to Mr. Chapman's 5th hour Earth Science class. Then at 3:00 he presented "The Coming Revolution in Satellite Data" to other students, alumni, guests and the public, in the High School Kiva. Tom's company is launching those "revolutionary" satellites now.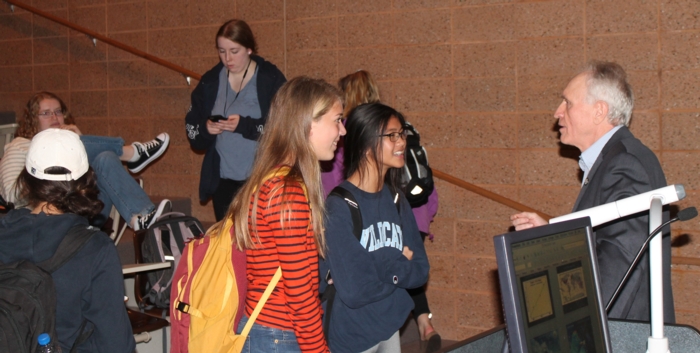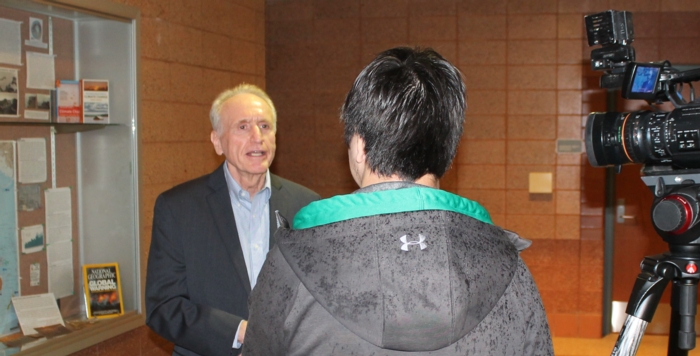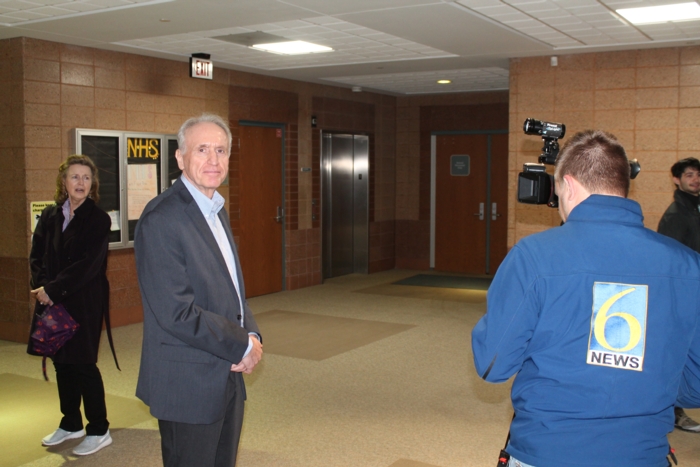 Channel 6 and 10 had him on the evening news.
Tom holds a BSEE from Princeton University and a PhD from Yale University, and is the founder of GeoOptics, Inc. where he currently serves as its chairman and chief technical officer. Previously, he served as its chief executive officer and president. Prior to GeoOptics, Inc., Yunck served as the chairman of the Foundation for Earth Science and as a research manager for NASA's Jet Propulsion Laboratory. He is an inductee into the Space Foundation's Space Technology Hall of Fame. His research has helped pioneer the domestic and consumer usage of GPS technology. Since his initial proposal, he's been involved in every aspect of the development and validation of GPS for atmospheric sounding.
Yunck was raised in Okemos, graduated a National Merit Scholar and with heroic achievements in Track and Cross-country. In honor of his late parents, Yunck created The John and Ruth Yunck Family Endowed Professorship in Comparative Literature, the Yunck Family Endowed Chair in Interdisciplinary Studies, the Yunck Family Endowed Postdoctoral Research Fund, and the Yunck Family Endowment for Computational Mathematics, Science, and Engineering all at Michigan State University.
Whew…Tom! You've been busy! Welcome home". (Click Tom's name, then play Sky Tribell's video we put together.)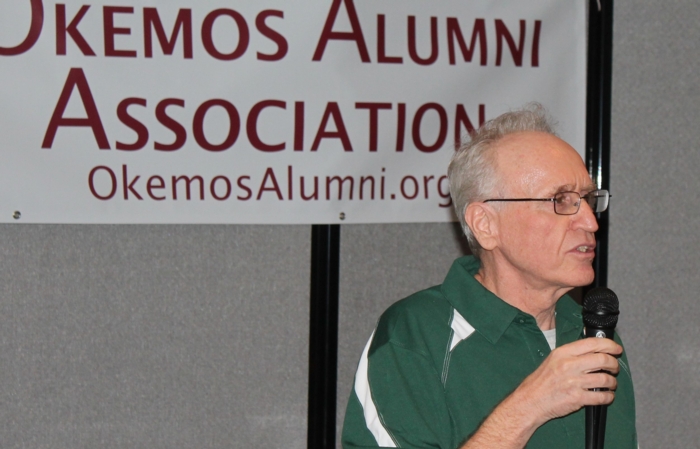 Tom Yunck at our welcome party on Friday.
Mike Durocher ("Rocket Science! Too much for me!") Coach John Bjorkquist, great stories about Tom's hard work and dedication.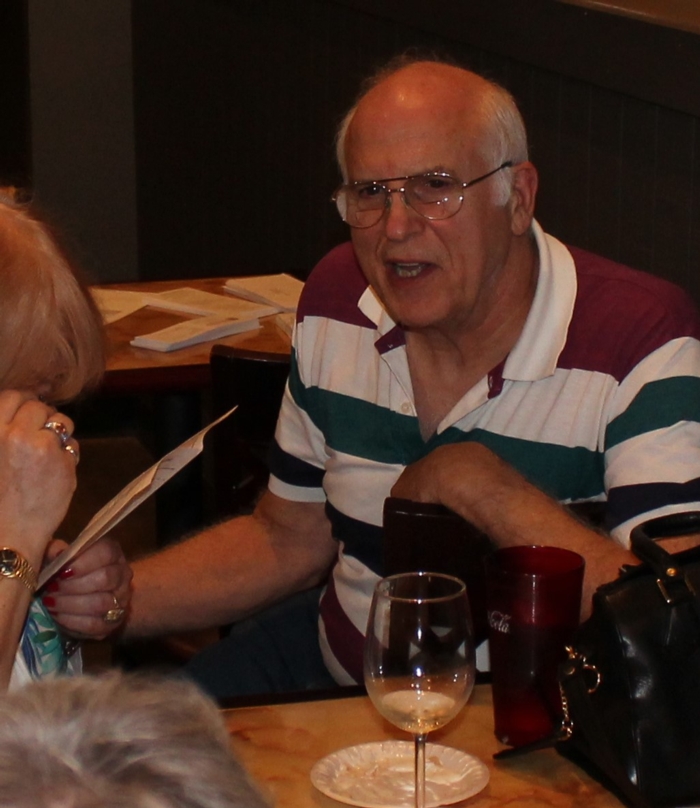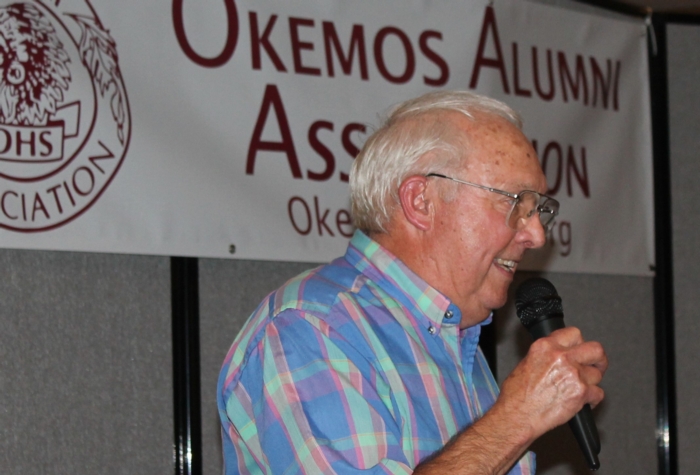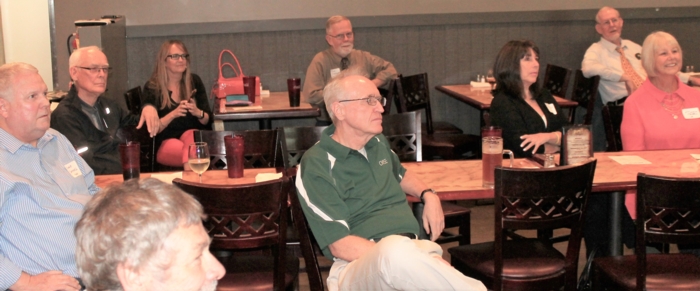 Charlie Campbell,Ron Mott,Jon Chiesa,Cindy Bjorkquist,Tom,Dave Chapman,Gail McNeely,Jill Slocum (Tribell),Sky Tribell,Mark Premer, Bill Copeland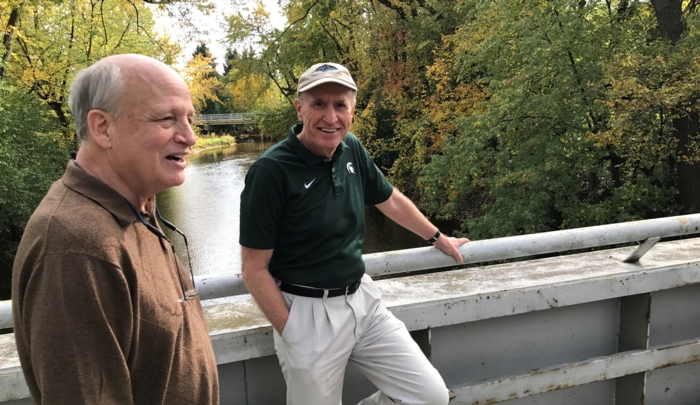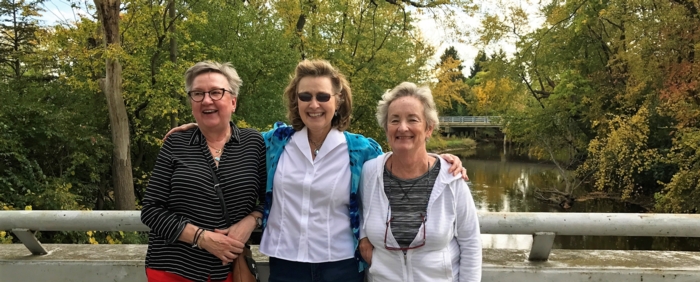 Bob Chetrick and Aria Chetrick,Tom Yunck and Carol Bordet, Cassie Ellis
---
---
From Dan Curtis max@maxinspect.com
The 2017 Okemos Athletic Hall of Fame induction ceremony
Took place on Thursday, October 5, 2017
Okemos Athletics Hall of Fame Class of 2017
Coaches •Bob Porritt - Longtime Okemos teacher and coach of four different sports including football, track, basketball, and baseball. Coached over 1400 student-athletes and 800 athletic contests over his 30+ year career, including multiple Capital Circuit league team champions in football and track. •Jon Wozniak - Longtime Okemos teacher and track & field coach; "Coach Woz," as he was affectionately known, was a legendary throws coach who helped develop numerous conference, regional, and state champions.
Student-Athletes •Mark Abraham - Boys Basketball; All-State selection in basketball and helped his teams to the 1981 state runner-up and 1982 state championship team titles; earned a baseball scholarship to Michigan State University •Denyse Adams Ferguson - Cross Country; 1985 Class A cross country state champion and one of the nation's top cross country runners with multiple Top 20 national finishes; also won the 1986 Class A 3200m state championship title (track); went on to run cross country at Harvard •Christine Bader - Girls Tennis; 2002 state champion and state finalist in 2000 and 2003; ranked No. 25 in the Midwest Girls' 18 division in 2004 and earned two USTA sportsmanship awards; At Michigan State University, she earned multiple All-Big Ten honors and Big Ten Sportsmanship awards for tennis •Kathy Barron - Girls Basketball; All-State honoree who helped lead her teams to the 1982 state championship and 1983 state runner-up titles; Honorable Mention All-American as a senior; earned collegiate Academic All-American honors at the University of Notre Dame •Tom Dudley - Swimming; 1978 state champion in 500 freestyle; earned numerous All-State honors and held Okemos High School records in several events; went on to swim for the University of Michigan from 1978-1982 where he was a multiple-time Big Ten finalist. •Robyn Flewelling Fralick - Girls Basketball; All-State selection who voted MVP of the 1999-2000 team which advanced to the MHSAA final four; was a four-year starter at Davidson College; coached the Ashland University Women's Basketball team to the 2017 NCAA DII National Championship and was named 2017 WBCA NCAA DII National Coach of Year. •Colleen McKinley Deaven - Swimming; Won four consecutive state championships in the 100 breaststroke from 1980-84 and was ranked in the Top 75 nationally; went on to Michigan State where she was a three-year letter winner and Big Ten finalist. •Mike Mertz - Boys Basketball; All-State honoree who helped his teams win two Class B basketball state championships in the 1980s; also All-State in football; continued his basketball career at Albion College and was an Academic All-American. •Taylor Moton - Football; All-State selection and Lansing State Journal Dream Team honoree; earned collegiate All-American honors at Western Michigan University; became the first and only Okemos alum to be selected in the NFL Draft (2017 NFL Draft, 2nd Round - Carolina Panthers). •Terri Peters - Track & Field; Versatile state qualifier who set OHS school records in the 100, 220, and 440yd dashes and long jump from 1975-78; went on to star in basketball at Lansing Community College and Ferris State University. •Nathan Overholser - Boys Tennis; Became the first freshman ever to win a state title at No. 1 singles when he captured the 1994 Class A state individual title; also helped lead his team to a Class A state team championship; continued his athletic and academic careers at the University of Florida; played professionally following his collegiate career. •Todd Scarlett - Football; All-State selection who helped lead his team to a runner-up state championship finish in 1976; played football at Michigan State University and was part of the 1978 Big Ten Championship-winning team. •Fred Stehman - Wrestling; Two-time state champion (145lb & 154lb) and 1964 Olympic Trials participant; All-American, Big Ten champion, and Yost Award winner while at the University of Michigan. •Astin Steward Vick - Track & Field; Won the 2003 MHSAA state championship in the discus and still holds the Division 1 lower peninsula state finals meet record; Earned multiple All-American honors and won the Big 10 discus championship while at Purdue University. •Dave Valkanoff - Boys Basketball; All-State honoree who helped his team win the 1981 Class B boys basketball state championship team title; also an All-State football player; continued his basketball career at Albion College. •Jon Wiseman - Boys Basketball; Versatile multi-sport student-athlete from 1968-72 who earned All-State honors in basketball; played basketball and baseball at Aquinas College Team •1984 Boys Soccer Team - Won OHS' first boys soccer state championship
-- Ira Childress Athletic Director Okemos High School (517) 706-4930, Melissa Biel, OHS Athletic Office secretary, at 517-706-4931
Follow us on Twitter @OkemosAthletics "What lies behind us and what lies before us are tiny matters compared to what lies within us." --Ralph Waldo Emerson GO CHIEFS!!!
---
___________________________________________
Homecoming - Welcome back to Okemos
New Okemos Alumni Hangout

Henry Kwok of Okemos High School class of 2003
I am proud to call this my home to raise a family and make a business. I am also a proud sponsor of this website, which I believe is a great tool to connect with other chieftains of all years. I hope that my bar & banquet hall will be frequented by Okemos alumnus so we can share stories of our experiences when we attended OHS! For more information about Henry's Place feel free to visit http://www.okemosalumni.org/ResourcesContactsEvents.htm for details or check out Henry's Place website: pubmeridian.com
___________________________________________
Thank you Class of 1972 for your gift!
The gift, according to Gerard Durocher, is to be used to perpetuate
the Alumni website and the "good work being done" by the Association.
Thank you Class of '72!!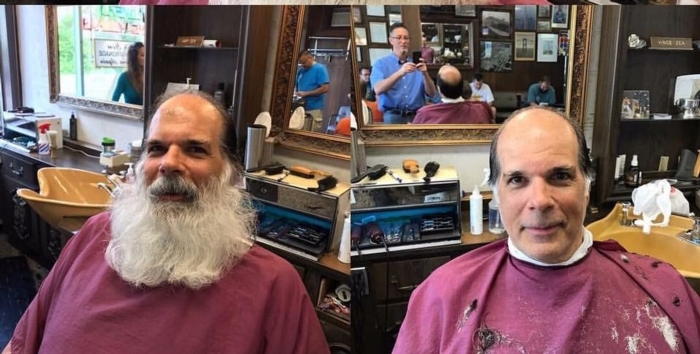 ...and thank you, Jerry, for getting a haircut!
(You too can make a tax-deductible gift to the Association. Specify gifts for Okemos school programs or the Association. Non-specific gifts will be given to OHS)
---
---
Report in on the Hurricane Disaster Forum
I have gotten a lot of email from everywhere, so I thought we would set up an Open Forum for classmates to check in and leave a report. Go to "Open Forums" or just click this link. Be sure to tell us which disaster you were in or affected by. Thanks to Al Hopkins for checking and reporting on class of '63. Thanks to all that reported, it's a relief to hear from you!
Rod Ellis
---
We have 169 Classmates listed as living in Florida! Another 95 Classmates living in Texas...has anyone heard from any ot them? If so, please post whatever you know on the Hurricane Forum.
---
Class of 1962 55th Get Together was held Aug 18-19
From Jill Axline Roth:
Hey OHS classmates. .....Mayfair and Spags and Gables , we would like to gather up pictures and memories. Please sign-in on the Alumni Website and/or send pictures to Rod Ellis to post on the site.
Class of 1957 Celebrated their 60th Reunion July 15-16
The Class of 1957 celebrated it's 60th reunion, according to John Bratzler, with 30 people attending. The Class of 1957 has the distinction of holding the school individual basketball game scoring record. The late Max Creaser scored 55 points in the old band box gym in a game against Fowlerville. Among its other notable members is Dr. Joe Ferrar, Professor Emeritus of Mathermatics, The Ohio State University. Joe's wife, Sara Jo ('58),is the daughter of H. Owen Reed, composer of the school alma mater, Proud Chieftains. Please help to pull together all memorabilia and send to Rod Ellis at the Alumni Association.
___________________________________________
Honoring the Class of 1957
60th Anniversary of Their Graduation
The Class of '57 numbered 70 people, 28 of whom attended their 50th 10 years ago. They started in the Okemos Consolidated School system in 1944, 19 members strong. This gives one the notion of how fast Okemos grew post WWII. Check out their class history as read at their 50th reunion.
___________________________________________
Class of 1967
50th Class Reunion
IT'S OVER! POST YOUR PICTURES!
******** This is what we have so far -- click above ******
Coral Gables, School and Neighborhood Bus Tour, The University Club, Sunday Brunch
POST YOUR PICTURES OR EMAIL THEM TO:
Contact Mary Fox White whitmaf49@gmail.com
OR
joedrumer@aol.com
The Okemos Alumni Association
A 501(c)(3) Non-profit corporation
Tax ID 82-1246695
---
---