If you or your classmates are doing something interesting or important, send Information and Links to: rodellis1000@aol.com.
* Administrators of the Okemos Alumni wesbite will only post announcements from external sources if those announcements may be of specific interest to OHS graduates, do not result in direct financial gain to the person(s) requesting the announcement, and announcements meet any other related policies governing OHS Alumni website content.
For Current News of Okemos High School, click this link to the OHS website: OkemosHighSchool.org
---
---
******** 2020 ********
Class of 1970 Okemos High School
50th Reunion
Friday, August 14 - Sunday August 16, 2020
Friday evening event will take place at Henry's Place, (back room), 6:00 p.m. Saturday Main Event will be held at Meridian Sun Golf Course, 6:00 p.m. with buffet dinner, and Sundays breakfast at Coral Gables with a breakfast buffet. Golfing will also be available for those interested on Sunday morning (Organizer will contact those registered for this).
Click here for Reunion Home Page
---
The All Access program that featured Connor George,

Class of 2015

, MSU Basketball
<click to watch>
---
---
******** 2019 ********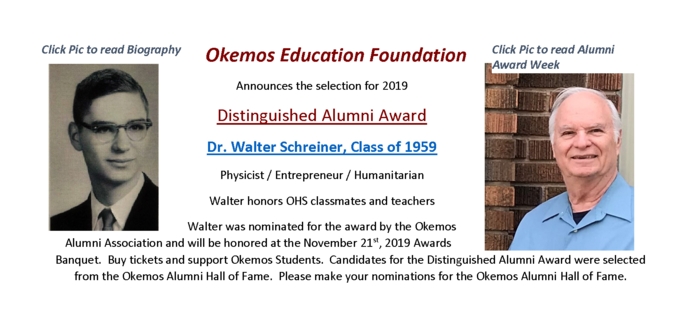 ---
Sad news for the Class of 1965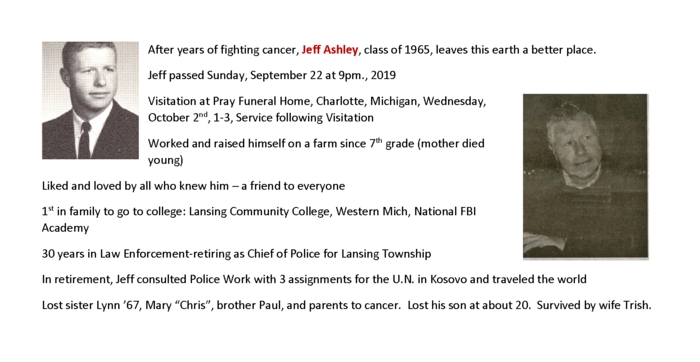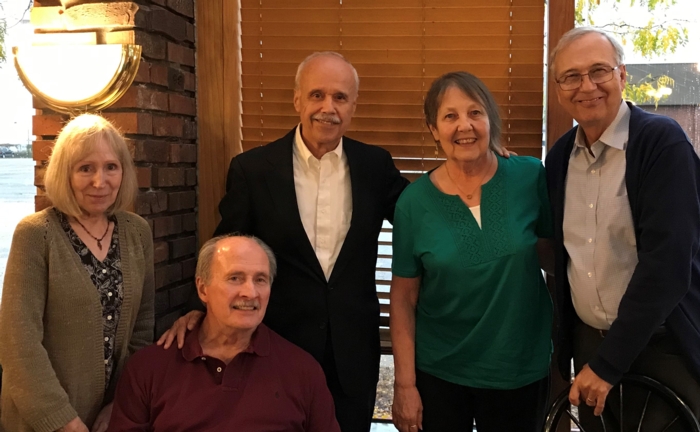 Patti Leary McMillen '65, Bill Breckenfeld '65, Wally Schrubkowski '64, Charlotte Read Byers'65, Rod Ellis '65
Attended the funeral of "Most Loved and Respected" classmate, Jeff Ashley
October 2, 2019
---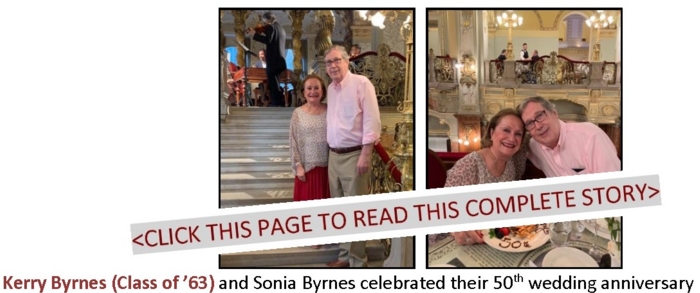 ---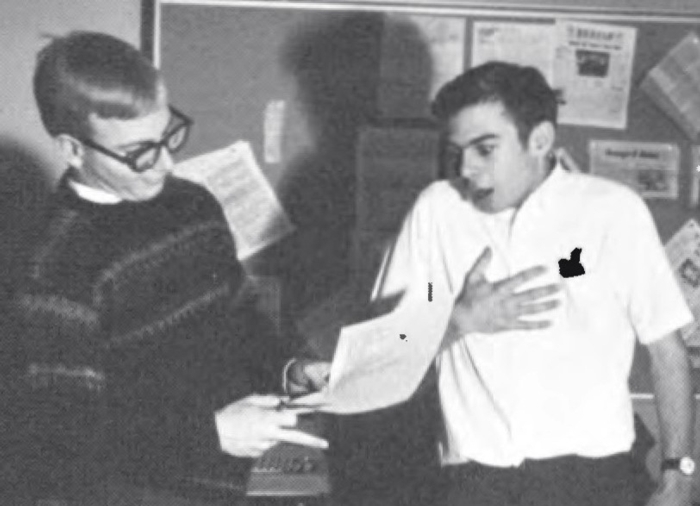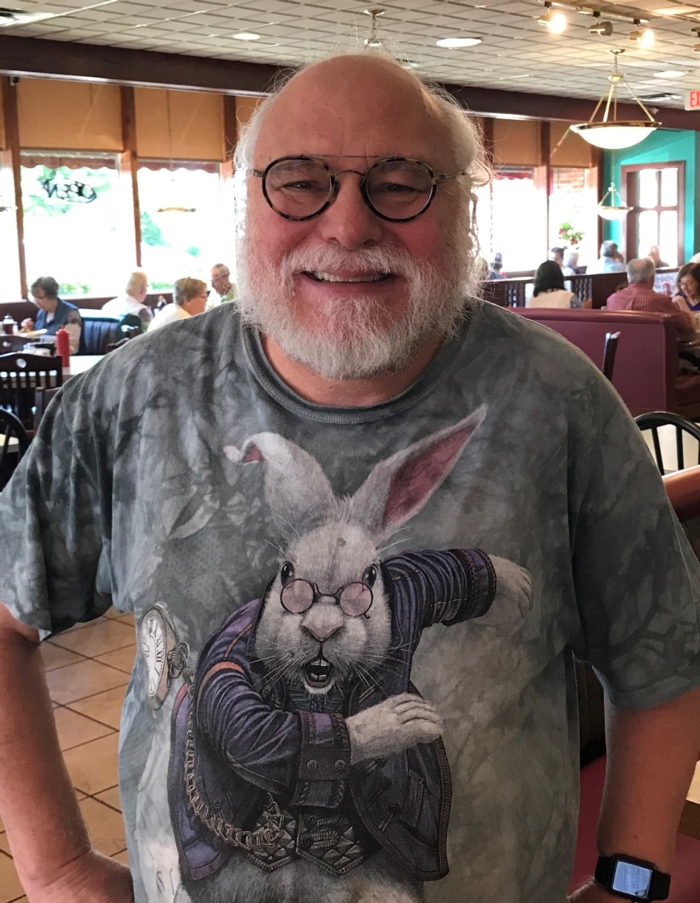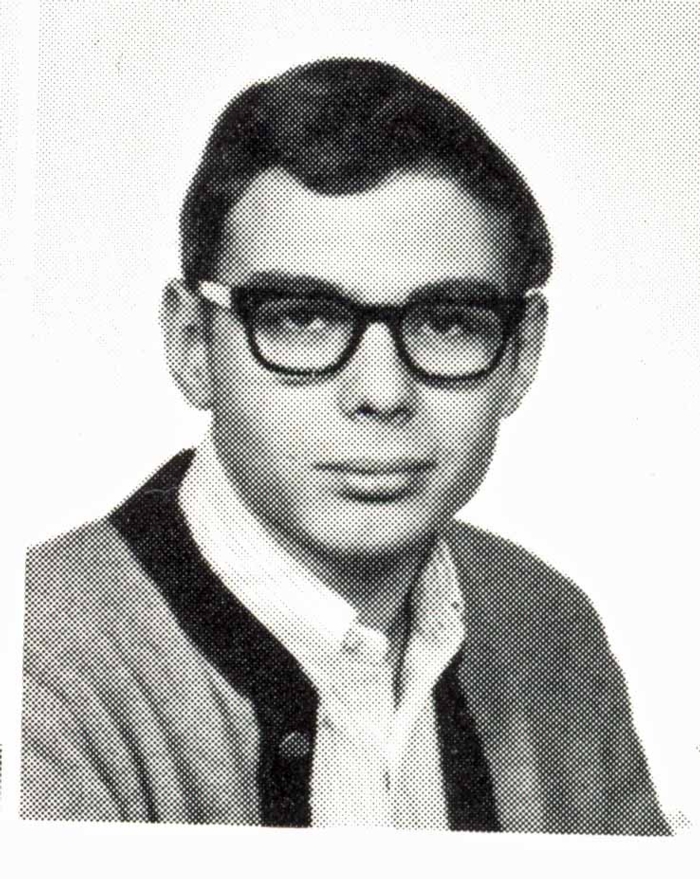 Mark White class of 1965 Mark was in town this summer. He's writing his memoirs to be published as soon as the Statute of Limitations runs out. Also, he is waiting for all the "Hold Harmless aggreements" to be returned and witnessed. Mark hates editors!
---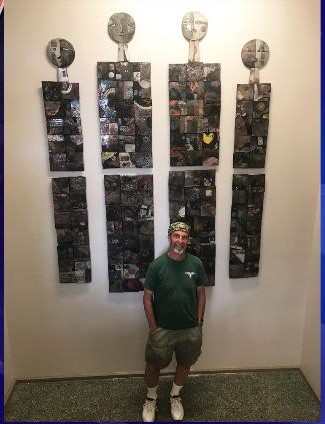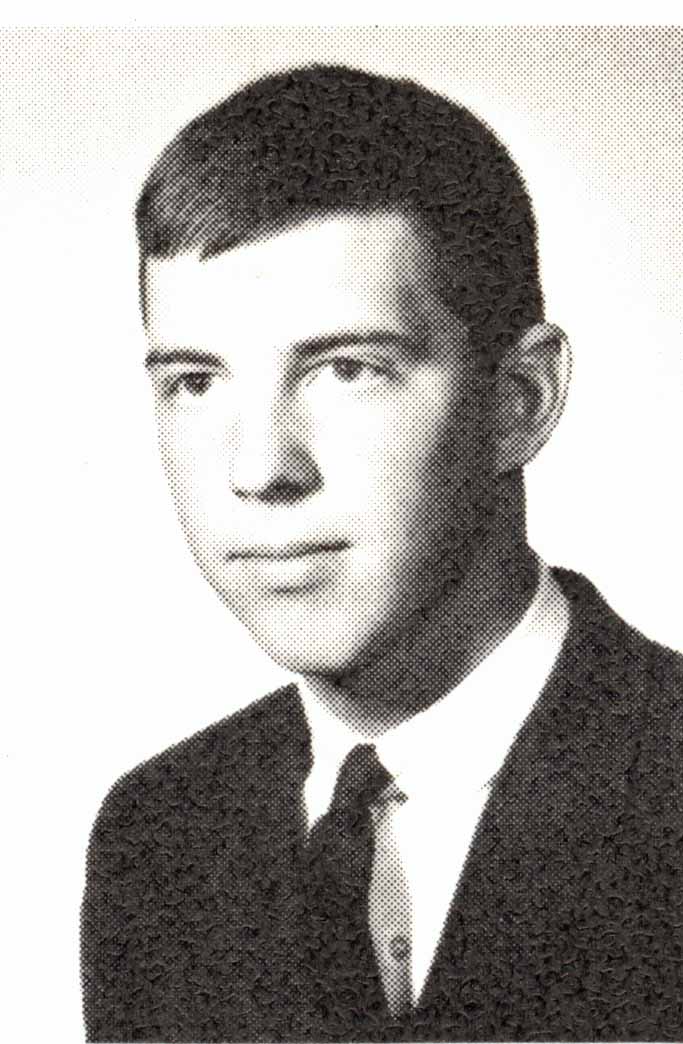 Doug DeLind Class of 1965 was commissioned to create a permanent art display for East Lansing City Hall titled "Faces of the Community". Click the picture to read the complete article
---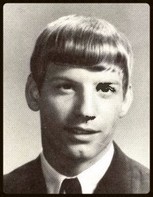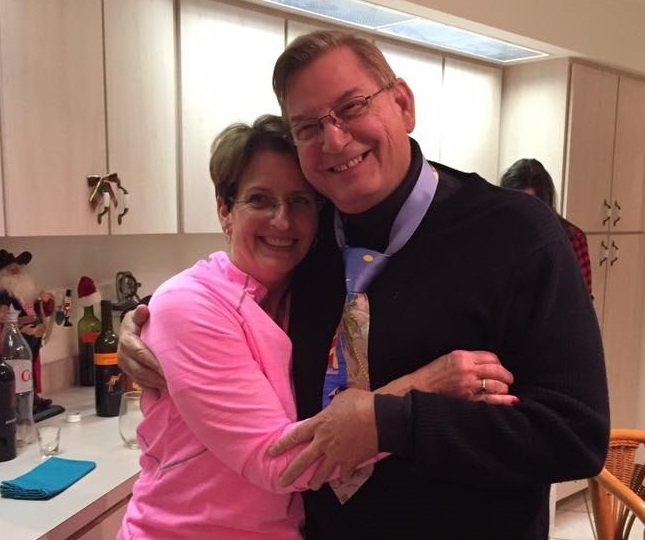 Pete Willingham Class of 1967 We learned some sad news from Pete's sister Janet Willingham Oesterle Class of 1971: "Sad to say but Pete Willingham passed away July 27, 2019 in Fort Meyers, Florida. Pete graduated 1967 & was inducted into Okemos Hall of Fame in 2015 for Wrestling Teams of 65-67! He will be truly missed!"
He certainly will, Janet. Our warmest thoughts to the Willingham family.
---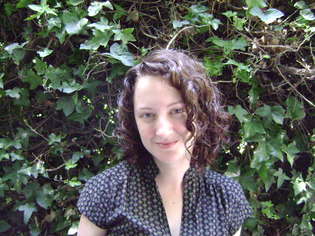 Author, Katie Williams class of 1996 is leaving San Francisco. This fall, Katie will start teaching at Emerson College in Boston as an assistant professor in fiction writng. A llist of Katie's book can be viewed in the Alumni Library.
---
Donna Stiffler (Esslinger) Class of 1965 Author, teacher, lecturer, organist...Latest addition to the Alumni Library
---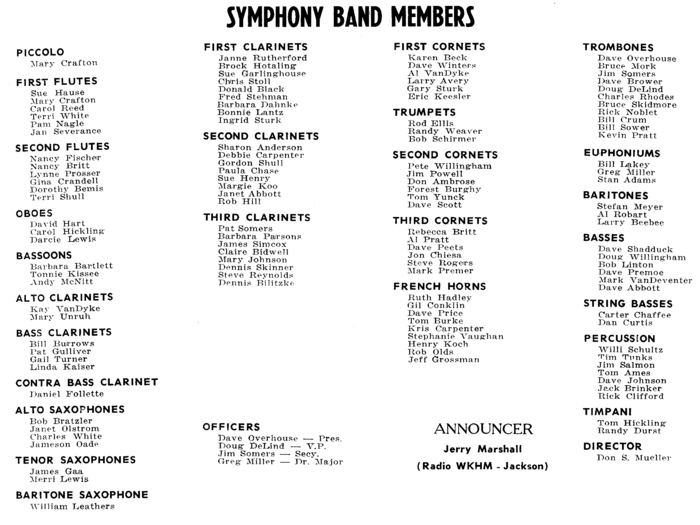 Susan Jacoby class of 1963 is an independent scholar, noted speaker and the best-selling author of twelve books, including national bestseller, The Age of American Unreason and Freethinkers: A History of American Secularism.
Jacoby's reviews, articles and essays have appeared in a wide variety of national publications, including The New York Times, The American Prospect, Dissent, the Los Angeles Times Book Review, the Washington Post Book Review, the AARP Magazine, and The Daily Beast. (Click here for select links.) She has been the recipient of many grants and awards from the National Endowment for the Humanities and the Guggenheim, Rockefeller and Ford Foundations. In 2001 she was named a fellow of the Dorothy and Lewis B. Cullman Center for Scholars and Writers at the New York Public Library.
"Sue Jacoby is an important public intellectual.", David Winters OHS 1965 <Click pictures or announcement for the Alumni Library>
---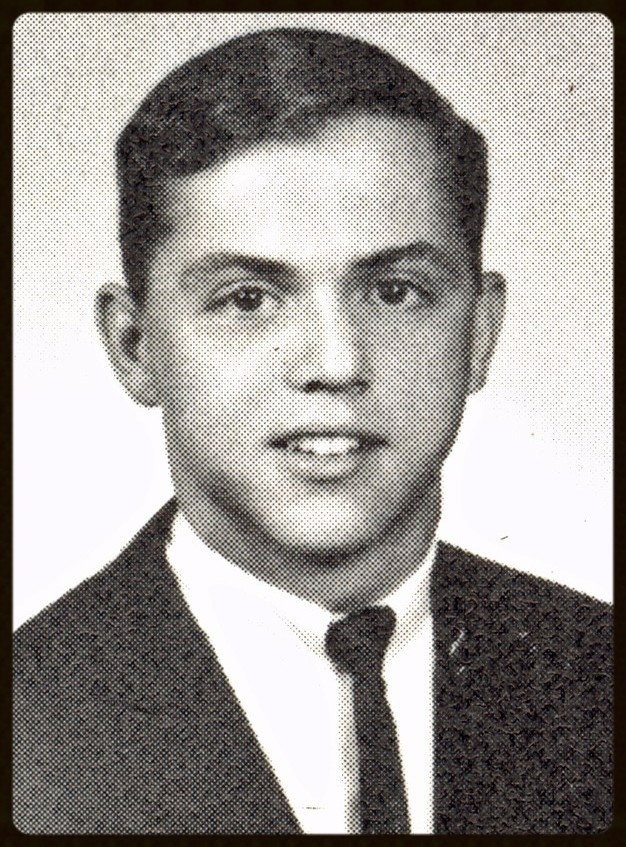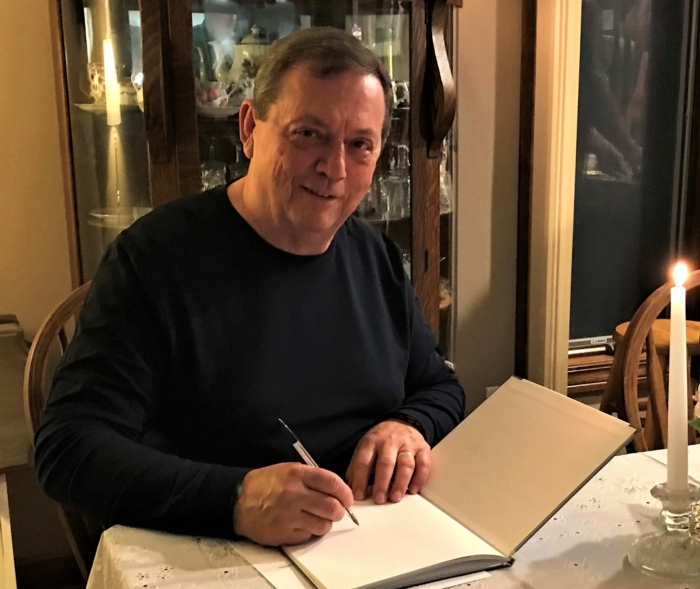 Jay Guertin class of 1965
Jay and Lee were in Okemos celebrating their 50th Anniversary, June 2019.
Jay is signing his book "Monster of the Wrestling Mat". Jay's book has immortalized the 95 pound State Wrestling Champ, Mike McGilliard. Jay, a celebrated athlete himself, described his classmate, Mike as "Pound for pound, the very best athlete in our class of 1965".
---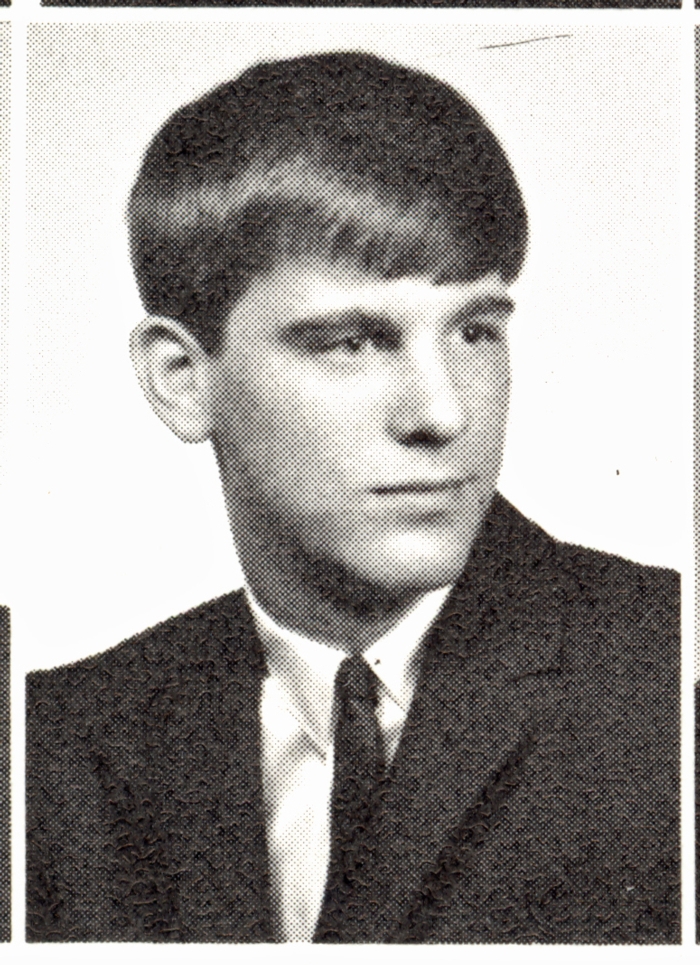 John Turner class of 1965 Author, Producer, Curator. Look in the Alumni Library! John was a producer for ABC News and Curator at the San Francisco Craft & Folk Art Museum
---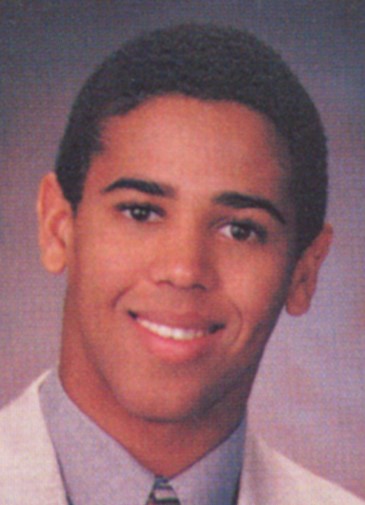 Anthony Miller class of 1998
From: "(MC2 Brian Glunt) Navy Office of Community Outreach" <navyoutreach@navy.mil>
Date: May 23, 2019 at 10:36:39 AM EDT
Subject: Okemos Native Serves Aboard Advanced U.S. Navy Warship Half A World Away
Reply-To: navyoutreach@navy.mil
SASEBO, Japan – Petty Officer 2nd Class Anthony Miller, a native of Okemos, Michigan, said he wanted a way to serve his country and help fight the scourge of terrorism while providing for his family. The U.S. Navy allowed him to do all three.
Now, seven years later and half a world away, Miller serves aboard one of the Navy's most advanced amphibious ships at Fleet Activities Sasebo, patrolling one of the world's busiest maritime regions as part of U.S. 7th Fleet.
"It's a struggle, but it's one of the biggest growth experiences I've ever had in my life," he said, noting that his current tour is as a geographic bachelor, meaning he had to leave his family stateside. "It's hard being away from my family, but I've really grown into my leadership position here, and it's allowed me to really be there for others."

Miller, a 1998 graduate of Okemos High School, is a hospital corpsman aboard the forward-deployed amphibious assault ship USS Wasp in Sasebo, Japan.

"I handle X-rays and all radiological graphic imaging on the ship," he said. "I'm also responsible for hearing conservation, and serve as the medical department training petty officer."

Miller credits some success in the Navy to lessons learned in Okemos. Read more....
---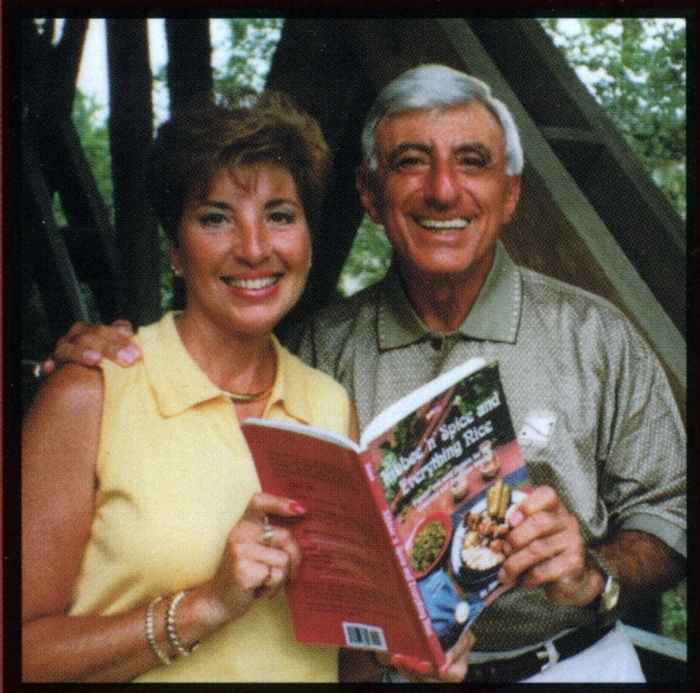 Janet Kalush (Moore) class of 1961 Author - Look in the Alumni Library!
Kibbee 'n' Spice and Everything Nice
Popular and easy recipes
---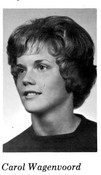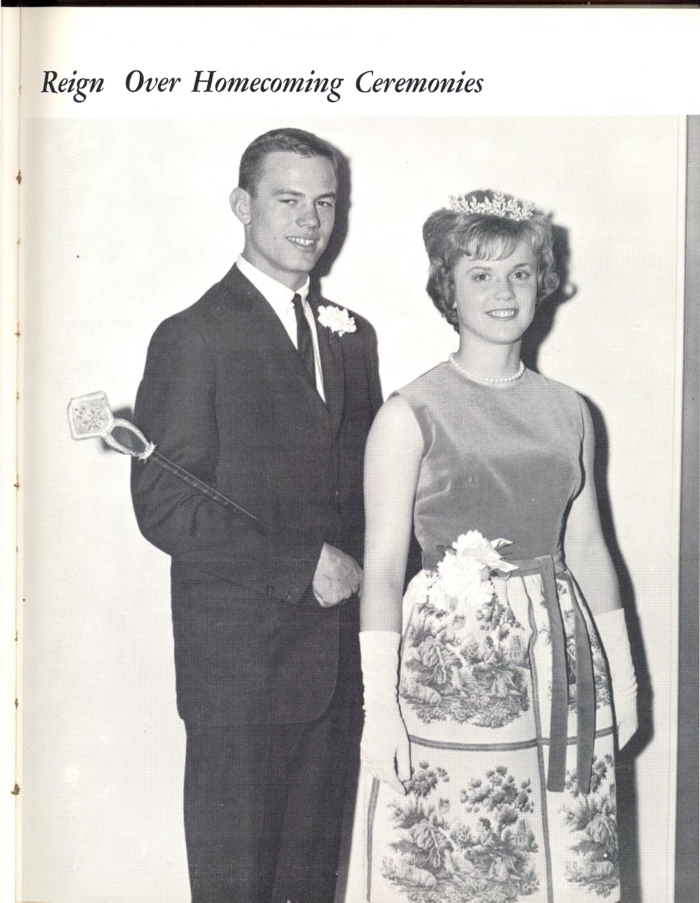 Carol Wagenvoord (Reynolds) class of 1964 passed away March 3, 2019
Homecoming Queen 1964
---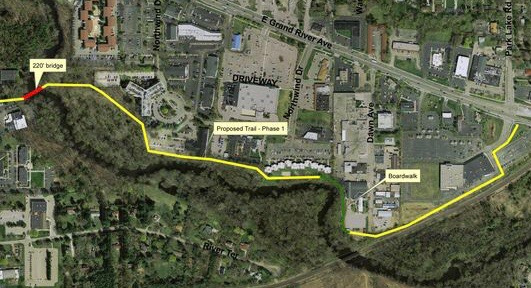 Some local development in the Okemos area will bring back old memories. A walking & biking trail will soon be extended along the north bank of the Red Cedar River, from Hagadorn Road to Park Lake Road. A portion of this land had been Northwind Farms, home to Sam '65, Jorja '67, and Tom '68 Hughes.
And the four corners of downtown Okemos, where we frequented Miller's Ice Cream, DeLind's Hardware and Joe's Foodland, may finally be revitalized.
---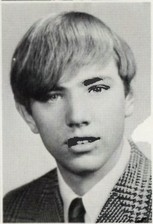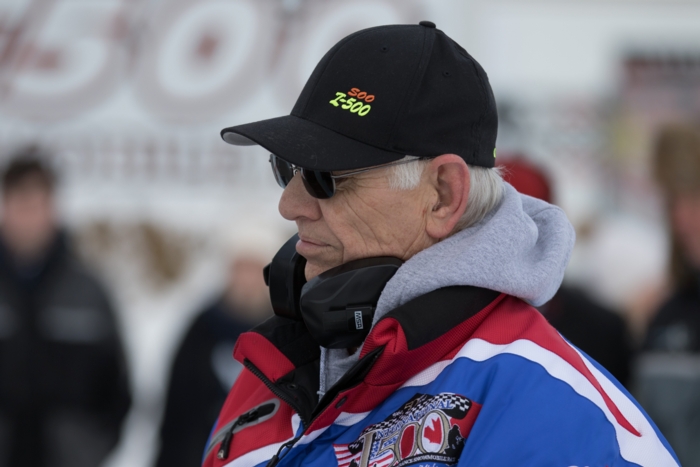 Ric Federau class of 1968 invites you to experience the International 500 Snowmobile Race in Sault Ste. Marie, Michigan, January 27 - February 2, 2019. Now in its 51st year, the I-500 is the one of the longest endurance races in the world, racing 500 times around a 1-mile oval track of ice and snow. Ric is the 'old man' of the race, having served as Race Director, Chairman of the Board, and official spokesperson for several decades. In this You Tube clip of High Octane Impacts, Ric provides some commentary about the dangers of this sport (his section starts at about 16:30.) Watch the live Vimeo link - Opening Ceremony starts 2/2/19 Saturday @ 9am, with racing at 10am.
---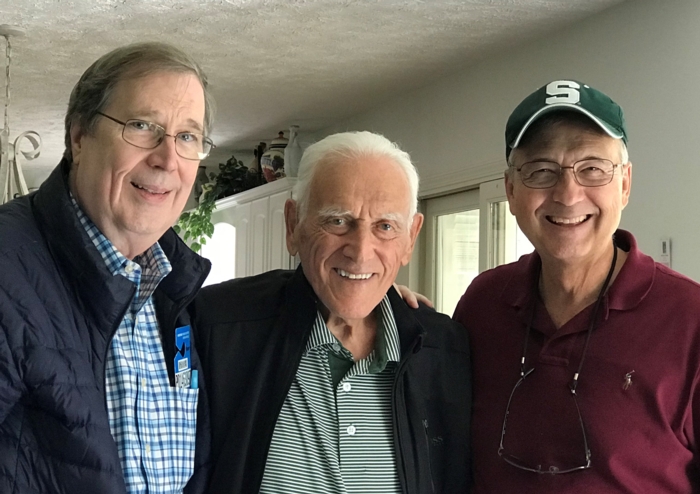 Gus Ganakas - Legendary Michigan State Spartans men's basketball coach dies at 92. Gus, (died January 11, 2019), is included here because of his impact on the aspirations of many Okemos basketball players. Gus lived and worked in the East Lansing area for decades, coached at East Lansing High School (winning a state championship in 1958), and later took a job with Michigan State that led to becoming the Spartans head basketball coach from 1969-'76. In his last interview (pictured with Kerry Byrnes '63 and Rod Ellis '65), Gus said he "always kept an eye on Okemos for talented players...they were always well coached." Kerry is writing a book chronicling the 14 Chieftains (11 boys and 3 girls) who went on to play basketball as a Michigan State Spartan, three of whom were coached by Gus: Brian Breslin, Joe Shackleton, and Greg Lott.

https://www.freep.com/story/sports/college/michigan-state/spartans/2019/01/11/michigan-state-basketball-gus-ganakas-obituary/2551118002/
---

Gary Weeber class of 1965 is the 2019 Vice President of the Guild of Oregon Woodworkers (Gary refers to it as VISE President). This non-profit organization of nearly 1,000 members is in Portland, Oregon and offers its members the availability of over 100 education classes per year, access to an industrial level woodshop, and the opportunity to participate in multiple annual community service projects. The organization is run totally by volunteers.
---
******** 2018 ********
---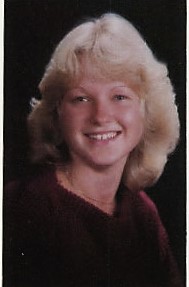 Brenda Kleimola (Stow) class of 1981 retired December 31, 2018, from Okemos High School with 30 years of service! After managing the front desk through several school administrations, Brenda is looking forward to a break. I talked to Brenda earlier in December and managed to get a (vague) offer to help out on our website...no one know OHS history better than she and I look forward to her help. Send her a note of congratulations and encouragement to her collaboration.
---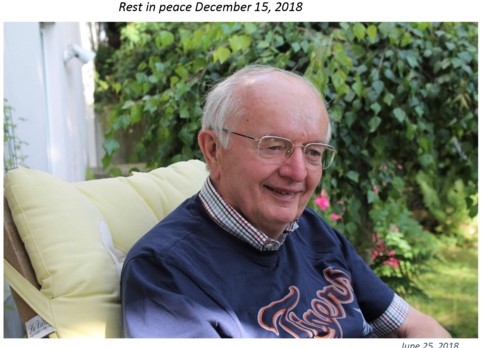 Hans Wiegand class of 1963 succumbed to a lengthy illness on December 15, 2018. Click to read the memorial. Rod Ellis is attending the funeral on Friday, December 21, 2018 in Weinheim, Germany. Your condolonces will be passed on to his family.
---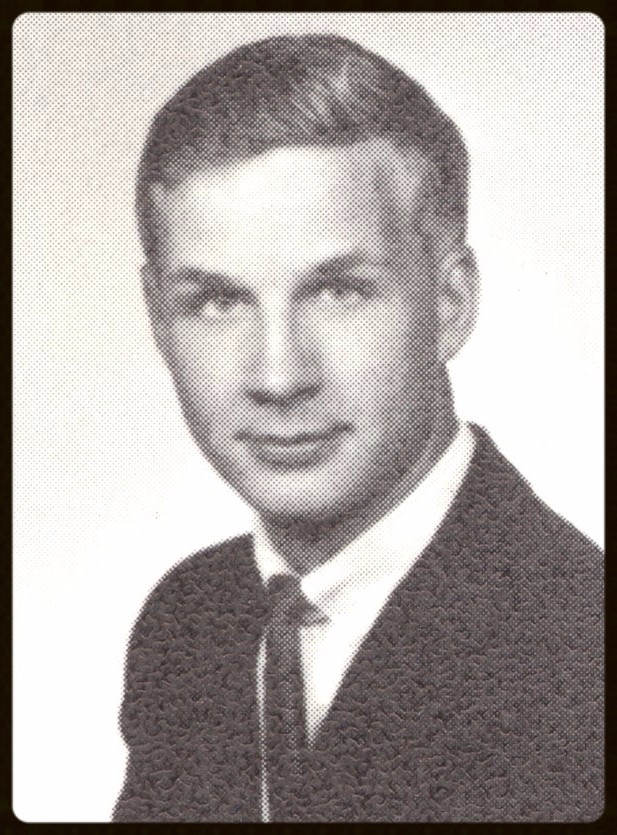 Larr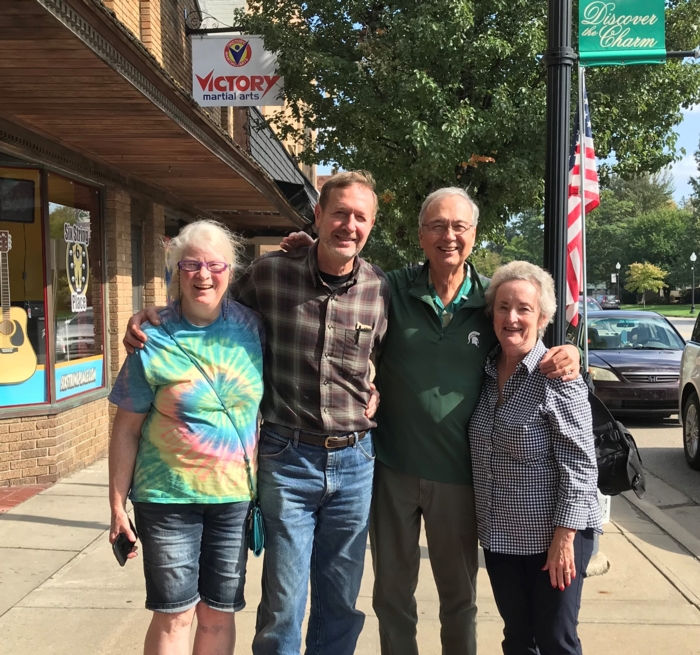 y Avery class of 1965 spotted in town. Larry and Linda were in Williamston for a family reunion. Rod and Cassie Ellis caught up with them. Well, the big news, Larry is the "Voice of the Lakers"! Yes, our 1964 star of "Bye-Bye Birdie", "still has it"...Larry announces the basketball games for the mighty Triangle Lake Charter School in Blachly, Oregon. Our best wishes to The Voice and good luck to Triangle Lake.
---
Mar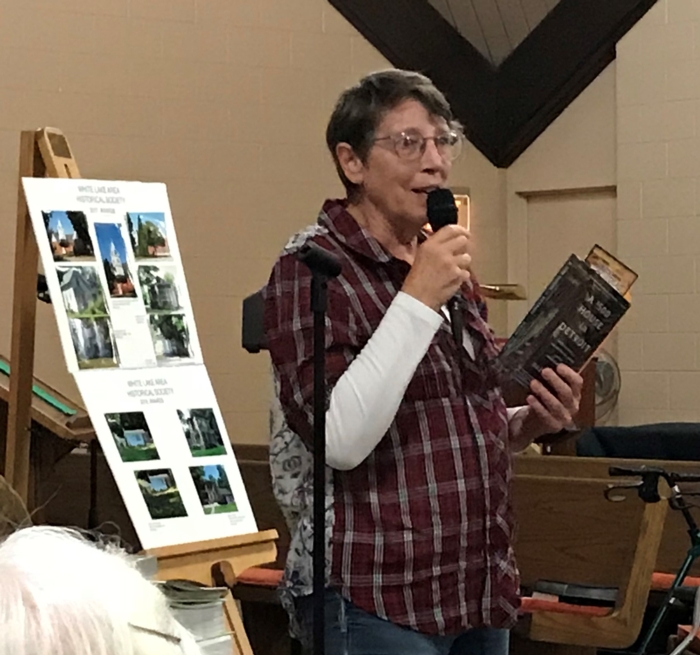 got Haynes class of 1965 Cited! Margot (Margaret in High School) is involved in all cultural activities in Montague, Michigan. Now, a retired college professor, she is addressing the White Lake Historical Society.
---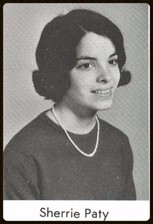 Thank you, Sherrie! If you have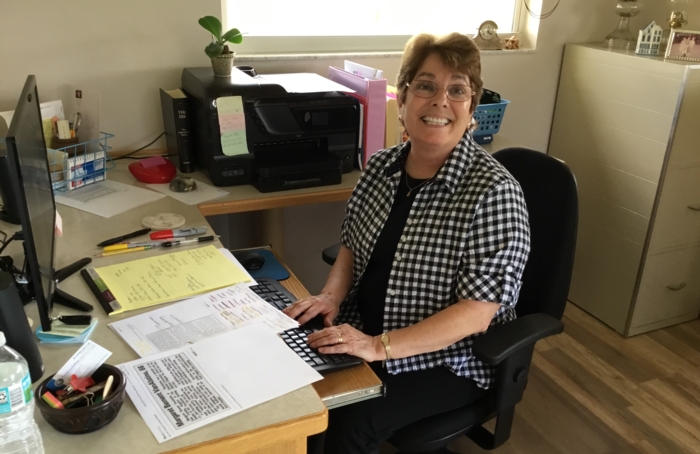 n't already, please take a moment to view the "In Memoriam, Classmate Profiles and Teachers" postings that Sherrie Paty Barber '66 has been writing for our alumni. She has been carefully researching multiple publications and government sites, spending many hours to create small stories of Okemos High School alumni who have passed before us. Her work provides a snapshot of these former students and their adult lives, and also adds a human face to the times in which they lived. Thank you Sherrie, not only for your time and hard work, but also for your care in honoring our alums. Over 1,100 Alumni Bio's and 100 Teacher Bio's!
---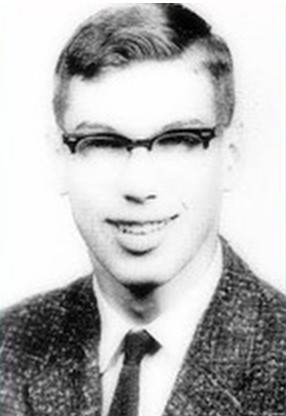 Kerry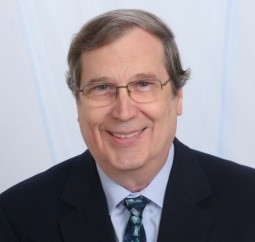 Byrnes class of 1963 was nominated to the Alumni Hall of Fame and the 2018 recipient of the Okemos Education Foundation's Distinguished Alumni Award. The DA Award was presented to him on No vember 15, 2018, at OEF's 2018 Awards Banquet at MSU's Kellogg Center.
---
Rod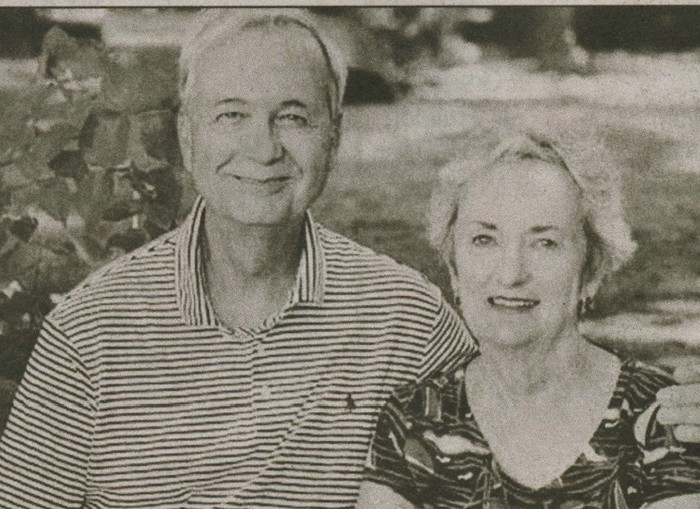 Ellis class of 1965 50th wedding Anniversary, August 10, 2018
---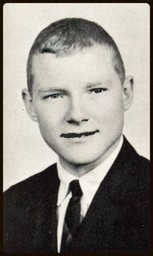 Jim Eichmeier class of 1963 passed away July 25, 2018
---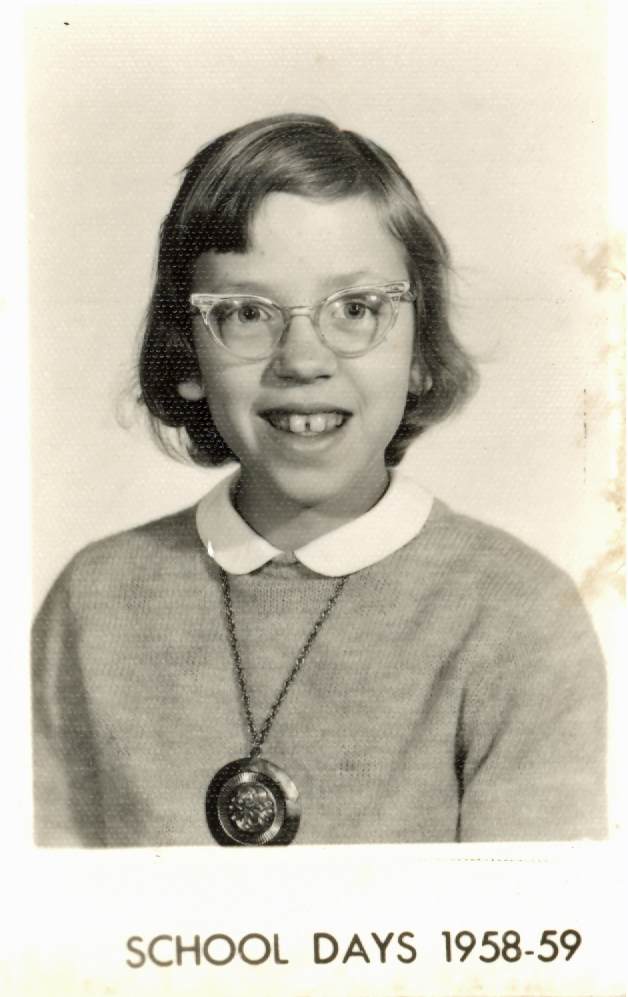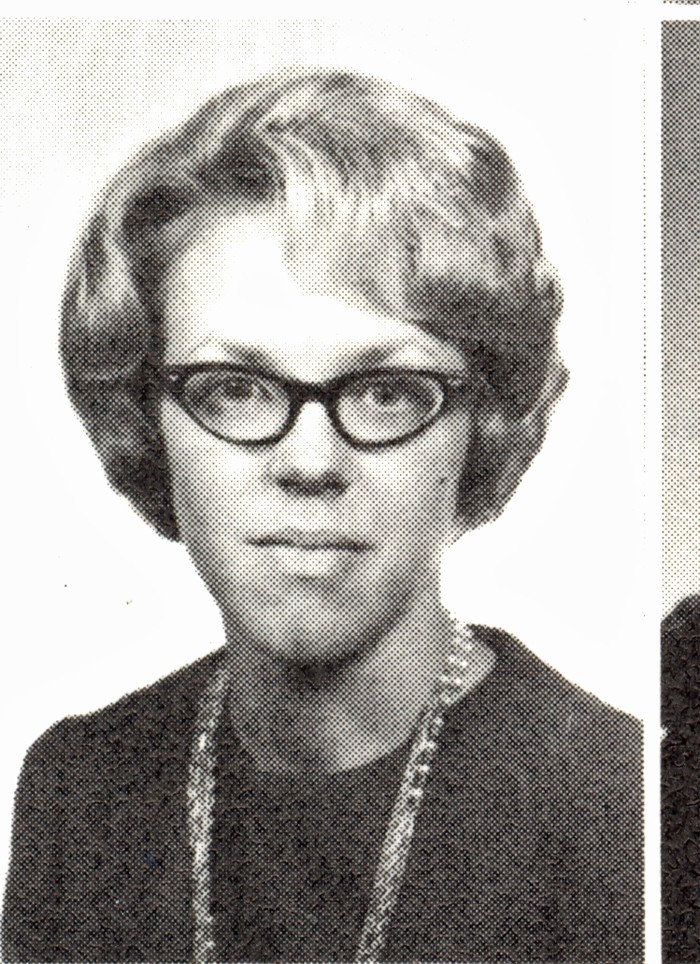 Anne Catherine Godfrey class of 1965 passed away June 6, 2018
---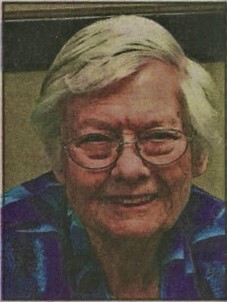 Jean (Black) Britt class of 1942 passed away May 25, 2018-services June 9 at 11:00 Okemos Community Church
---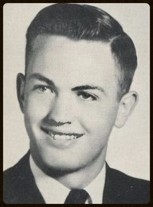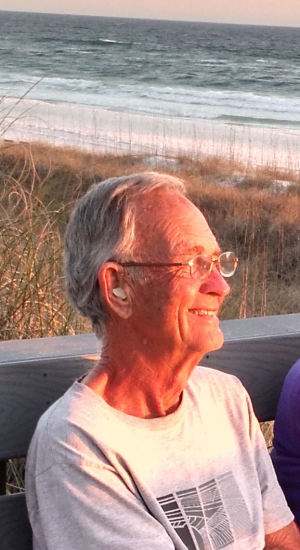 Joe Ferrar class of 1957 passed away May 16, 2018 (reported by Bob Bratzler and Elaine Archer)
---
Ja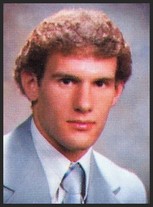 y Bailey class of 1979 passed away on Tuesday, May 22, 2018
---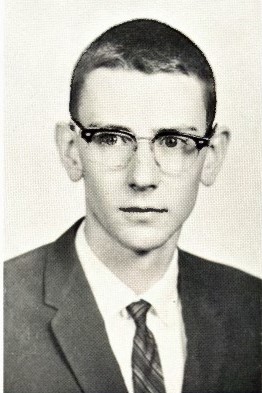 W

alter Willett class of 1963 was nominated to the Alumni Science and Medicine Hall of Fame
---

Fr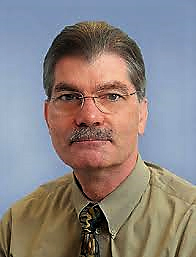 ed Stehman class of 1964 was nominated to the Alumni Science and Medicine Hall of Fame
---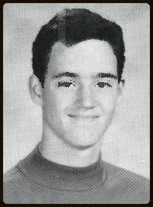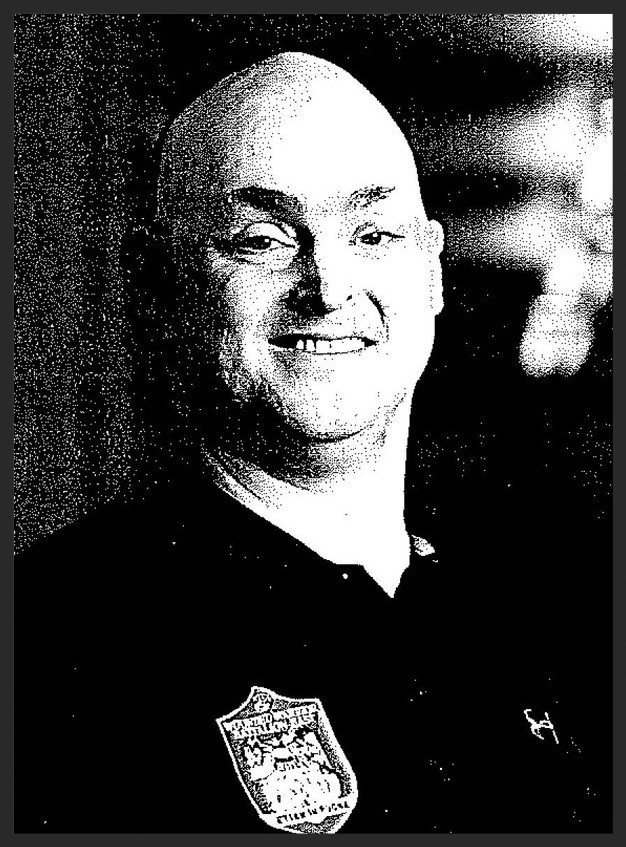 Bryan Forney class of 1993 was nominated to the Alumni Academics Hall of Fame
---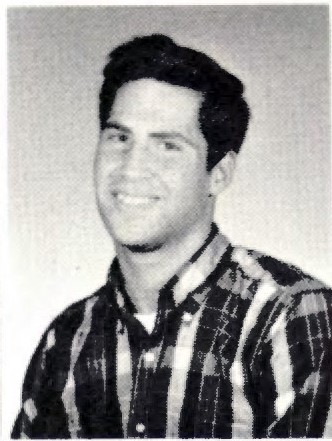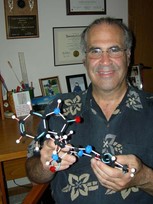 David Hart class of 1966 was nominated to the Alumni Science and Medicine Hall of Fame
---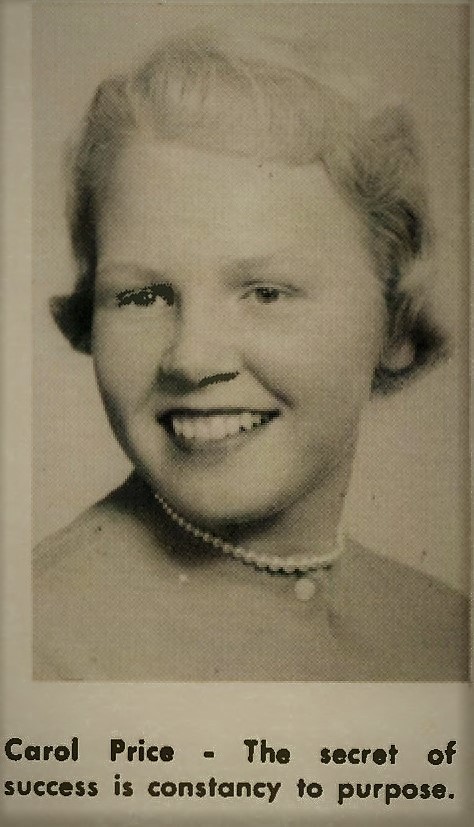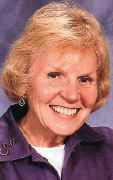 Carol Price class of 1959 was nominated to the Alumni Science and Medicine Hall of Fame
---
Elizabeth '85 and Catherine '86 Atkins returned May 10, 2018, to introduce their mother, Judge Marylin Atkins to OHS. Superintendent Alena Zackery-Roos introduced all three, as they presented their latest books and met with former teachers.
---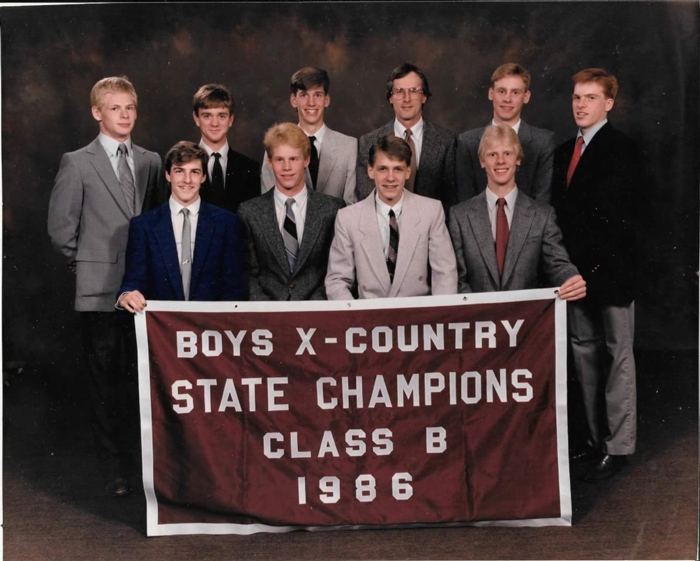 The 1986 Cross-Country Team was nominated to our Alumni Athletic Hall of Fame on this website
---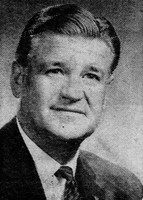 Starr Keesler class of 1937 was nominated to the Alumni Athletic Hall of Fame page of this website
---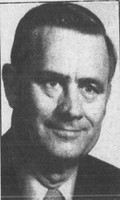 Hugh Holloway class of 1935 was nominated to the Alumni Academics Hall of Fame page of this website
---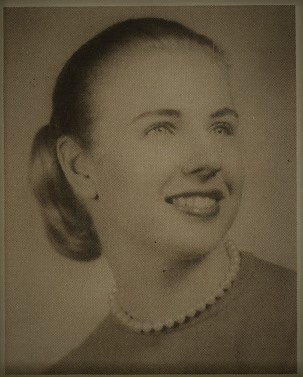 Judy Haga class of 1953 was nominated to the Alumni Athletic Hall of Fame page of this website
---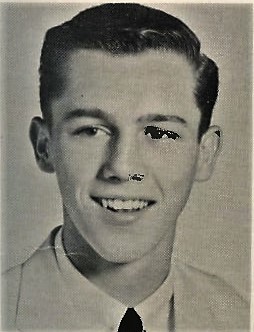 Max Creaser class of 1957 was nominated to the Alumni Athletic Hall of Fame page of this website
---

The 1967 Football Team was nominated to the Alumni Athletic Hall of Fame page of this website
---
Stephen Carrasco class of 2002 was nominated to the Alumni Arts Hall of Fame page of this website
---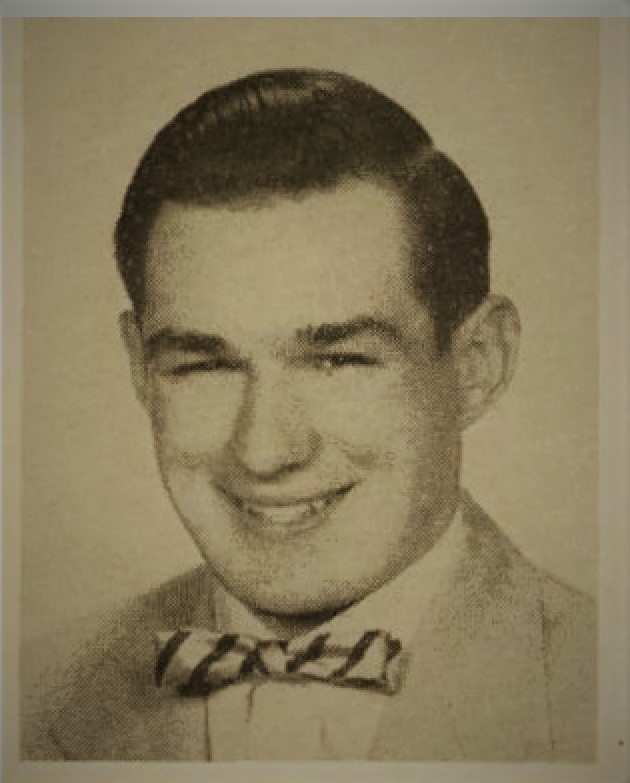 Dick Ewing class of 1953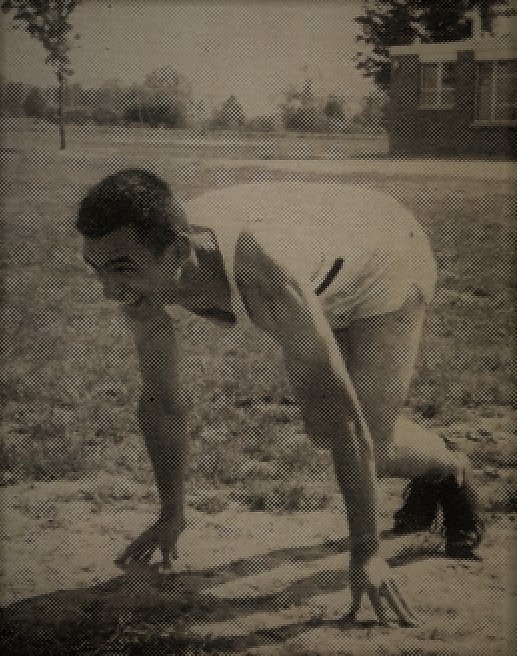 nominated to the Alumni Athletic Hall of Fame page of this website
---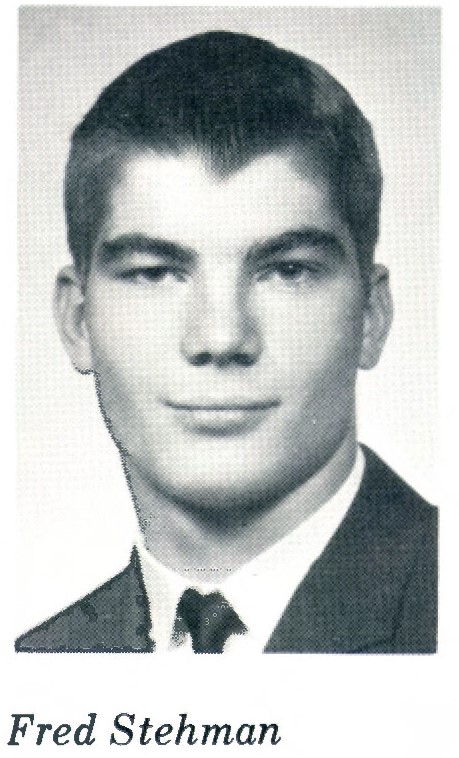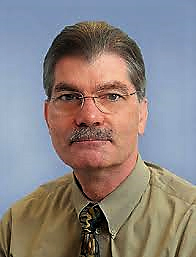 Fred Stehman class of 1964 was nominated to the Alumni Athletic Hall of Fame page of this website
---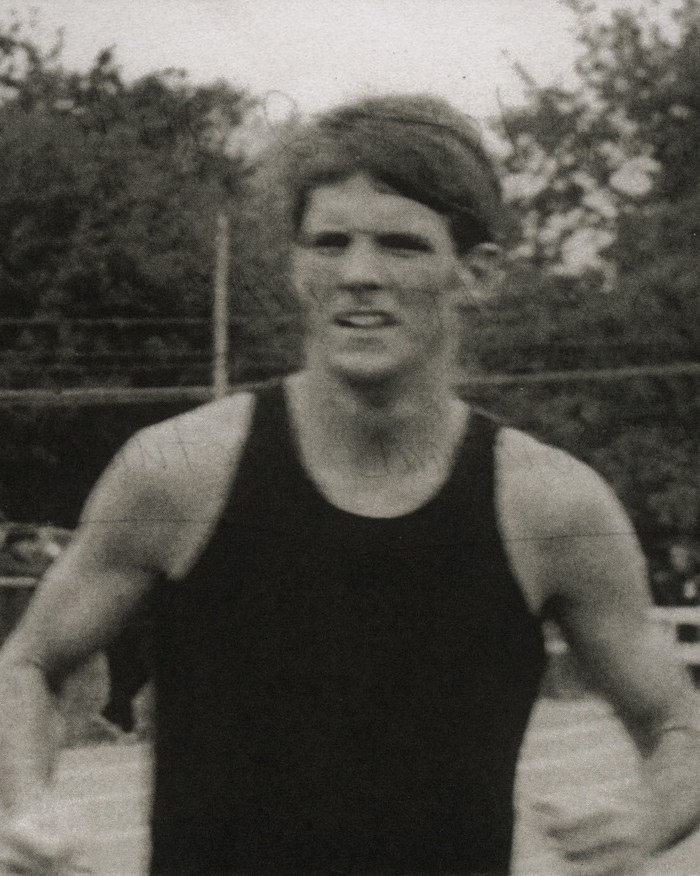 Charlie Campbell class of 1969 was nominated to the Alumni Athletic Hall of Fame page of this website
---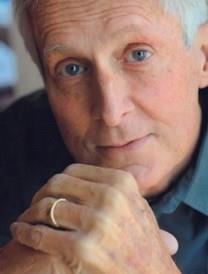 John Quiring Teacher and Coach died February 4, 2018. Coach Quiring was nominated to the Alumni Athletic Hall of Fame
---

Eugene Williams class of 1925 was nominated to the Alumni Athletic Hall of Fame page of this website
---
******** 2017 ********
---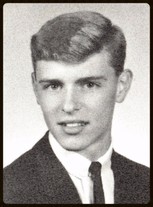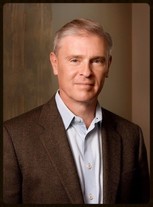 Joel Peterson class of 1965 selected by Okemos Education Foundation for the 2017 Alumni Outstanding Achievement Award
---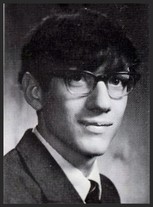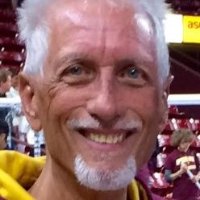 Vince VandeMotter class of 1968 died November 12, 2017
---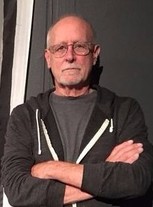 Richard Turner class of 1961 Artist and professor memorializes his late wife with 'Air Becomes Breath' exhibit
---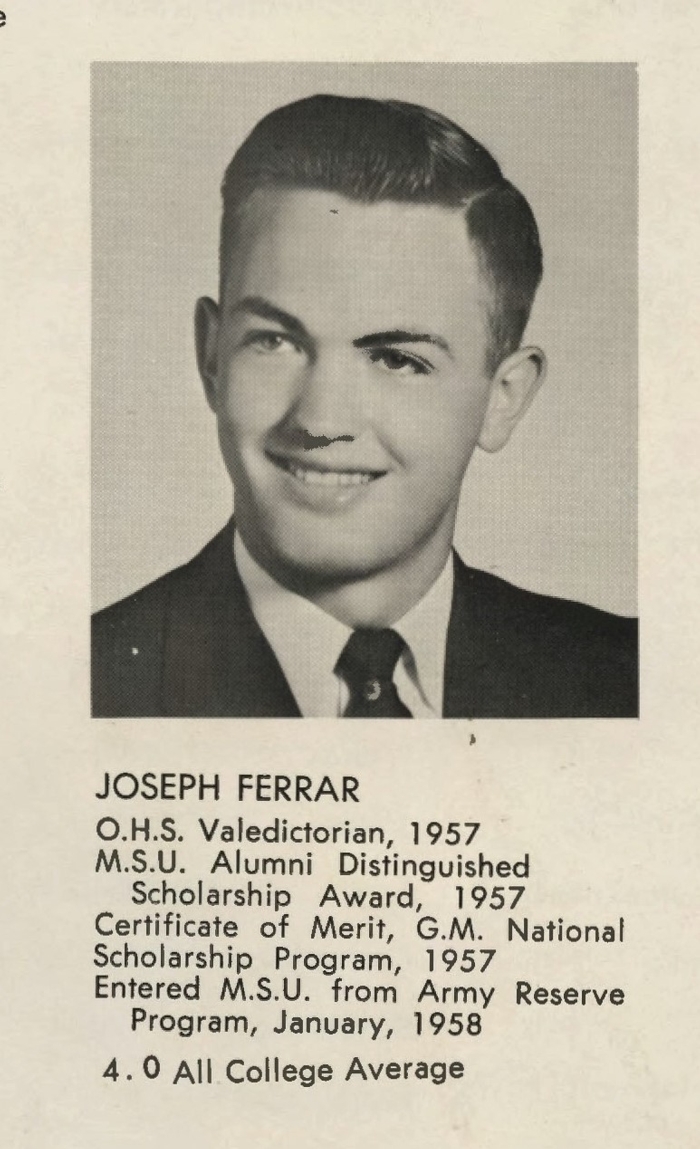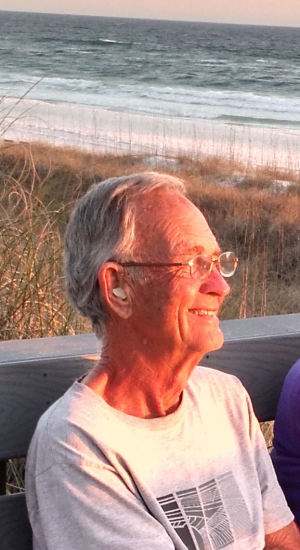 Joseph Ferrar class of 1957 was nominated to the Alumni Academics Hall of Fame page of this website
---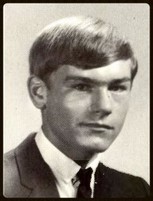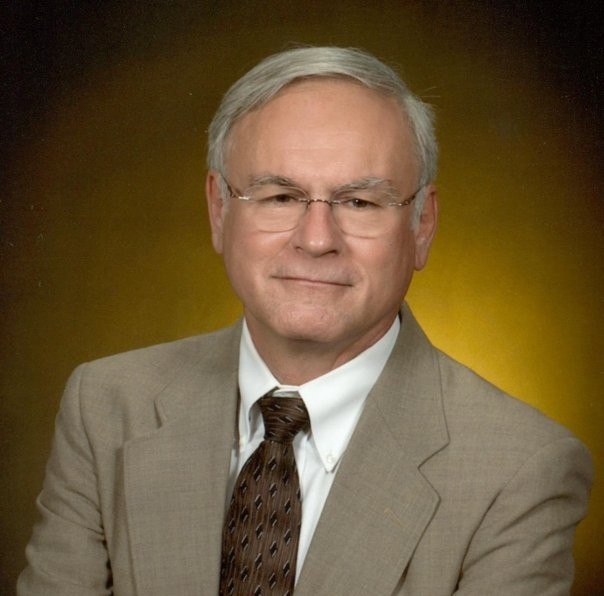 Don Stacks class of 1967 Ph.D., Professor Emeritus of Strategic Communication at the University of Miami, was awarded , the prestigious Jack Felton Medal for Lifetime Achievement
---

David R. McKinley class of 1950 died September 27, 2017.
---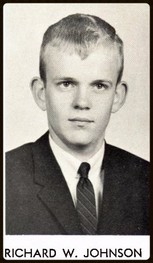 Dick Johnson class of 1963 died October 29, 2017. Any information is on the In Memoriam page. Post your memories and condolenses.
---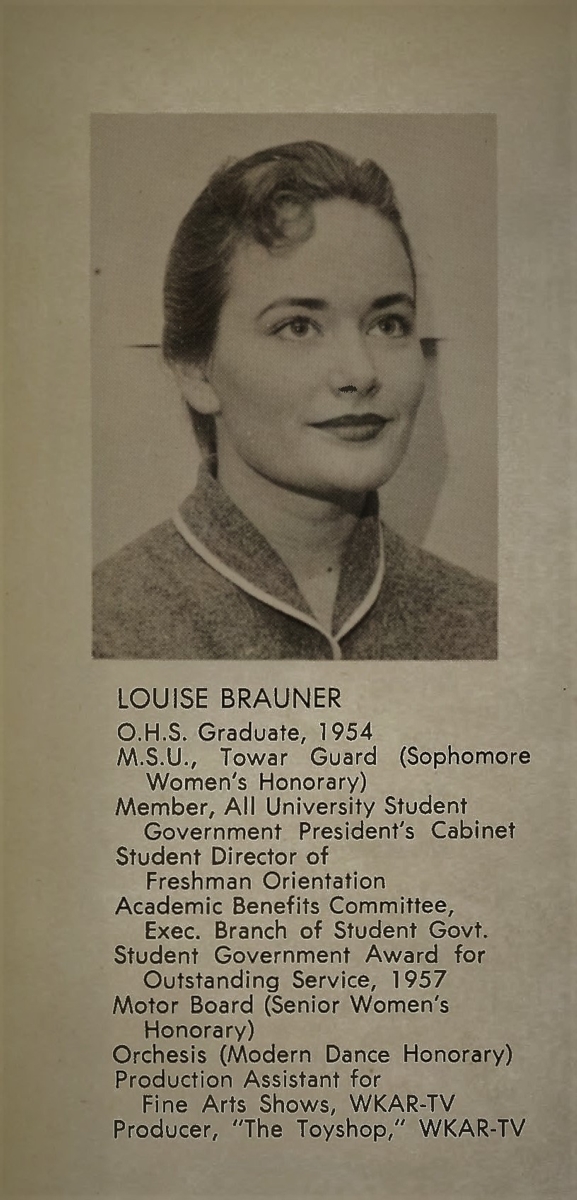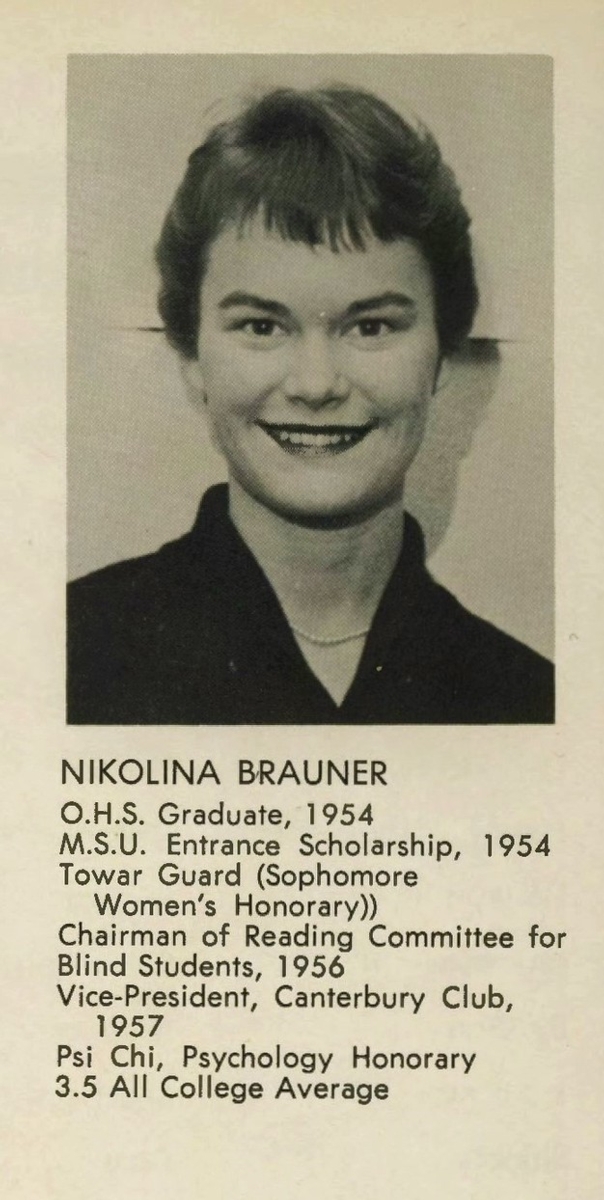 Louise and Nikolina Brauner class of 1954 were nominated to the Alumni Academics Hall of Fame page of this website
---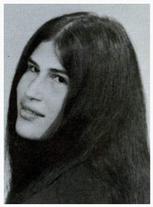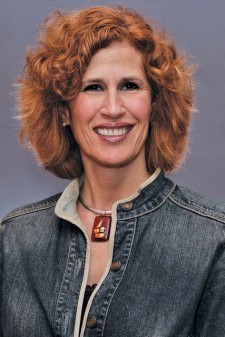 Ariel Hart Anderson class of 1971 honored with the Distinguished Teaching Award by Western Michigan University. The University honored three faculty members for being exceptional educators and mentors, and demonstrating outstanding dedication to their work. The Distinguished Teaching Award is the highest honor given by the University to recognize Dr. Anderson for her work with students.
---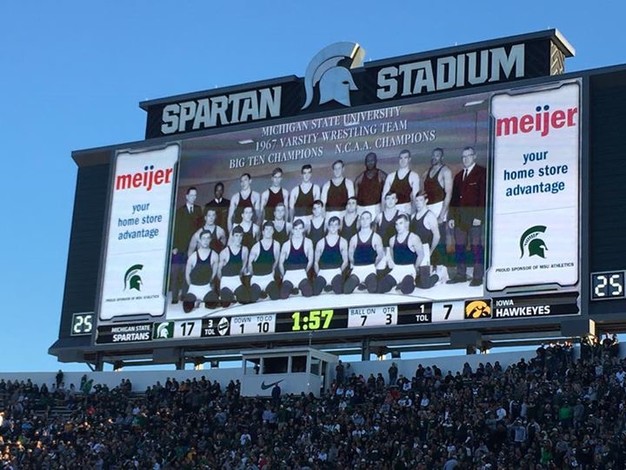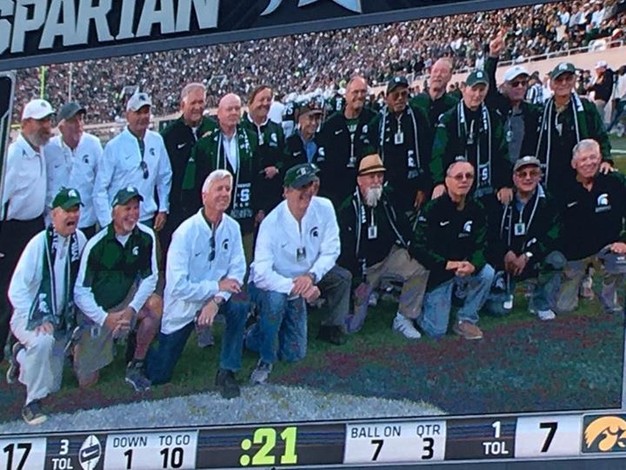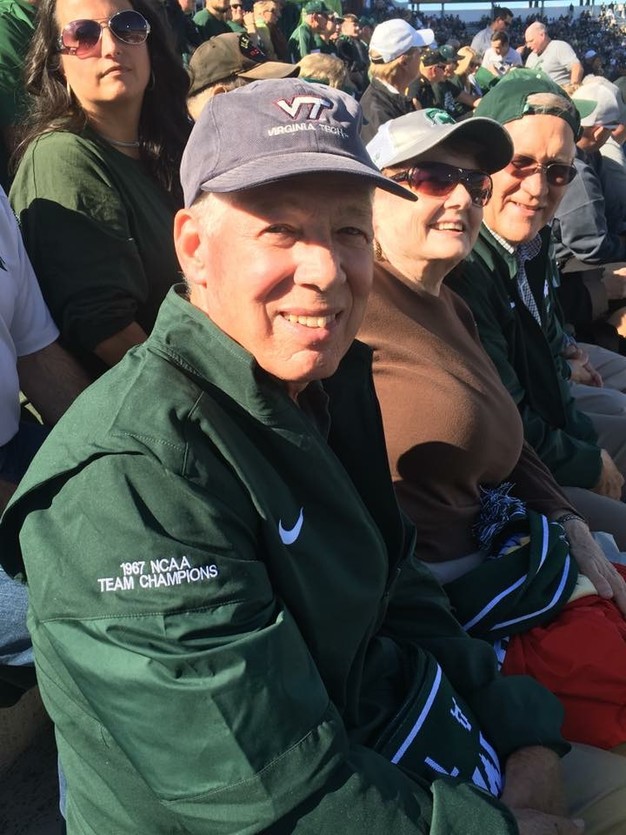 Mike McGilliard class of 1965 was honored with his 1967 NCAA championship wrestling team at Spartan Stadium during the Iowa game (9-29-2017)
---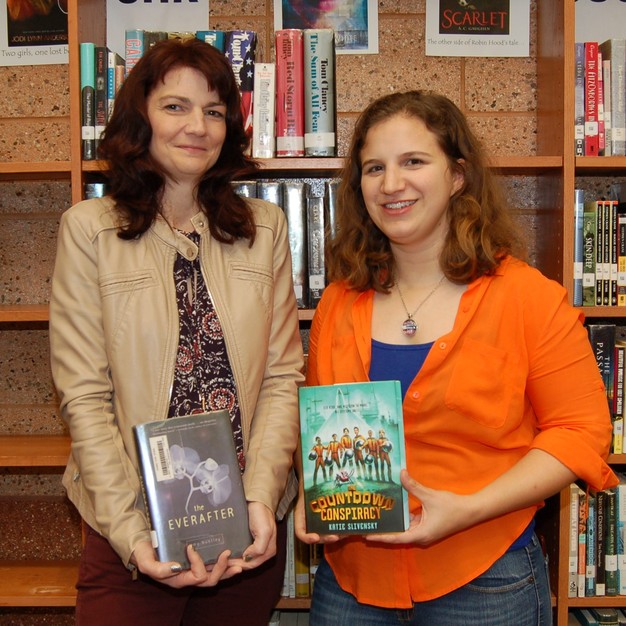 Katie Slivensky class of 2003 was in Okemos sharing her middle-reader novel "The Countdown Conspiracy." Katie, a scientist with the Museum of Science in Boston, shared her path to becoming a writer with OHS students in a special writers' workshop on 9/28/17. She also visited with students at both Kinawa and Hiawatha (where she attended elementary school) and did a community outreach event at Schuler Books in Okemos. Pictured here is Katie with her book (right), along with OHS English teacher Amy Huntley, whom the author credits with challenging her to improve her writing. How nice to see Katie and hear about her impressive accomplishments as a young alum.
---
Bruce Brenneise class of 2001 has be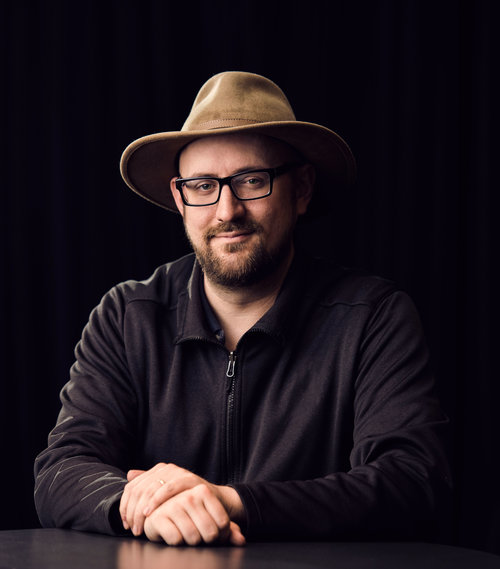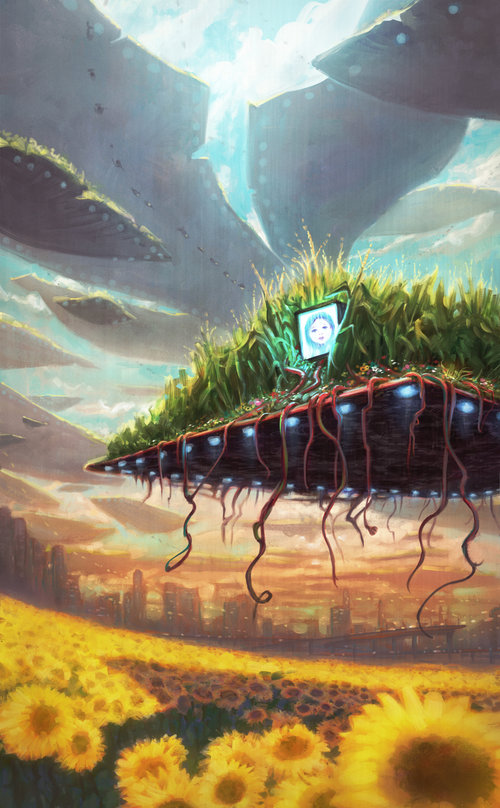 en announced as a First Quarter winner in the 2018 Illustrators of the Future Contest. The contest is one of the most prestigious of illustration competitions. https://www.brucebrenneise.com/about
---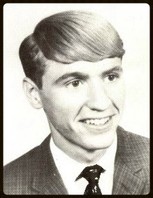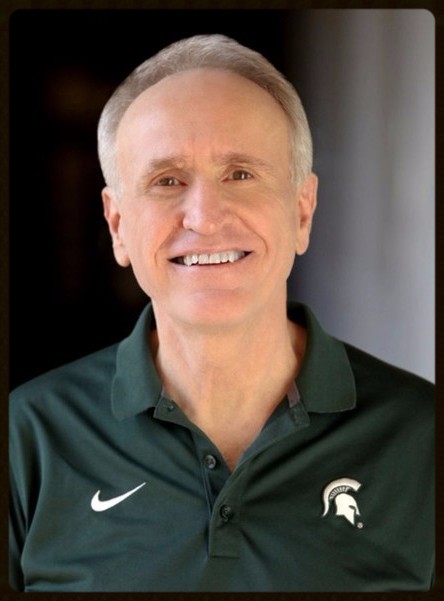 Tom Yunck class of 1967 launched his first of a constellation of weather and earth measurement satellites! His 7 year old company, GeoOptics, may completely change weather and climate forcasting. Here's the link, look for GeoOptics or CICERO 6
---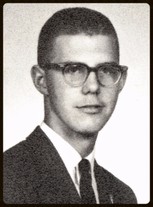 Gilbert Conklin class of 1965 died last week of June 19, 2017. His brother Dan will post the obiturary.
---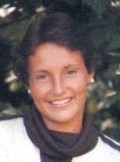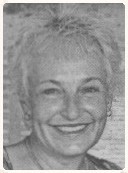 Dree Look class of 1978 died April 27, 2017. A brief and unesxpected illness ended the Okemos Athletic Hall of Fame winner.
---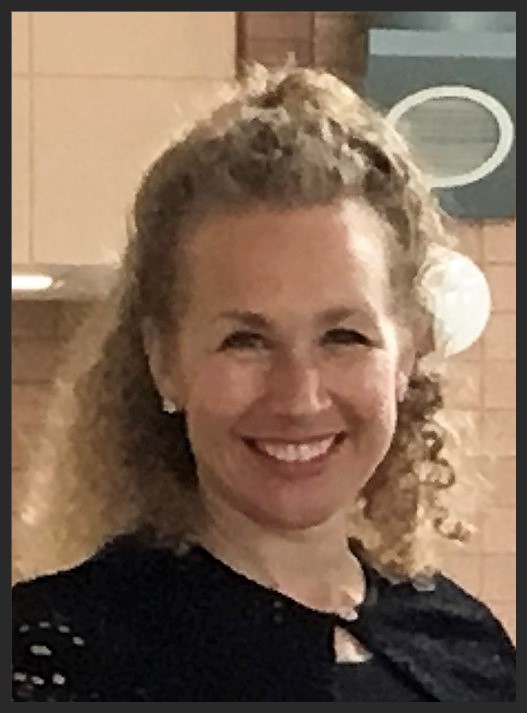 Elizabeth Ann Atkins class of 1985 Writer and Actress published her first novel, Dark Secret, "A sexy novel..."
Two Sisters Writing and Publishing
---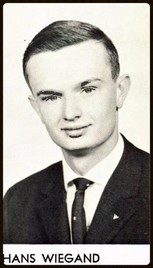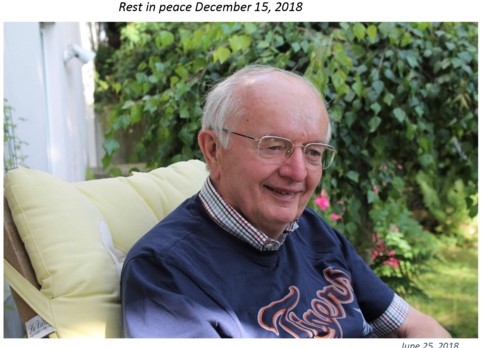 Hans Wiegand class of 1963 was nominated to the Alumni Athletic Hall of Fame page of this website
---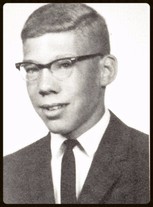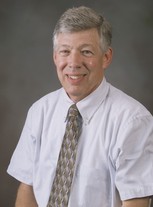 Mike McGilliard class of 1965 was nominated to the Alumni Athletic Hall of Fame page of this website
---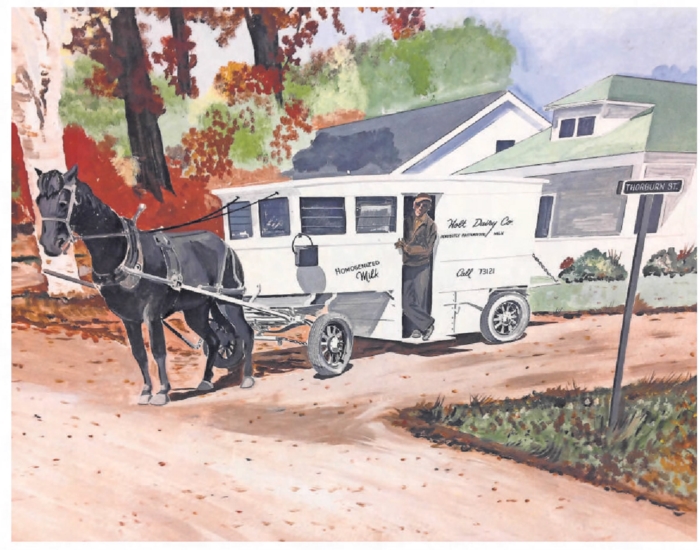 Sterling Silver Alf class of 1930 was nominated to the Alumni Arts Hall of Fame page of this website
---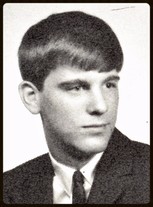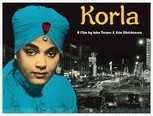 John Turner class of 1965 directed a documentary aired Nationally on PBS, in Feburary, 2017. WKAR (Mid-Michigan) aired Korla during the month of February on WORLD Channel
---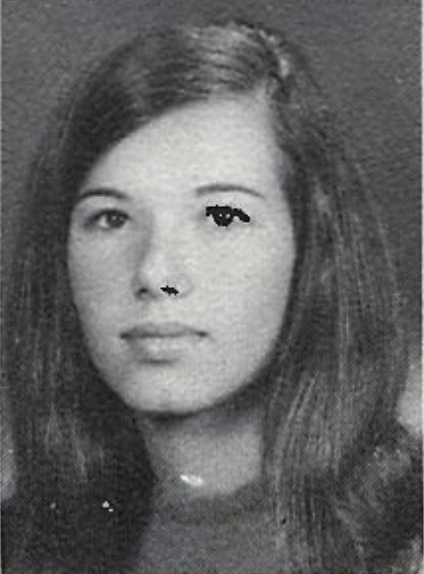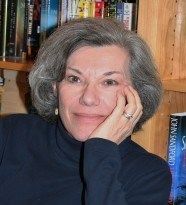 Debbie Lincoln class of 1969 has published an historical novel about her family, called Agnes Canon's War
---
******** 2016 ********
---

Kristen Rasmussen class of 1996 comes back to Okemos!
---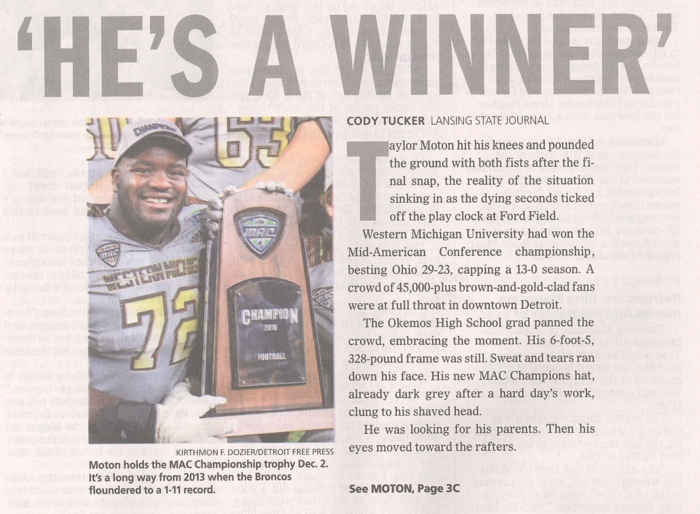 Taylor Moton class of 2012 Football hero wins MAC Championship at Western Michigan University.and now he is an NFL Draft Pick (click his name to read all the articles)
---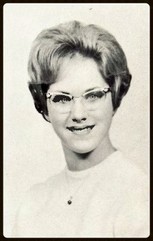 Ann Blomquist class of 1963 received the Volunteer Service Award at the OEF Awards Banquet on Nov. 17, 2016. Ann (Helmic) and husband, Bob, have been Bennett Woods 3rd-grade volunteers every Tuesday and Thursday for 14 years!
---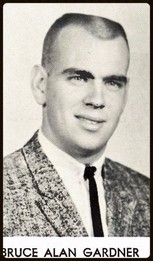 Bruce Gardner class of 1963 died October 18, 2016. Any information is in the In Memory page. Post your memories and condolenses.
---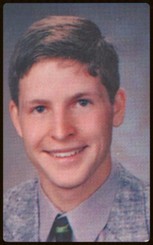 Michael Litos class of 1998 to receive the Okemos Alumni Outstanding Achievement Award at the Annual Awards Banquet on November 17, 2016.
---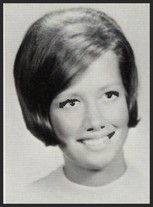 D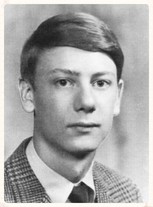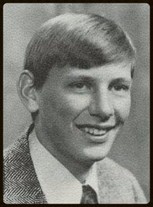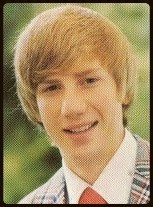 ebbie Freiberg '68, Jim '70, Bill '72 and Rich '76, announce the passing of their father, Walter, on September 1, 2016 at age 90. Post your condolences and memories to their Profiles.
---
Arlo Peterson class of 1965 died July 9, 2016 in Cadillac, Michigan. For additional information, see the highlight obituary in the In Memoriam Section under Arlo Peterson. There was a memorial Chat session held on this website on Sunday, July 17, 2016 and included Maija, Martha and David Peterson. Wally Reese transcribed the entire chat and is posted at the end of Arlo's memorial. Please post your memories on the Arlo Peterson portion of the In Memory section as part of our collective effort to remember this very special person.
---

Class of 1965 donated over $2,500 to Okemos with funds raised at its 50th reunion in October 2015. $1,000 was donated to Chippewa Middle School Drama and $1,500 to Okemos High School Drama, to produce Musicals. In addition, the Class presented a $600 professional portable sound system for use by Music/Choir/Drama for "touring" performances. The gifts were presented during a Chippewa concert by Dave Brower, Class '65 Treasurer.
---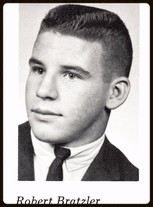 Bob Bratzler class of 1964 invented a Bio-feedback system for overcoming pain and depression. The new device is ready for market and will be by prescription only.
---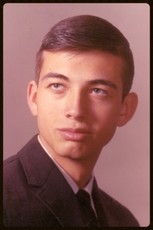 Rod Ellis class of 1965 was elected to the Board of Directors of the Okemos Education Foundation 1/1/2016